Understudies of actors who are indistinguishable from celebrities
01 Aug 2023
Finding a suitable understudy for a celebrity is not an easy task. After all, they should be very similar to a star. But we must give credit to Hollywood directors and casting managers who cope with this mission perfectly. We offer you a selection of celebrity understudies who fooled us.
Scarlett Johansson
Not only is Scarlett Johansson admired for her tremendous talent, but also for having Heidi Moneymaker, one of Hollywood's most sought-after stuntwomen. It only makes reasonable that Moneymaker would carry out all the major stunts for Johansson's portrayal of the Black Widow in the Avengers movies given that she has 74 credited stunt roles to her name thus far. Along with assisting the blonde beauty, Moneymaker has also filled in for actors in the roles of Julianne Moore, Drew Barrymore, and Ruby Rose, among others.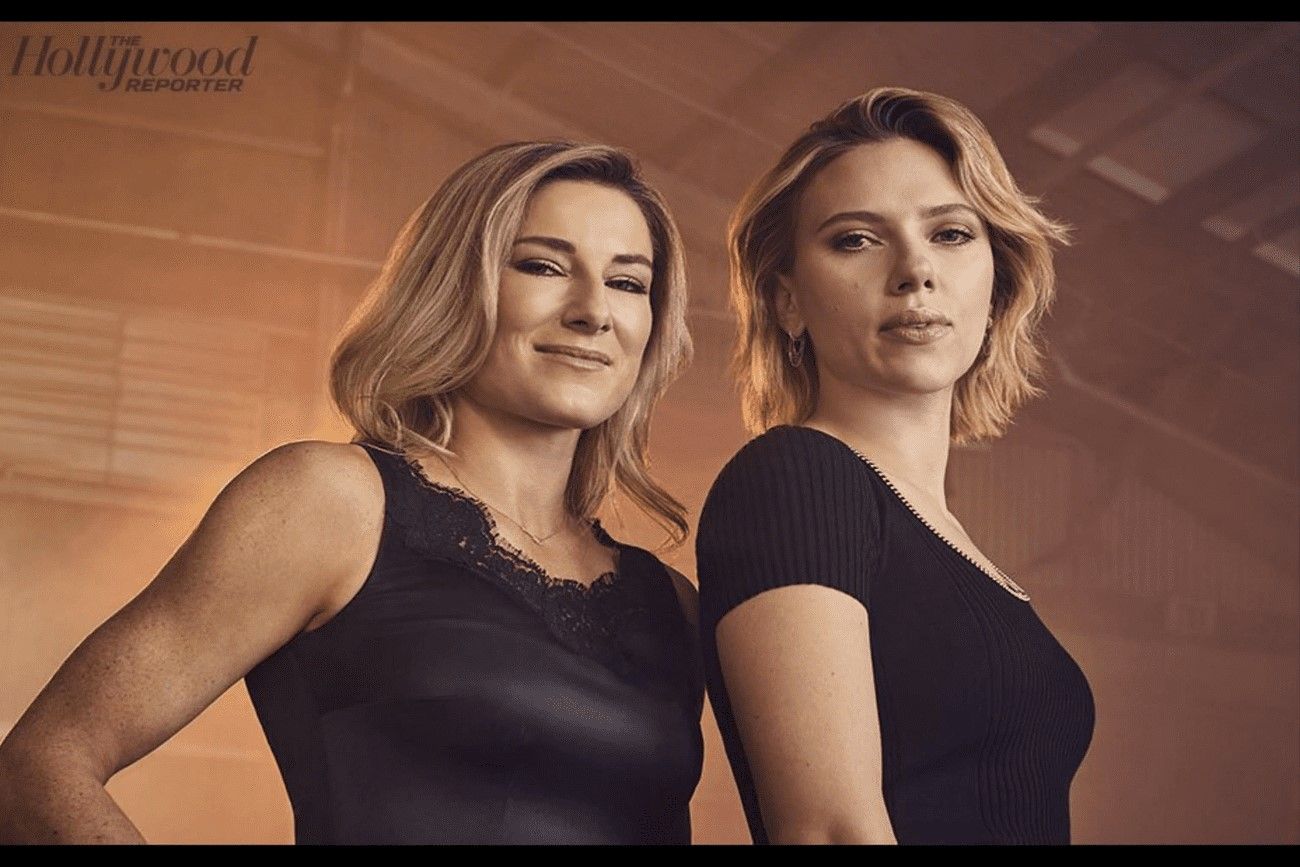 @Celebrities With Their Stunt Doubles/COUNT TO SEVEN/YouTube.com
Chris Pratt
Even Chris Pratt, who is charming and attractive, needs a stuntman. Tony McFarr enters the picture in this situation. In 2011, McFarr began working as a stunt double for the television series Bones. Since Jurassic World: Fallen Kingdom, McFarr has served as Chris Pratt's go-to stunt double, which isn't all that surprising given how strikingly similar they both appear. They have collaborated on a number of projects together, including Passengers and Guardians of the Galaxy Vol. 2.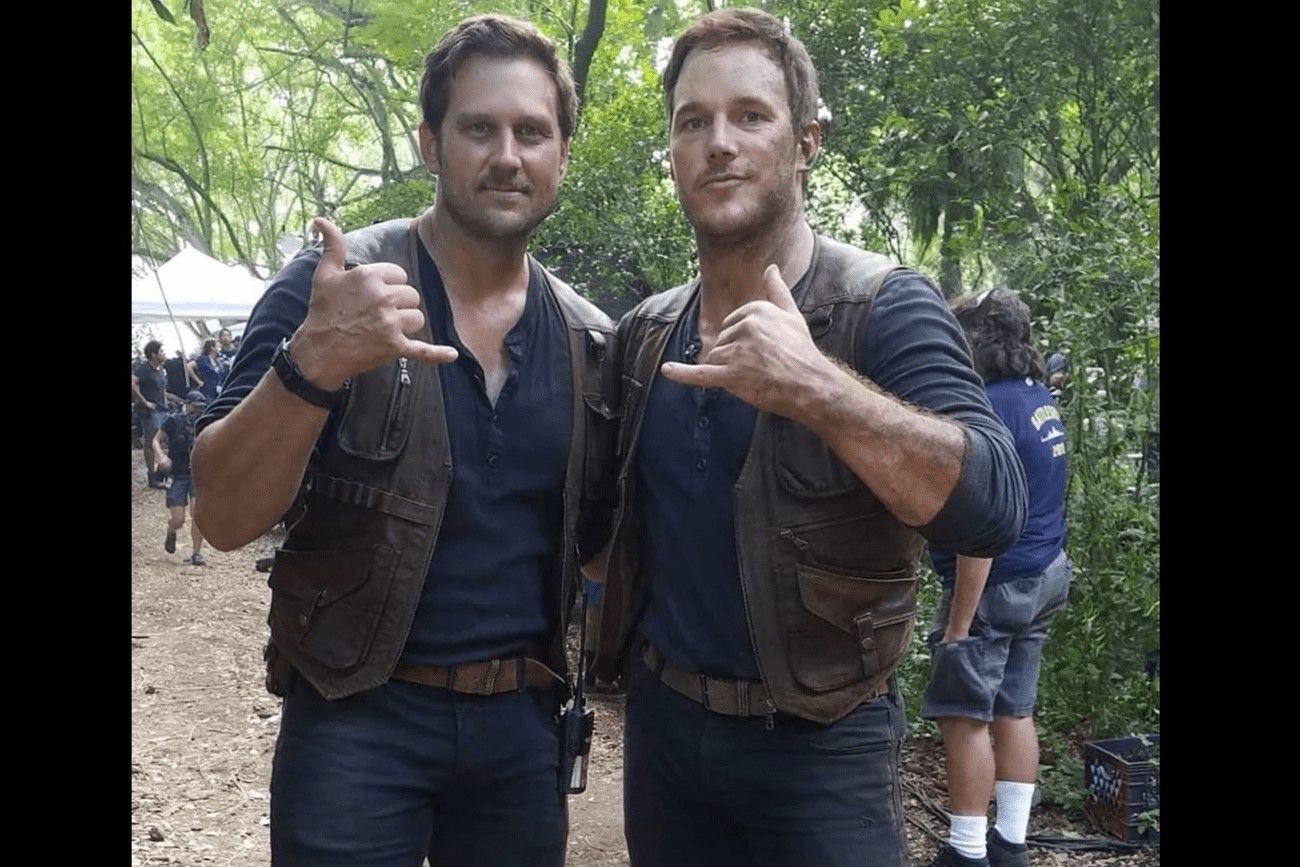 @Celebrities With Their Stunt Doubles/COUNT TO SEVEN/YouTube.com
Michael J. Fox
Star of the sci-fi classic trilogy Back to the Future from the 1980s was actor Michael J. Fox. Although Marty McFly, played by Fox, encounters both his past and future selves throughout the trilogy, that isn't what's happening in the picture. In this photo, Robert Bennett and Keven Holloway, Fox's body doubles, are visible. Fox's stunt double, Charlie Croughwell, is the man to the far right. In scenes like the skateboarding ones that required extensive stunt work, Croughwell portrayed the part of Marty. Fun fact: Croughwell's first stuntman job was on the set of Back to the Future.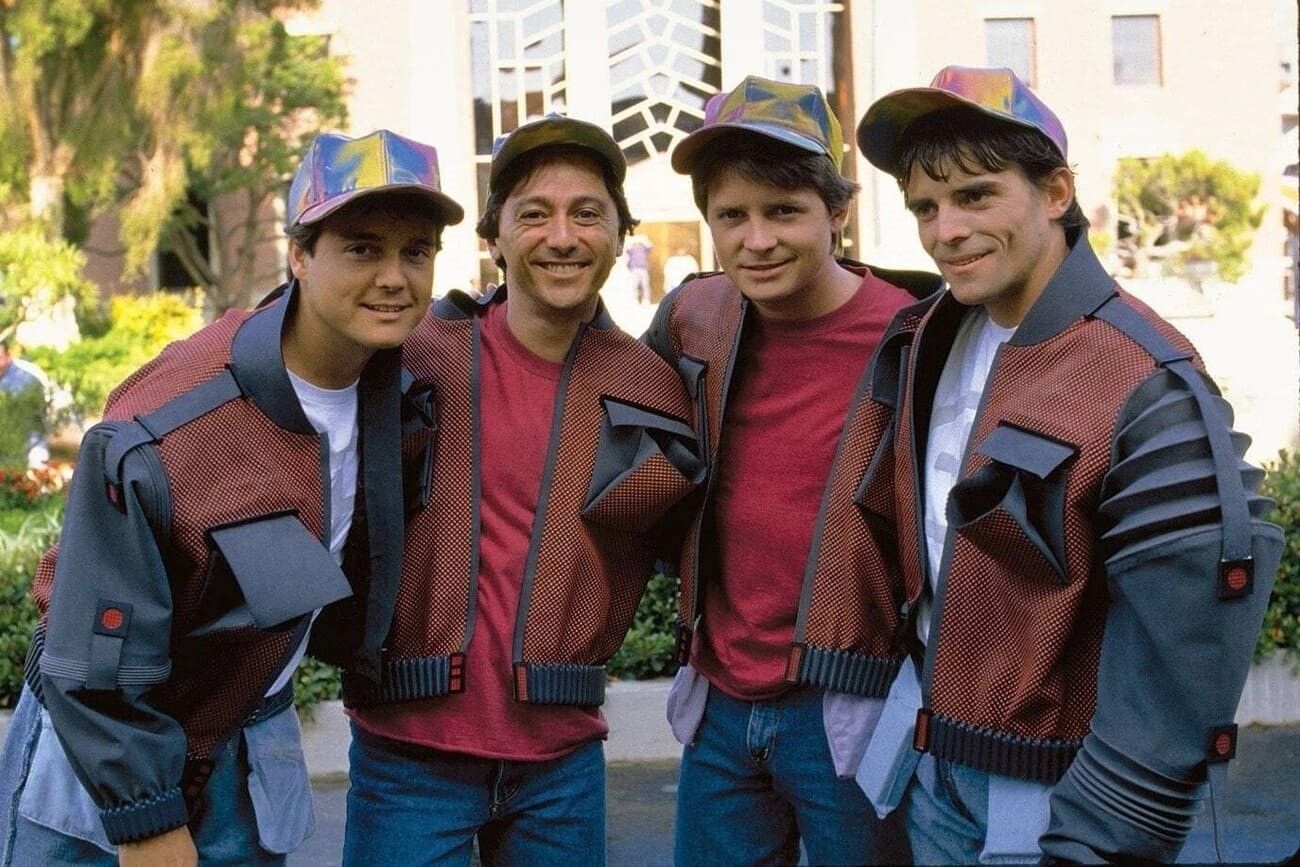 @DualCayOte/Reddit.com
Chris Hemsworth
When it comes to executing dangerous scenarios, stunt doubles are undoubtedly helpful, but their labor is frequently overlooked. You'll look twice when you see some of Hollywood's top stars with their impersonators playing daredevils. We are unable to distinguish between Hemsworth and the stunt double for Thor. Achieving Chris' magnificent figure is challenging for the normal guy, but according to Bobby Holland Hanton, it's simple. Should I say sandwich instead?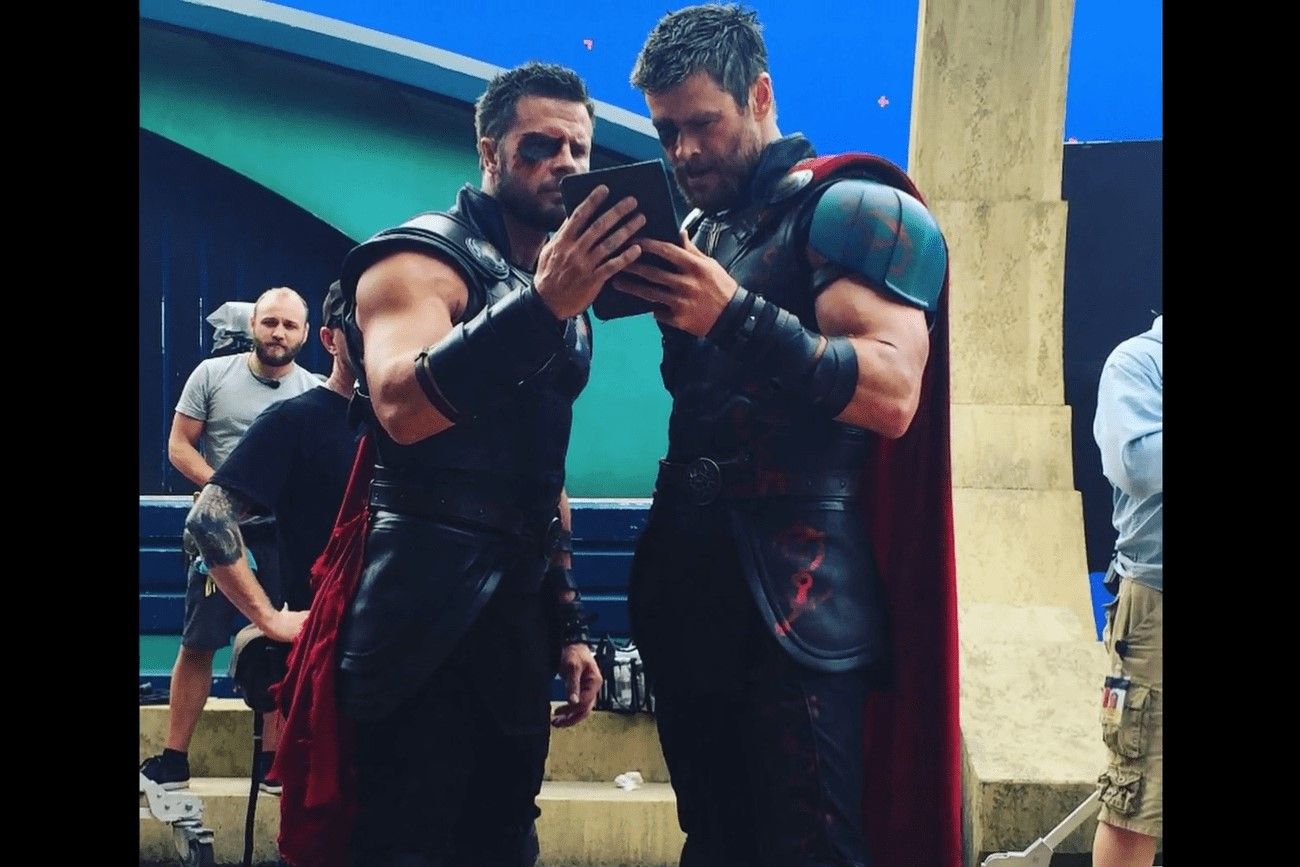 @Celebrities With Their Stunt Doubles/COUNT TO SEVEN/YouTube.com
Emilia Clarke
When Game of Thrones was filmed in Spain, Khaleesi of the Great Grass Sea, the mother of dragons, the breaker of chains, and the double had a six-week stint. Rosie Mac, a model, is the young lady to your left. She allegedly didn't even attend the casting call. She recalled, "I uploaded a selfie with long, blonde hair to Twitter the same day. Later, I was asked to submit in my physical measurements by one of the agencies I'm contracted with, but they didn't explain why. As it came out, they desired her to take Daenerys' position.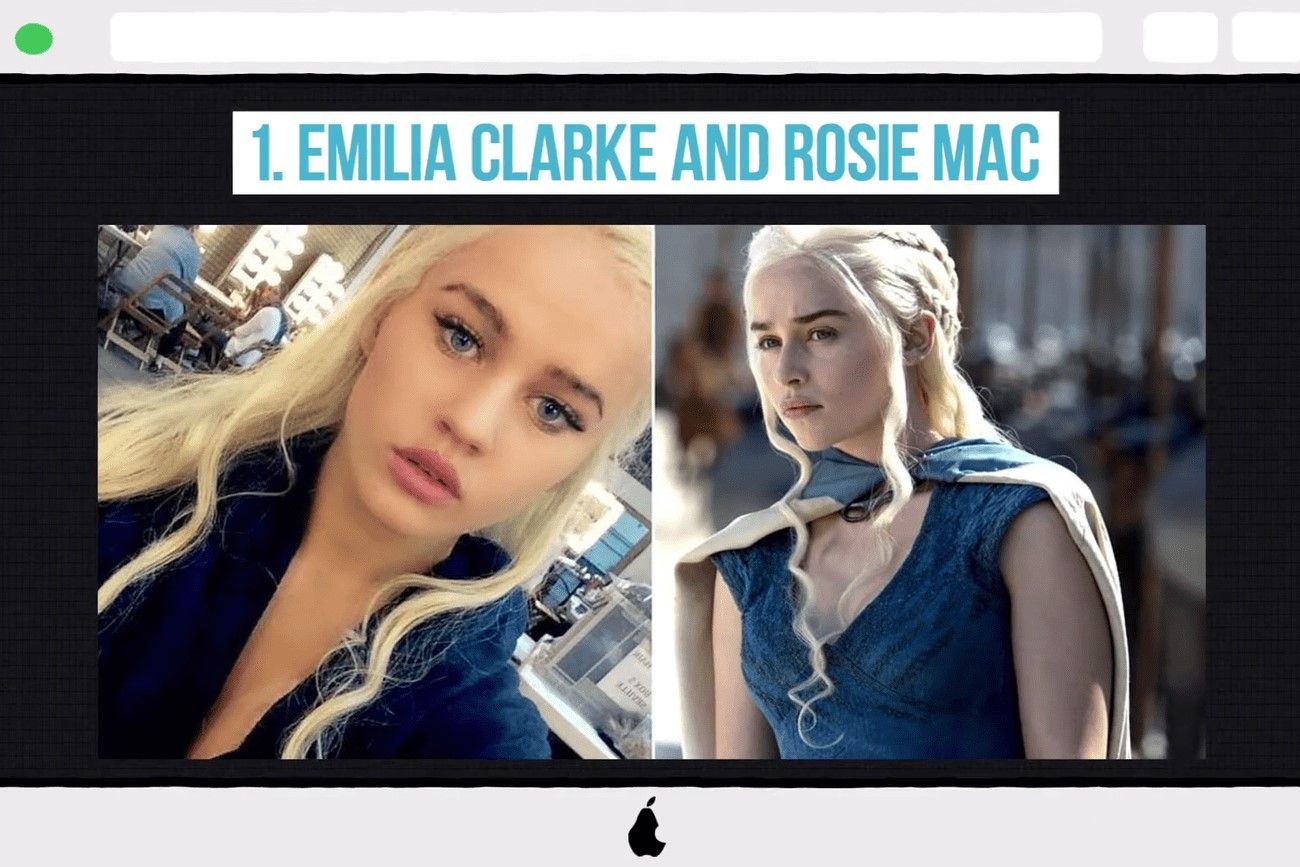 @10 Photos Of TV Hotties And Their Stunt Doubles/Zhdanko/YouTube.com
Rebel Wilson
Even though Rebel is, well, a rebel, there were still some scenes in her comedy flick Isn't it Romantic that necessitated the presence of a stuntwoman. Rebel, an Australian native, began her education at the Australian Theatre for Young People before pursuing further education at Second City in the United States. She began appearing in American feature films like Bridesmaids and Pitch Perfect after having a successful theater and television career in her hometown.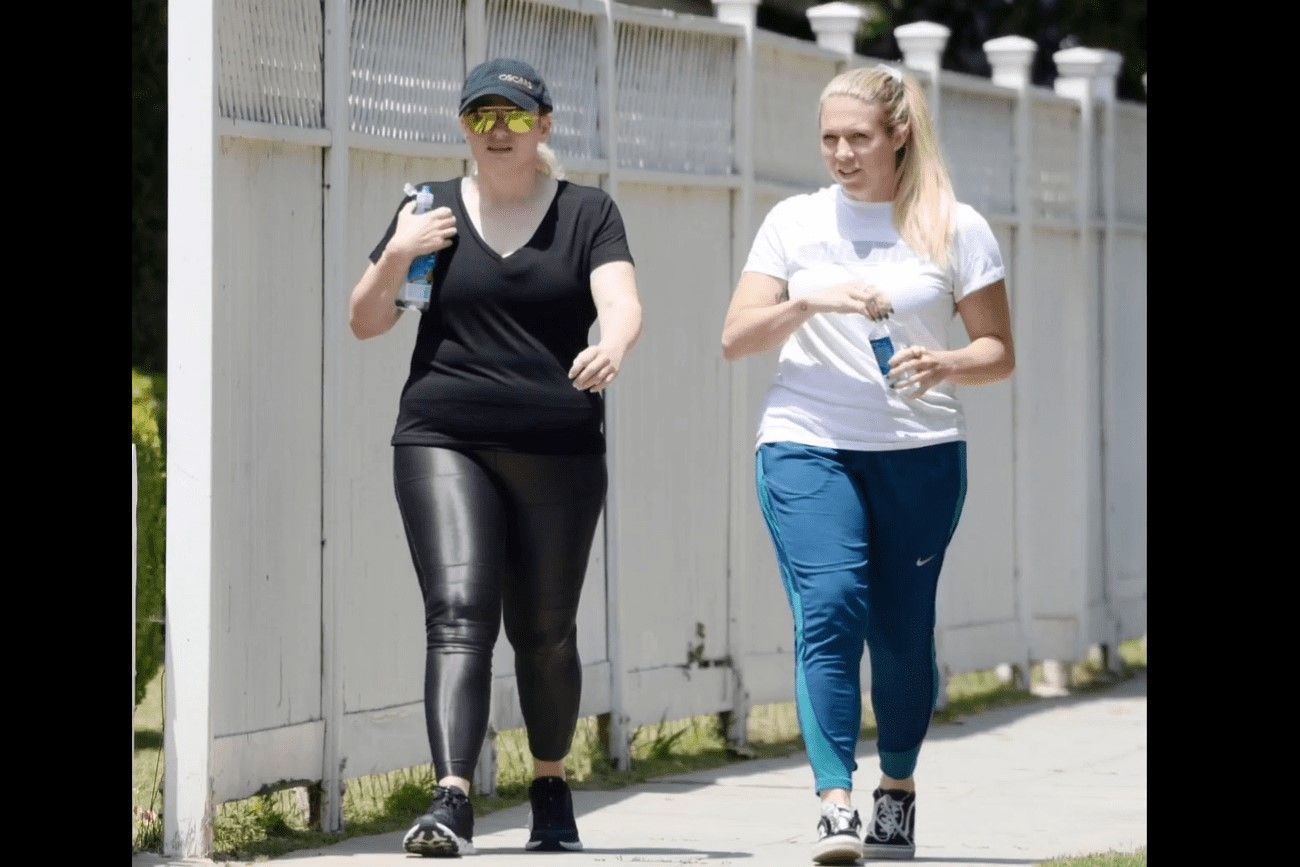 @Rebel Wilson Spotted With Stunt Man/SOLUTION OF PEOPLE NEWS/YouTube.com
Will Smith
Collateral Beauty, a 2016 drama movie, featured a few scenes that necessitated stunt work from a man who uncannily resembled Will Smith. The main character in the movie writes letters to time, love, and death as a way of dealing with the loss of his daughter. Sadly, it was criticized negatively, particularly by the website Rotten Tomatoes, which wrote, "Well-meaning but fundamentally flawed, Collateral Beauty aims for uplift but collapses in unintentional hilarity." Despite this reaction and others like it, the movie nonetheless made $31 million in the US and $57.2 million in Canada, bringing its global revenue to $88.2 million!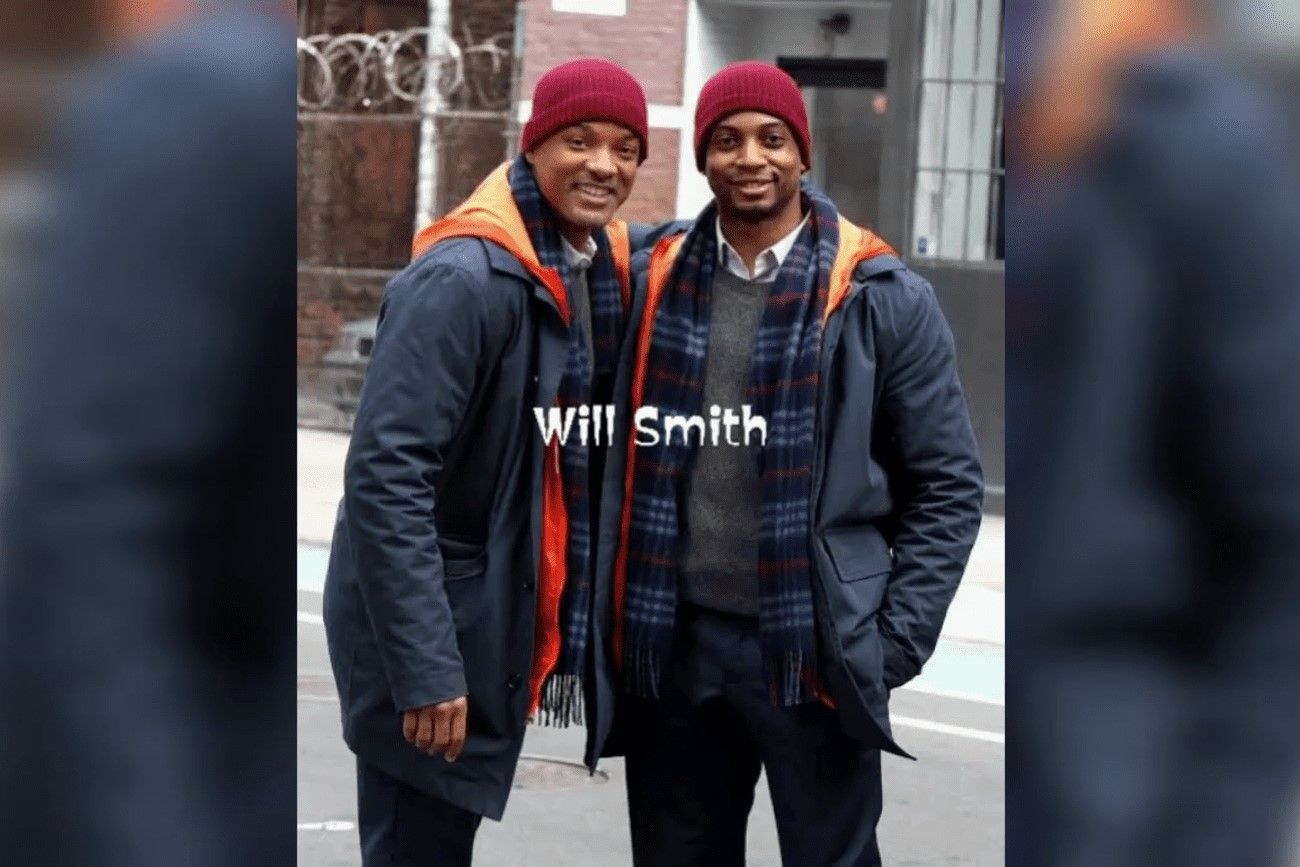 @16 Famous Actors With There Stunt Doubles | Hollywood Actors | by Totally Entertainment Tv/Totally Entertainment TV/YouTube.com
Jennifer Lopez
Jennifer Lopez got to spend some time with Vanessa Vander Pluym, a woman who resembles her a lot, while they were both working on the Shades of Blue episode of the popular NBC show. Vanessa has worked as a stunt double for more than 10 years and has been in a number of well-known shows, including True Blood and Charmed. The girls previously collaborated on Lopez's 2015 thriller The Boy Next Door, and given how well they get along, they want to carry on in this direction.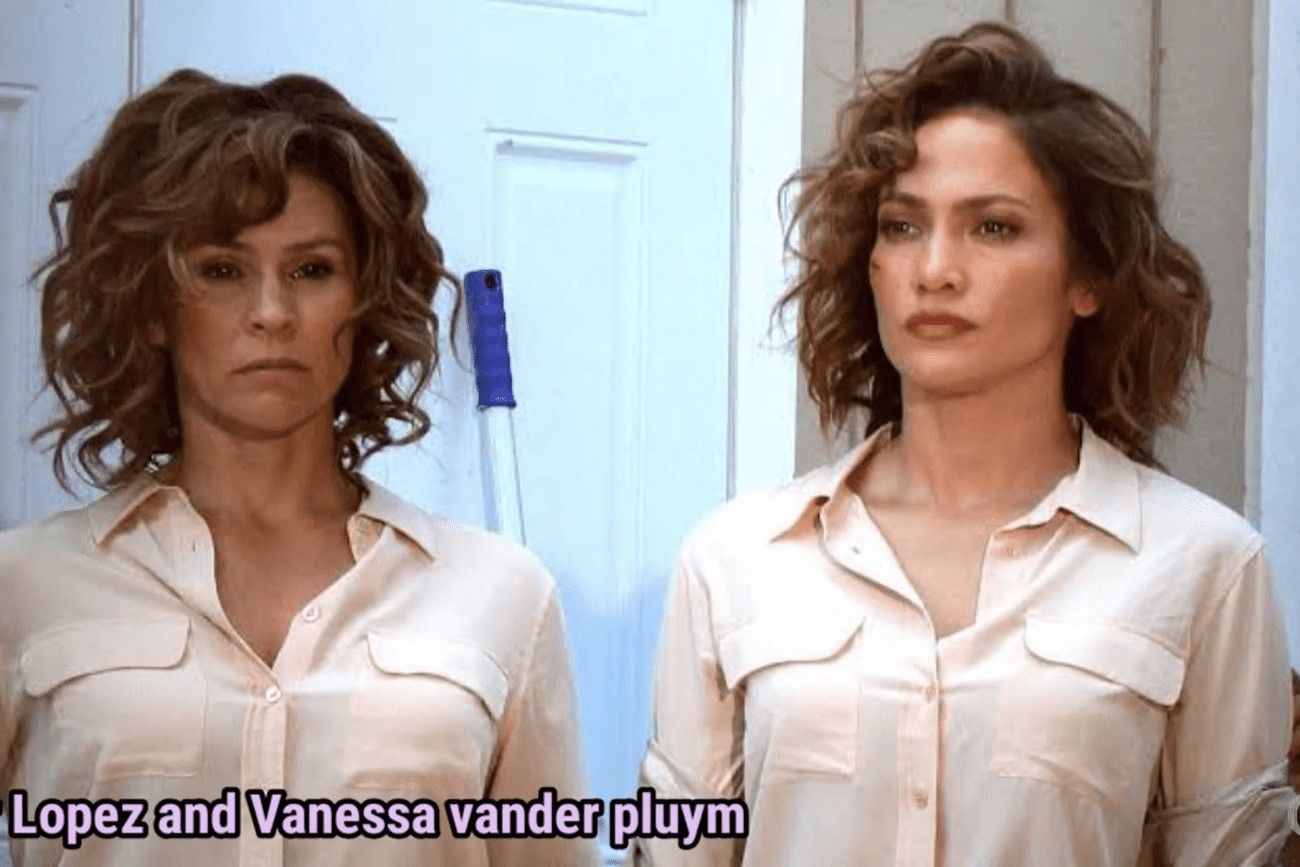 @Famous actors and their stuntmen 2021 /Larry's Celebrities/YouTube.com
Margot Robbie
Do you think Harley Quinn is a threat? Try her with two! Ingrid Kleinig, a fearless stuntwoman known for her daring feats and extraordinary physical prowess, filled in for Margot Robbie in the Suicide Squad movie. On the Suicide Squad set, Ingrid recalled performing her toughest stunt, which required her to master five minutes of underwater breath holding. She performed stunts for Justice League, Ant-Man and the Wasp, and Mad Max: Fury Road.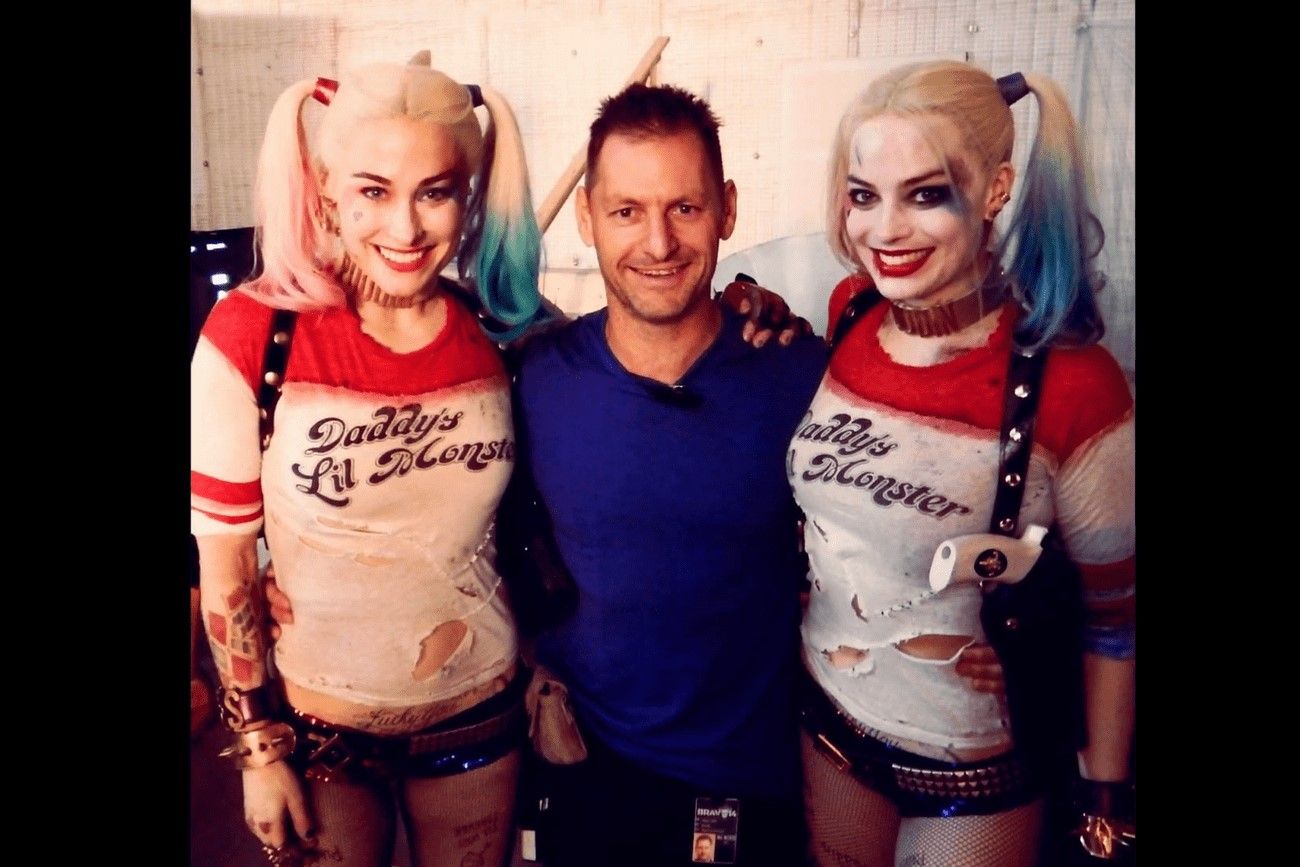 @Celebrities With Their Stunt Doubles/COUNT TO SEVEN/YouTube.com
Natalie Portman
Sarah Lane, Natalie Portman's stuntwoman, has generated some debate regarding the movie Black Swan. Natalie Portman performed the most of the dancing portions, despite Sarah's allegations that there was a coverup. "I would say 5% of the full body shots are Natalie," said Lane. I took every other picture. The pictures of only her face and arms are undoubtedly of Natalie. However, that doesn't depict the dancing itself.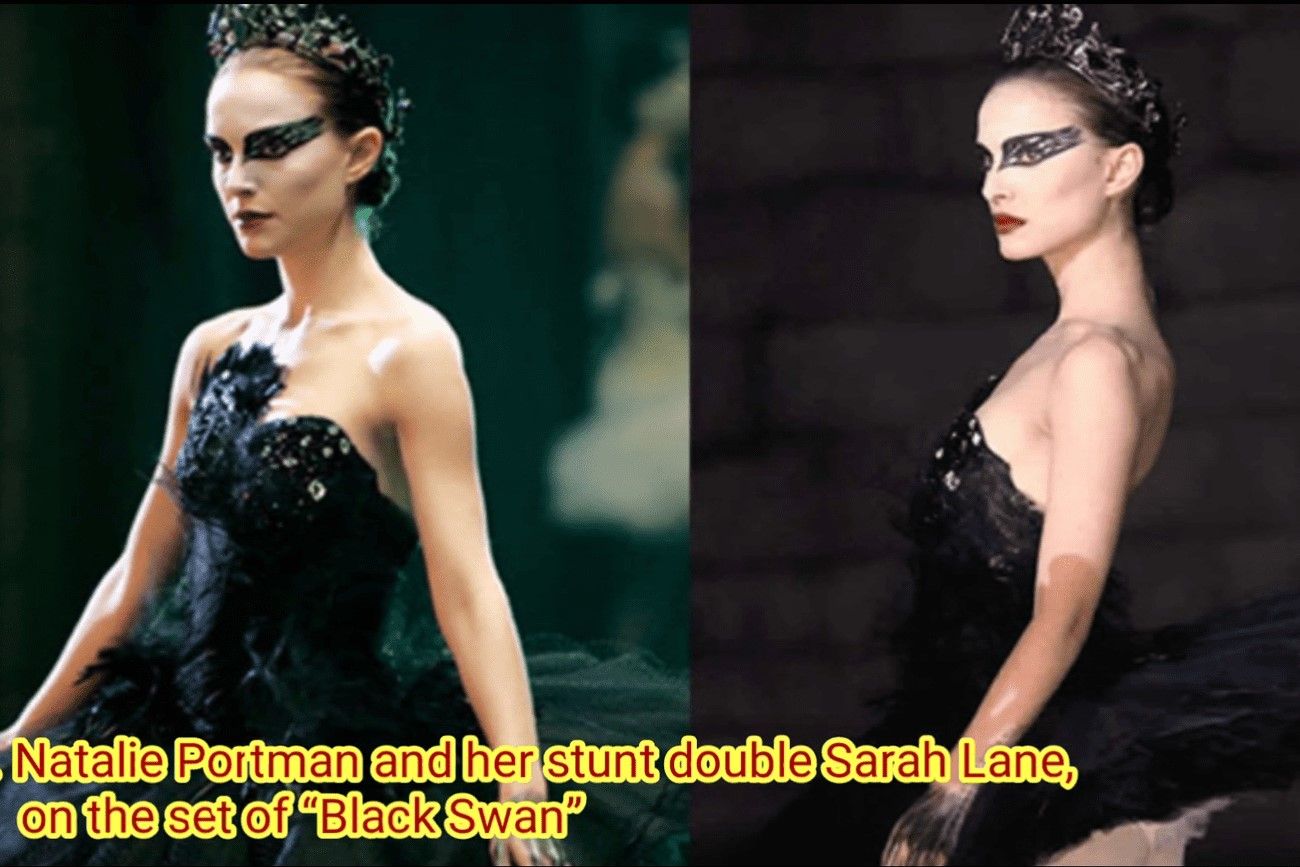 @28 Photos of Celebrities With Their Identical Stunt Doubles. I'm Stunned By #15/PicsTubePro/YouTube.com
Patrick Dempsey
The third film in the live-action Transformers series, Dark of the Moon, is among the best ones we've yet seen. We weren't shocked to learn that McDreamy couldn't take the chance of permanently scarring his lovely face while portraying wealthy car collector and Carly's boss Dylan Gould, who is secretly working with the Decepticons. The production team used a stunt double who is a little bit shorter than Dempsey for the intense parts.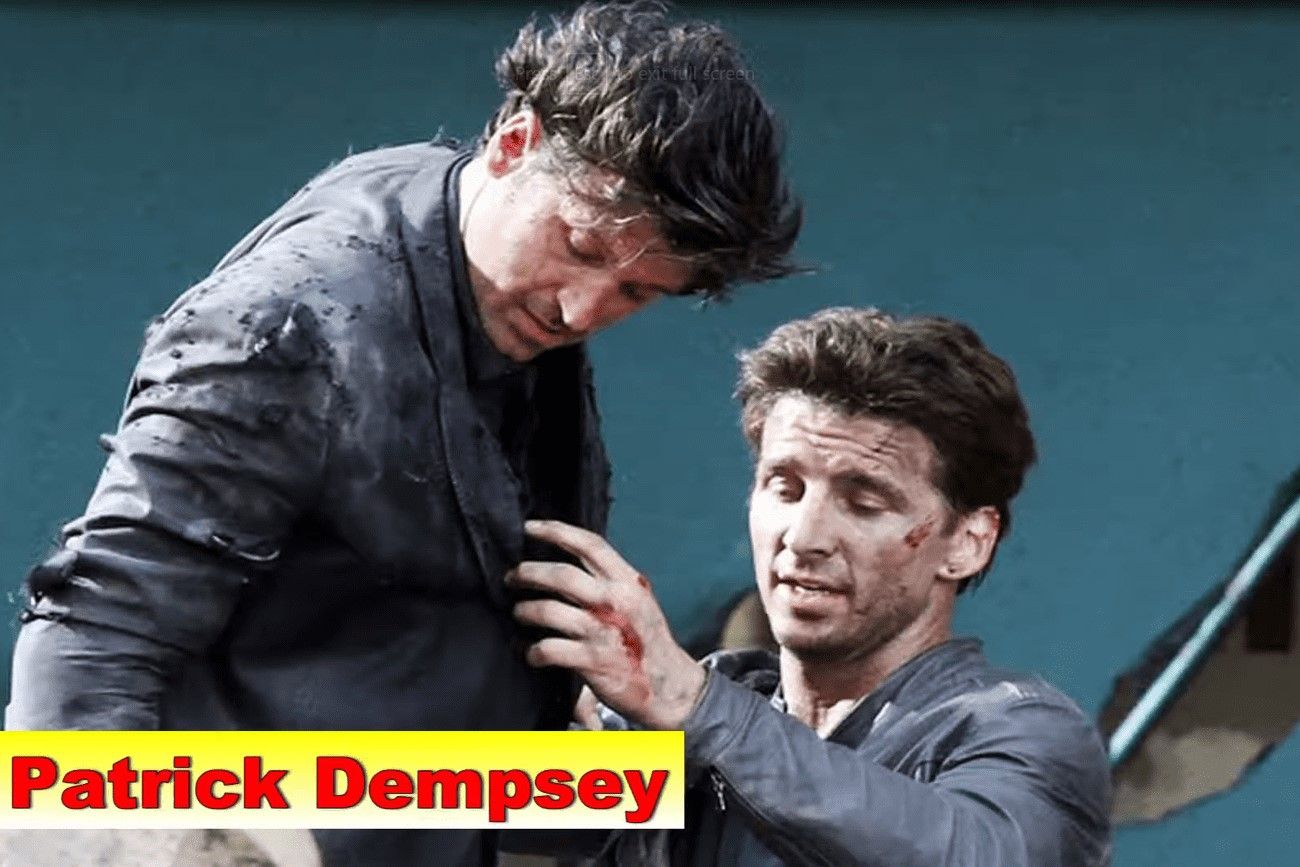 @Famous Actors Just Hanging Out with Their Stunt Doubles/funny clube 777/YouTube.com
Robert Pattinson
As Robert Pattinson's body double, Paul Darnell worked on the set of the acclaimed Twilight television series. In addition to the vampire trilogy, the stunt performer also appeared in Water for Elephants and Remember Me on Pattinson's behalf. Robert took home the prize for best fight at the 2009 MTV Movie Awards because of Darnell's superb work. However, there was a minor hiccup when Robert live-thanked his duplicate and missed his last name. Darnell was grateful to have even been considered for a shoutout, though.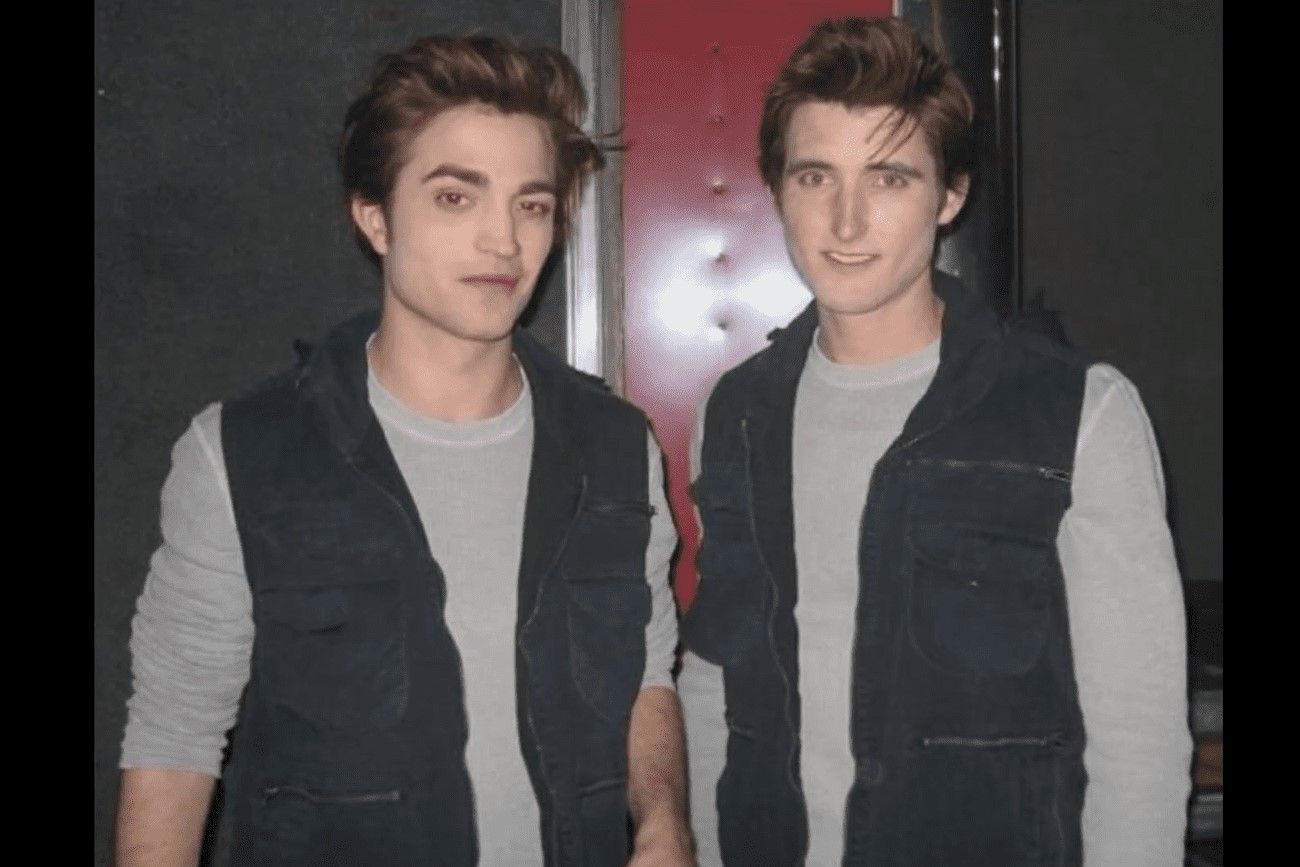 @Funny Celebrities Stunt Doubles Part 9/Trending World TV ni 3rdy/YouTube.com
Megan Fox
Stacey Carino, Megan Fox's fearless stuntwoman, is an expert in dangerous, daring stunts. She even claimed that she broke her neck and didn't realize it until years later, when she had an x-ray taken for something entirely different. "I know precisely when I did that, but I didn't realize it was broken," she said. When you shattered your neck, I initially believed you were paralyzed. Stacey acknowledged that Megan occasionally performs her own tricks and is capable of the occasional fall and jump.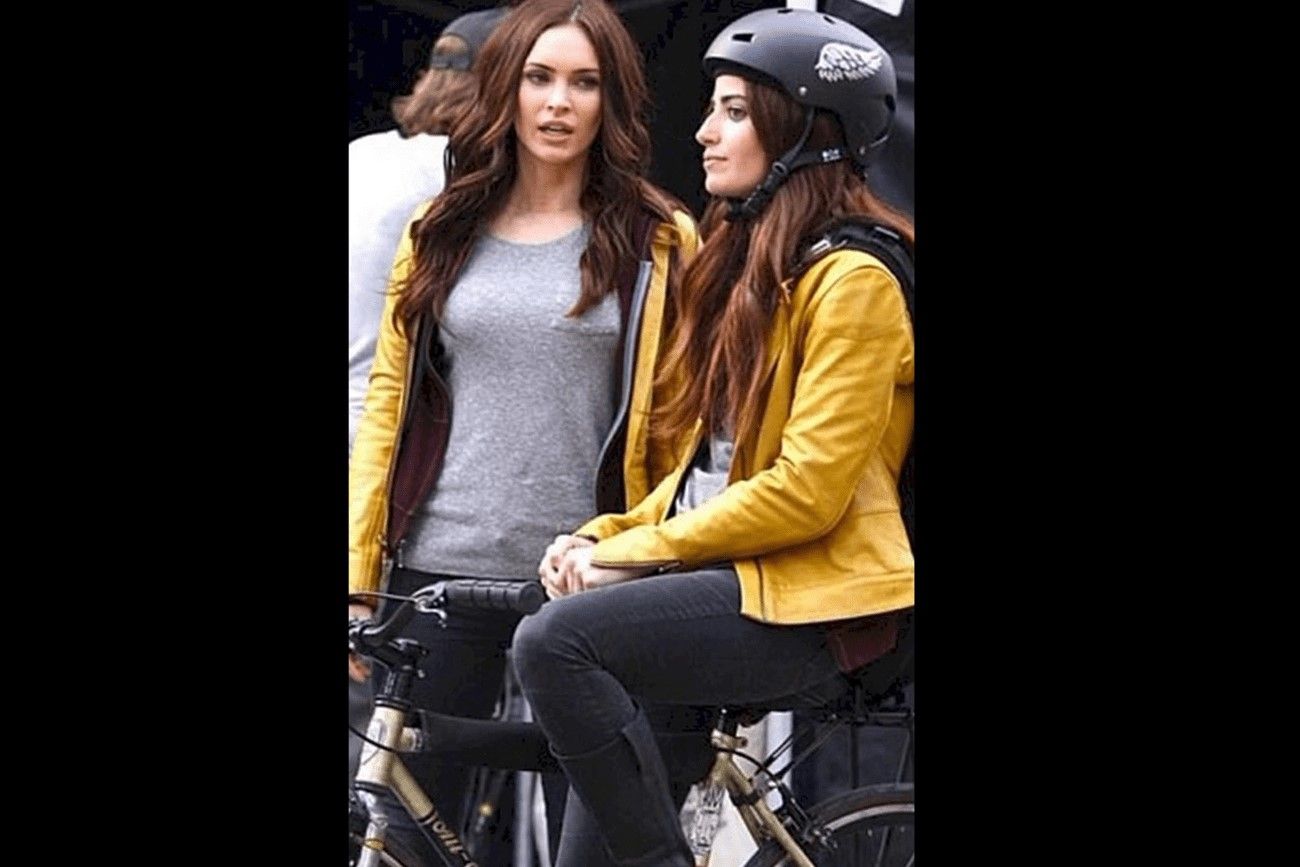 @Funny Celebrities Stunt Doubles Part 2/Trending World TV ni 3rdy/YouTube.com
Taylor Lautner
While his body duplicate performed all the battle scenes on the Tracer movie set, Taylor Lautner, who plays a ferocious werewolf in the Twilight series, was the one who watched from the sidelines. Although Taylor's doppelganger has a similar build, haircut, and facial hair to the young actor, he is unquestionably a little rougher. Taylor relished the incident and was even seen laughing at some points while Lautner's body double took vicious punches and got shoved up against a car.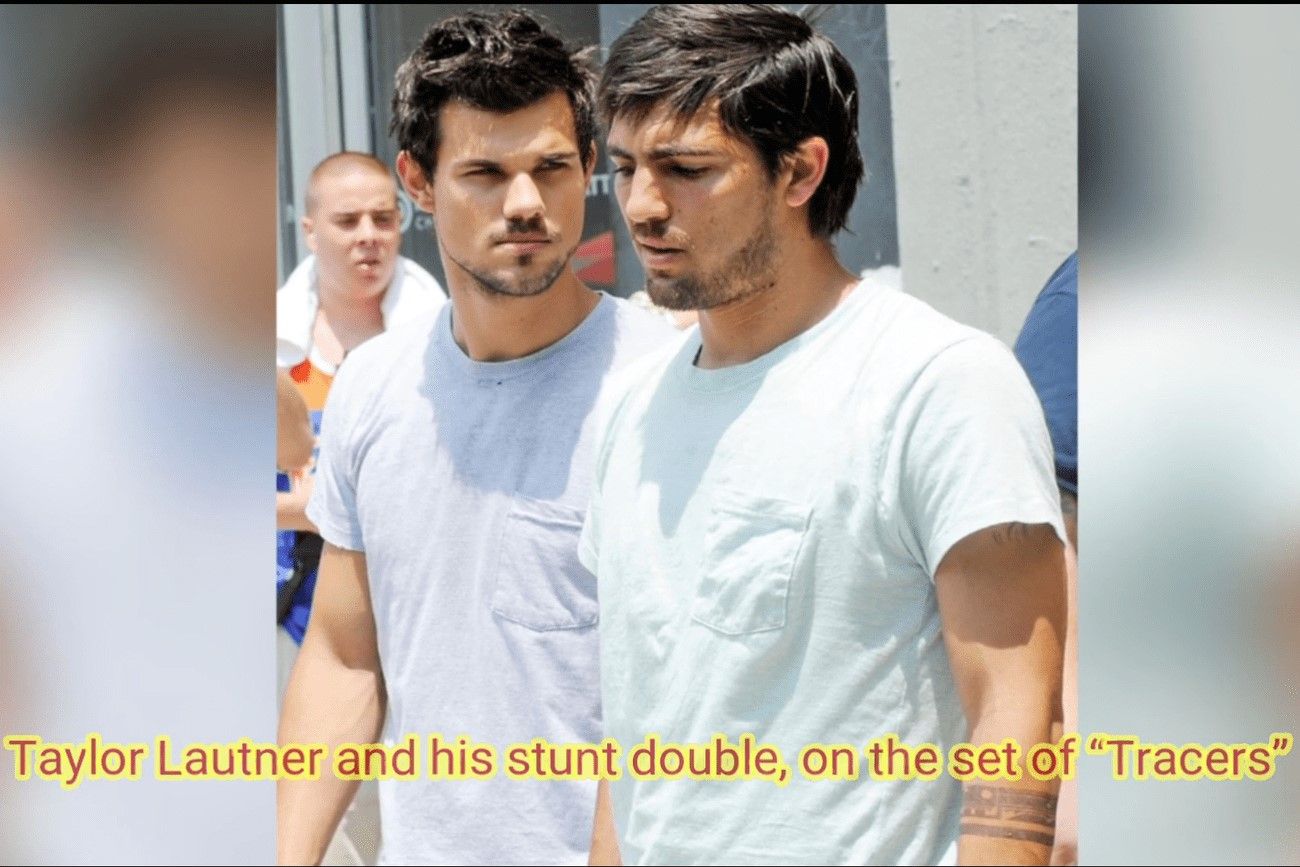 @28 Photos of Celebrities With Their Identical Stunt Doubles. I'm Stunned By #15/PicsTubePro/YouTube.com
Cameron Diaz
There were some extremely intense situations in Knight and Day that called for body double assistance. Cameron Diaz was replaced for the extremely difficult parts by stuntwoman Kimberly Shannon Murphy, who is Hollywood's go-to stunt double for big-name women from the silver screen. The Lone Ranger, Jack Reacher, Oblivion, The Hunger Games, Men in Black 3, Savages, and a long list of other popular movies are all on this woman's portfolio. On the Knight and Day set in Seville, Spain, Cameron Diaz can be seen having fun with her impersonator.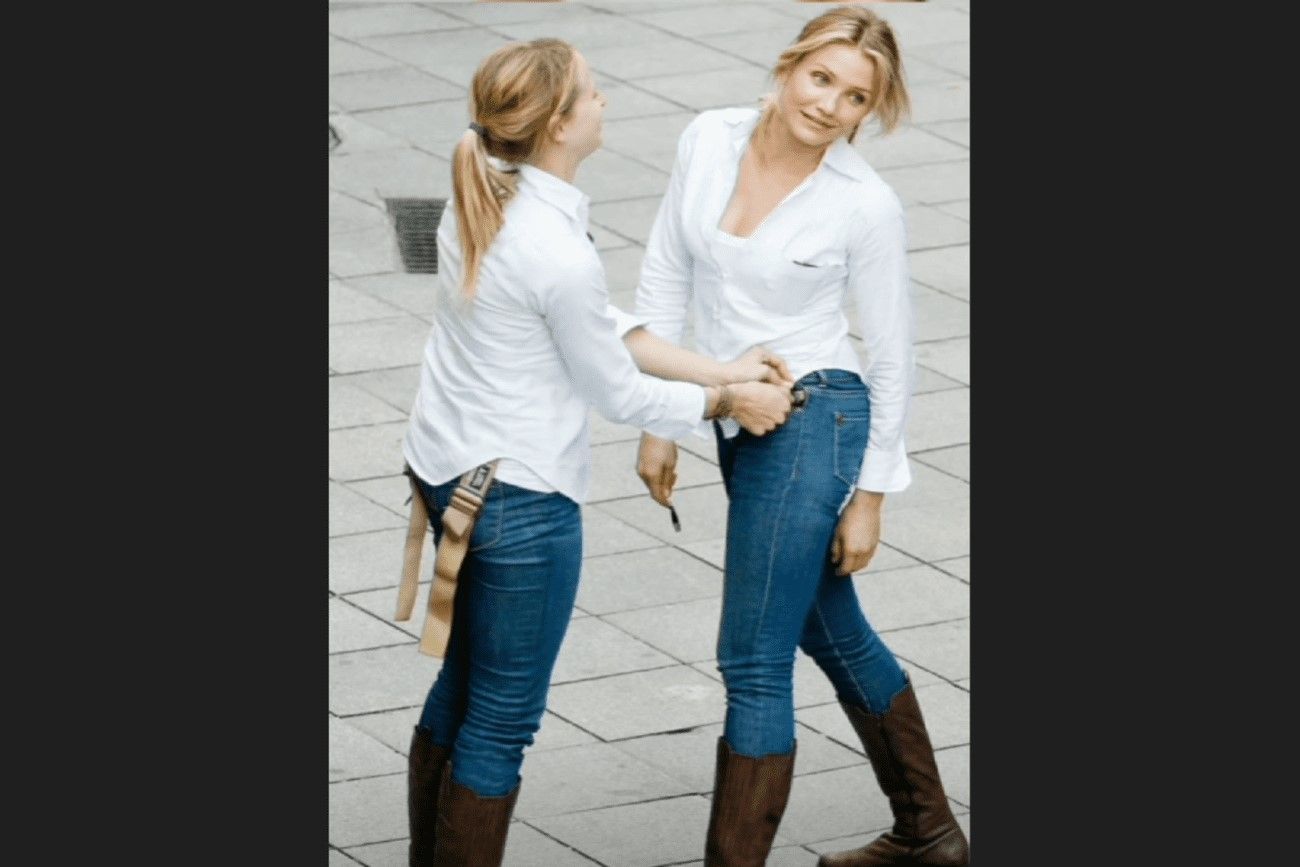 @Celebrities and their stunt doubles/Star web/YouTube.com
Angelina Jolie
Janene Carleton pretty much considers stunt double to be a hobby. You might be interested to know that Janene served as Angelina Jolie's incredible stunt double if you remember the blockbuster film Salt. Janene disputes the common misconception that body-doubling is solely about physical prowess, saying, "If the actress is slimmer than you, then you know you have to reduce some weight. I was starving for three months while I was doubling for Angelina Jolie on Salt! Additionally, actresses must lose weight in order to fit their roles. It pertains to business.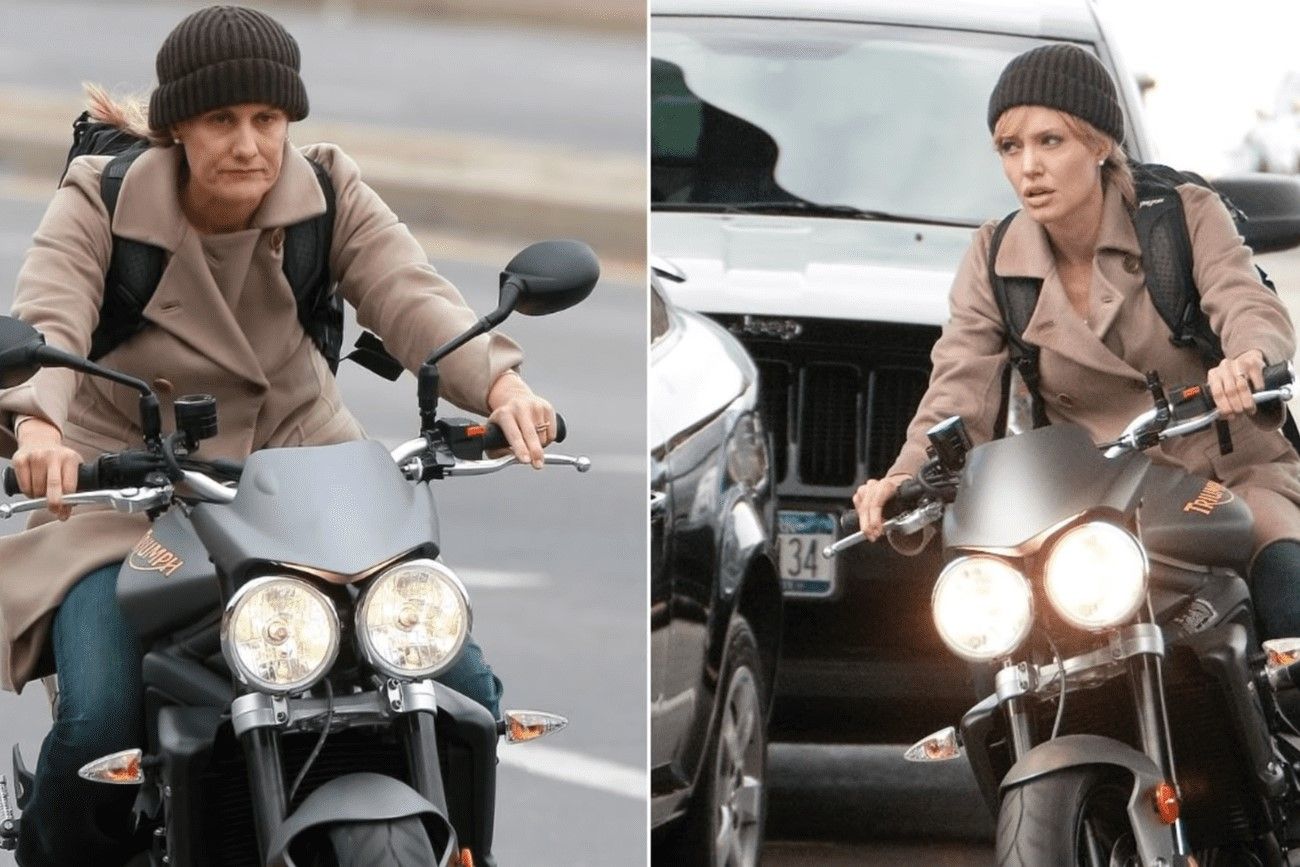 @Top 10 Stunt Doubles That Look Nothing Like The Actor/Top 10 Beyond The Screen/YouTube.com
Andrew Garfield
Andrew Garfield used a stunt double when filming The Amazing Spider-Man, just like Tobey Maguire did. Garfield's stunt double, William Spencer, is a skilled actor, stuntman, director, and well-known skateboarder. Spencer is an expert at telling stories through tricks, motion, and skateboarding. Along with Project X, Jonah Hex, CSI: NY, and The Kids Are Alright, he has also doubled for stunts. Along with filling in for well-known performers, William also developed and performed in the 1980s video game nostalgia-themed short film Block Attack.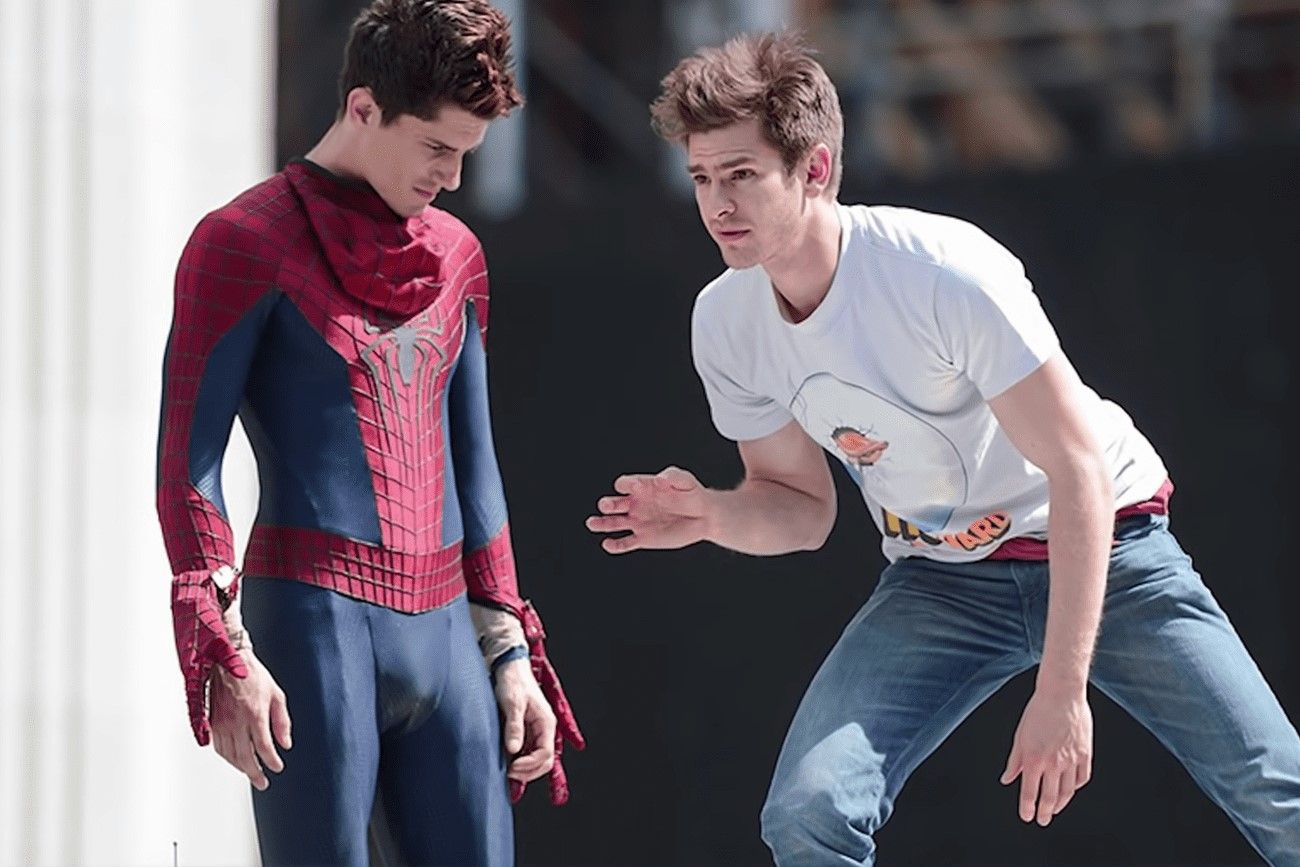 @10 Marvel Actors With Their Stunt Doubles/#Mind Warehouse/YouTube.com
Jennifer Garner
Shauna Duggins, Jennifer Garner's stuntwoman, is not only her coworker but also a close friend. The virtually similar pair has collaborated for many years, with Shauna mirroring Garner in movies like Elektra, Daredevil, Arthur, Antman, and 13 Going on 30 as well as the TV show Alias. Duggins, who has acted as a stand-in for many actresses like Hayley Atwell, Charlize Theron, Chloe Sevigny, and Anne Hathaway, was the first stuntwoman to be nominated for an Outstanding Stunt Coordination Emmy.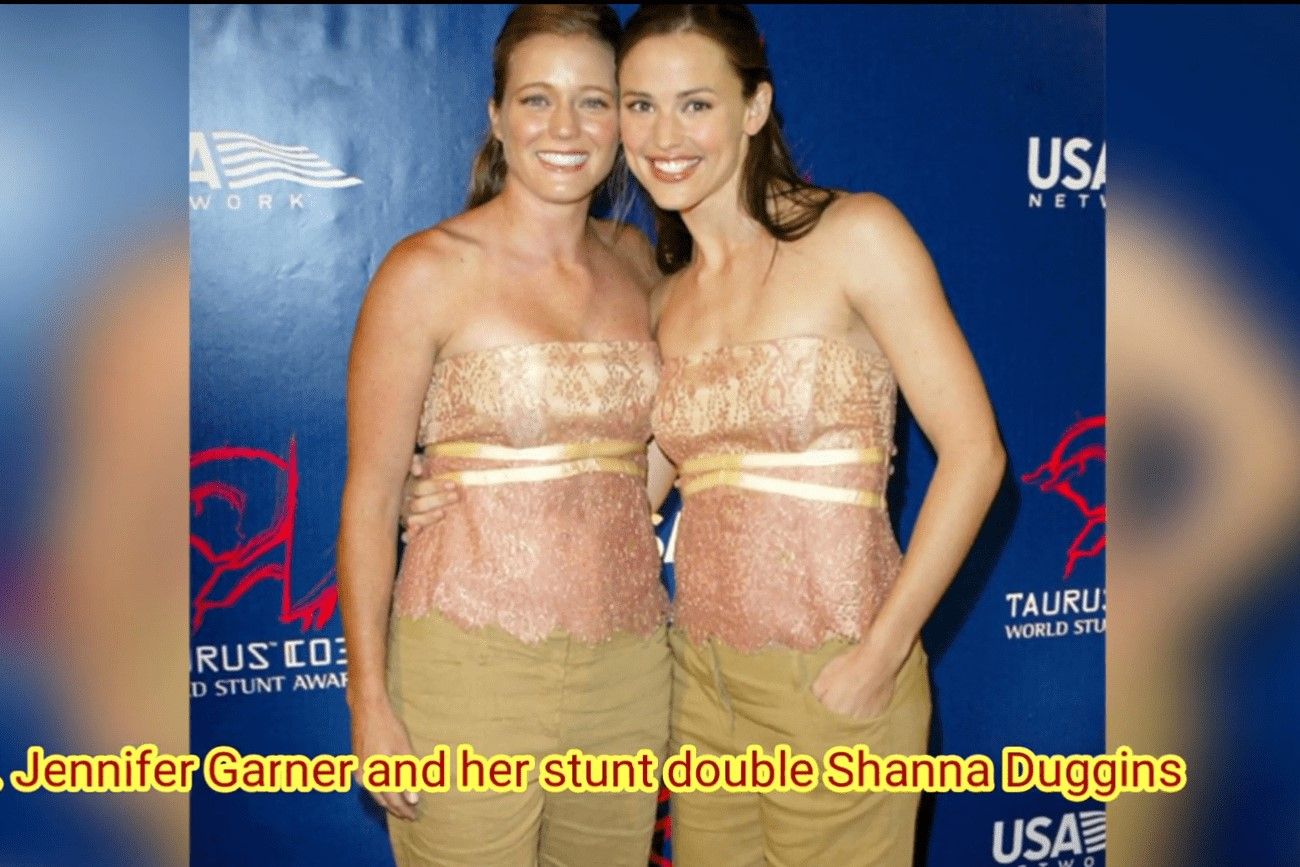 @28 Photos of Celebrities With Their Identical Stunt Doubles. I'm Stunned By #15/PicsTubePro/YouTube.com
Mark Wahlberg
We are unsure of how Mark Wahlberg's stunt double was hired for the Ted 2 movie because he appears older and a touch plumper than the actor. Seth MacFarlane wrote and directed this epic comic sequel to the first Ted film, which follows a talking teddy bear who is battling for his civil rights in order to be accepted as a human. The plot may sound completely absurd, but it certainly generated a lot of laughs and financial success.
@Funny Celebrities Stunt Doubles Part 3/Trending World TV ni 3rdy/YouTube.com
Mark Ruffalo
This picture was taken behind the scenes on the Now You See Me 2 set. Mark Ruffalo is on the right, while Anthony Molinari, a stuntman who also acted as an actor, is to the left. In almost 100 TV episodes and films over the past ten years, Molinari has worked as a stuntman and coordinator. Anthony won awards like the Screen Actors Guild Award and the Taurus World Stunt Award Taurus World Stunt Award for Hardest Hit and Best High Work after starring in the Emmy Award-winning series E-Ring.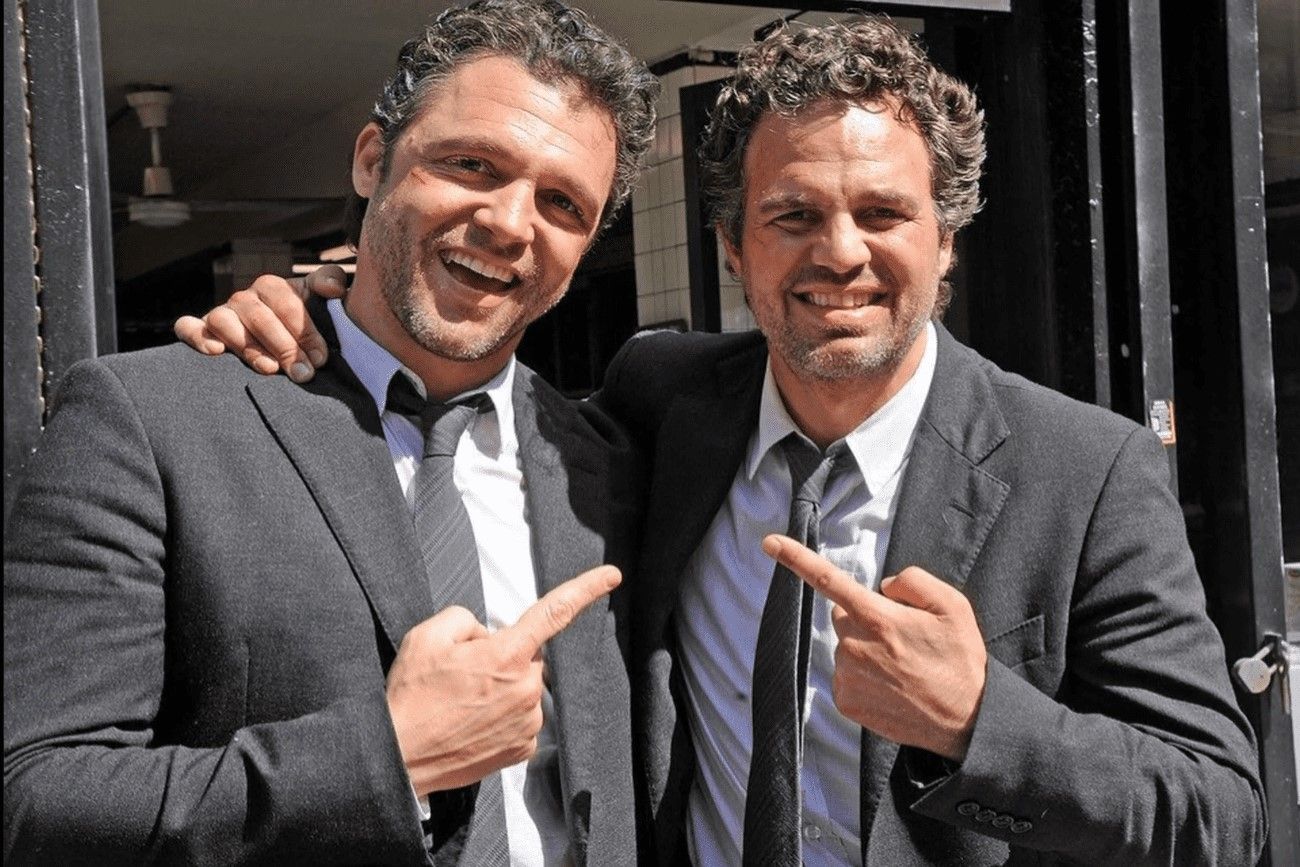 @Celebrities With Their Stunt Doubles/COUNT TO SEVEN/YouTube.com
Bruce Willis
Willis, like many action actors, has used a skilled stunt double to help him complete difficult and physically taxing performances. Bruce Willis employed a number of stunt doubles to support his action scenes. Larry Rippenkroeger was one of the most well-known Bruce Willis' stunt doubles. In the film industry, Larry Rippenkroeger had a long and prosperous career as a stuntman and stunt coordinator. He started acting as Bruce Willis' stunt double in the late 1980s, and they worked together on a number of movies.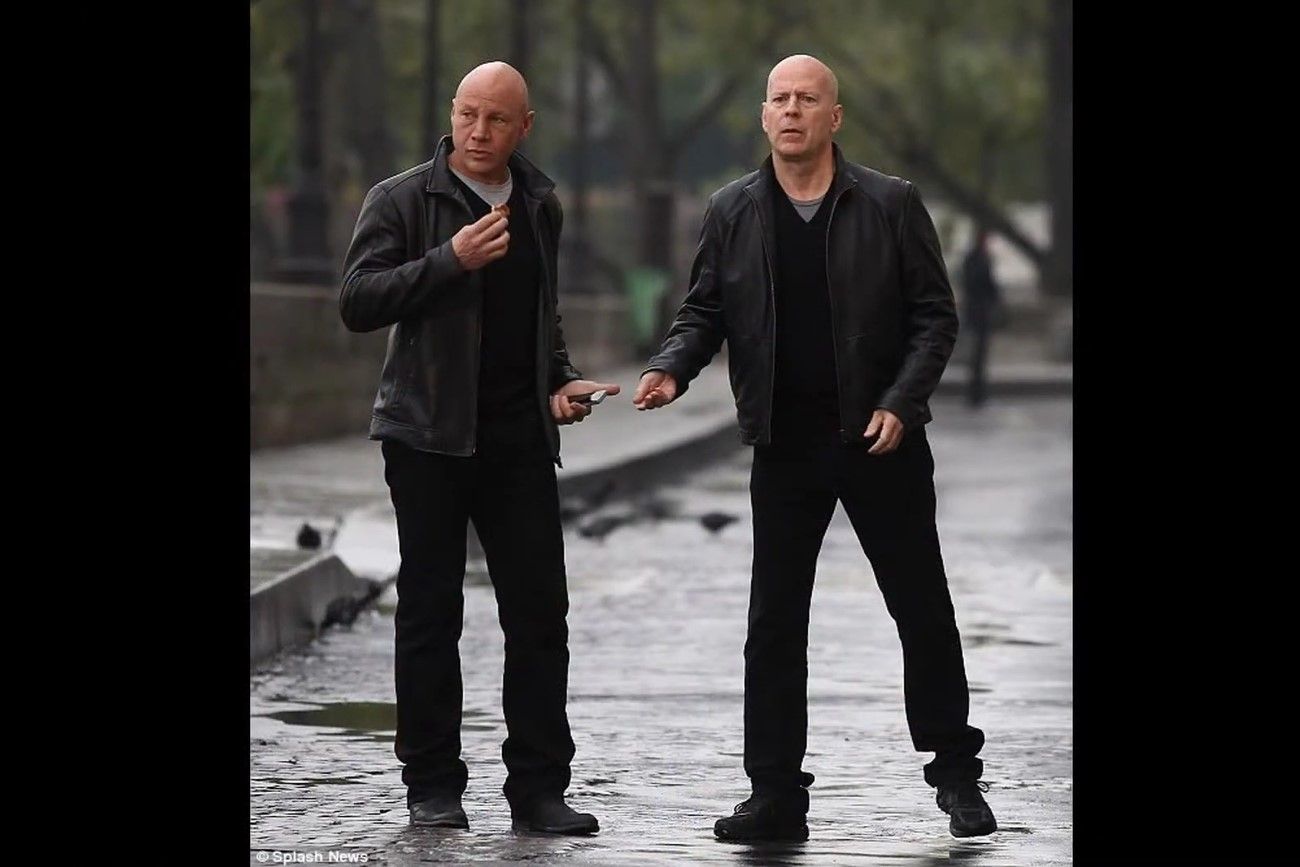 @Celebrities and their stunt doubles!!/ Synth's Land/YouTube.com
Zac Efron
While Zac Efron doesn't mind showing off his rock-hard abs on TV, he reportedly feels a bit uncomfortable donning a G-string in public. We believed that Zac Efron was shown in his underwear in the 2016 comedy Dirty Grandpa, but it turns out that the star was substituted by a lookalike who acted the part. According to reports, the celebrity declined to come forward because he was aware that the media would publish proof in a matter of minutes. At that point, Efron's butt double was brought in by the filmmakers.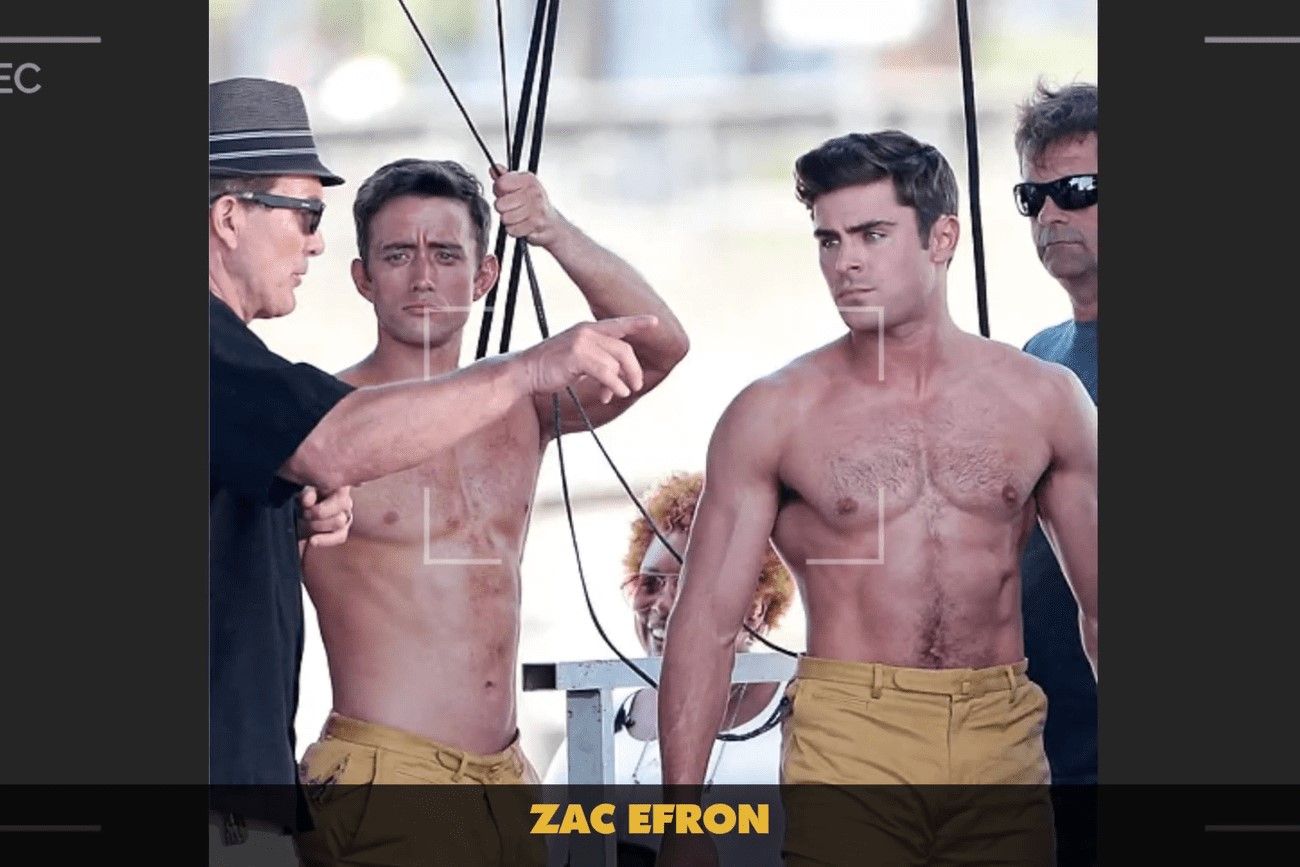 @See Actors & Their Stunt Doubles, Side by Side/Hollywood Room/YouTube.com
Gal Gadot
Even the supreme Wonder Woman, Gal Gadot, finds it difficult to perform risky jumps and violent battle scenes. The directors hired the fearless body duplicate, Alicia Vela-Bailey, to handle the brutal scenes because the pregnant Israeli actress couldn't do them while the movie was being made. Although they aren't sisters up close, Alicia does an excellent job of channeling Gadot from the back. Hard-core Alicia didn't just show us her movements in Wonder Woman. She also appeared in a number of well-known TV series, Avatar, Divergent, and Lights Out.
@Famous actors and their stuntmen 2021/Larry's Celebrities/YouTube.com
Johnny Depp
Whether he played a pirate of the Caribbean or not, Johnny Depp may not be as vicious as we always believed. The award-winning actor recently said that he dislikes performing his own stunts, saying that he "prefers they pull in for the close-up and leave that jumping about to the professionals." It's possible that Johnny's limping is a result of an injury he sustained while filming Stranger Tides. Speaking of wounds, the Pirates of the Caribbean set apparently frightened the director and crew after one of Depp's most prized stunt doubles took a hit.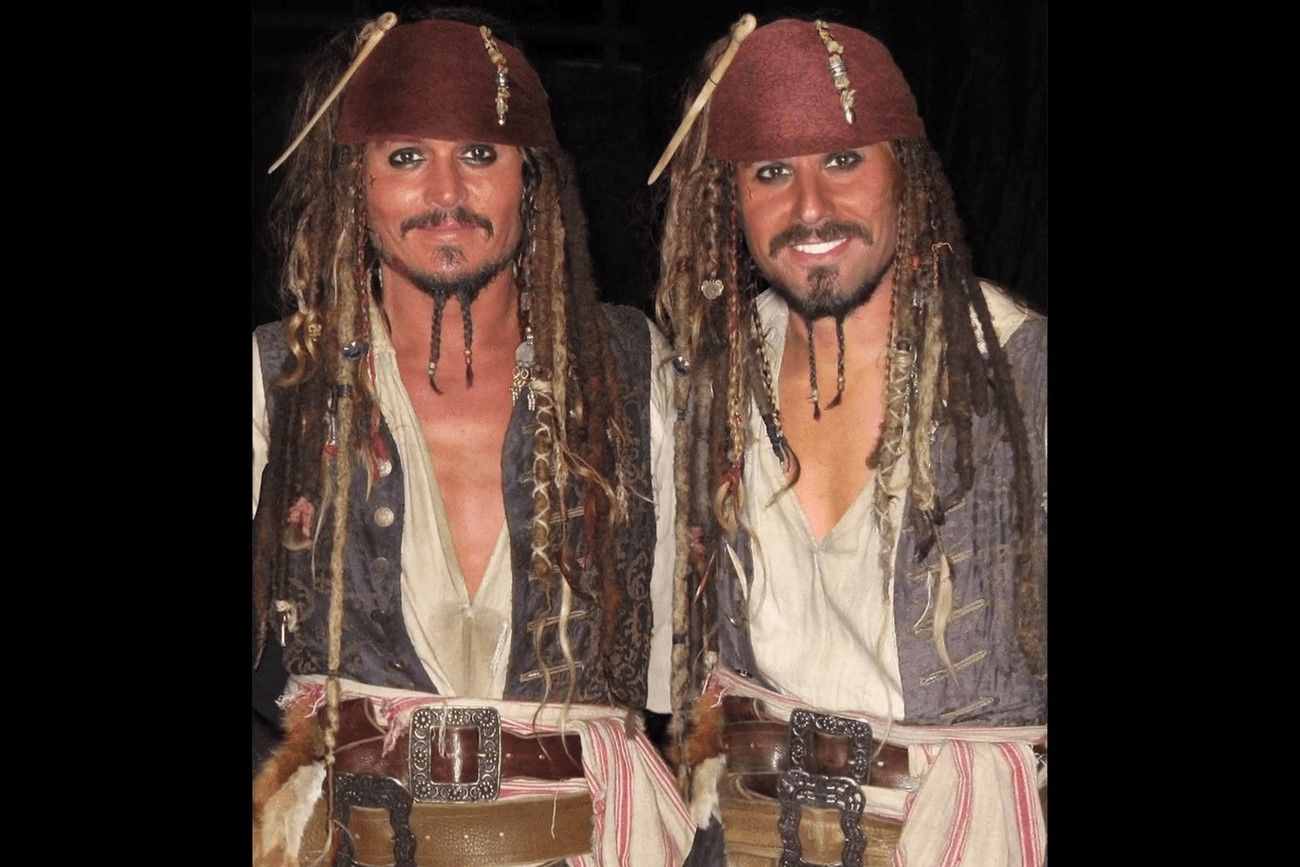 @Celebrities With Their Stunt Doubles/COUNT TO SEVEN/YouTube.com
Harrison Ford
Harrison Ford, a popular actor, is pictured here with his stuntman Vic Armstrong. Ford's replacement for the first three Indiana Jones movies was Armstrong. Armstrong missed Indiana Jones and the Kingdom of the Crystal Skull due to a scheduling conflict, but it's obvious that they get along well. On pictures of the two of them, you can see that Ford wrote short comments for his friend if you look closely. We have to stop meeting like this. Best wishes to a brilliant stuntman, Vic, and "Vic — if you learn to talk, I'm in deep trouble."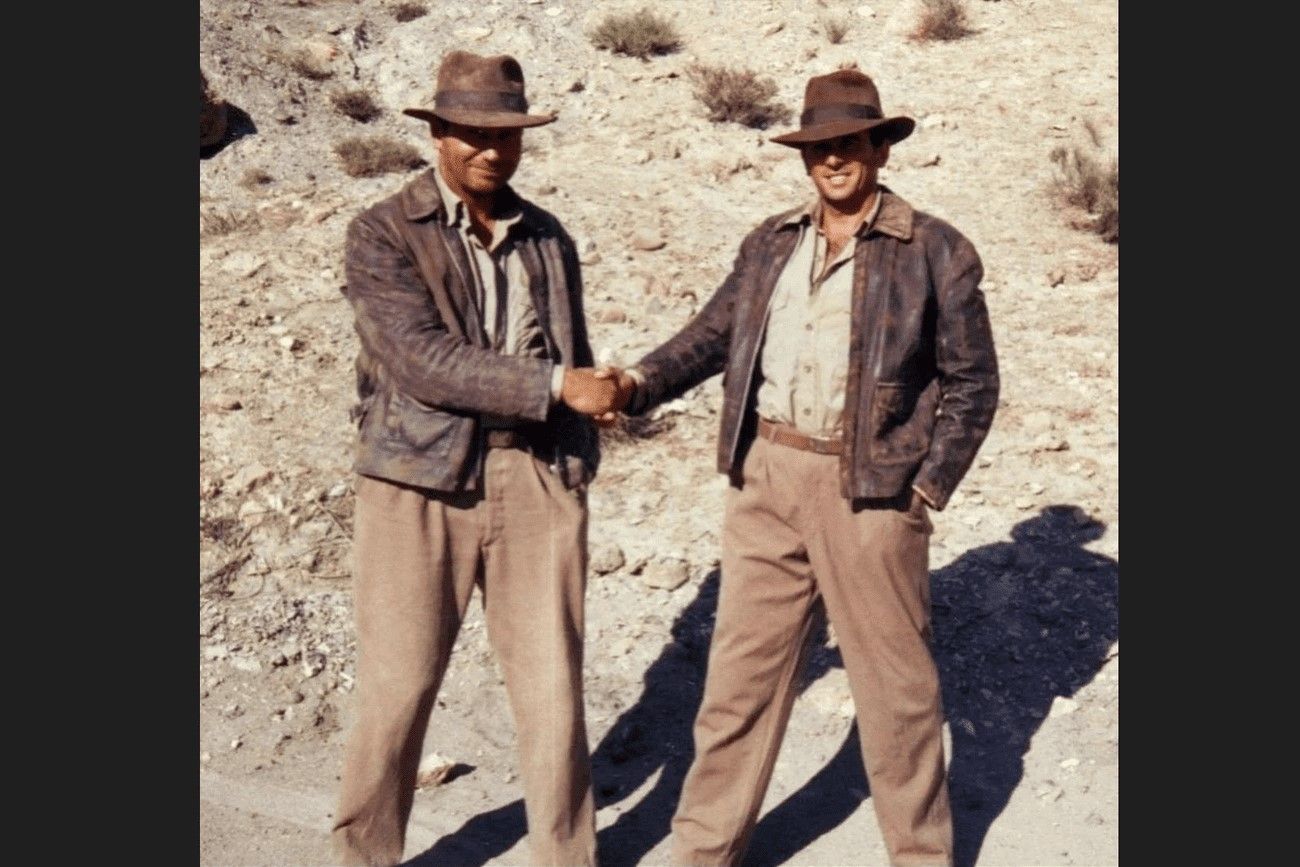 @We_Are_Groot81/Reddit.com
Anne Hathaway
Award-winning actress Anna Hathaway is best recognized for her roles in a variety of movies, including The Princess Diaries, Brokeback Mountain, The Devil Wears Prada, Love & Other Drugs, and The Dark Knight Rises. Even though Hathaway is without a doubt one of the most accomplished actresses in Hollywood, she occasionally uses stunt doubles. In The Dark Knight Rises, Anne Hathaway's stunt double greatly aided her performance as Catwoman in the fight and motorcycle scenes. See if you can identify who each person is.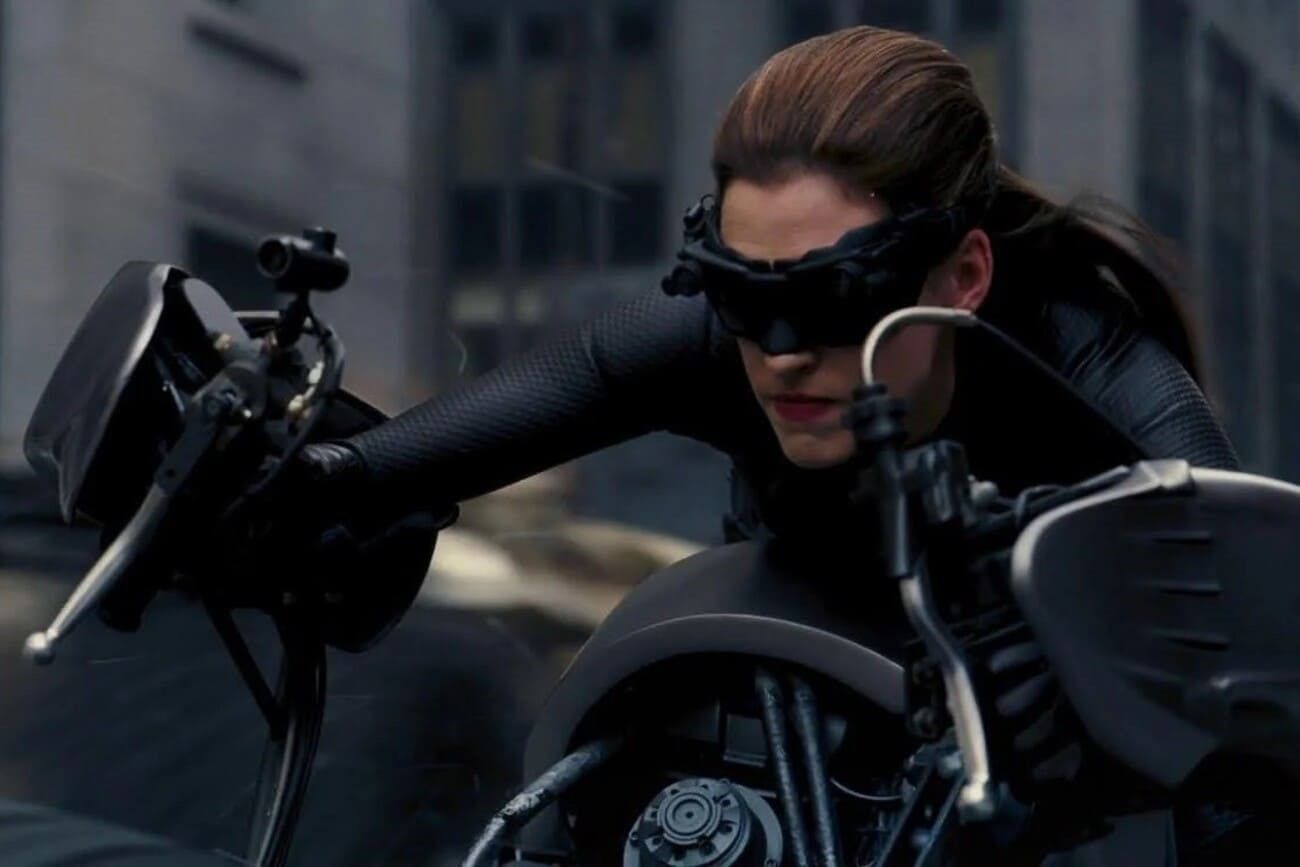 @daninlionzden/Reddit.com
Reese Witherspoon
America literally peed in its pants with laughter while seeing the funny 2015 comedy, Hot Pursuit, which Reese Witherspoon co-wrote with the stunning Sofia Vergara. Reese required a stuntwoman to fill in for the more violent movie scenes while she was impersonating a police officer, and boy did she do a wonderful job. We can promise you that if you looked at the doppelganger from the back, you wouldn't notice that there is minimal resemblance between the two and that he appears to be much older than Reese.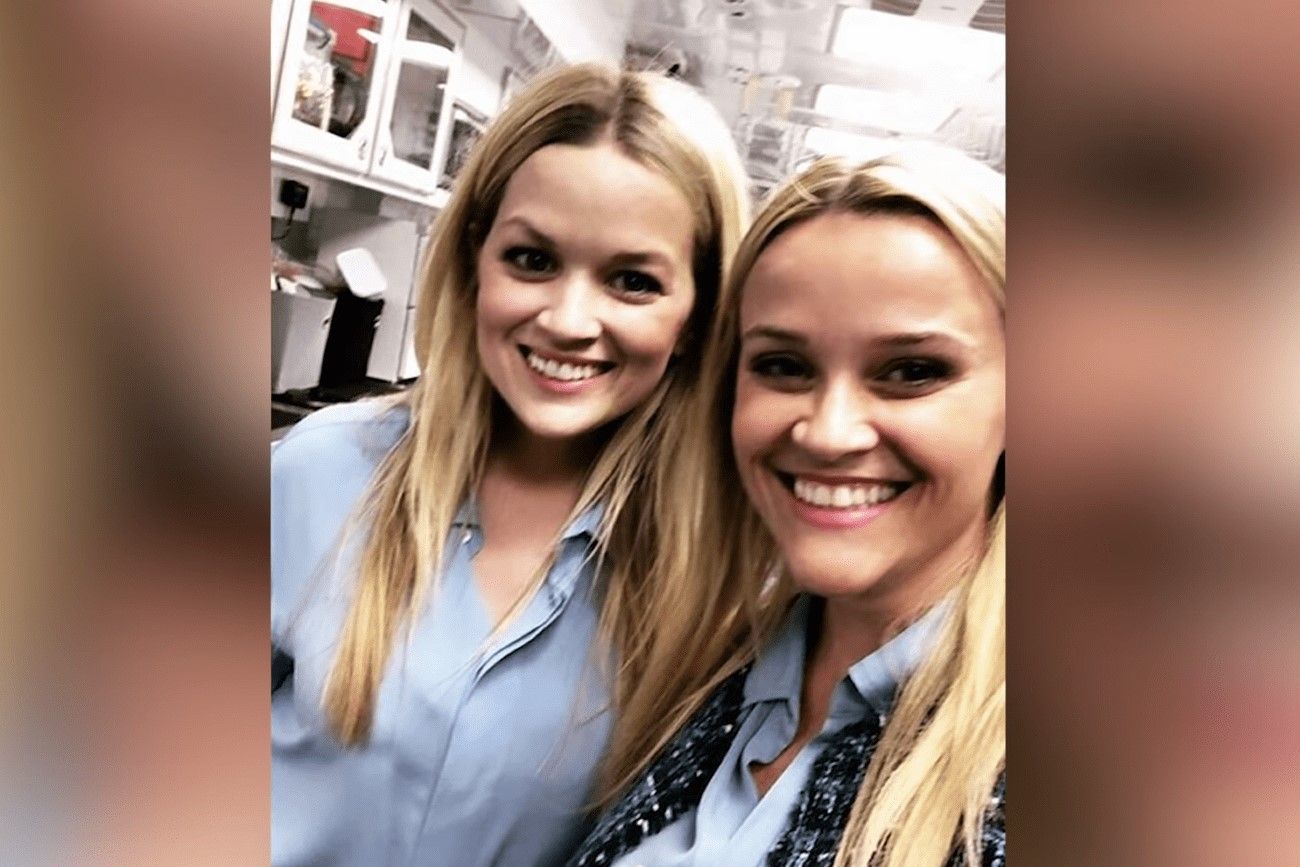 @Astounding Actors With Their Stunt Doubles/Facts Verse/YouTube.com
Jennifer Aniston
What took place in the comedy We're The Millers not? It's a relief that Jennifer and Jason had some stunt doubles to fill in for them during the more ridiculous parts because the answer is nothing. There's no matching up to queen Aniston, who has stunning face characteristics and an amazing body. But when faced with the prospect of pulling off risky acrobatics while still in her underpants, Jennifer agreed to let a stunt double take her place for those "heated" scenes.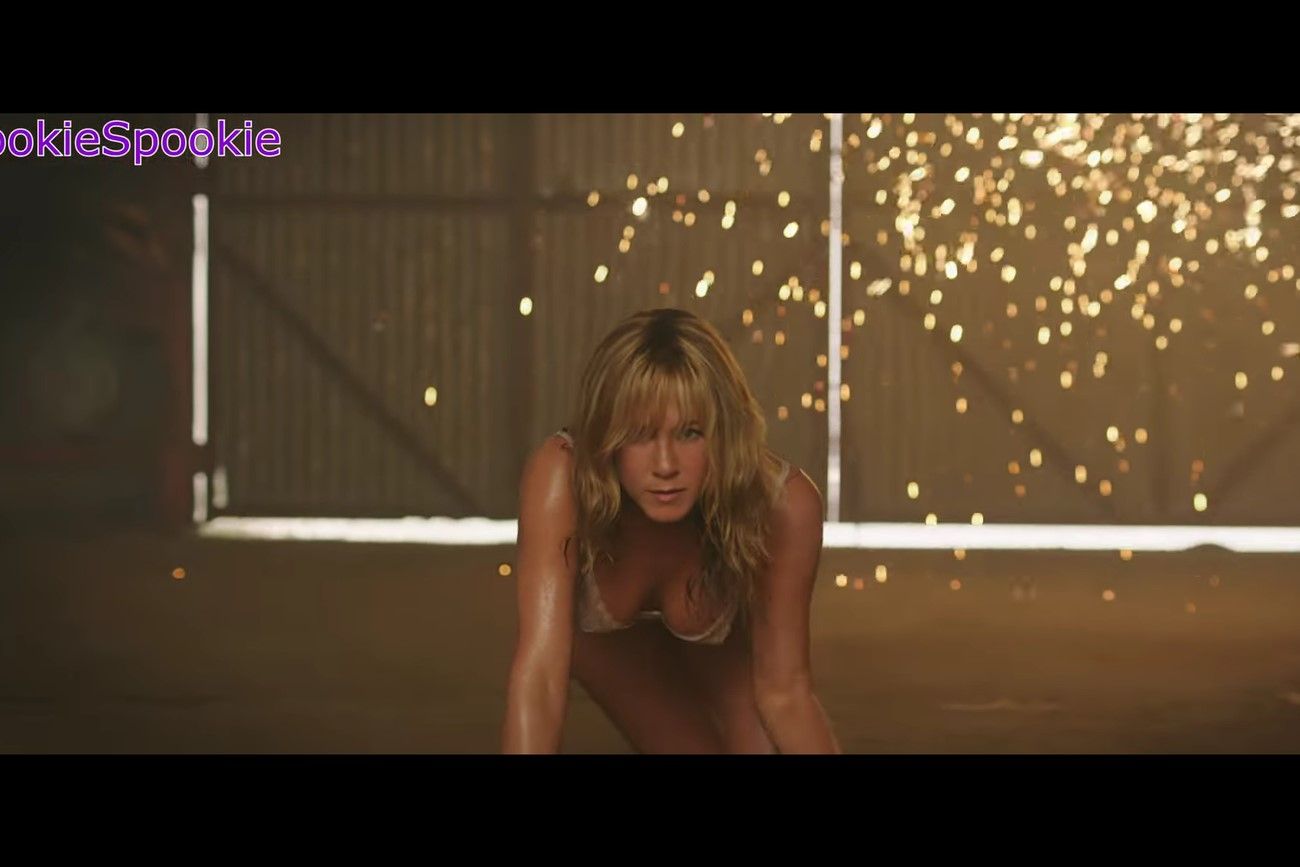 @Jennifer Aniston in We're the Millers (Strip Scene) || 4K Ultra HD/RookieSpookie/YouTube.com
Sacha Baron Cohen
On the set of The Dictator, men wearing crazy costumes weren't limited to Sacha Baron Cohen. His impersonator not only wore the same outrageous attire but also pulled off some ridiculous feats in the actor's place. The heroic tale of a tyrant who puts his life in danger to prevent democracy from ever taking hold in the nation he so fervently repressed is at the heart of the political satire The tyrant. Sacha and his twin can be seen in the picture standing next to each other while wearing matching clothing and styling the same curly 'fro.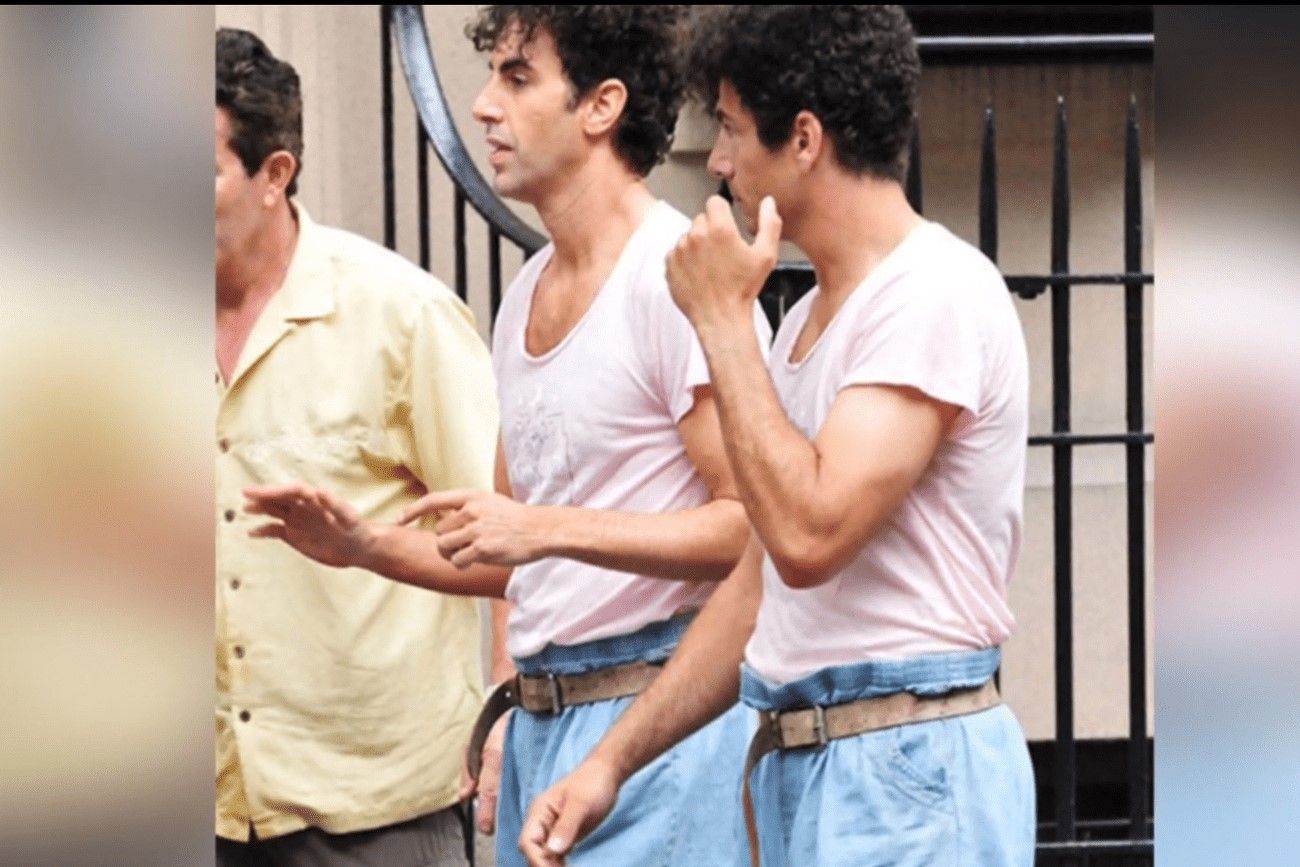 @28 Photos of Celebrities With Their Identical Stunt Doubles. I'm Stunned By #15/PicsTubePro/YouTube.com
Tom Cruise
Tom Cruise, an accomplished actor, is pictured here on the Knight and Day set with his stuntman. We are aware of your double vision. However, Cruise is renowned for his efforts to execute his own stunts in movies, despite the fact that this individual was utilized in the movie to perform certain risky stunts. In reality, Cruise was actually racing through the streets during the whole motorbike chase scene in the movie. Real-life expert rider Cruise called the director as soon as he had the idea for the stunt, telling him, "We've got to put a motorcycle in this scene and I've got to flip her [Cameron Diaz] around this thing."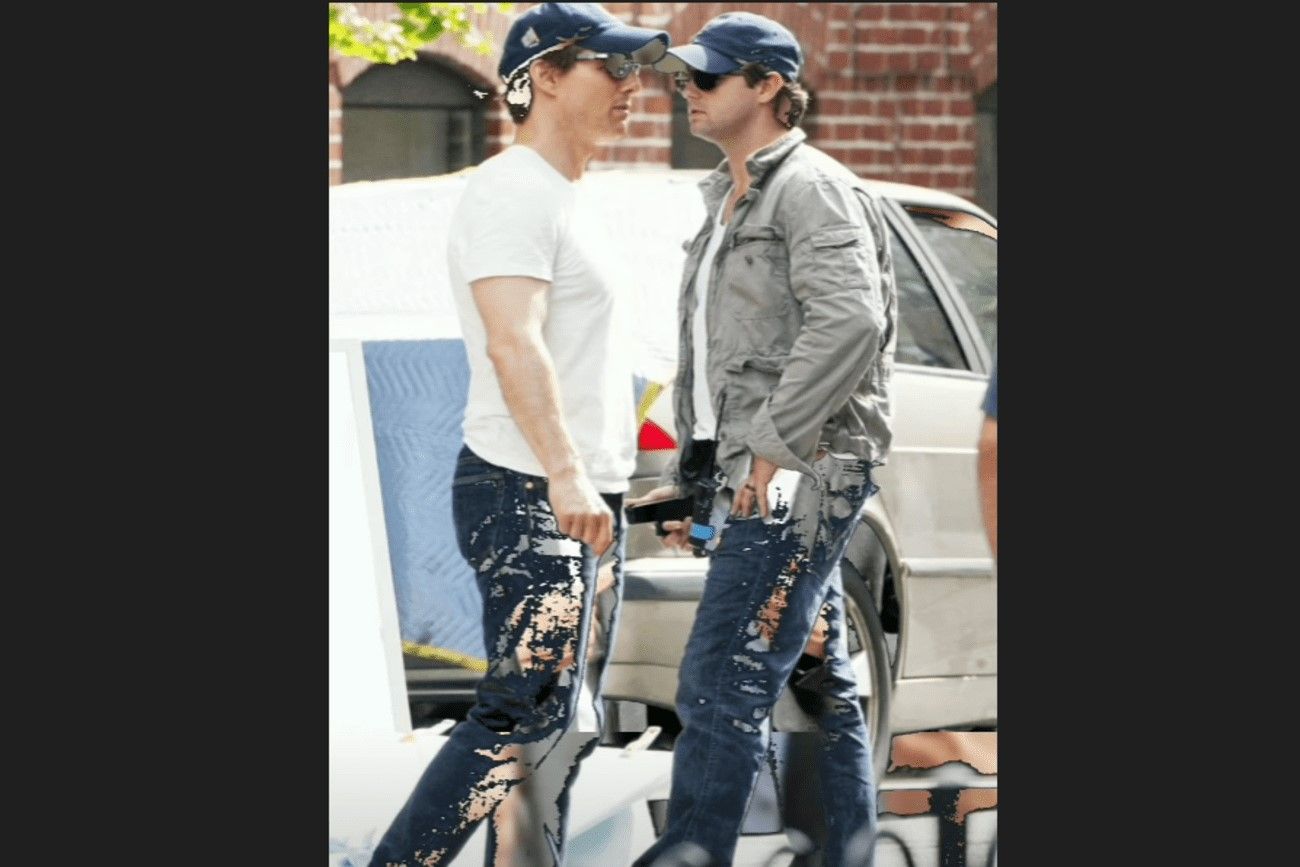 @Celebrities and their stunt doubles/Star web/YouTube.com
Shia Lebeouf
Even though Shia Lebeouf doesn't seem to have any restrictions in general, he avoided doing his own stunts for the well-known movie Transformers. Lebeouf wasn't the only person on the set who was impersonated, though. Stunt doubles were used in place of several other actors who played prominent roles in the action-packed film, including Patrick Dempsey, Megan Fox, and even Mark Wahlberg. It's fortunate that the production acquired the distinction of the 13th highest-grossing film series given the expensive cost of hiring so many stunt performers.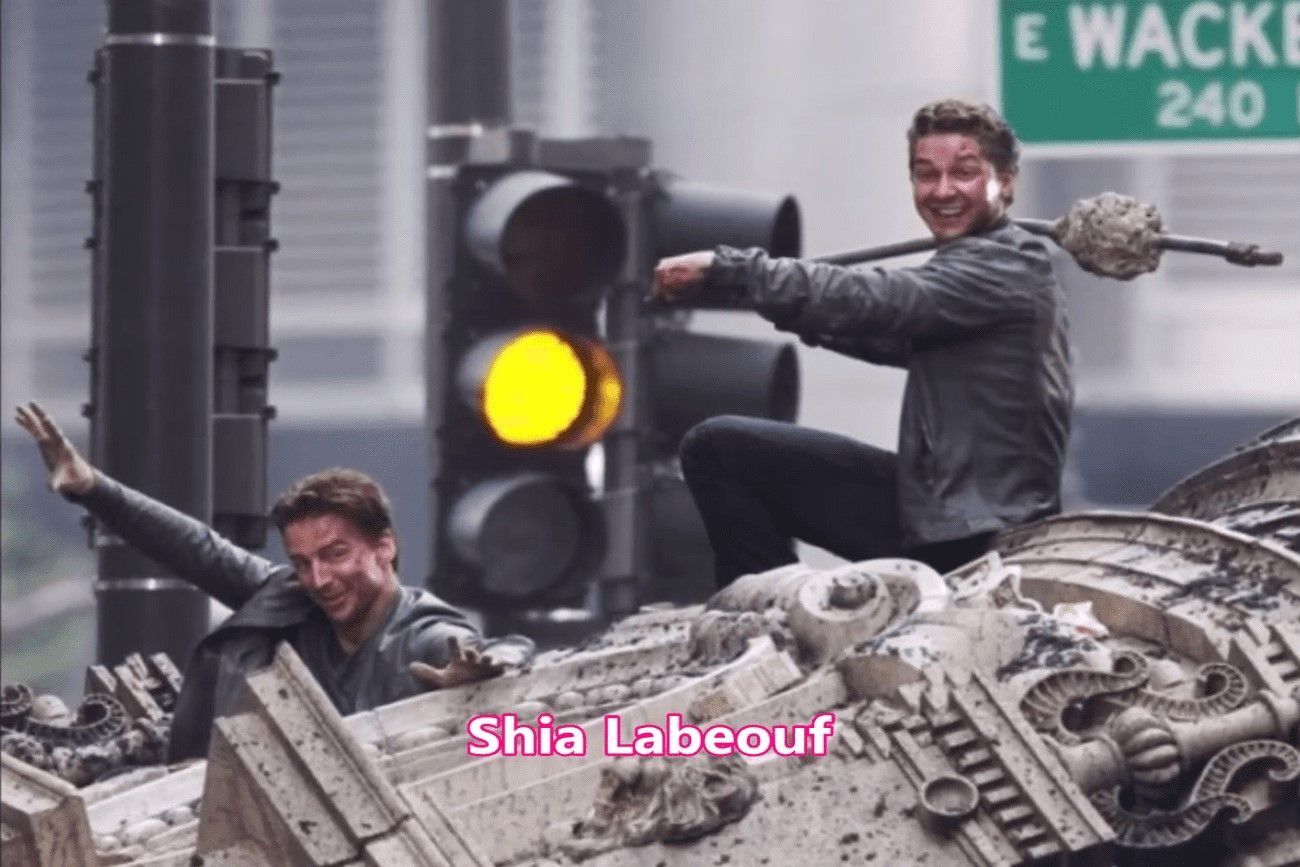 @ 60 Celebrities With Their Stunt Doubles/allforfunn/YouTube.com
Ben Affleck
While filming Triple Frontier in Hawaii, actor Ben Affleck, 45, uploaded this selfie with Rich Cetrone, a lookalike. Rich and Affleck appear even more alike because they both have the same beard, hairdo, and shirts on. Cetrone has performed stunts for the actor in Batman v Superman: Dawn of Justice, Suicide Squad, The Accountant, and Justice League. He is adept in martial arts. Affleck captioned the image, "Movie #5 with this legend, Rich Cetrone. thankful to work with such amazing individuals. #stuntdouble."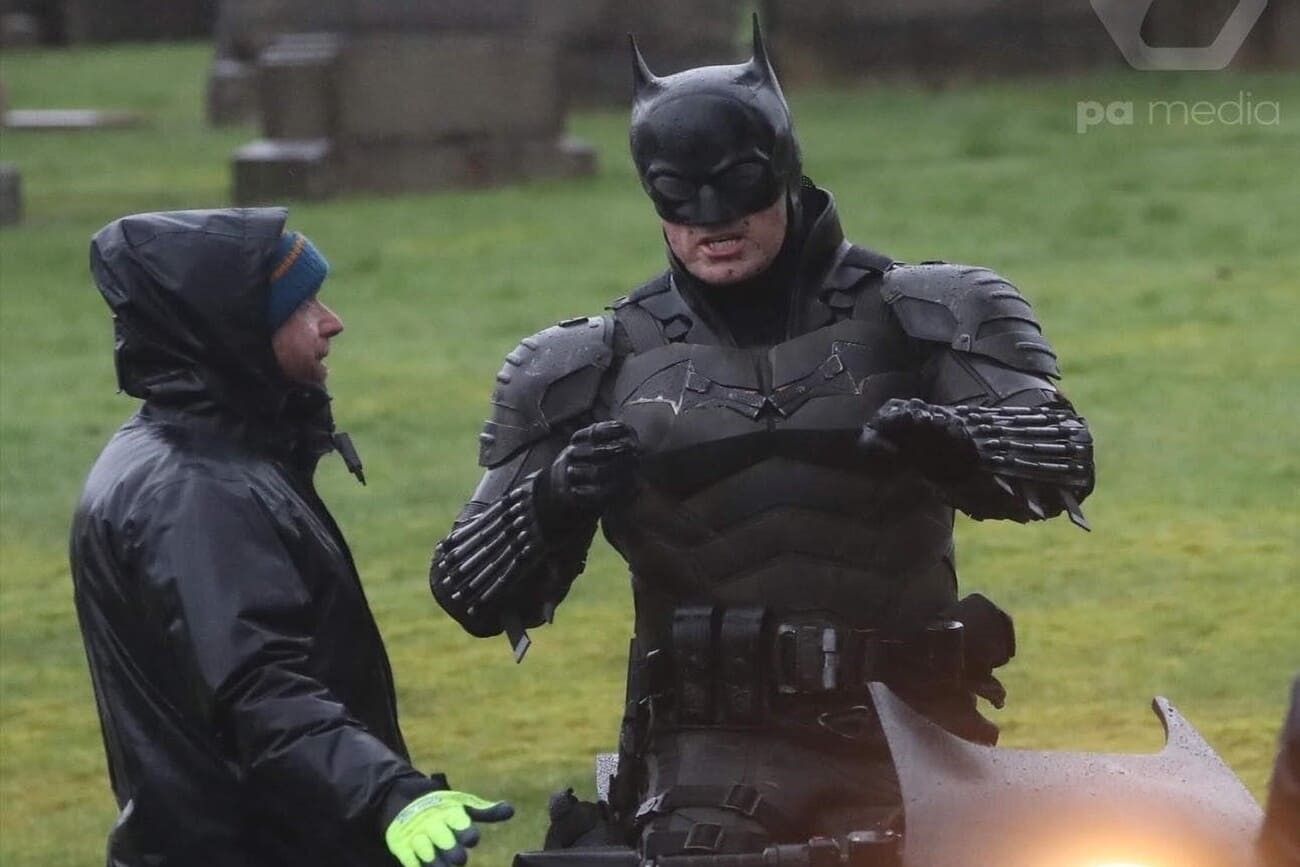 @woolton15/Reddit.com
Dwayne Johnson
There is no denying that The Rock leaves behind an incomparable legacy, but he can be duplicated. Tanaoai Reed, Dwayne's go-to stuntman and his first cousin, is the guy on the right. Normally, a body double can pass as the actor from a distance, but in the case of these two large males, they are also similar up close. Even non-identical twins could have been mistaken for them due to their nearly identical smiles, noses, jaws, and builds.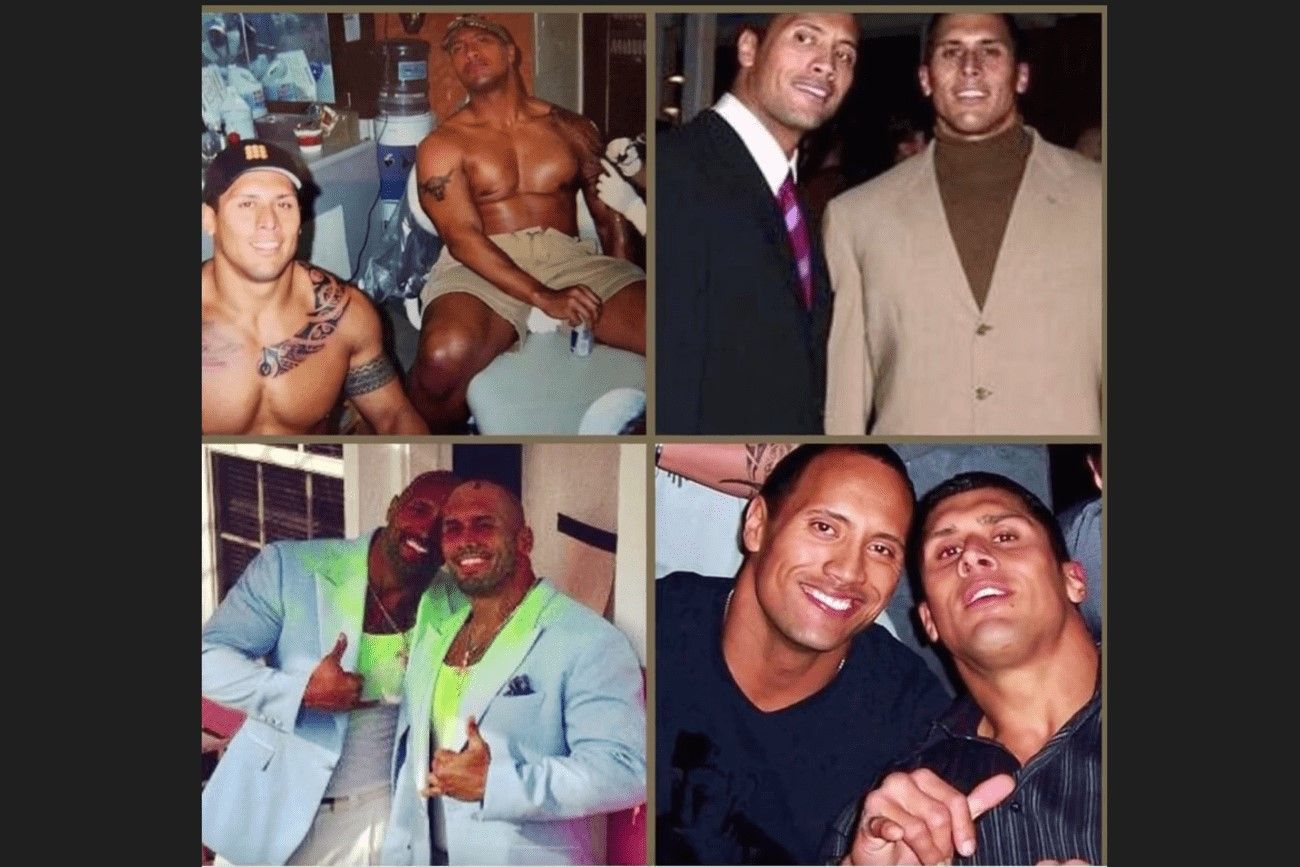 @What Movie Stunt Doubles Really Look Like/Looper/YouTube.com
Hugh Jackman
Hugh Jackman is tremendously ripped in his role as Wolverine, but even with those gleaming abs, he did require some help in order to pull off his own stunts. Richard Bradshaw, his brother-in-law and a trained stuntman, stepped in to help. Bradshaw is skilled in performing motor vehicle stunts, riding wires, and horse-related activities. Bradshaw has acted as a stand-in for Hollywood stars including Pierce Brosnan, Matthew McConaughey, Colin Firth, Ted Danson, Hugh Grant, and more in addition to filling in as his brother-in-law's double in movies like Van Helsing and X-Men: Days of Future Past.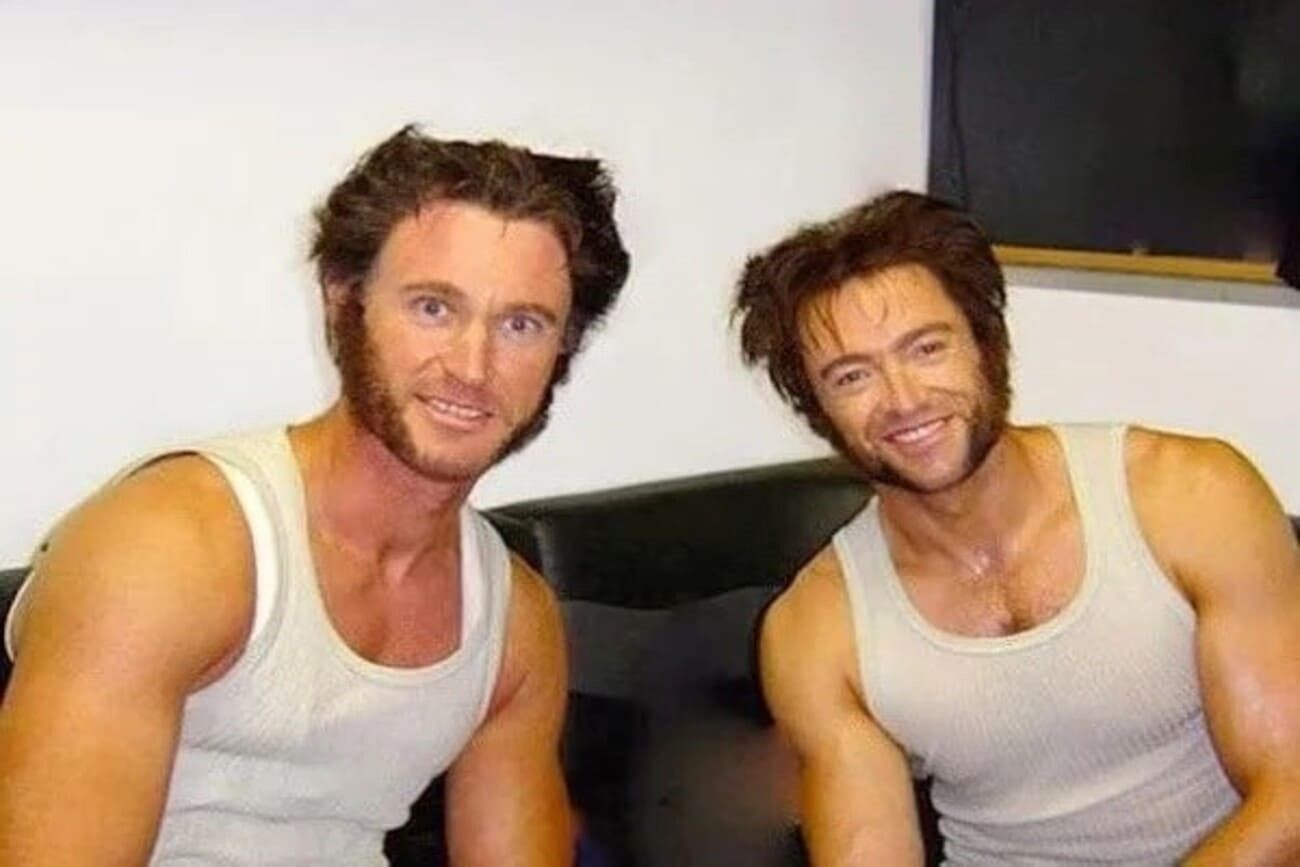 @parishilton2/Reddit.com
Lily Collins
Lily Collins is considerably more than just Phil Collins' daughter from England. Lily has actually established a successful career for herself as a writer, model, and actress. On the set of 2013's The Mortal Instruments: City of Bones, Lily can be seen with her stunt double in the photos that follow. Given that it's an action film, it's not surprising that the stunning actress needed a double for the more difficult tasks.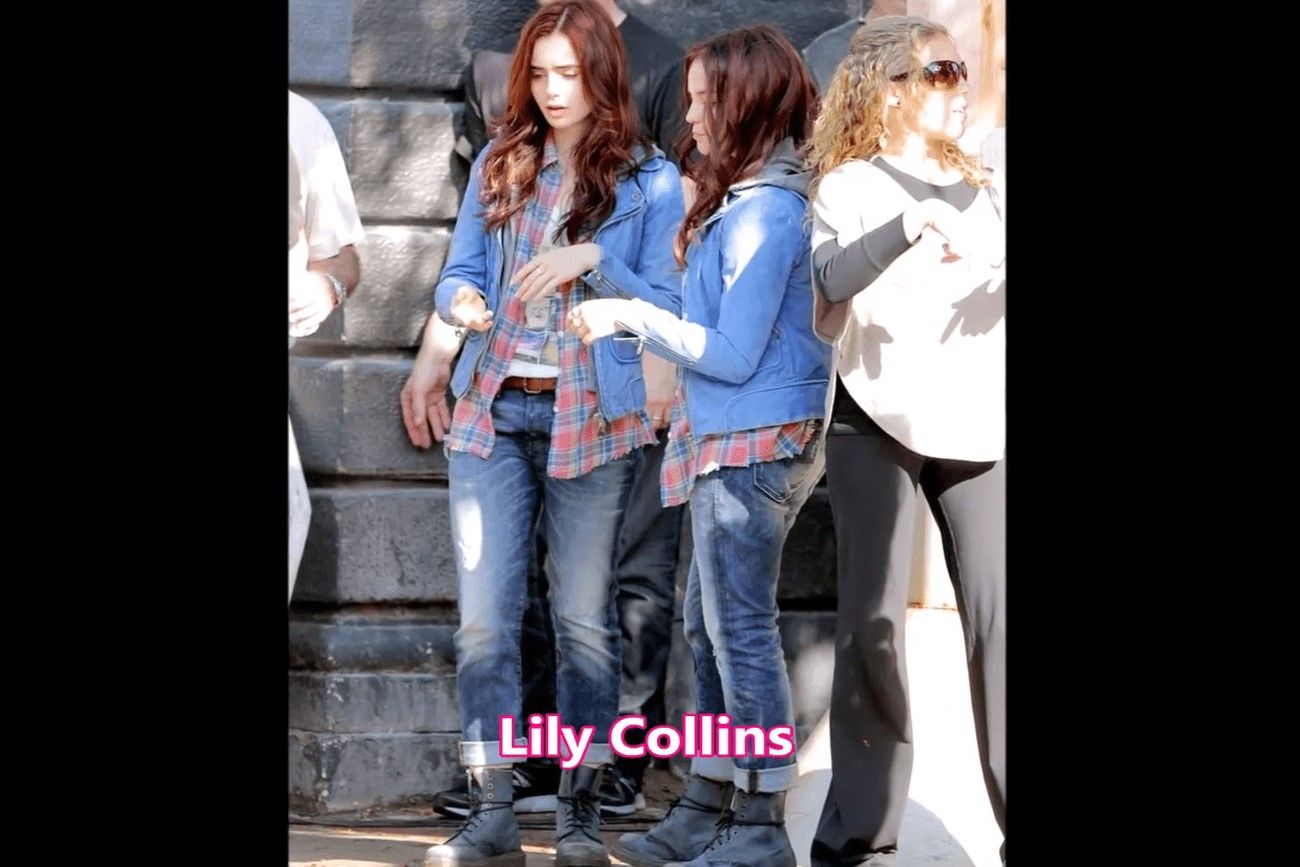 @60 Celebrities With Their Stunt Doubles/allforfunn/YouTube.com
Daniel Craig
Daniel Craig, a British actor, has played James Bond five times since succeeding Pierce Brosnan as the most well-known secret agent in the world: in Casino Royale, Quantum of Solace, Skyfall, Spectre, and No Time to Die. It only makes sense that the directors choose Jean-Charles Rousseau to be Craig's stuntman given the sheer volume of daring and perilous stunts in the James Bond series. In addition, Rousseau is renowned for his contributions to the films Jason Bourne and Mission: Impossible - Fallout.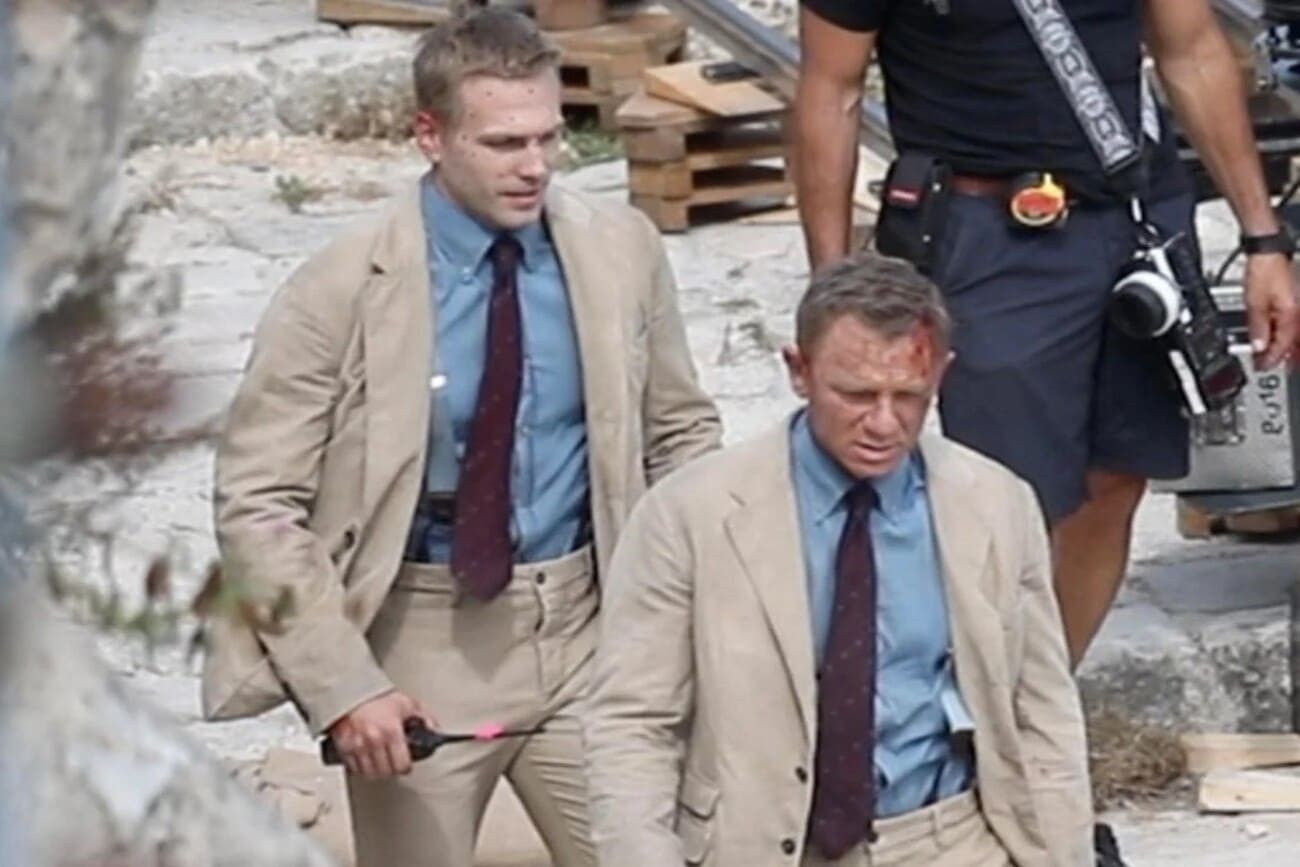 @jakstar4/Reddit.com
Mila Kunis
The Angriest Man in Brooklyn, a 2014 comedy-drama movie starring the late and great Robin Williams and Peter Dinklage, was filmed with Mila Kunis, a well-known actress who many people love, using a body duplicate. Kachina Dechert, a London-born stuntwoman best known for her work on Mission: Impossible - Fallout, American Hustle, and Gotham, was hired by Kunis as a stuntwoman for various water-based scenes since she could easily pass for the actress.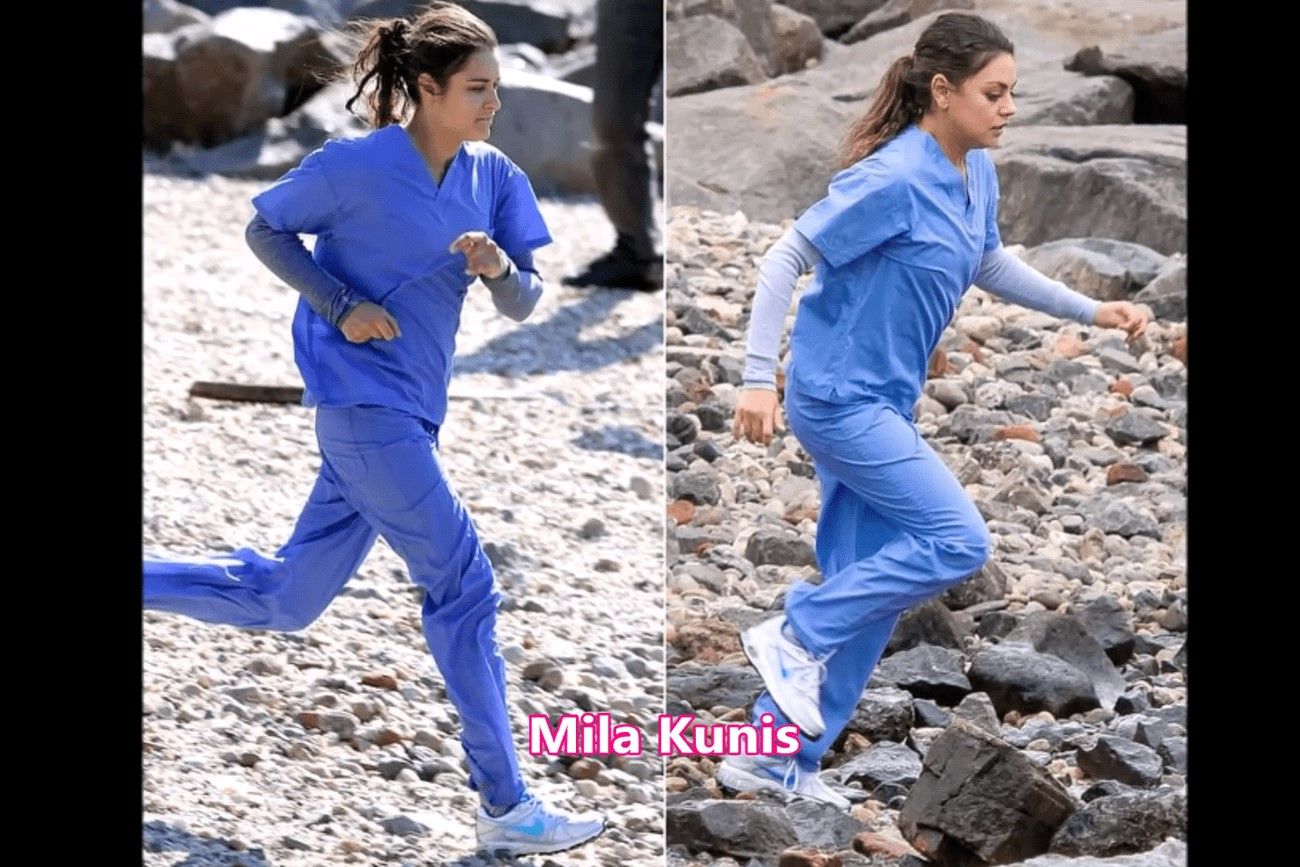 @60 Celebrities With Their Stunt Doubles/allforfunn/YouTube.com
Daniel Radcliffe
You guys didn't think Daniel Radcliffe did all the stunts for the Harry Potter movies on his own, did you? It turns out that Radcliffe's stunt double on every Harry Potter movie was former gymnast David Holmes. Holmes felt like "it was an amazing experience," despite being engaged in an accident on the Deathly Hallows production that left him paralyzed from the waist down. Dan was an incredible delight to work with, and I loved it. I've kept in touch with a lot of the cast and crew members even now since they were like a second family to me.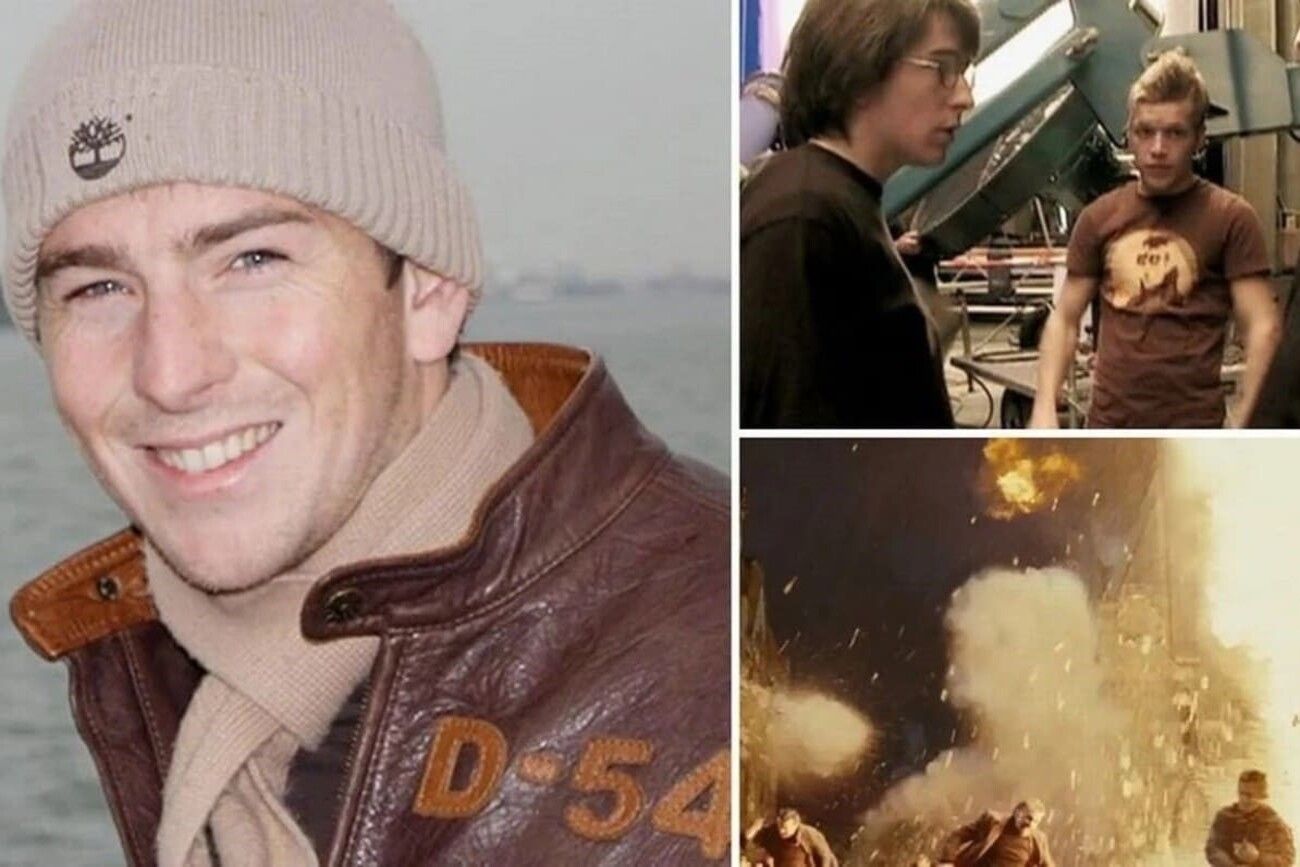 @todayilearned/Reddit.com
Robert De Niro
Meet Rick Avery, a stuntman whose credits include The Defiant Ones and Horrible Bosses. He serves as Robert De Niro's stunt double in the movie Dirty Grandpa. In addition to having years of experience as a stuntman, Avery has also spent a lot of time with De Niro because he has performed stunts for the actor before. He actually served as De Niro's stunt double in a number of movies, such as The Comeback Trail, The War With Grandpa, Joy, The Intern, Grudge Match, and Killing Season.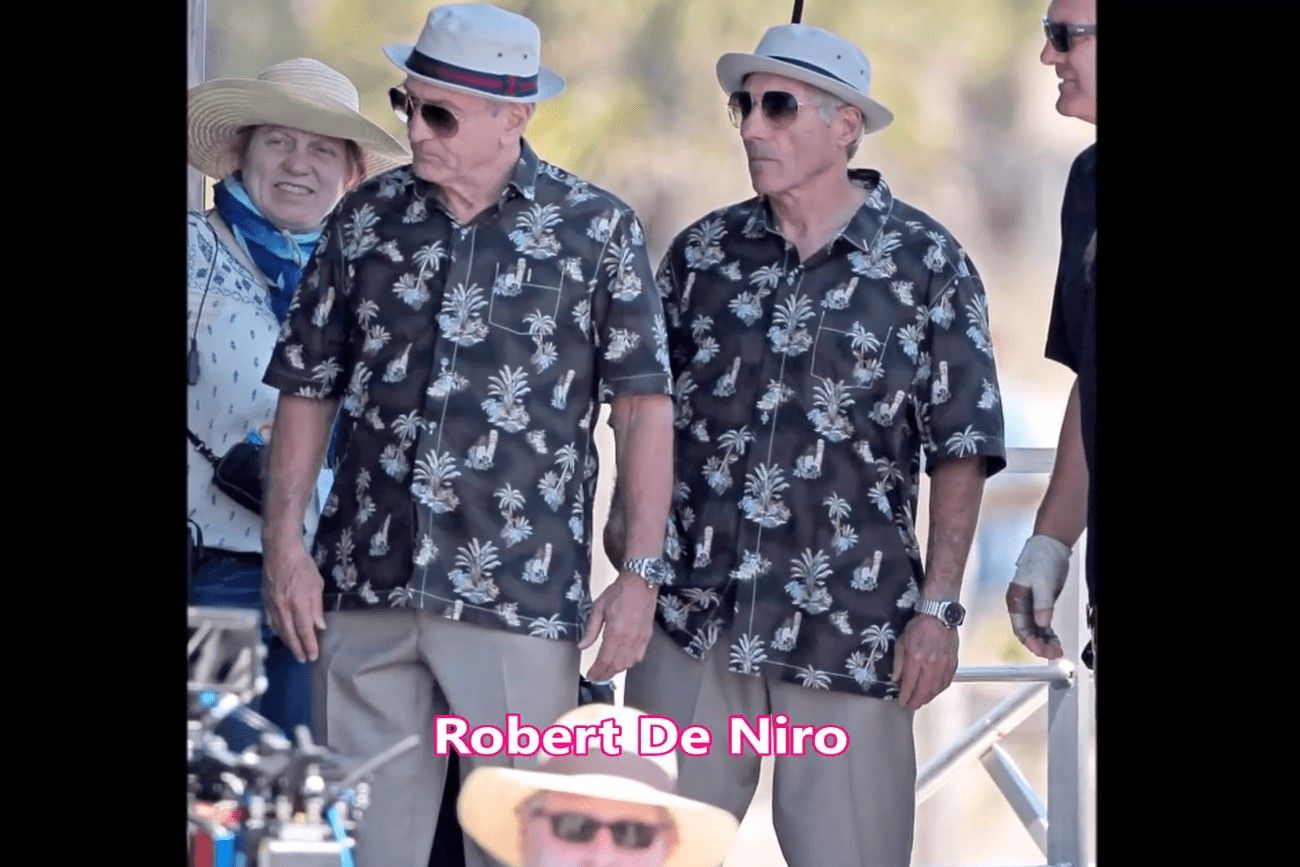 @60 Celebrities With Their Stunt Doubles/Allforfunn/YouTube.com
Ryan Gosling
Ryan Gosling, a Hollywood hottie, did in fact use a stunt double named Brett Praed while filming The Nice Guys. But as it turns out, Gosling felt obligated to perform as many stunts as he could during the film's production after learning that Praed was genuinely healing from an injury he got while filming Brad Pitt's war drama Fury. In any case, we see Gosling and his doppelganger flaunting their matching khaki suits and button-down blue shirts in this picture.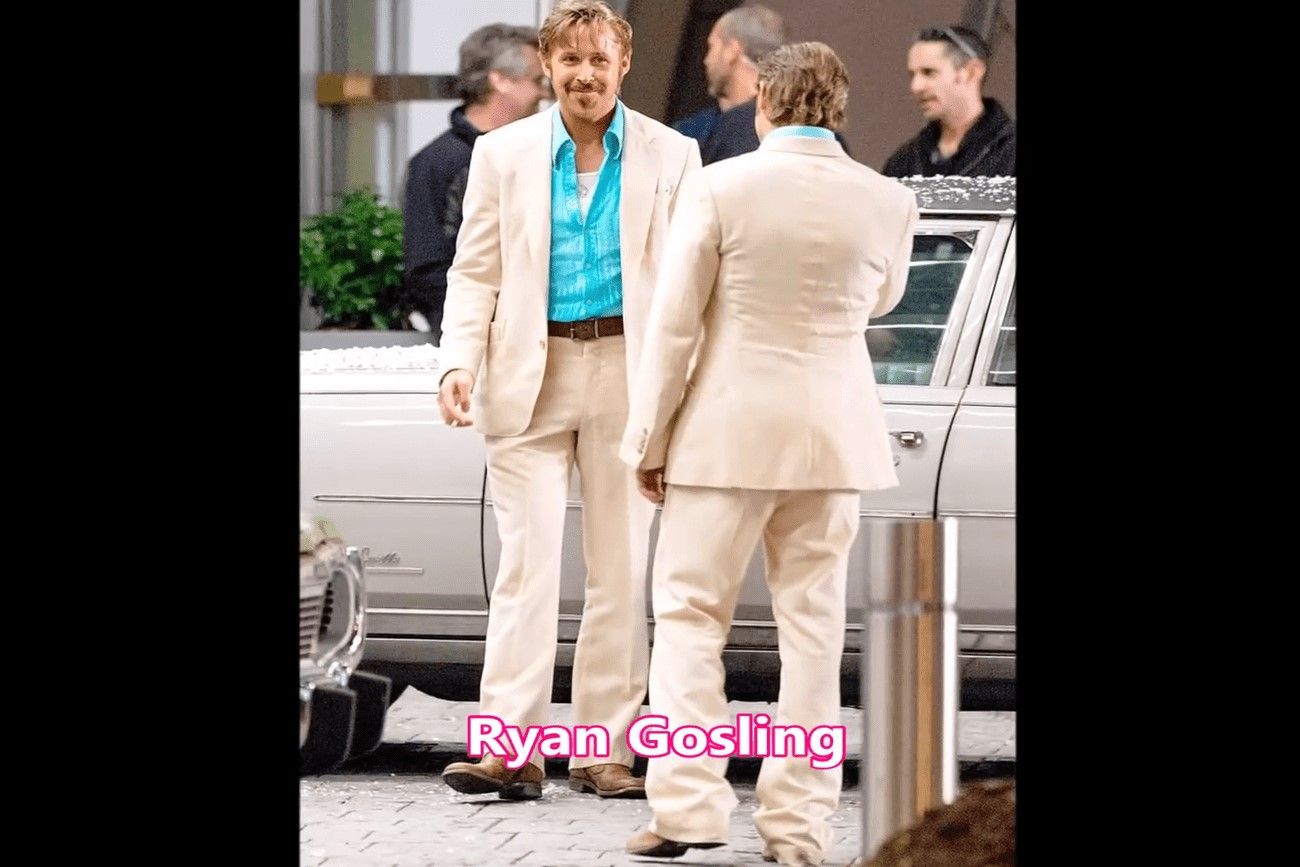 @60 Celebrities With Their Stunt Doubles/Allforfunn/YouTube.com
Lena Dunham
Yes, Lena Dunham, the creator, writer, and star of the HBO comedy Girls, had no problem being naked or vulnerable on camera. However, she wasn't very interested in performing the occasionally slightly scarier stunts that the Girls screenplay required, which is where Dakota Bown stepped in. She served as Dunham's stunt double for the duration of the show. In accordance with the plot, Hannah, played by Dunham, was supposed to fall off the handlebars of her boyfriend's bicycle; Bown pulled off the action. Bown also handled the automobile incident that occurred in a different episode.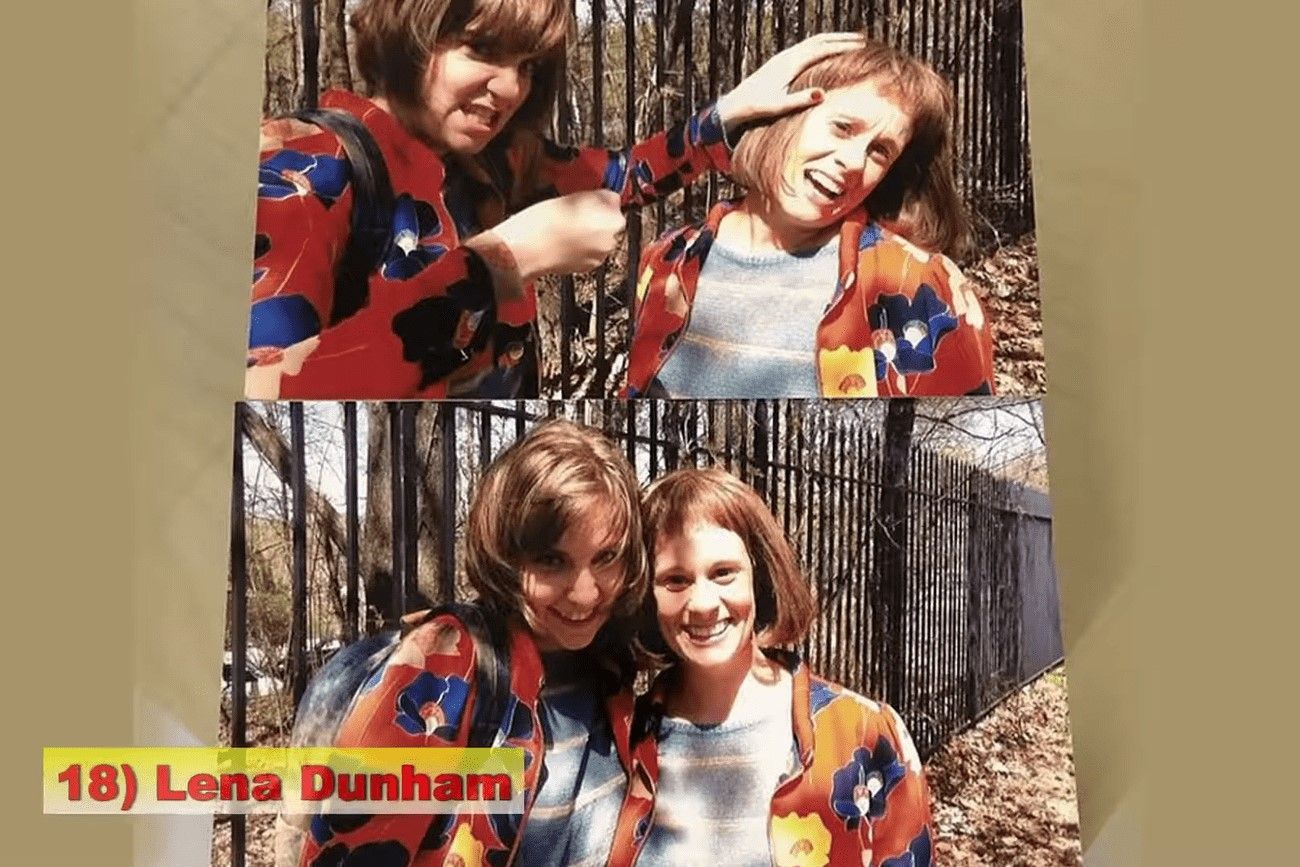 @Famous Actors Just Hanging Out with Their Stunt Doubles/funny clube 777/YouTube.com
Gerard Butler
On the set of the 2011 movie Machine Gun Preacher, an amazing true story based on Sam Childers, an outlaw who transforms only to save orphaned children in the war-torn African nation of Sudan, we see Scottish actor and film producer Gerard Butler with his stunt double. In this image, Butler and his stuntman are getting ready to shoot a motorcycle scenario. And let's be honest, when we first saw this picture, we all had to take a quick second look.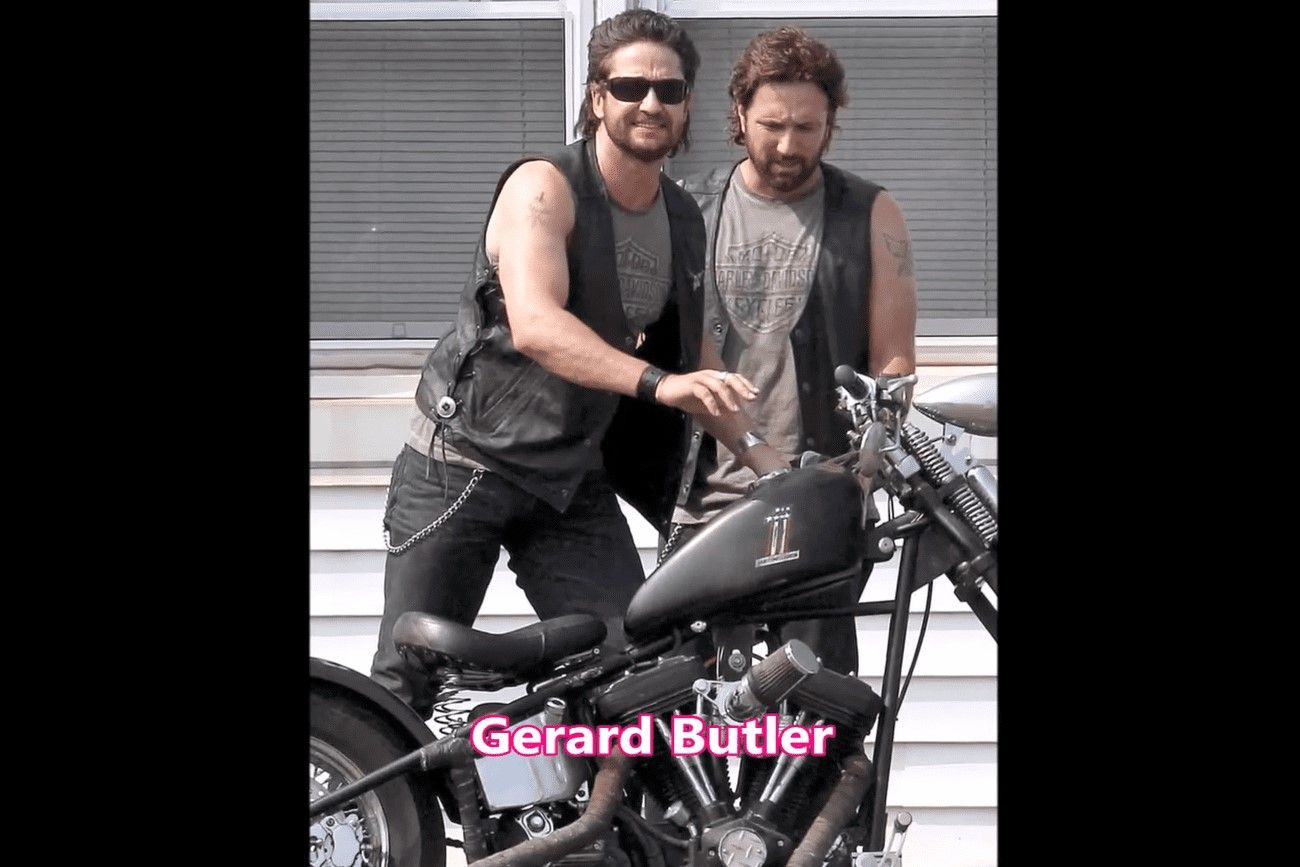 @60 Celebrities With Their Stunt Doubles/allforfunn/YouTube.com
Melissa McCarthy
Melissa McCarthy is undoubtedly a popular in Hollywood. After all, she makes people cry with laughter, and she enjoys trying out her own stunts, so she must be very fearless. McCarthy's stunt double takes over when things start to get dicey though. She has collaborated with McCarthy on many of her films, including Ghostbusters, The Boss, and Identity Thief. Her name is Luci Romberg. Romberg is not just a stuntwoman but also a co-owner of Tempest Freerunning, a parkour lifestyle company with offices in Los Angeles and various training centers.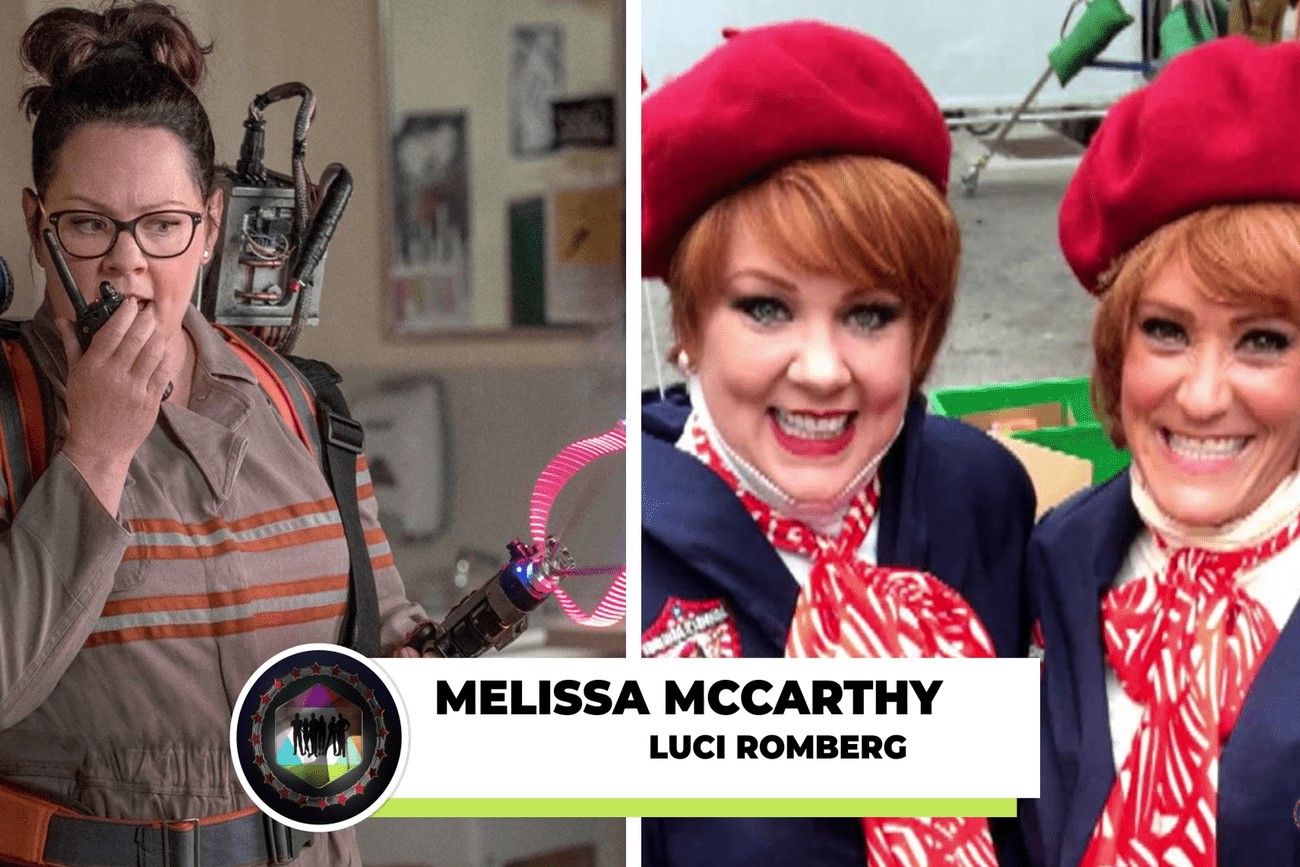 @Celebs and Their Stunt Doubles. Who does stunts in films/Famous Persons/YouTube.com
Colin Firth
Colin Firth plays a secret agent who can fight and throw down with ease in the 2014 action-spy-comedy Kingsman: The Secret Services. Even yet, the British actor did require some help because this movie "is far away from anything Colin has done before," according to Firth's stunt double Rick English, who prepared the actor for months. "Colin told us that he had never played sports and had no physical training, but that he was an amazing actor and could memorize scenes very quickly."
@25 Gorgeous Body Doubles Who Prove Your Whole Life Was A Lie/Screen Rant/YouTube.com
January Jones
American model and actress January Jones is best known for playing Betty Draper in the popular AMC series Mad Men. Of course, Jones has also worked in film quite a bit. In connection with that, here is a picture of Jones from September 2010 on the X-Men: First Class set in Buckinghamshire, England. What about the woman who is wearing the same cap and knee-high boots as Jones does? Belinda McGinley, Jones' stunt double, is who you see there. In addition to her work on Skyfall, Everest, and Kingsman: The Secret Service, McGinley is a well-known stuntwoman.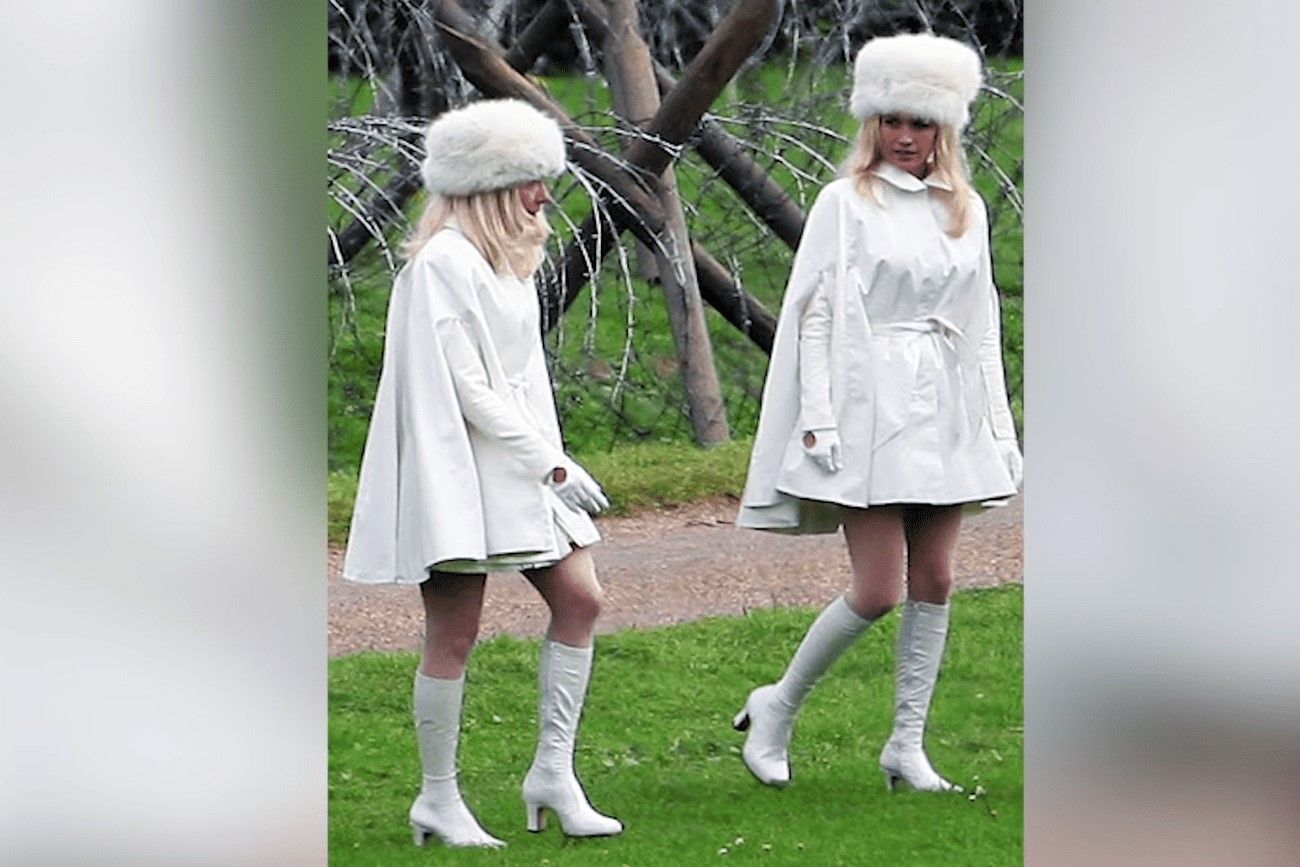 @Astounding Actors With Their Stunt Doubles/Facts Verse/YouTube.com
Ryan Reynolds
Let's face it, only the handsome Ryan Reynolds can portray the role of Deadpool to perfection. Reynolds also admitted that "I've had some bad injuries doing stunts," despite the fact that he used to perform a lot of his own stunts for these kinds of roles. My neck's vertebrae were broken in a few places. It was a poor circumstance... As a result, I now travel with four different guys, two of whom go by the names of Alex Kyshkovych and Will Erichson.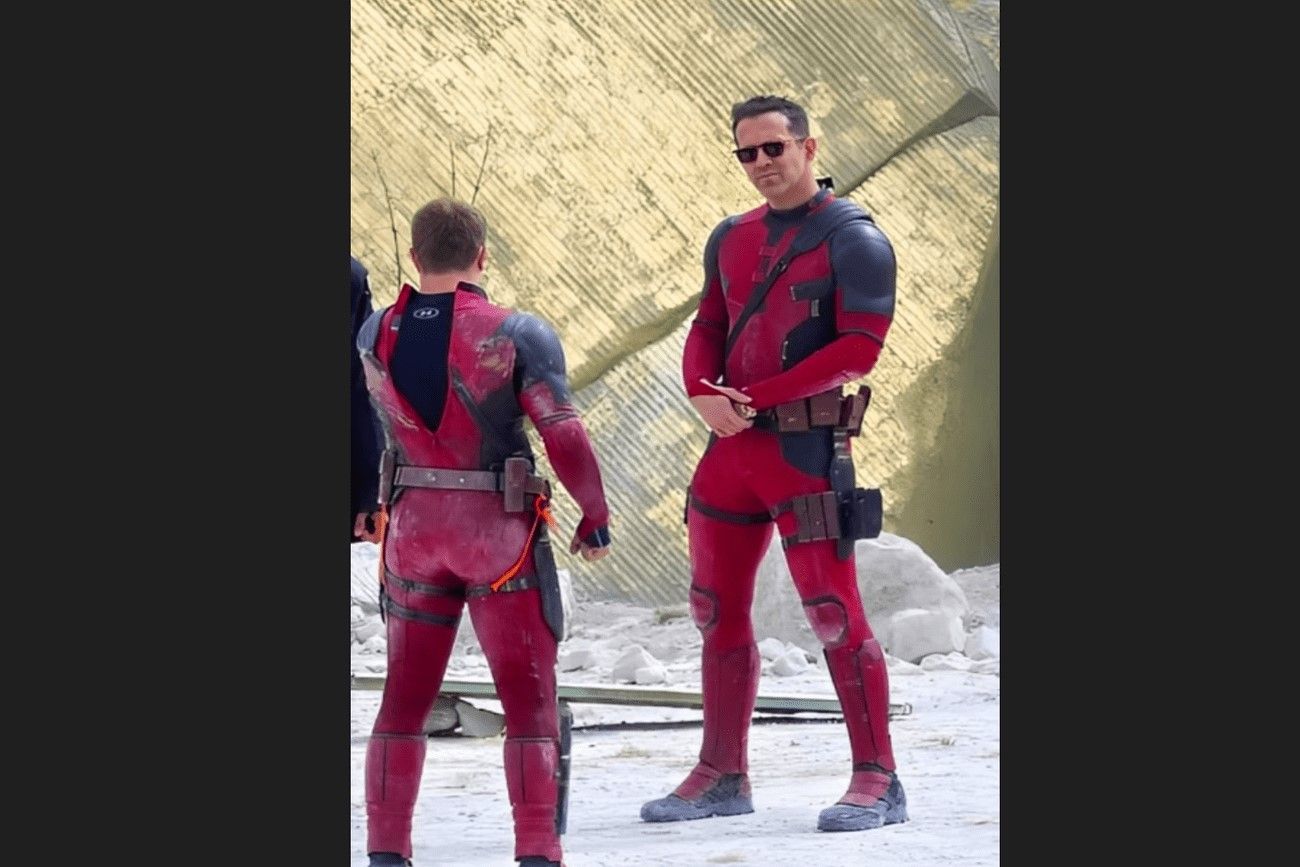 @Ryan Reynolds & Hugh Jackman's Stunt Doubles Unite as Wolverine Returns For Brutal Deadpool/The Hollywood Pipeline/YouTube.com
Rupert Grint
Without mentioning Rubert Grint, we can't talk about Daniel Radcliffe and Emma Watson, can we? Grint experienced a significant growth spurt following the filming of Harry Potter and the Chamber of Secrets, necessitating the use of a stunt double whose height could keep up. By the time Prisoner of Azkaban production got underway, Anthony Knight had been selected to replace Grint as his new stunt double. Fortunately, there is only an inch between the two men's heights, which makes the process much easier for the directors.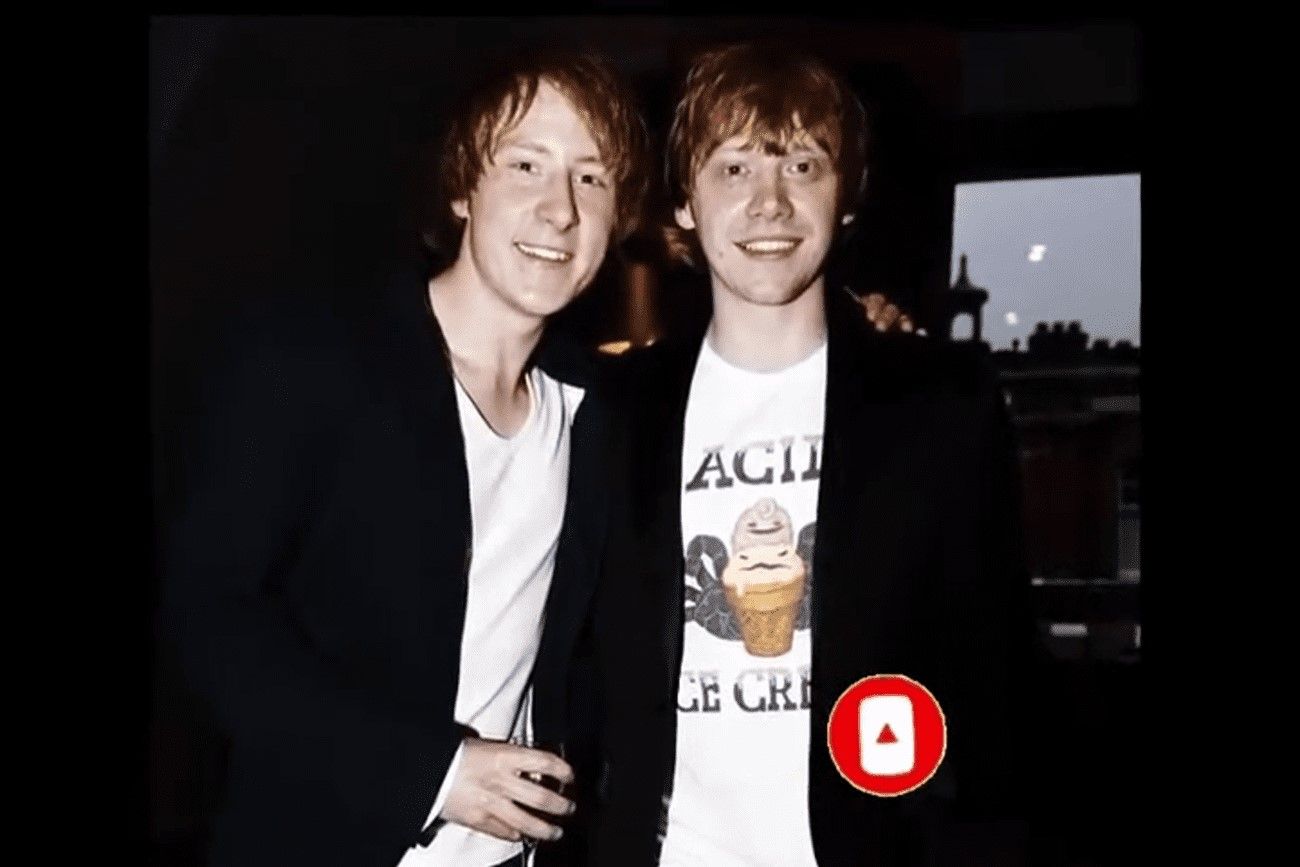 @30 ACTORS WITH THEIR STUNT DOUBLES/INFORMASI MASA KINI/YouTube.com
Lena Headly
Cersei's "walk of atonement" may have misled you since Rebecca Van Cleave, a stuntwoman, was the naked woman seen wandering the streets of King's Landing. "It was one of the scariest, most wonderful, most gratifying experiences I could have imagined," Cleave said after the sequence was shot, Rebecca says. It was incredible; I never in a million years would have imagined being in Dubrovnik with hundreds of extras and crew members throwing food at me.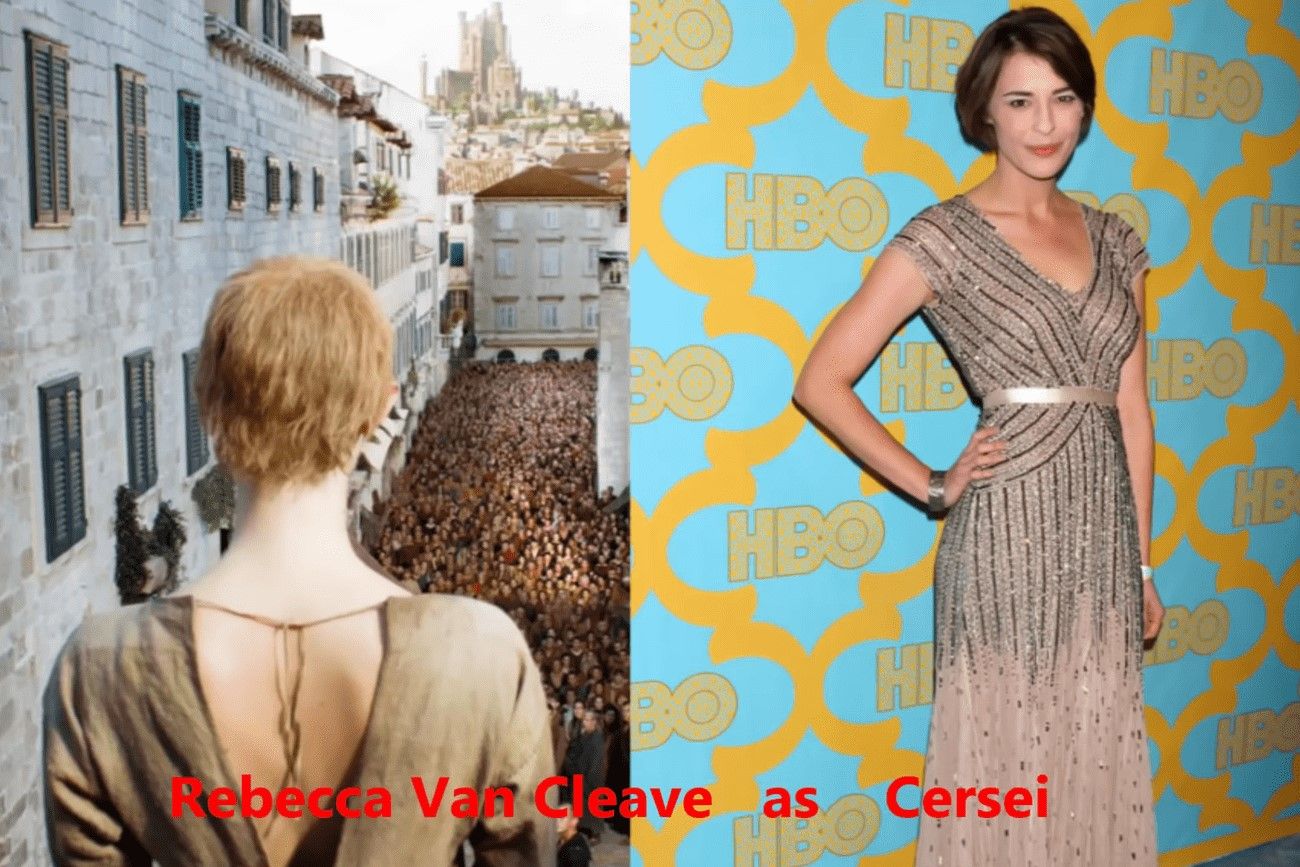 @GOT body doubles - it wasn't Lena Hedley doing Cersei's Walk of Shame/Nuviqe/YouTube.com
Uma Thurman
Zoe Bell, a New Zealander by birth, acted as Uma Thurman's stunt double in Kill Bill volumes one and two. Bell was requested to play a stuntman in the film Death Proof because the director was so impressed with her previous work. In an interview, Bell stated, "I can completely feel proud of that. I've literally kicked so many men's asses. But as I get older, I'm realizing that, ironically, my vulnerability may actually be a source of power.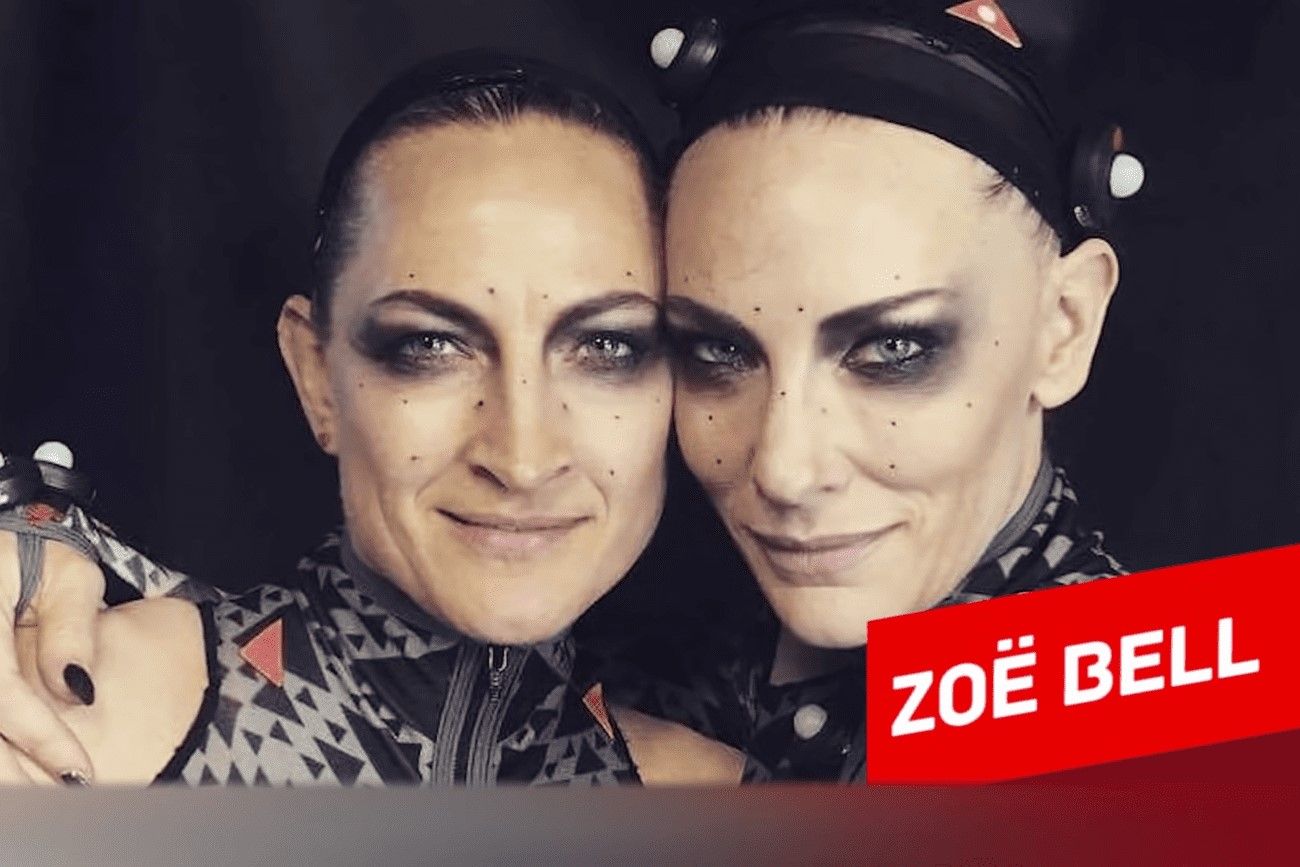 @10 Marvel Actors With Their Stunt Doubles/#Mind Warehouse/YouTube.com
Brad Pitt
Brad's stunt double, Phil Ball, didn't share that sentiment despite the fact that millions would pay to catch even a glance of the seductive Pitt. He even said he was getting bored at work. As a body double for the film World War Z, Phil found the experience to be "strange and boring." Speaking of unusual, Phil tweeted while filming, "Just when I thought my day job could not get any more bizarre, I'm made to shave my hands," which led us to conclude that he is strangely devoted to his arm hair.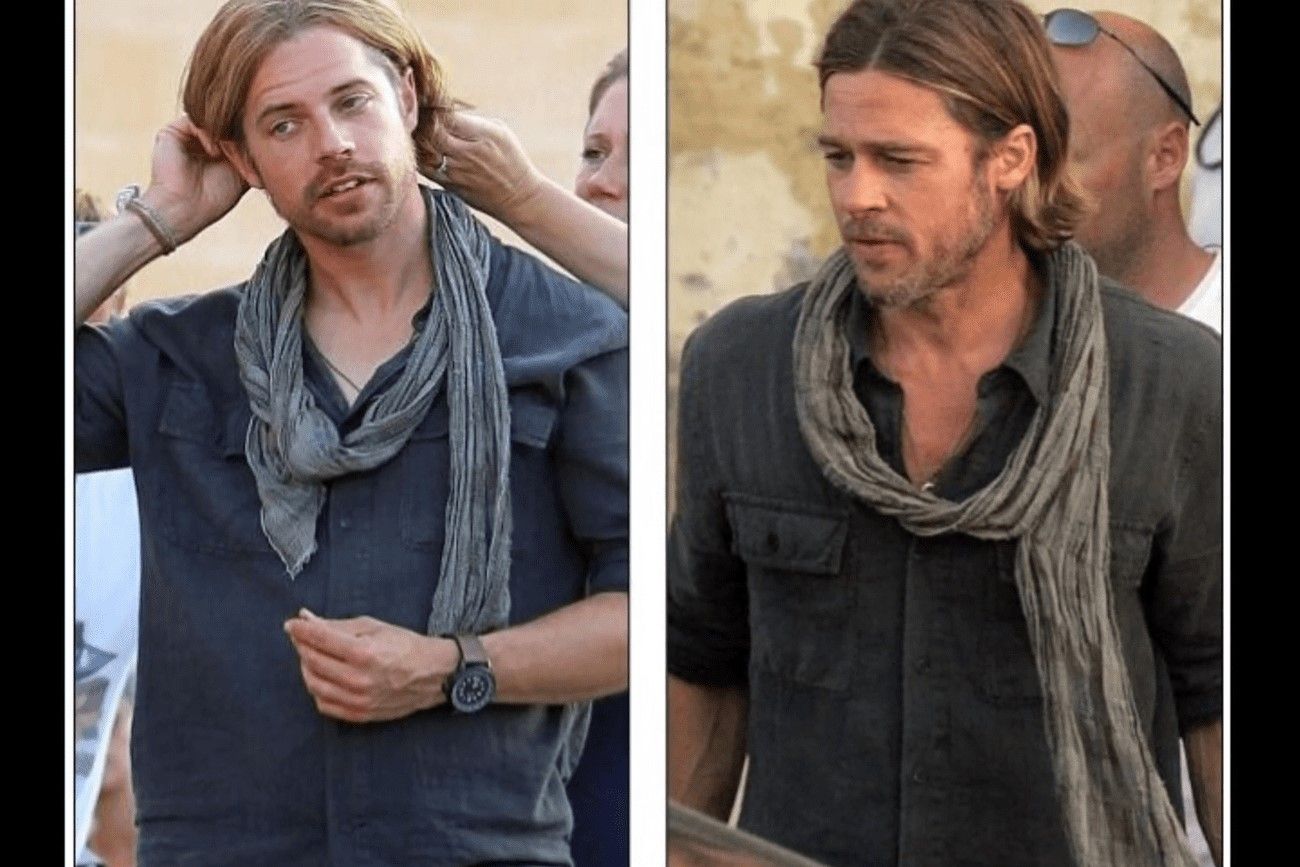 @Celebrities With Their Stunt Doubles/COUNT TO SEVEN/YouTube.com