They spat on stereotypes: famous couples who do not look like traditional couples at all
21 Jul 2023
Nowadays, more and more couples are beginning to disregard tradition and adopt a more modern approach to their relationship. For example, many people have neglected such a stereotype as loving their peers, which is why we so often see celebrity couples with a large age difference. Or we see couples who shock everyone around with their extravagance. We recall the star couples who were never overlooked by photographers and ordinary people due to their appearance, age difference and strange relationship.
Simon Cowell and Lauren Silverman
In 2004, Lauren Silverman and Simon Cowell first met. Despite the fact that Silverman was already married to another man, Cowell apparently began seeing her in 2009. They were compelled to go public after Lauren fell pregnant in 2013, which resulted in a very contentious divorce. Despite having an unusual beginning to their relationship, the family is still going strong today.
The America's Got Talent judge proposed to his longtime girlfriend Lauren Silverman in December 2021, and the two are currently planning their wedding.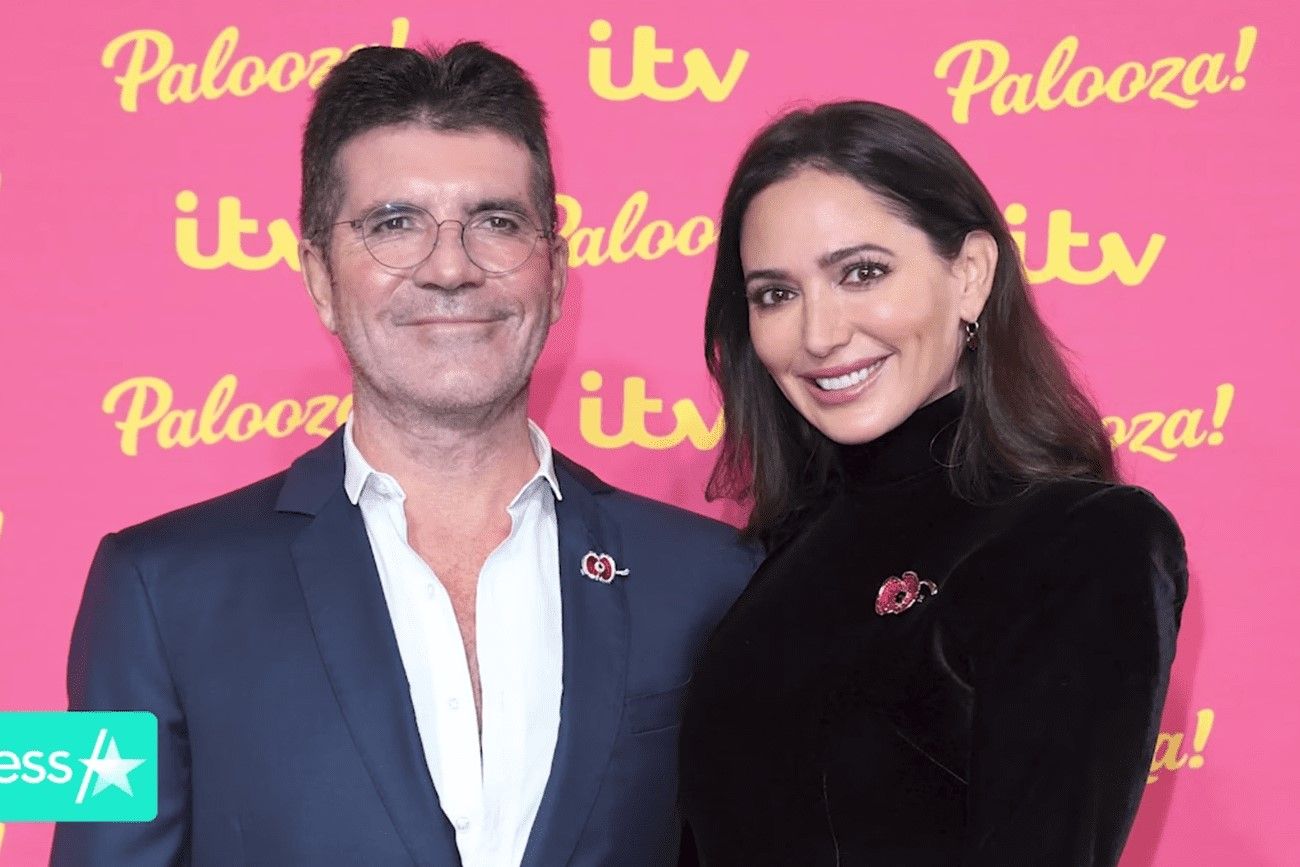 @Simon Cowell & Lauren Silverman Engaged (Reports)/ Access Hollywood/YouTube.com
Nicolas Sarkozy and Carla Bruni
Nicolas Sarkozy was elected president for the first time in 2007 and in office through 2012. Although he had already been married twice, he found love for the third time when he met Carla Bruni, a former model and musician.
It happened in the fall of 2007, shortly after his divorce. In January 2008, Sarkozy confirmed the fact of their affair at a press conference and hinted that he was going to marry Karla. On February 2, 2008, the wedding of Bruni and Sarkozy took place in the Elysee Palace.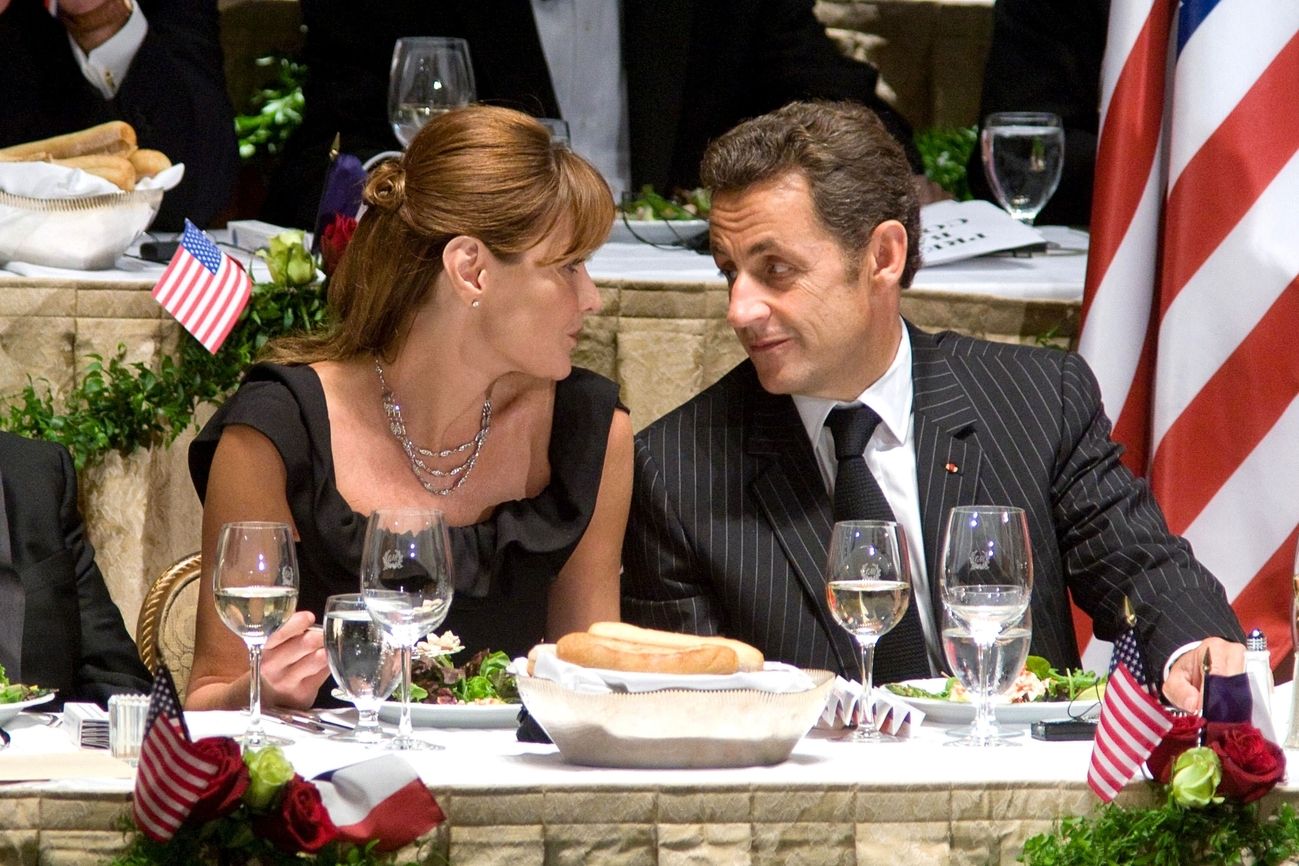 Eddie Murphy and Paige Butcher
For the first time, Eddie Murphy and Australian model Paige Butcher appeared in public together in 2012.
Despite being on and off, Murphy and Butcher have two children together, one born in 2016 and the other in 2018. The couple's 19-year age difference doesn't seem to matter much to them.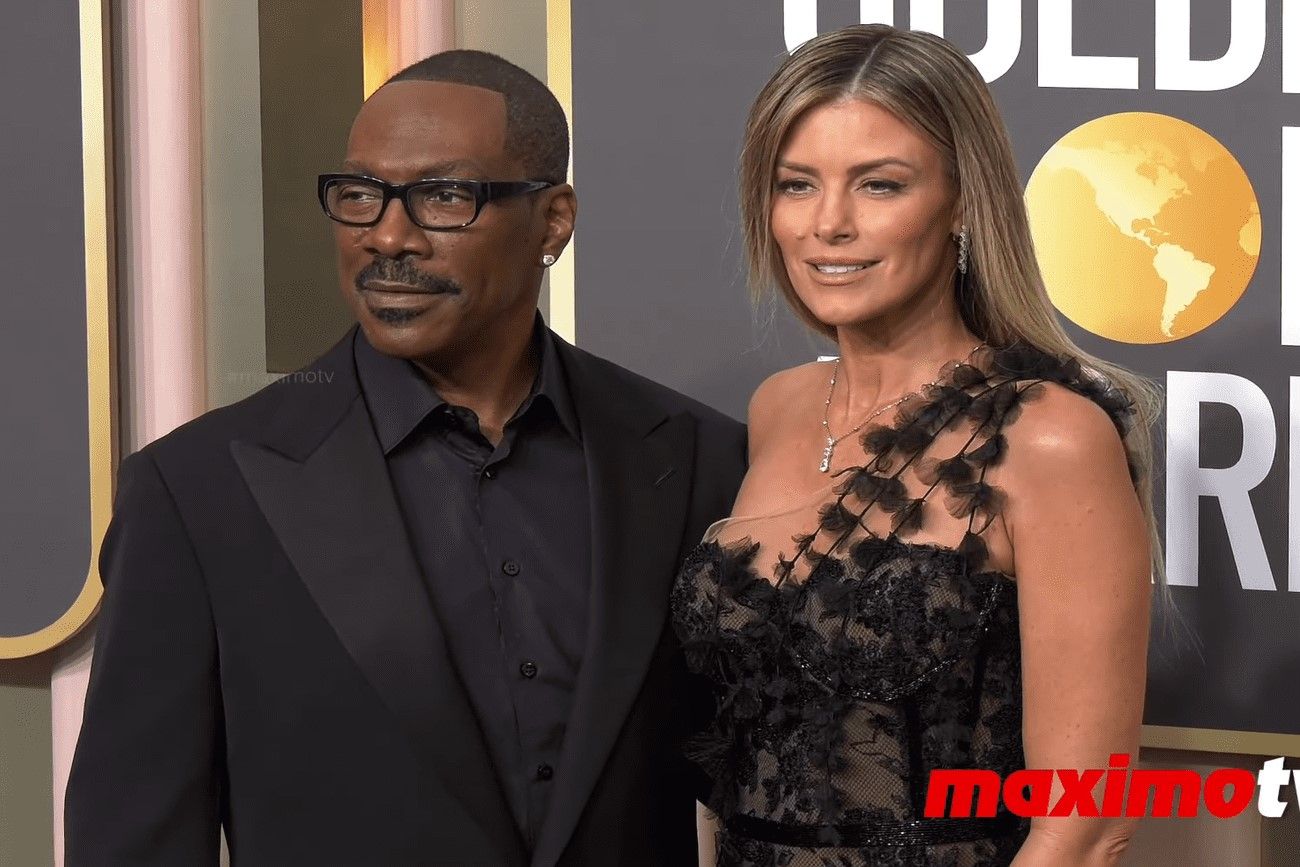 @Eddie Murphy and Paige Butcher 2023 Golden Globes Arrivals/MaximoTV/YouTube.com
Billy Joel and Alexis Roderick
Although Billy Joel is frequently credited with writing the songs about romance and relationships, the singer has actually been through three divorces. However, since meeting and weding his fourth wife, Alexis Roderick, in a secret ceremony in 2015, things have improved for the Piano Man singer.
Joel's wife is 33 years younger than he is, but they have never let that stop them from being in love.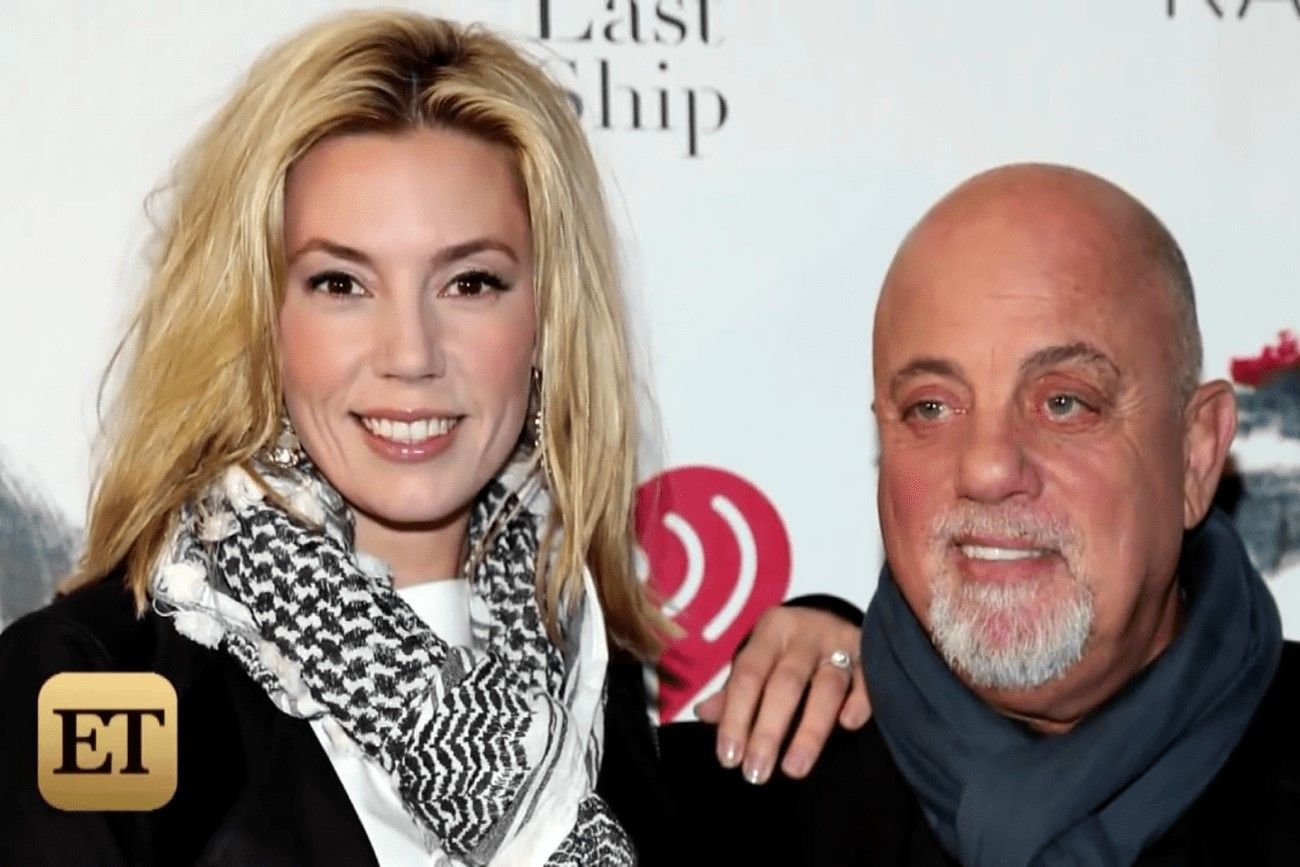 @Billy Joel and Alexis Roderick Are Expecting Their First Child Together/Entertainment Tonight/YouTube.com
Steven Tyler and Aimee Preston
Aerosmith's Steven Tyler, who is also the band's lead singer, likely didn't want to miss anything with Aimee Preston, his former personal assistant who eventually became his longtime companion. The two went out together for the first time in 2014, and two years later they moved in together in Nashville.
Preston and Tyler's nearly 40-year age difference has caused a lot of criticism for the couple. They didn't let this, though, and have been dating for the past seven years. According to rumors, Preston is good friends with Tyler's young children.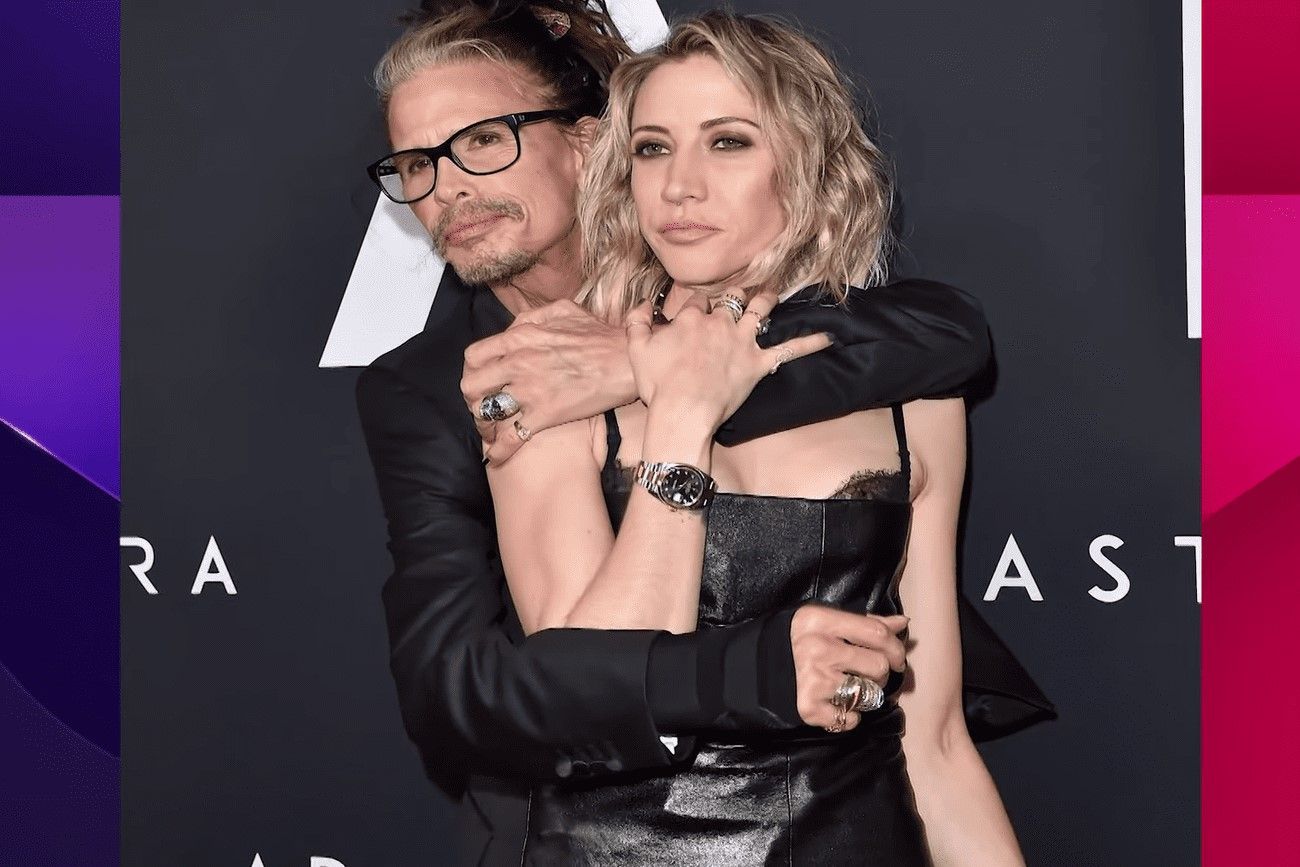 @Steven Tyler, 71, Shares Sweet Smooch With Girlfriend Aimee Preston, 32, On Red Carpet/ Access Hollywood/YouTube.com
Goldie Hawn and Kurt Russell
Sometimes, showing your love for someone doesn't require you to go down the aisle. Kurt Russell and Goldie Hawn didn't feel the need to exchange vows since they never felt compelled to. They share a mixed family of four children from prior marriages and have been married for almost 40 years.
Russell and Hawn originally crossed paths in 1966, but they didn't start dating until 1983, when Swing Shift was being filmed. They just demonstrate that a happy and healthy relationship can exist without a wedding band!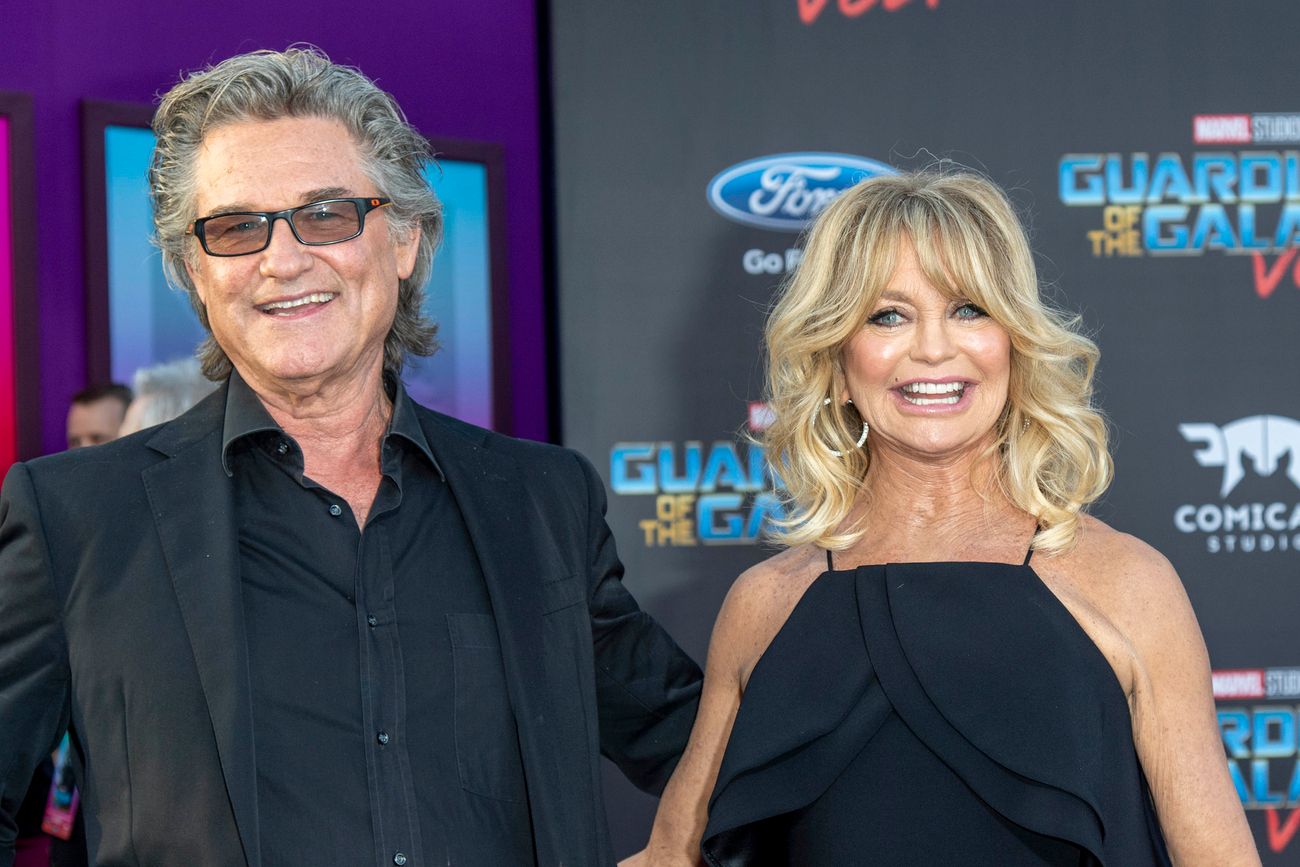 Enrique Iglesias and Anna Kournikova
It's unusual for a celebrity couple to keep their relationship so private. Enrique and former professional tennis player Anna Kournikova first met on the shoot of Iglesias' song video Escape, but they've managed to keep their relationship and family life private ever since.
Nobody really knows what happened to the couple between 2006 and 2012, despite Iglesias' fondness for making fun of their 20-year romance and jokes about "divorcing" Kournikova. On their Instagram pages, they have posted pictures of their three kids, but not their wedding.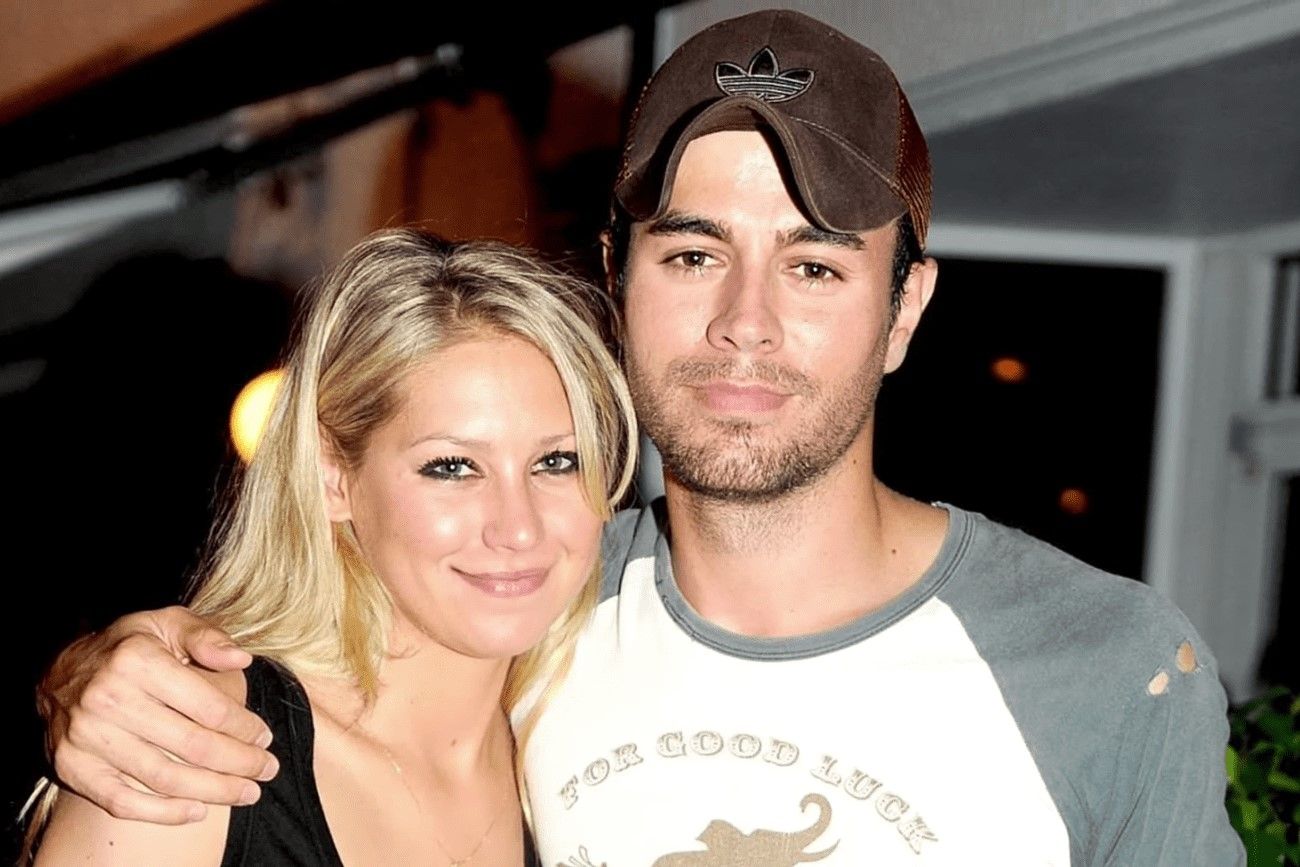 @There's No Other Way Out: A Happy Iglesias Breaks Up With Anna Kournikova/ Craze/YouTube.com
Prince Harry and Meghan Markle
This duo has unmistakably demonstrated that they don't give a damn what the general public thinks and will do whatever makes them happy. Meghan Markle and Prince Harry were matched up on a blind date in 2016, and by the following year, they were engaged!
However, the pair decided to take a hiatus from royal duties in 2019 following a barrage of criticism and trollish comments from tabloids and online commentators. The pair declared their plan to break away from the royal family by 2020 so they could concentrate on their own expanding family.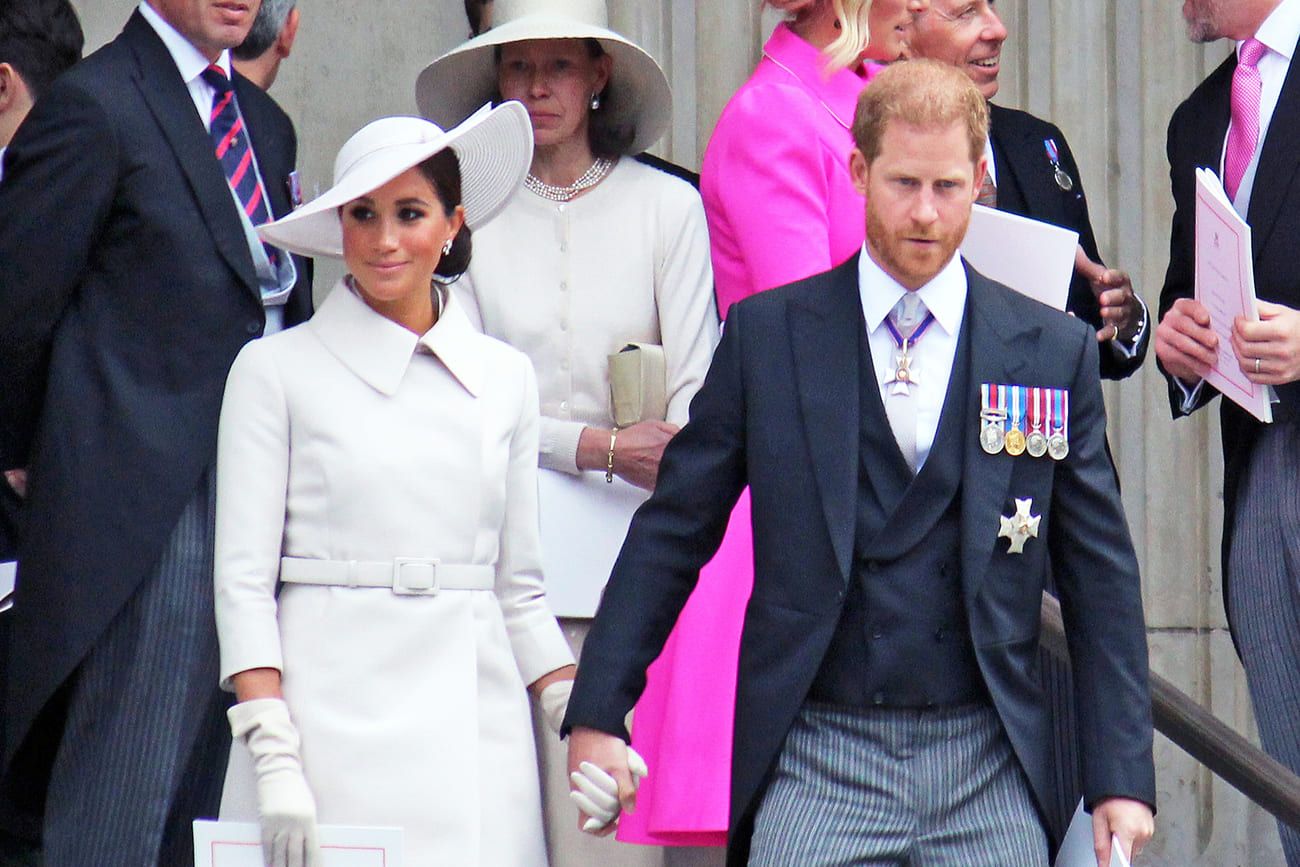 David Tennant and Georgia Moffett
This couple's unlikely and coincidence-filled introduction is extremely strange. Peter Davison, Moffett's father, portrayed the fifth Doctor incarnation in the television series Doctor Who. The tenth Doctor incarnation was played by her husband, David Tennant! In 2008, Moffett was cast in a guest-starring role on the program, where she first met Tennant.
However, if you think about it, Moffett's on-screen persona was The Doctor's Daughter, which is a little bit Freudian in nature. The couple's 14-year age difference hasn't prevented them from having five lovely children, though.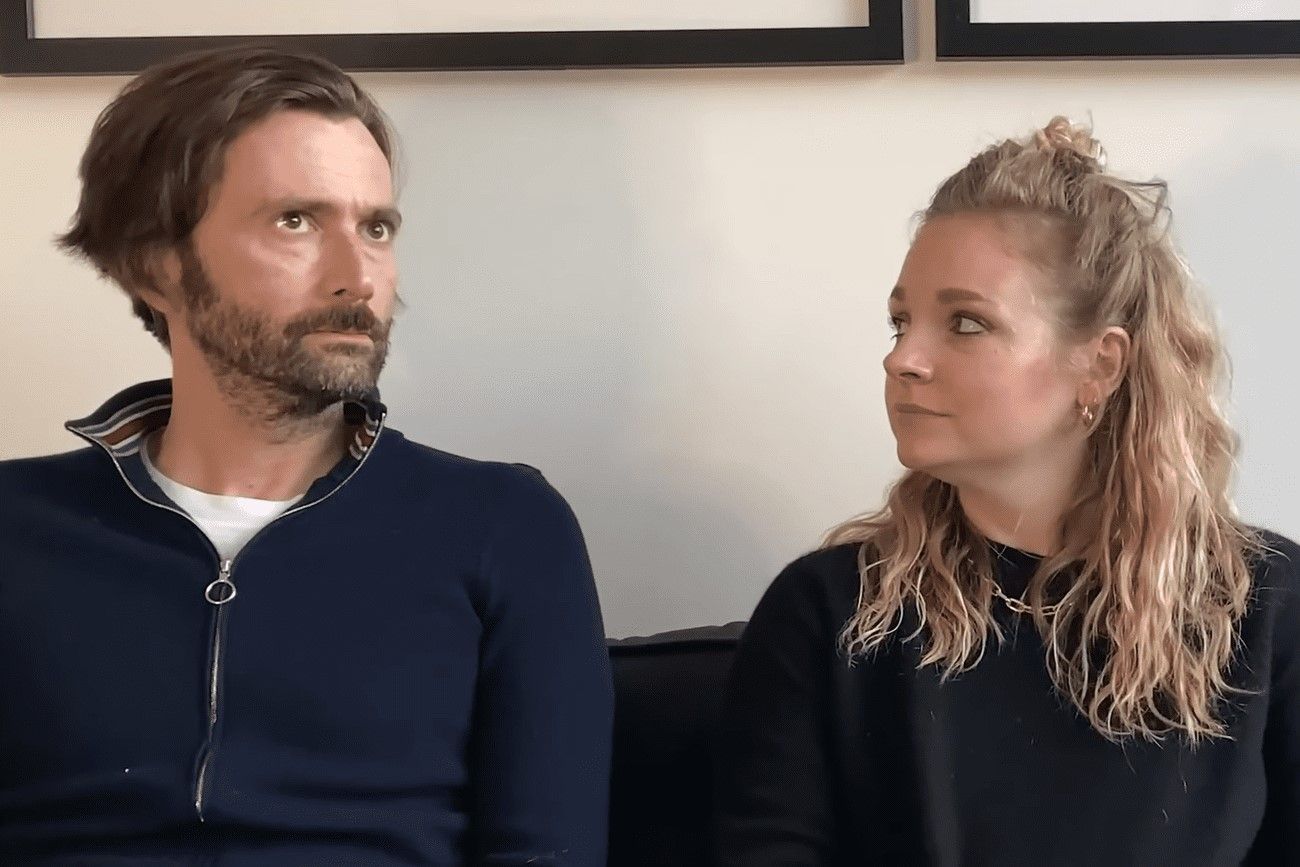 @David & Georgia Tennant on Filming Staged | Silver Linings/DWhoUnreleased/YouTube.com
Pharrell and Helen Lasichanh
Naturally, the larger-than-life hats that Pharrell wears practically everywhere are his go-to accessories. He might only be doing it to close the two-inch gap between him and his wife, though. Helen Lasichanh, his wife, is 5'11" while Pharrell is 5'9".
Around 2007, the two started dating, and in 2008, they gave birth to their first child together. As the couple got married in 2013, their shorter height never seemed to affect how they felt about one another. After delivering triplets in early 2017, this famous couple has kept a low profile.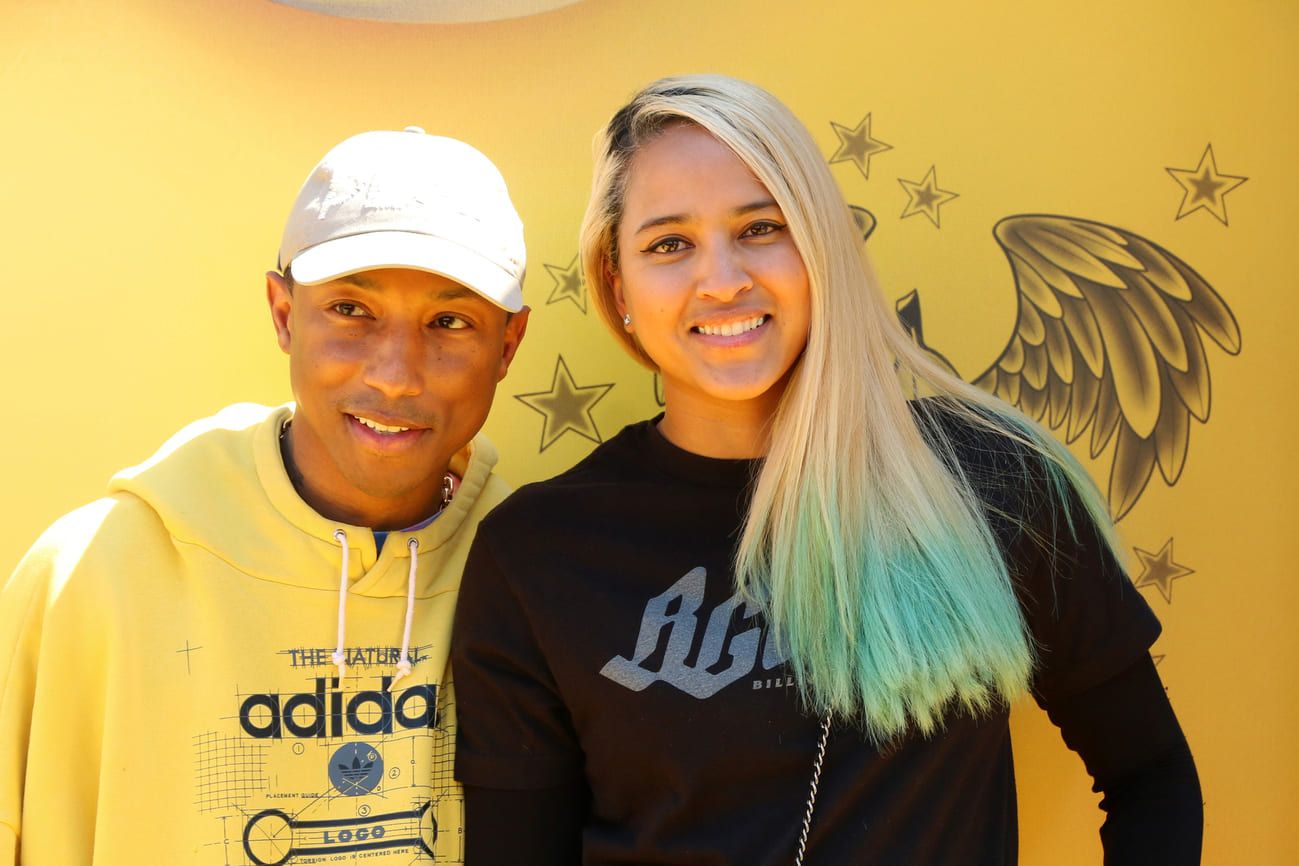 Gwendoline Christie and Giles Deacon
The fact that Gwendoline Christie, who plays Brienne of Tarth on Game of Thrones, is exactly as cool in real life will please fans of the series. She has a strong sense of style and is a vocal feminist and humanitarian. It's possible that she's dating British fashion designer Giles Deacon for this, though.
The actress and the designer, who made Pippa Middleton's wedding gown, have been dating since 2013. Despite their obvious height disparity, Deacon refers to Christie as his "muse" and makes use of it.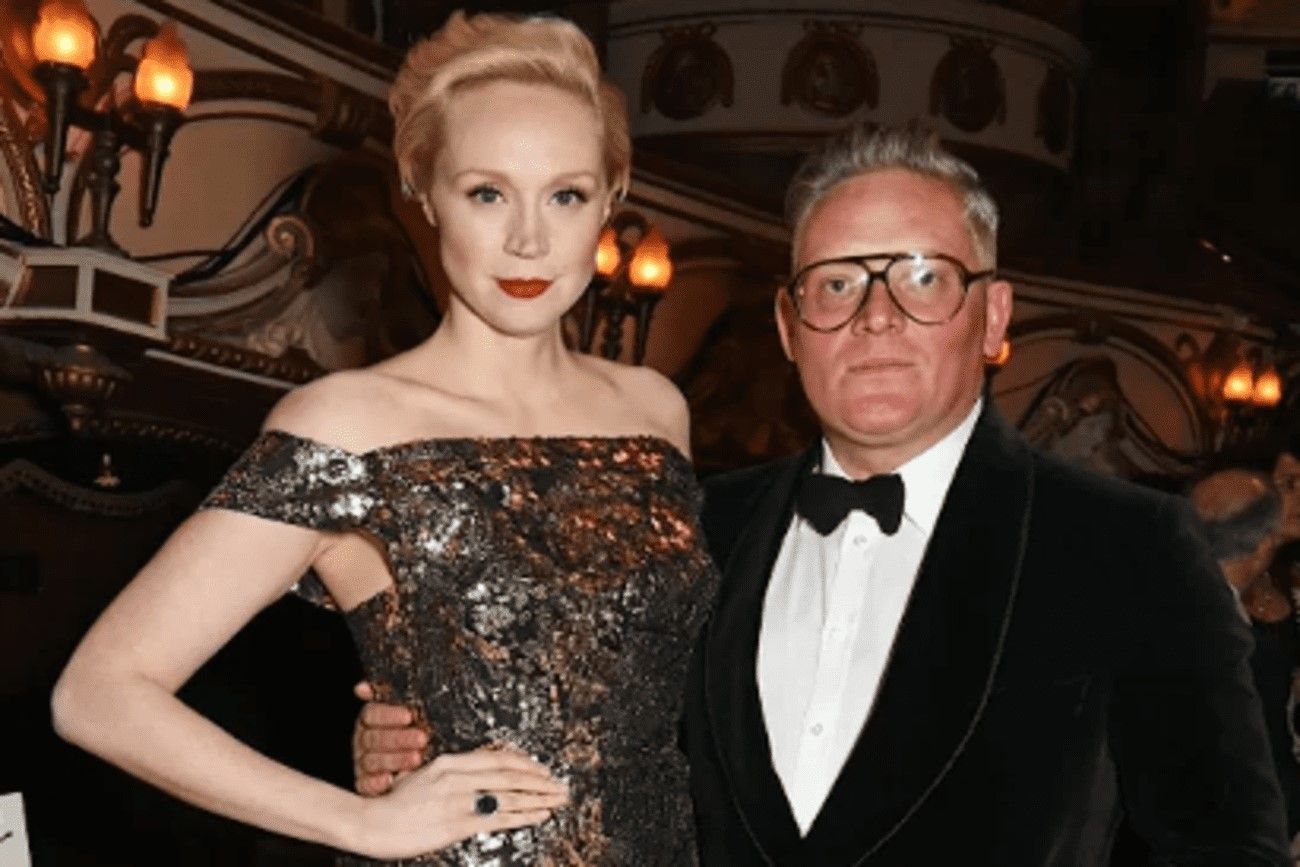 @Gwendoline Christie Boyfriend, Siblings, Parents (Family Members)/ The Skeleton/YouTube.com
George and Amal Clooney
When it was revealed in 2014 that Hollywood's favorite bachelor was no longer available, hearts broke all across the world. The barrister and I first connected at a fundraiser in 2013, and after a little more than a year of dating, we got married.
Because of their 17-year age difference, the public had doubts about how long their love would last. The Clooneys, however, have demonstrated that they are happier than ever and even brought twins into the world in 2017. Their bond demonstrates that love overcomes all obstacles!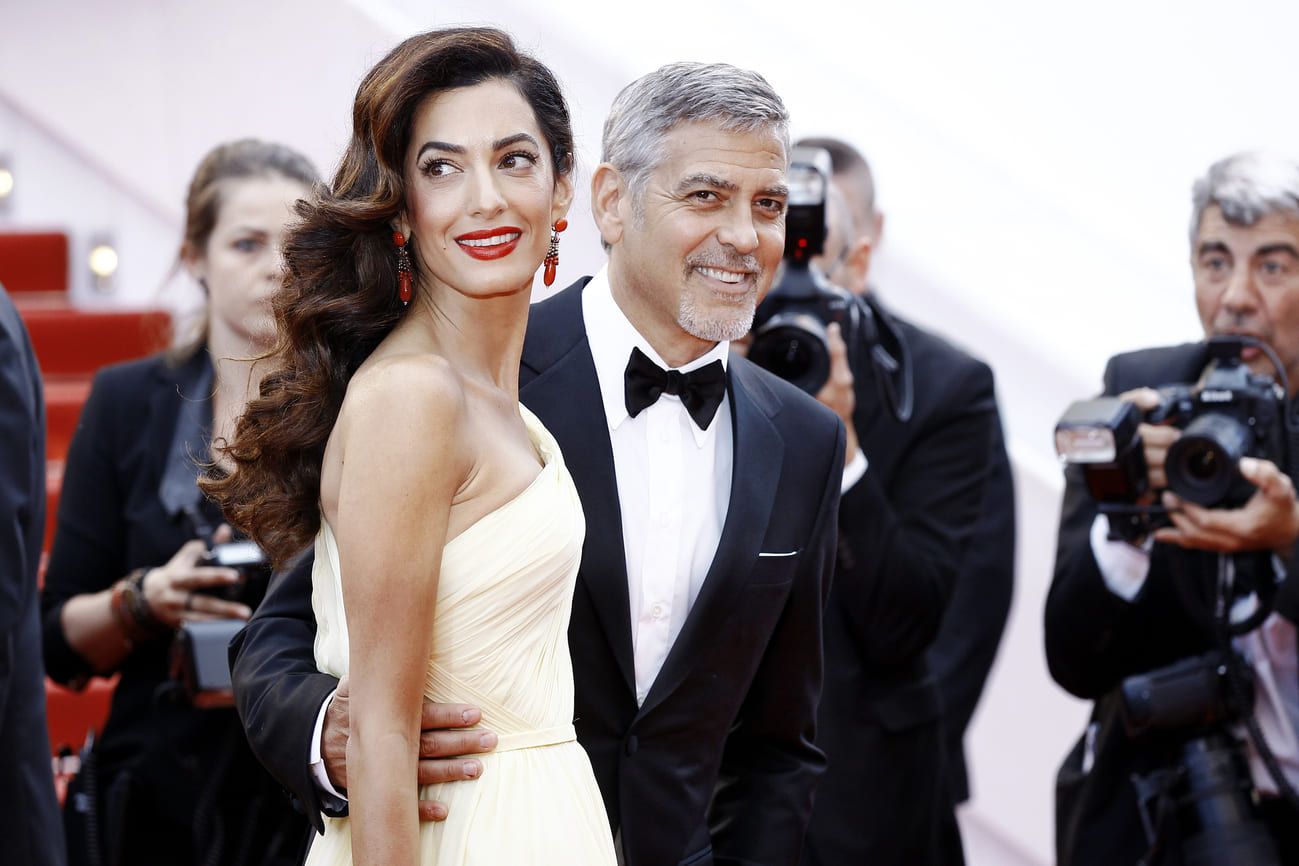 Justin Bieber and Hailey Baldwin
Many people, including both fans and members of the general public, were surprised by this celebrity coupling. At a fan event when Hailey Baldwin was just 12 years old, international superstar Justin Bieber first met the woman who would become his wife. They finally got together in 2016 after numerous family vacations, but things failed to last.
Bieber and Baldwin briefly rekindled an old flame, but within two months of their reconciliation, they were back together and engaged in July 2018. Three months later, they were wed in a quiet ceremony in New York.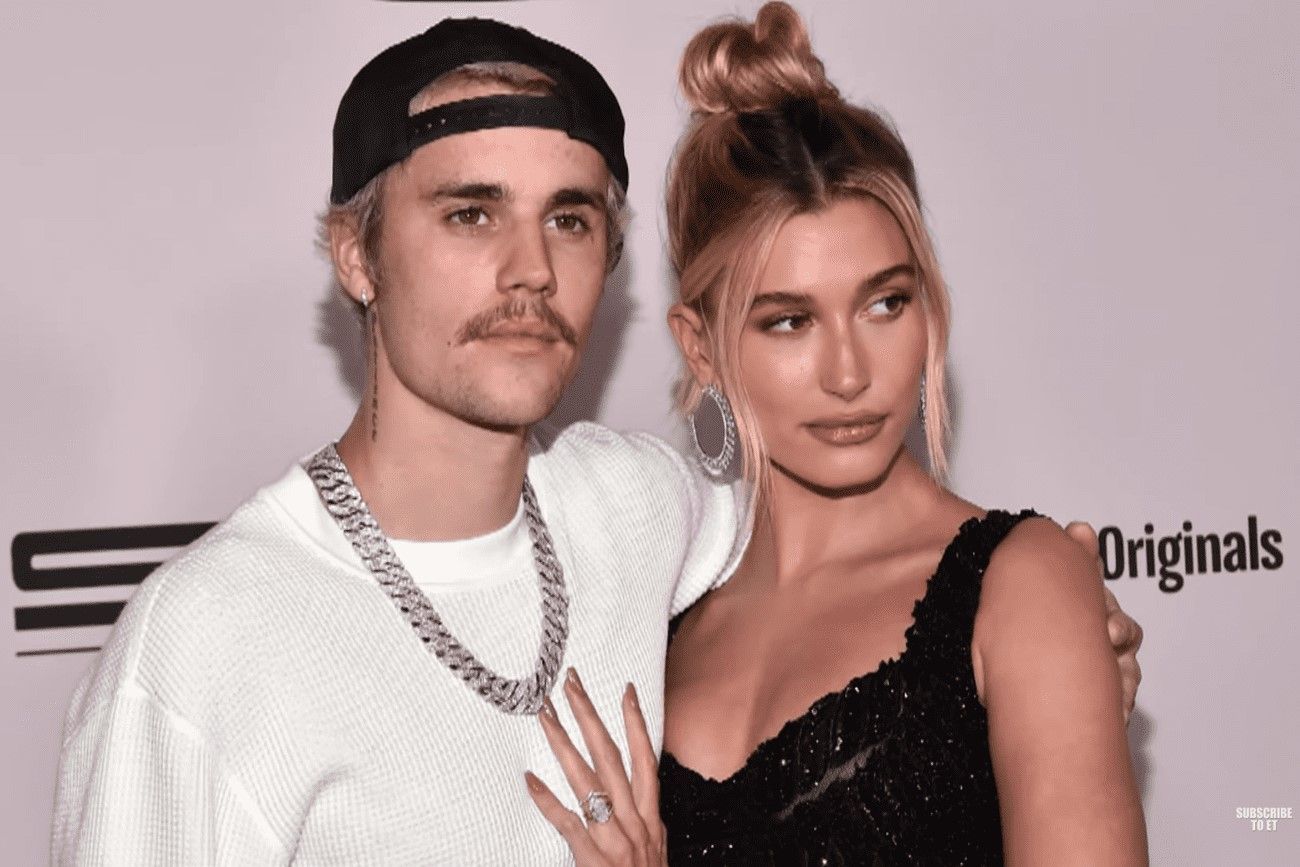 @How Justin and Hailey Bieber Avoid Pressures of 'Fame, Privacy and Gossip' (Source)/ Entertainment Tonight/YouTube.com
Chris Pratt and Katherine Schwarzenegger
Quick engagements appear to be in right now. Celebrity couples frequently wed shortly after proposing to one another. Chris Pratt and Katherine Schwarzenegger, who became engaged after just a few months of dating, are a perfect example of that.
Chris Pratt proposed to Schwarzenegger two months after his divorce from his ex-wife Anna Farris was finalized, and Schwarzenegger clearly said yes! Some people might think it's strange that they got engaged so quickly, but sometimes you just know when you've found the one!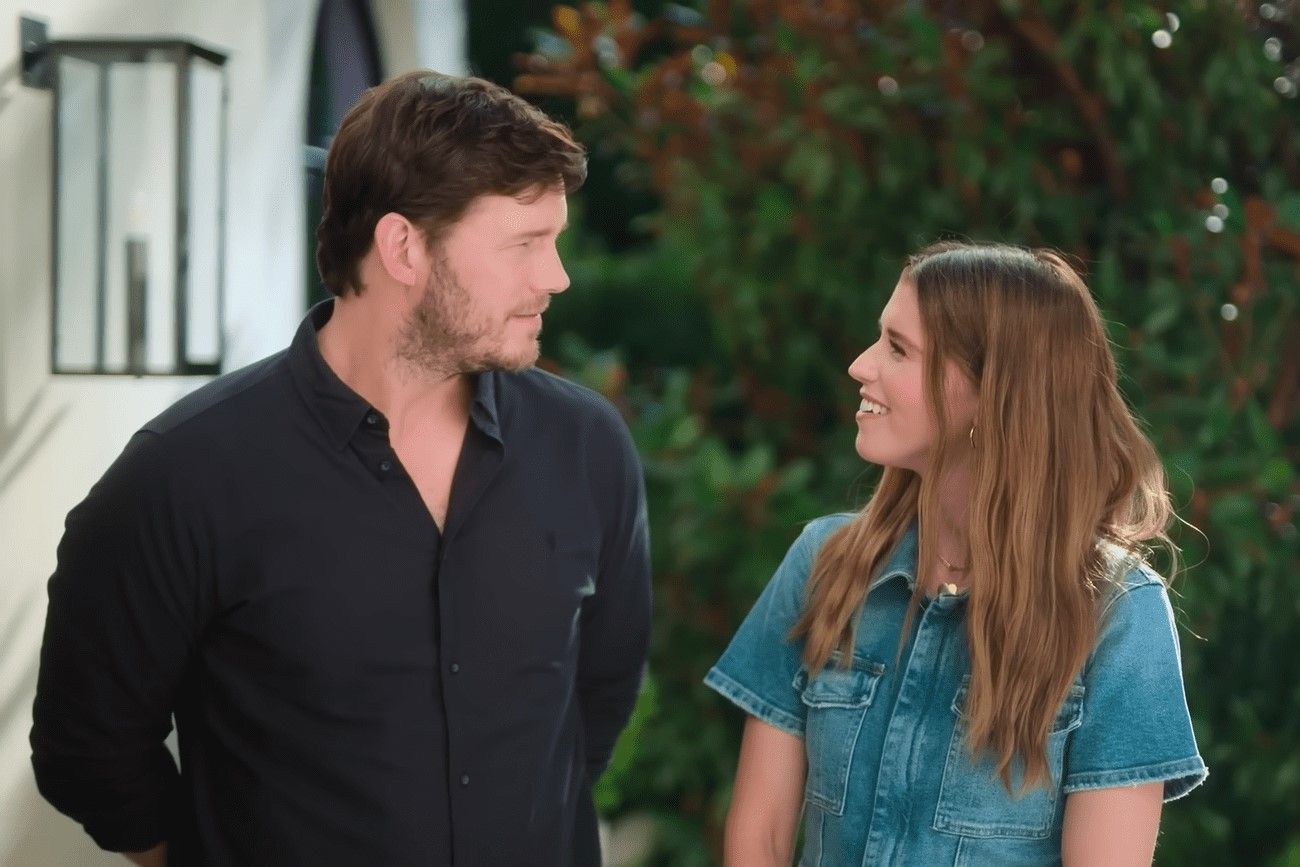 @Chris Pratt & Katherine Schwarzenegger Newly Organized Garage | Get Organized with The Home Edit/ Netflix/YouTube.com
Nikki Reed and Ian Somerhalder
Some folks can't help but know when they desire to wed! While it may be customary to wait a while before getting engaged and then married, actors Nikki Reed and Ian Somerhalder made the decision to move their romance along more quickly.
The couple announced their relationship in July 2014, then six months later, in January 2015, they announced their engagement. After getting hitched in April 2015, they immediately took out for a protracted honeymoon in Mexico and Brazil. They are still going strong now and have even added a new member to their family!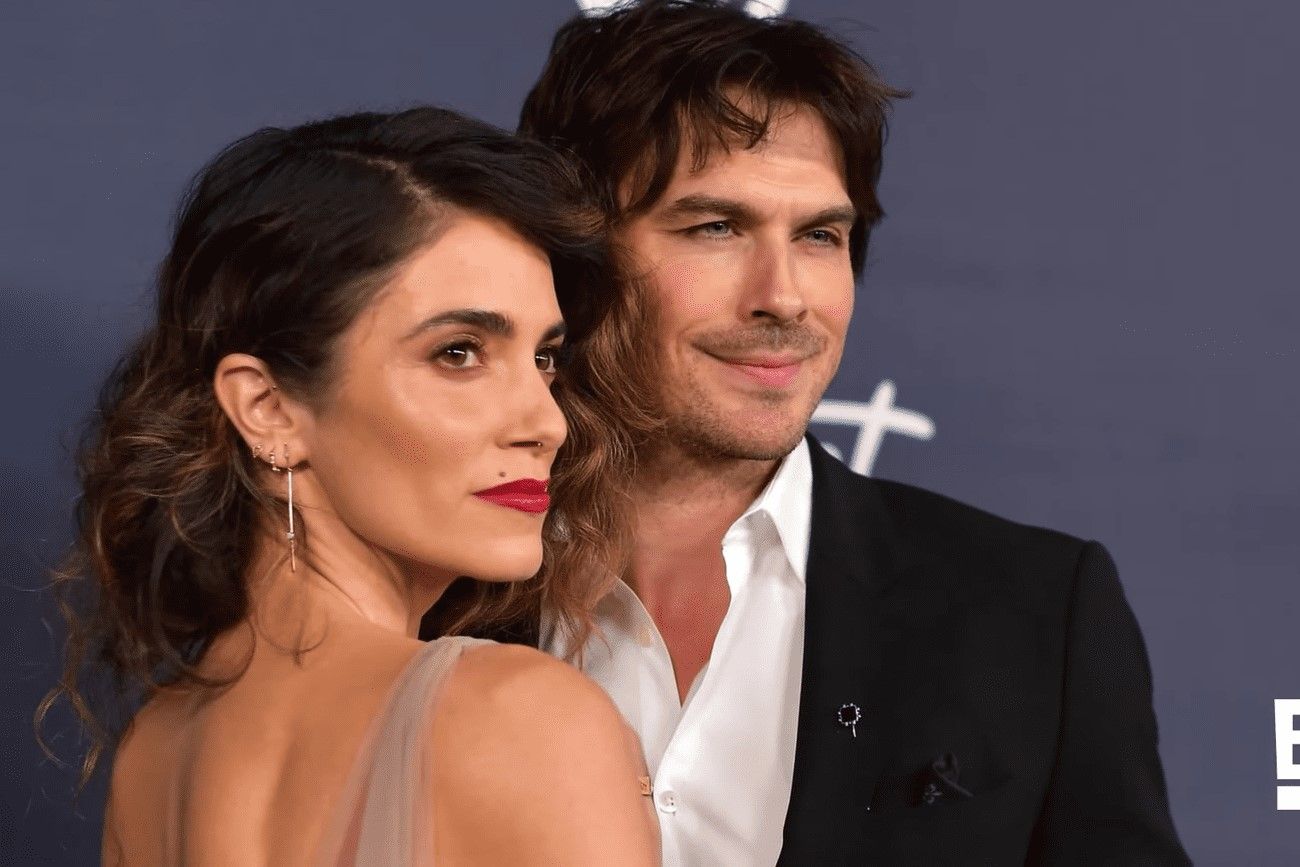 @Nikki Reed Gives Birth To Baby No. 2 With Ian Somerhalder | E! News/ E! News/YouTube.com
Michael Douglas and Catherine Zeta-Jones
Catherine Zeta-Jones has acted in rom-coms before, like No Reservations and The Rebound, but after meeting the love of her life, she was probably inspired to be in love. In 1998, she met experienced actor and future husband Michael Douglas, who confided that he knew they would get married.
The famous pair has never allowed their 25-year age difference disturb them. Since 1999, the couple has been a happy married couple. Zeta-Jones' parents claim that they never even considered the age gap even though Douglas is the same age as them.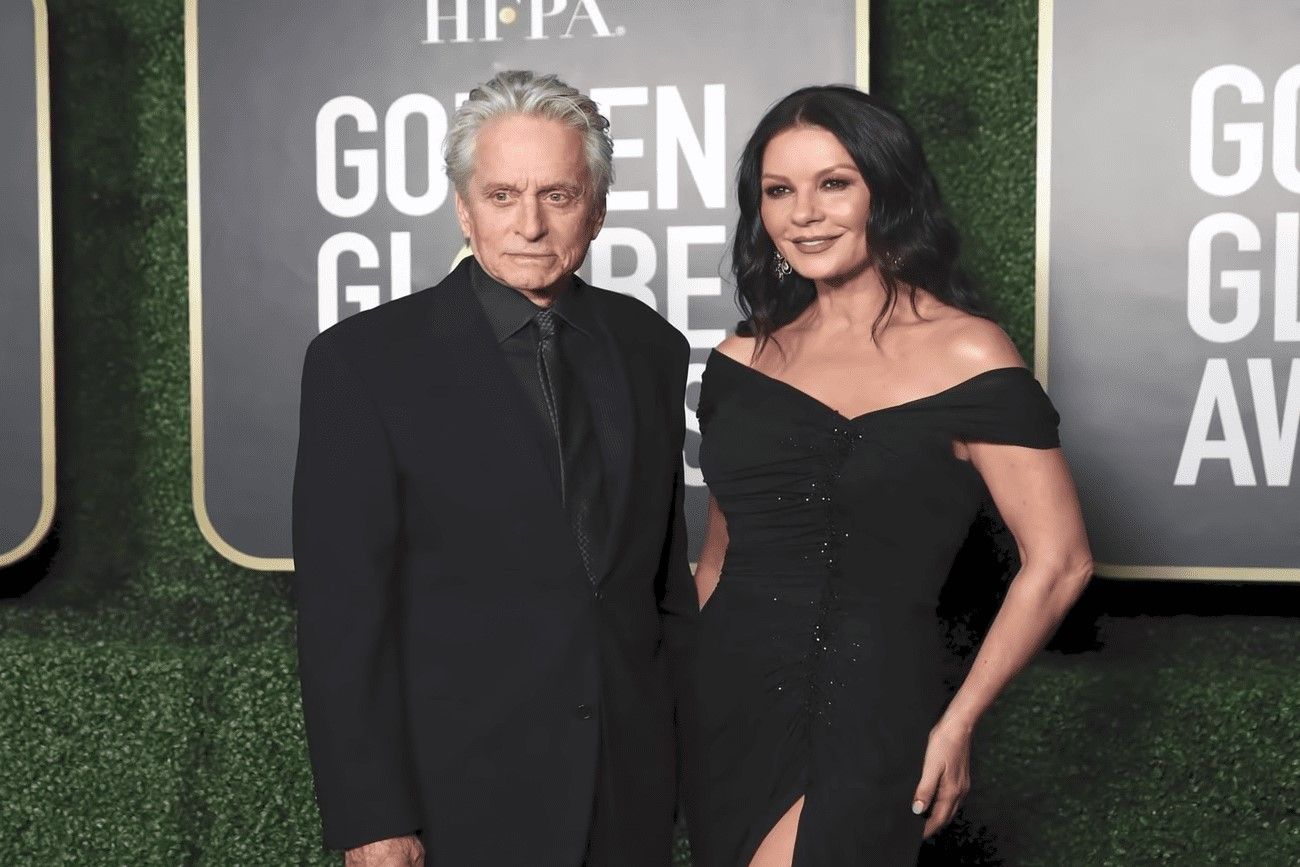 @Their Love Survived When No One Believed In It | Rumour Juice/ Rumour Juice/YouTube.com
Tasha McCauley and Joseph Gordon-Levitt
While some A-listers socialize with other celebrities, others don't care. This includes the scientist-married actor Joseph Gordon-Levitt. While it may be a misconception that stars hang around with actresses or models, that isn't the case here.
In 2014, the celebrity wed Tasha McCauley. She is the CEO of GeoSim Systems and holds an MBA and a degree in robotics. She is also unconcerned with show business. According to Gordon-Levitt, "She really doesn't want to be a part of it."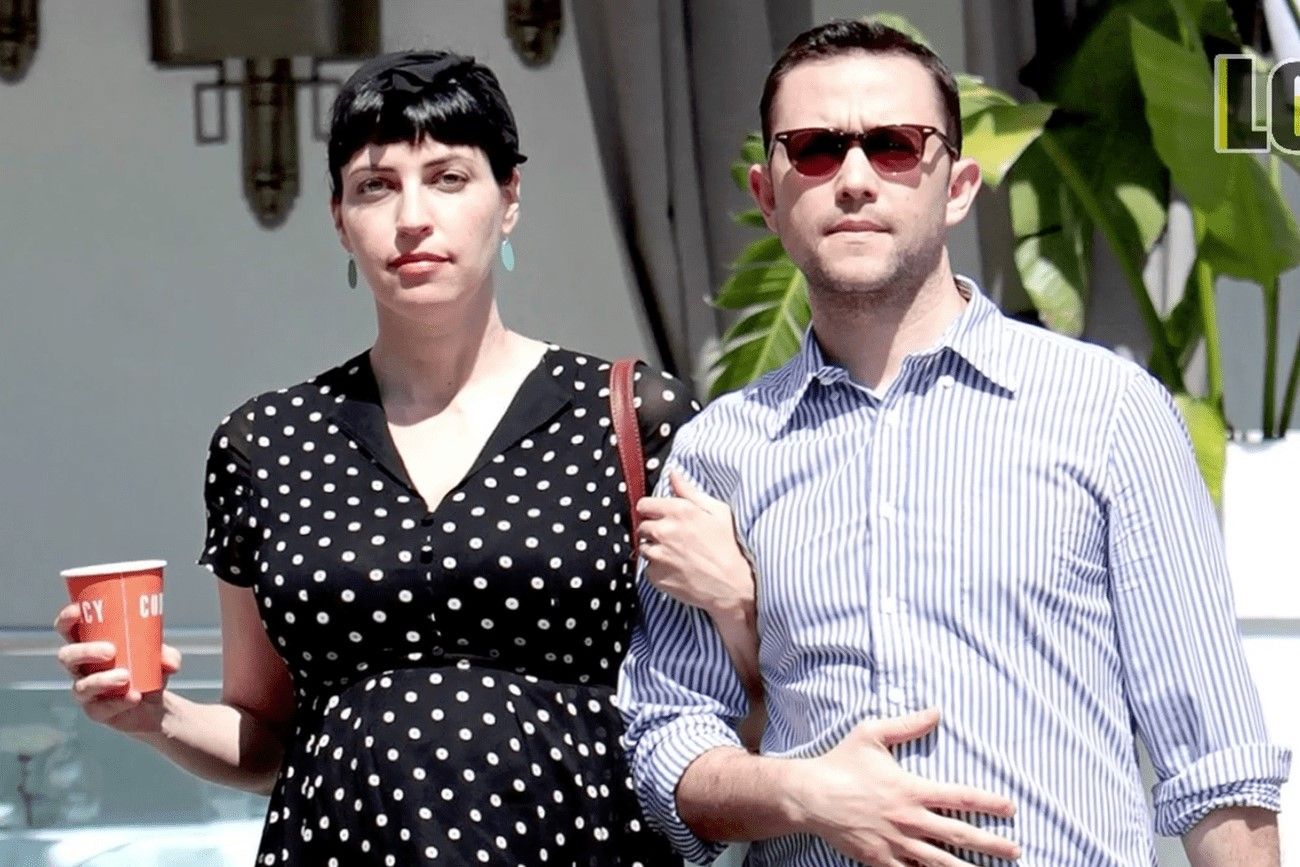 @Joseph Gordon-Levitt Wife: Tasha McCauley (Kids, Siblings, Parents)/ LOBEY/YouTube.com
Jeff Goldblum and Emilie Livingston
Even though he has already been married twice, Jeff Goldblum claims that when he first met Emilie Livingston, a former Olympic gymnast, in 2011, he was completely smitten. Goldblum performed piano and singing for his new wife during their 2014 wedding.
However, when word of their wedding spread, a lot of people commented on the age gap. There is a 30-year difference in age between Goldblum and his wife. They have since welcomed two children and have never let this stop them.
@Jeff Goldblum, Emilie Goldblum "2021 EMA Awards Gala" Green Carpet/MaximoTV/YouTube.com
Prince Albert II and Charlene Wittstock
Prince Albert II, the current Head of State for Monaco, has received criticism for having a love life akin to a soap opera. Before meeting his wife, the former Olympic swimmer Charlene Wittstock, he had several affairs with famous women, including reality TV stars and supermodels.
While he was overseeing a swimming competition in 2000, the two met. Even though their 20-year age gap had never been a problem, just days before their wedding, a French tabloid claimed that Wittstock had made numerous attempts to flee after learning some facts about her prospective husband.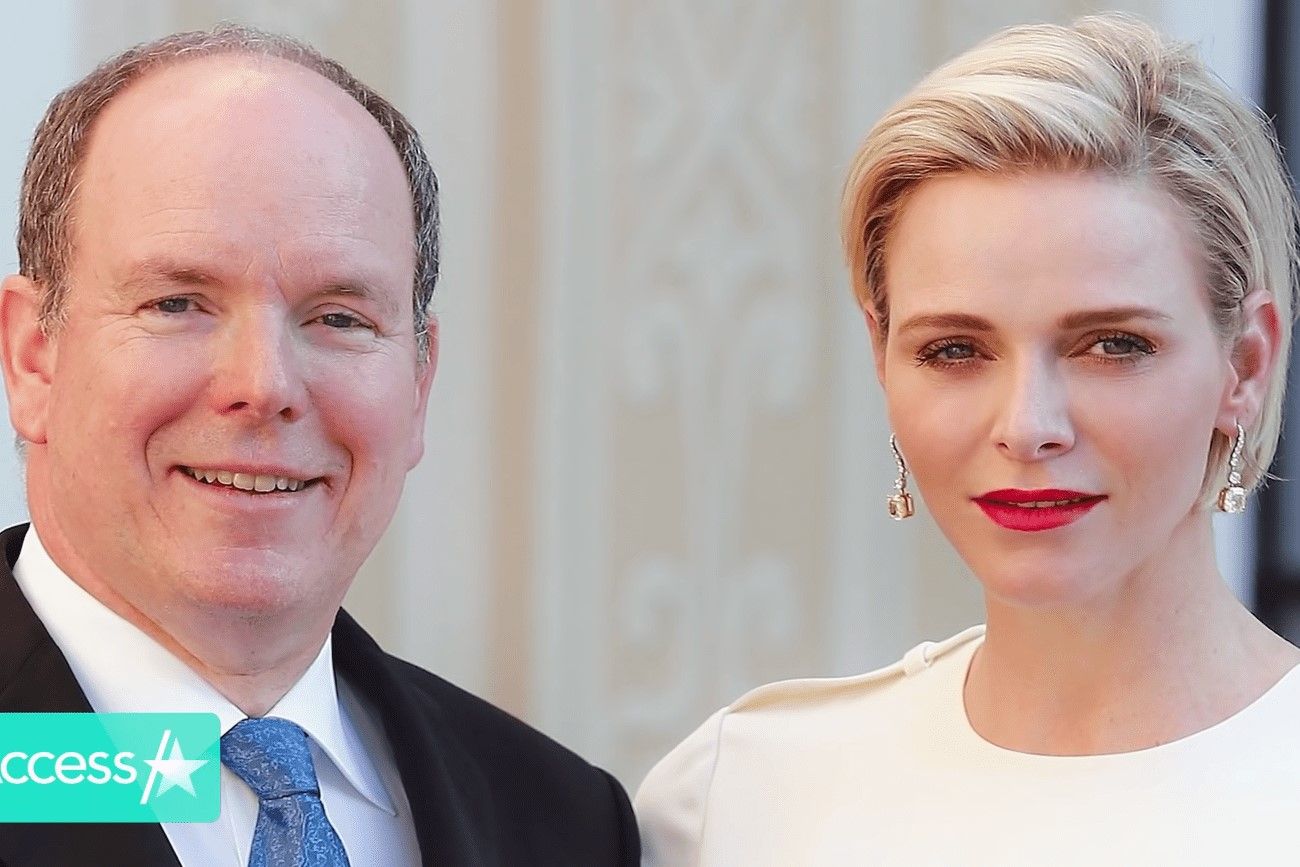 @Princess Charlene Addresses 'Regrettable' Prince Albert Divorce Rumors/ Access Hollywood/YouTube.com
Mark Zuckerberg and Priscilla Chan
The future husband and wife of Facebook creator Mark Zuckerberg and Priscilla Chan met while waiting in line for the restroom at a party, long before Facebook was created and made billions. After dating for seven years, they ultimately moved in together in 2010, and soon after that they were married in a secret ceremony in their backyard.
Chan and Zuckerberg prefer to make things straightforward and personal. Despite running a social media platform, Zuckerberg hardly ever writes about his family. They like to wear simple, understated apparel rather than flaunting their affluence.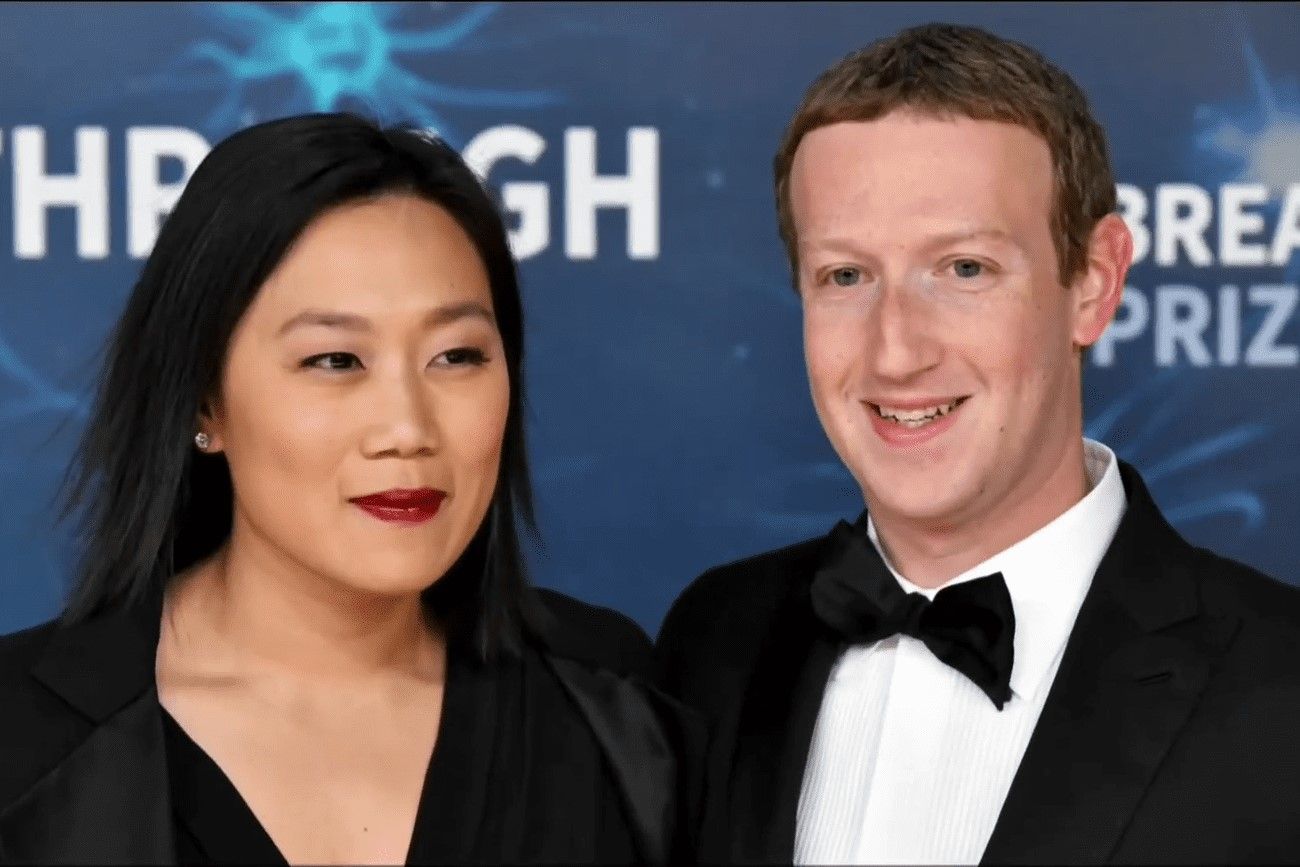 @Mark Zuckerberg Priscilla Chan Love Story || Mark Zuckerberg Wife || Facebook || Priscilla Chan/ Techsunk/YouTube.com
Heidi Klum and Tom Kaulitz
This following celebrity pair believes that they fell in love at first sight, as have some other couples. Tom Kaulitz of Tokio Hotel proposed to Project Runway alum Heidi Klum in 2018 after around nine months of dating. They got married in a private ceremony two months later.
Despite the fact that she is 17 years older than her spouse and that many people have asked her about it, Klum doesn't give it much thought. Even so, the location of their second wedding was Capri, Italy.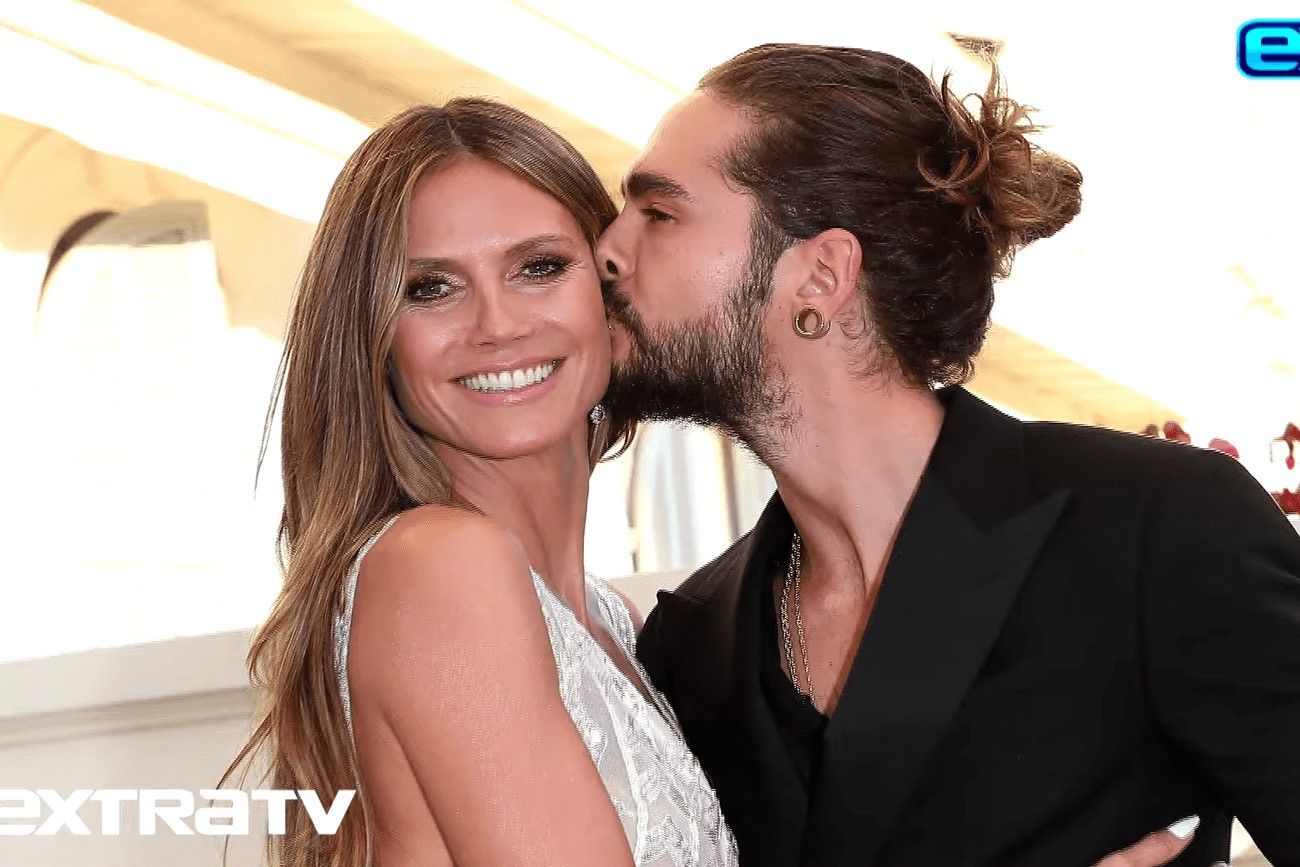 @Heidi Klum & Tom Kaulitz Dish on Each Other!/ extratv/YouTube.com
Sarah Paulson and Holland Taylor
Definitely not an episode of American Horror Story here! The six years that Hollywood actresses Holland Taylor and Sarah Paulson have been dating have been anything from ordinary. Although they were dating other people when they first met, it was in 2005. They wouldn't begin dating for another ten years.
People were critical of their relationship when word of their connection initially spread in 2015 due to their 32-year age gap. In an interview with Insider, Paulson discussed their age difference, claiming that it had led to a "greater appreciation of time and what you have together."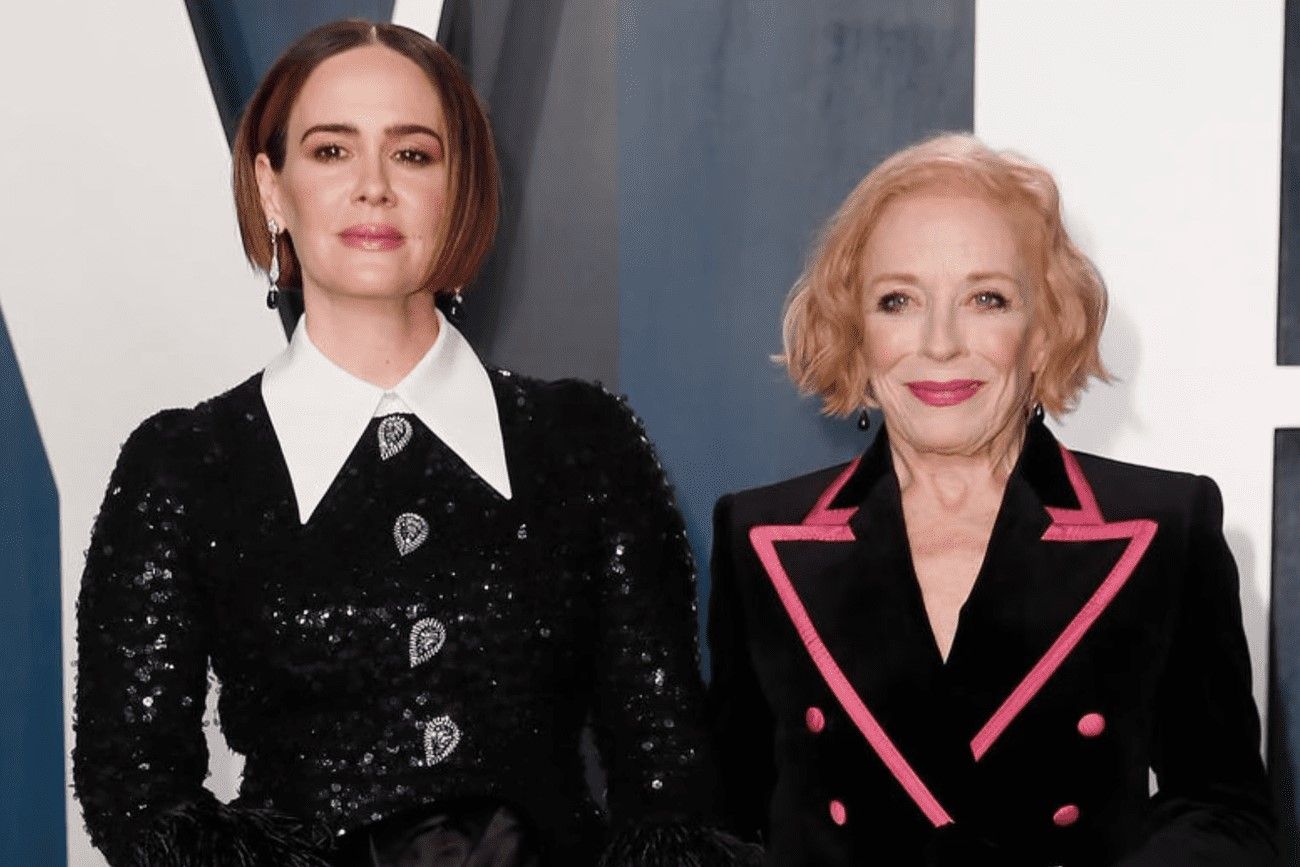 @Sarah Paulson & Holland Taylor Survived Haters | Rumour Juice/ Rumour Juice/YouTube.com
Matthew McConaughey and Camila Alves
Like most love stories, that of Matthew McConaughey and Camila Alves begins innocently enough. Alves was the first person McConaughey saw in a club in Los Angeles in 2006. Even though Alves didn't instantly say yes, they planned to have two children before getting engaged in 2011.
Despite the two's 12-year age gap, this relationship seems mild in compared to others in Hollywood. We consider their marriage to be still rather robust because it has endured all the ups and downs of balancing work and family.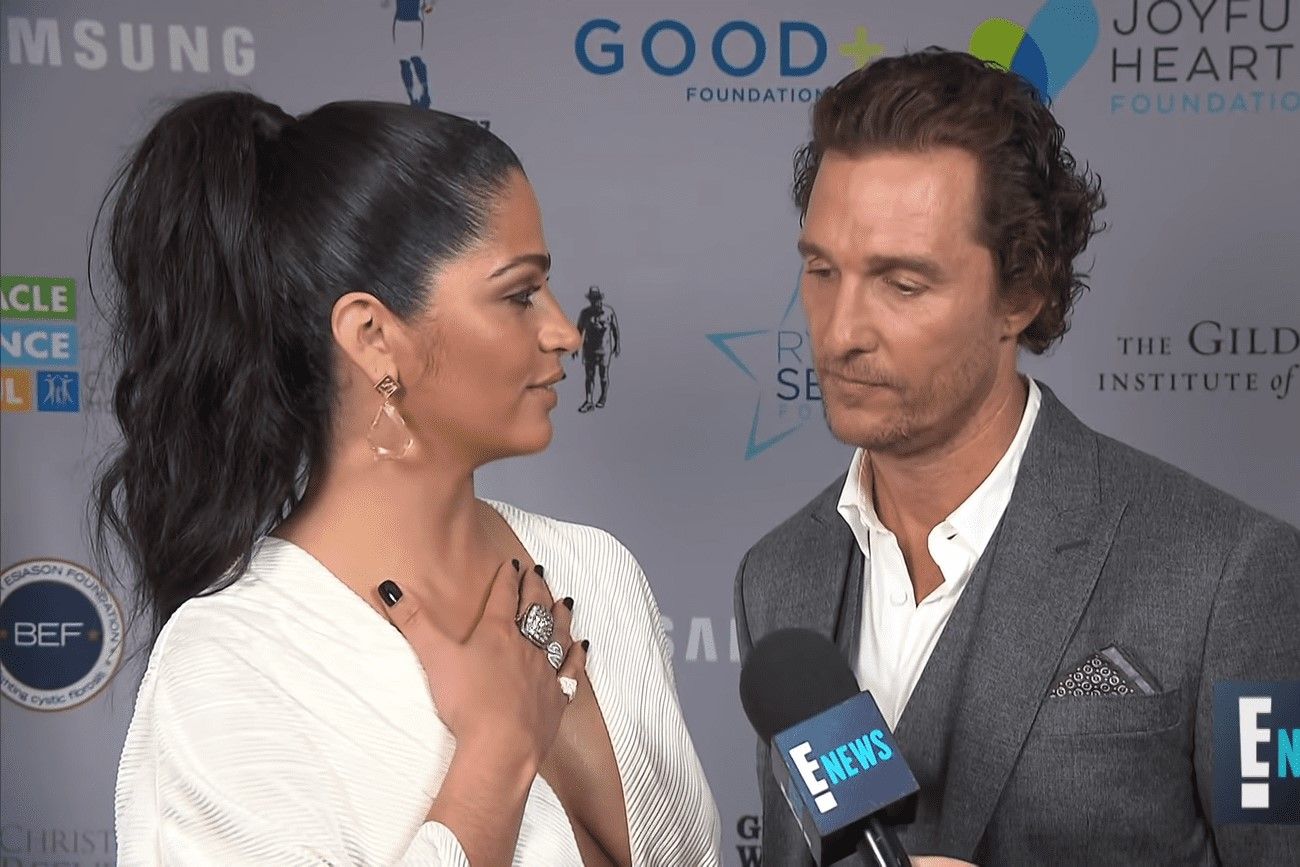 @Matthew McConaughey & Camila Alves Enjoy Date Night | E! Red Carpet & Award Shows/E! Insider/YouTube.com
Joe Jonas and Sophie Turner
The relationship between Game of Thrones actress Sophie Turner and Jonas Brothers member Joe Jonas is anything but conventional. The couple originally met in 2016 and became engaged in 2019. They first went public with their romance just a few months after their first photo together.
The public soon began expressing opinions about this famous pair. The general public was quick to point out that Turner was taller than Jonas during red carpets and paparazzi pictures. Turner hasn't let these remarks bother her; regardless of whether Joe is around, she continues to wear high heels.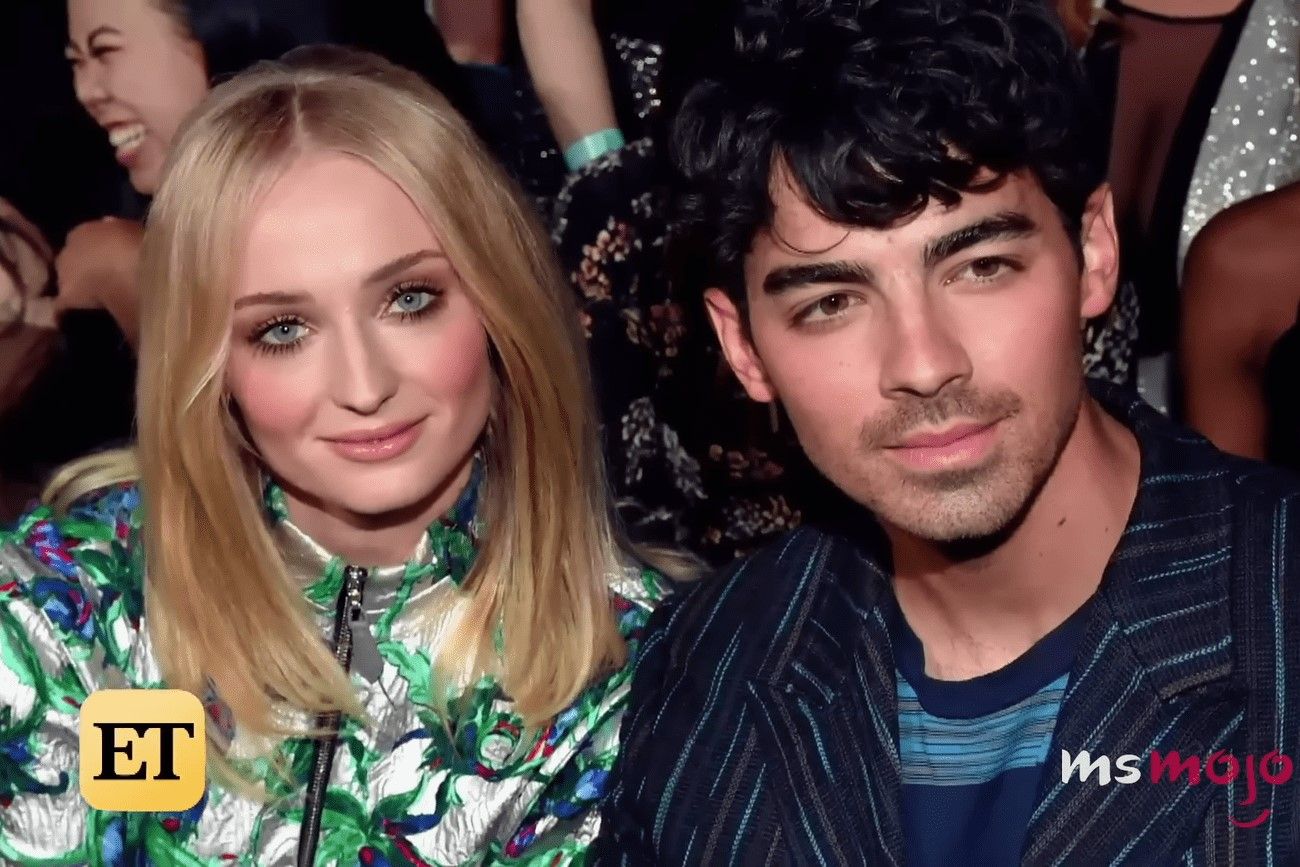 @Top 10 Times Joe Jonas & Sophie Turner Made Us Believe in Love/ MsMojo/YouTube.com
Nicole Kidman and Keith Urban
Even though they worked in two distinct fields, this famous couple managed to connect. When they first met in 2005 at the G'Day USA Gala, the couple said that it was love at first sight. In 2006, they were married in Australia.
Despite Kidman being completely in love, remarks about her height have already been made. Although it's not obvious, Kidman is taller than Urban in pictures taken by paparazzi and on the red carpet. Kidman continues to wear stunning high heels to any expensive function, showing that the couple doesn't seem to mind.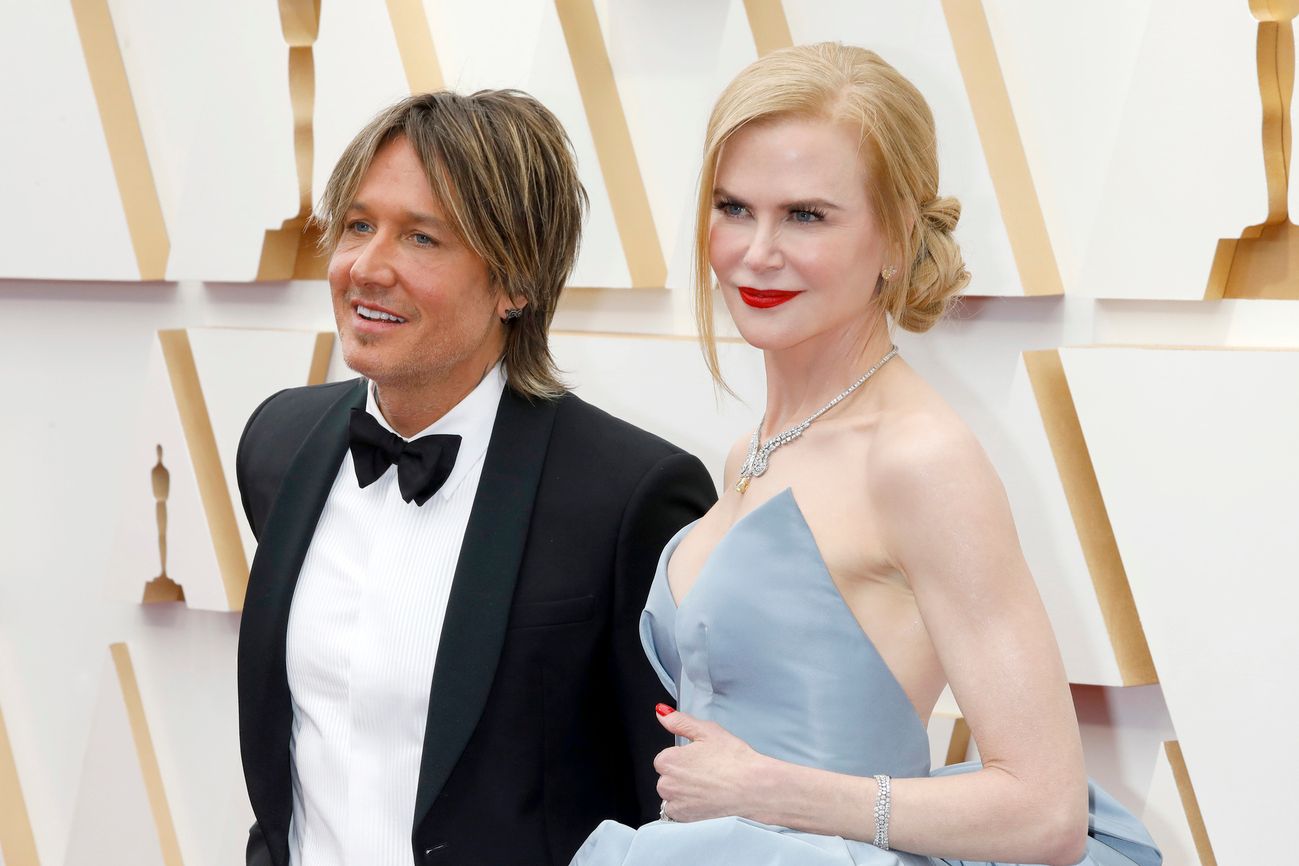 Emmanuel Macron and Brigette Macron
Due to the age difference between him and his wife, French President Emmanuel Macron encountered a lot of criticism during his campaign for the presidency. People were worried about more than just their age difference because of how they met. When Brigette was his theatre teacher, Macron first met her.
The pair has a 25-year age difference, and Macron was only 15 at the time. The couple has never allowed the criticism stop them, despite the response. After their 2007 wedding, Macron became the stepfather to her three kids.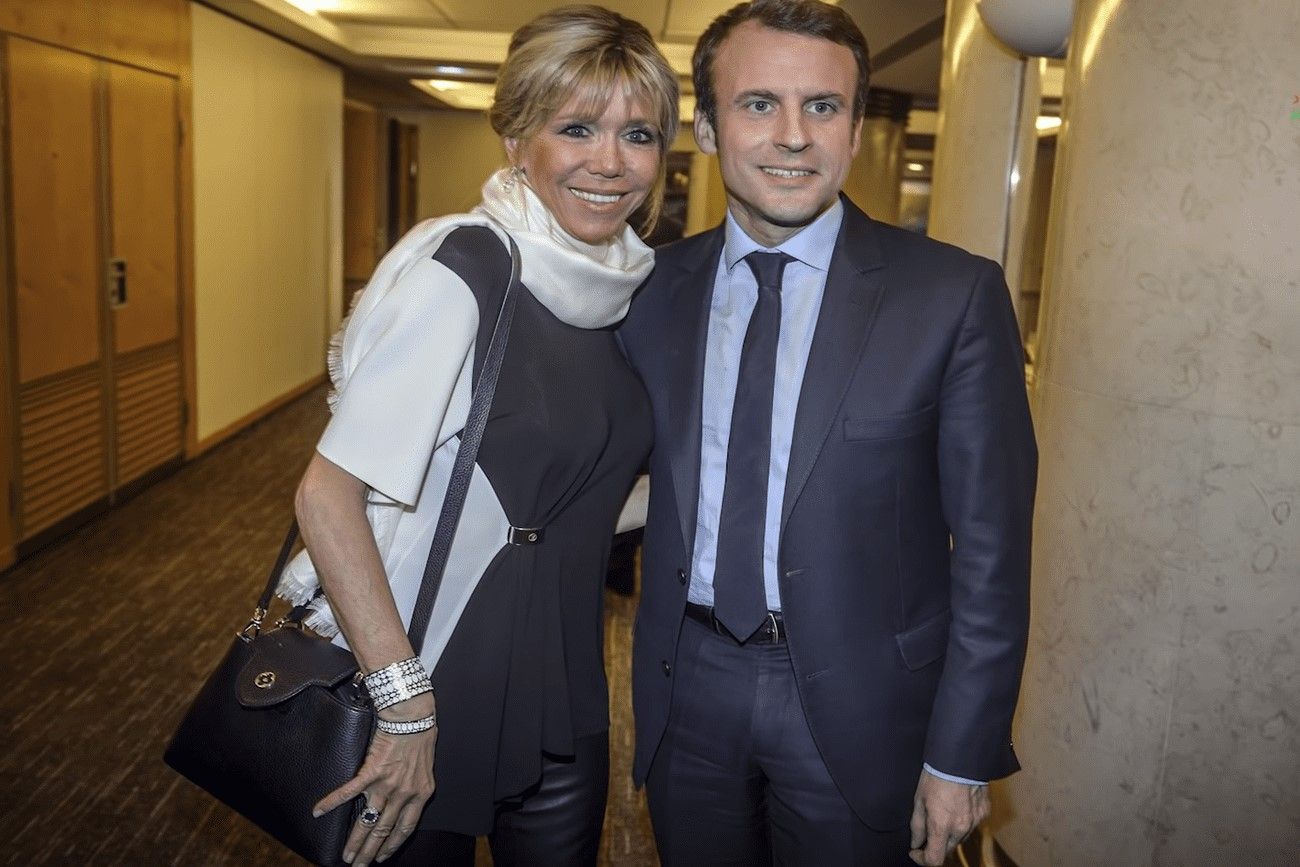 @Unusual love story between French presidential front runner Macron and his wife/ The Star/YouTube.com
Cameron Diaz and Benji Madden
Many people found Cameron Diaz and Benji Madden to be an odd couple once they announced their relationship in 2014. A few months later, it was revealed that the pair had wed in January 2015 at Diaz's residence. They made the news of the birth of their daughter in January 2020.
Diaz and Madden are an out-of-the-ordinary celebrity pair that defy expectations. Diaz is not just taller than her husband-to-be, but they also got married shortly after they first met. However, some people can just tell when they've found their match.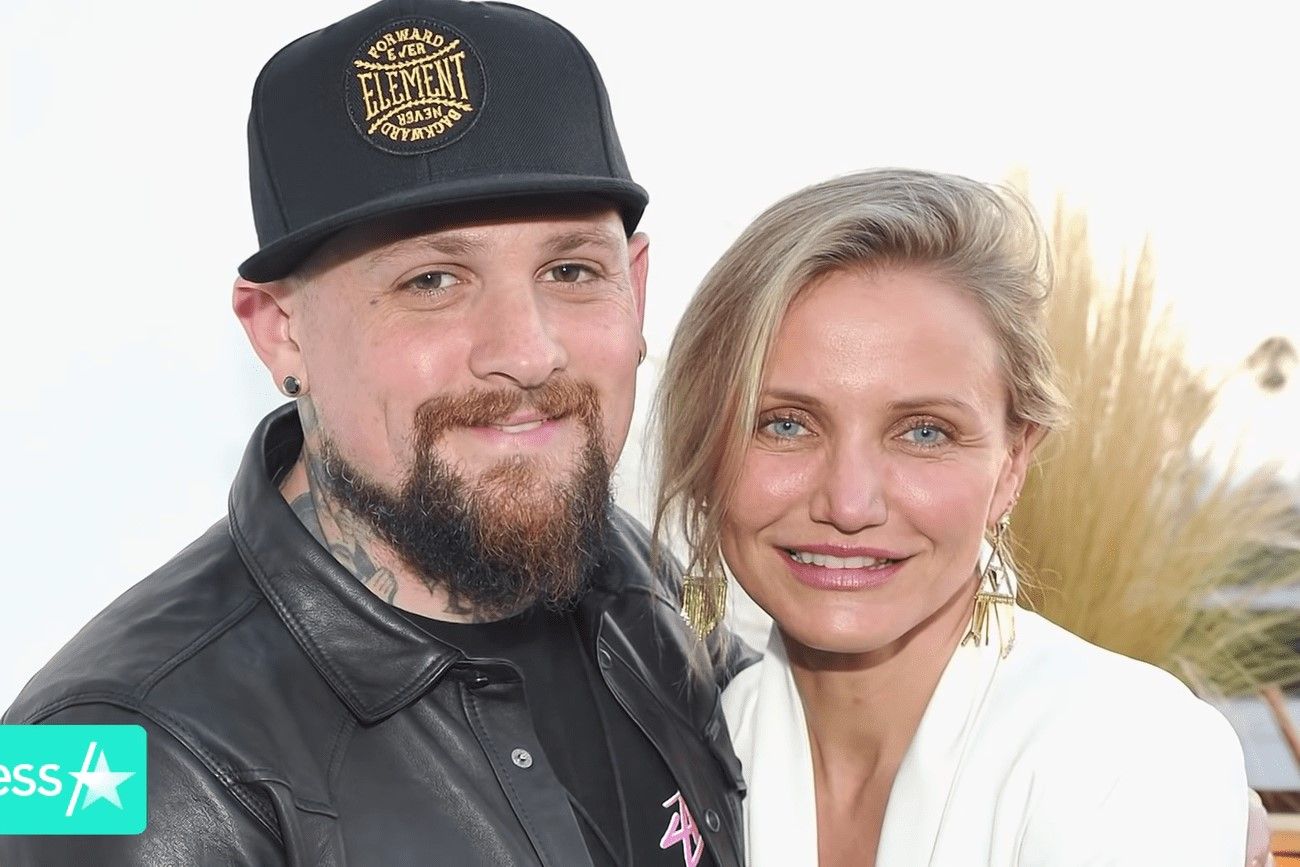 @Cameron Diaz & Benji Madden's Private Love Story | Relationship Goals/ Access Hollywood/YouTube.com
Alec and Hilaria Baldwin
Alec Baldwin and Hilaria Baldwin had a more conventional beginning to their relationship after a chance encounter in a New York restaurant in 2011. The couple knew they wanted to date six weeks before they actually kissed on their first date. A few months later, they moved in together.
Six children have been born to the couple since they began dating ten years ago. However, a lot of people have criticized their 26-year age gap. They both continue to flaunt their lives on social media and have never let their age differences stand in the way of their happiness.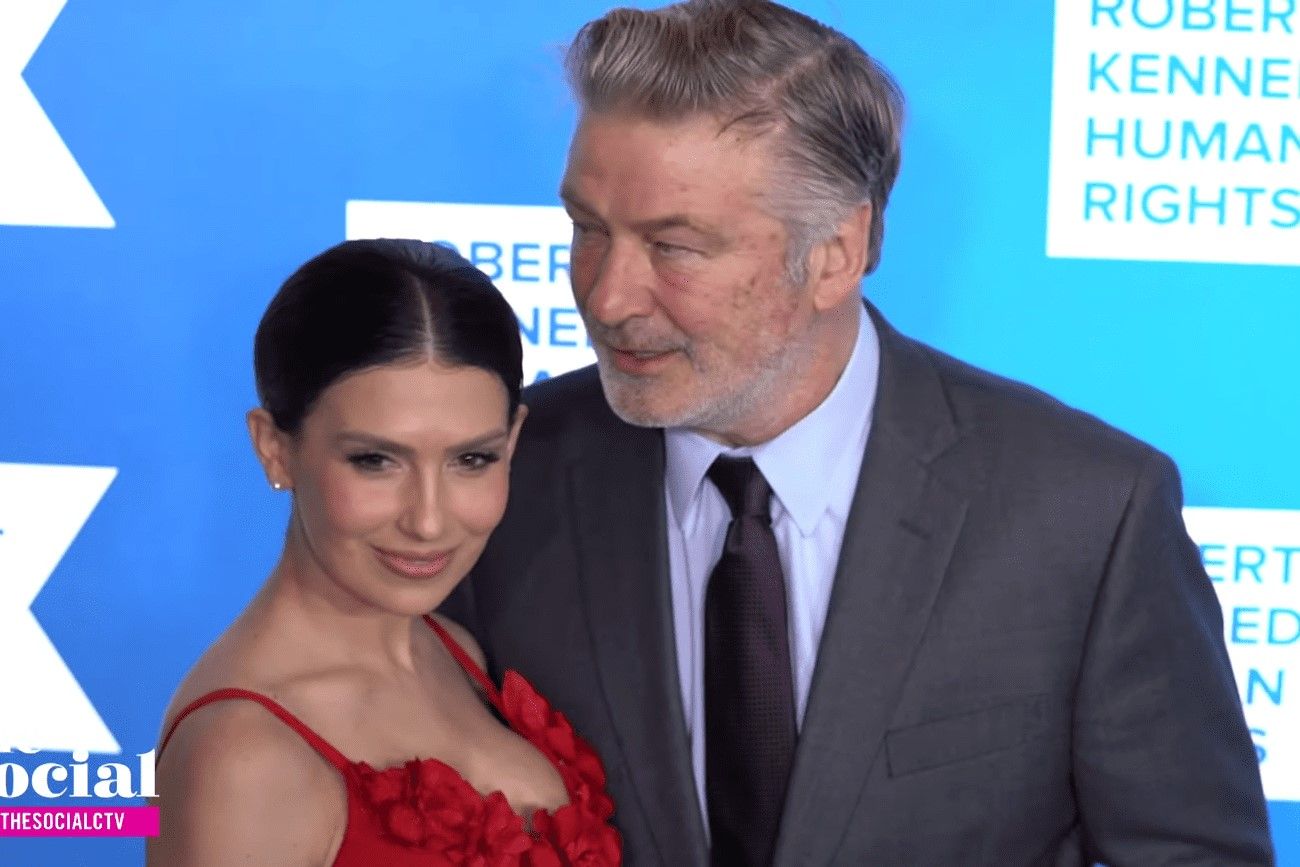 @Hilaria Baldwin says she's Alec Baldwin's 'mommy' | The Social/The Social CTV/YouTube.com
Jerry and Jessica Seinfeld
Jerry, a cast member of Seinfeld, didn't exactly meet his wife in a traditional way. Even the general population had some backlash as a result. Fortunately, this famous pair was able to ignore criticism and carry on with their happy relationship.
In 1998, Jerry and Jessica connected at a Manhattan Reebok gym. Seinfeld was unaware that his future wife had recently wed her first husband two months earlier. Following her divorce, the two started dating, and they secretly wed in December 1999.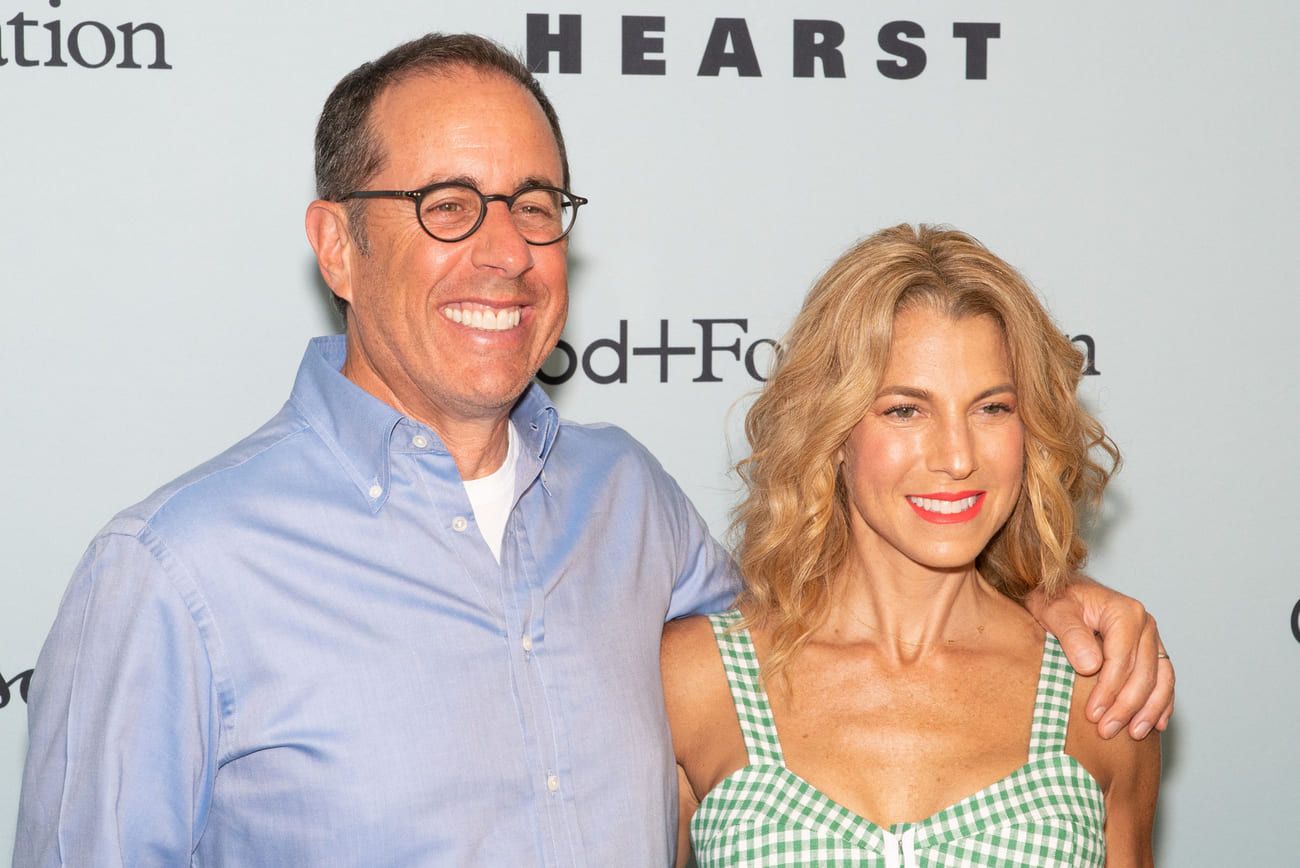 David Cross and Amber Tamblyn
The actors David Cross and Amber Tamblyn were approximately 20 years apart in age, but it didn't stop them from falling in love. Even though they had seen one another in Los Angeles and at various award ceremonies, it wasn't until they were traveling together from Houston to Louisiana that their paths began to cross.
Even though some would find it strange, Cross and Tamblyn have actually made fun of each other's significant age gap. They don't think it's strange. Cross and Tamblyn were married and had a kid together 14 years after they initially met.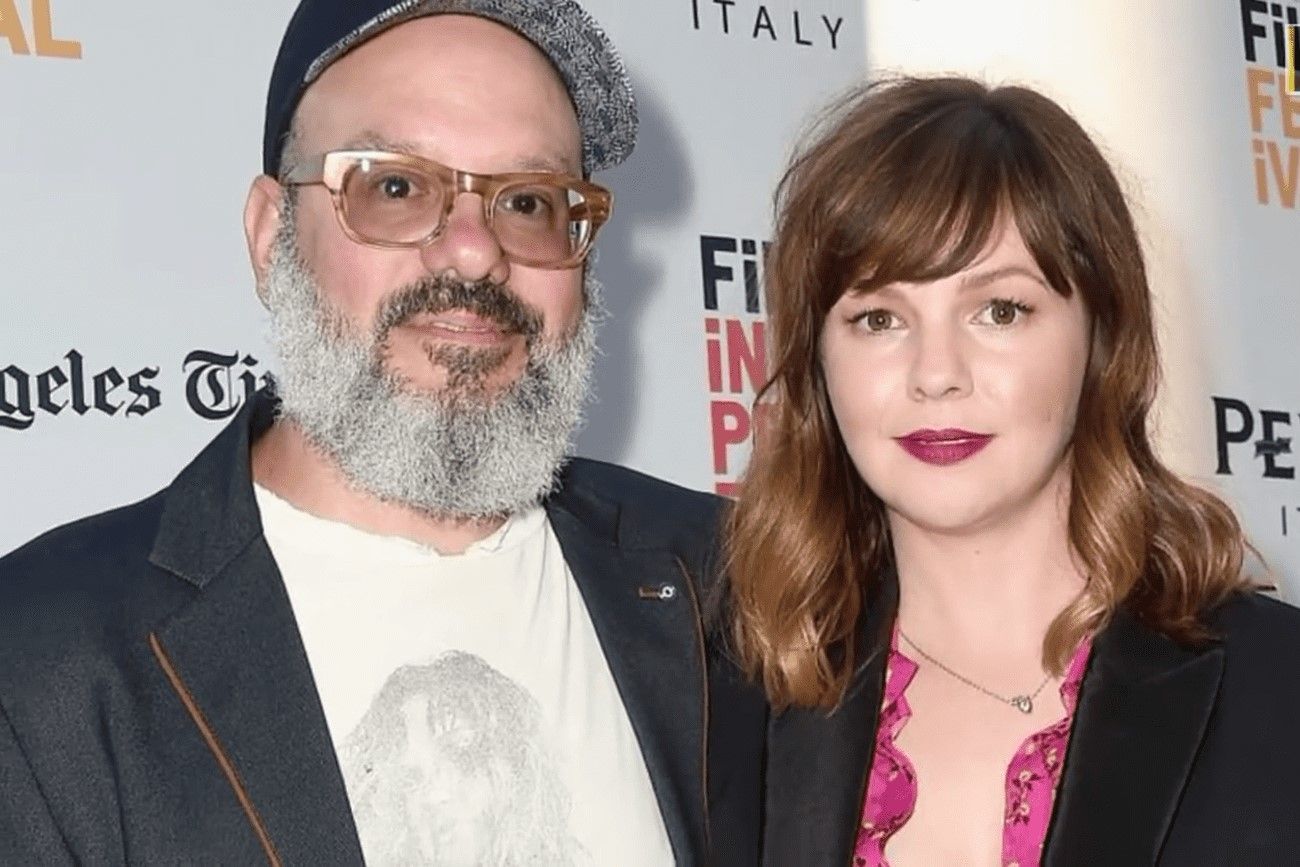 @David Cross Wife: Amber Tamblyn/LOBEY/YouTube.com
Sylvester Stallone and Jennifer Flavin
Large age gaps between couples in the spotlight appear to be the norm, but this couple has never let that stand in the way of their relationship. When Jennifer Flavin was just 19 years old, Sylvester Stallone first met her while they were both working on Rocky V.
They split up multiple times, yet they always found a way to get back together. Despite having a 22-year age gap, they were able to get married and have three lovely children together. This famous pair demonstrates that long-lasting happiness in marriage is achievable!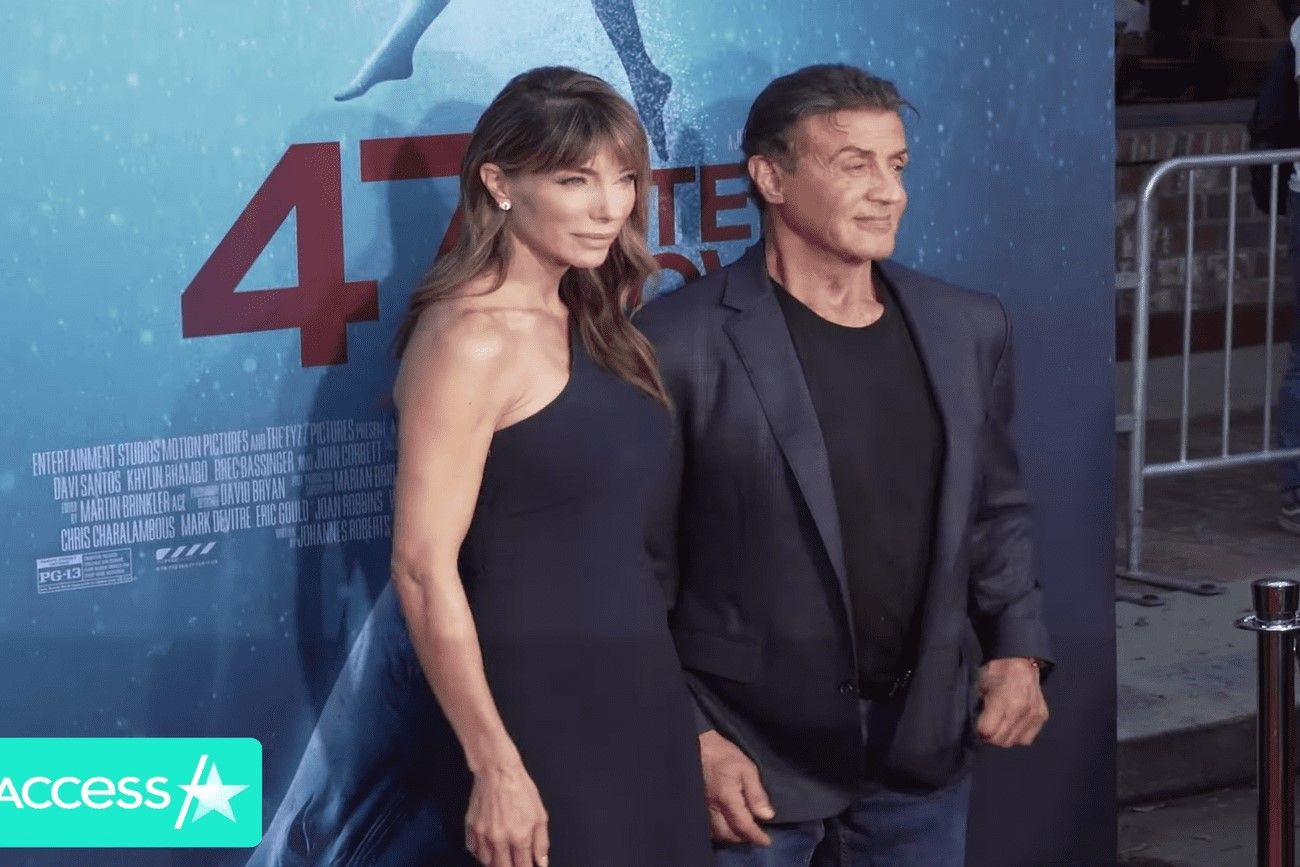 @Sylvester Stallone & Jennifer Flavin Reconcile After Filing For Divorce (Reports)/ Access Hollywood/YouTube.com
Bruce Willis and Emma Heming Willis
Having your partner's ex in the picture still requires a lot of trust, but Bruce Willis and his wife, Emma Heming Willis, don't seem to have any issues with it. Prior to their 2003 divorce, Bruce and actress Demi Moore were married for 13 years.
Willis and Emma met seven years later, and the rest is history. The pair, who are 23 years apart in age, couldn't be more content. According to rumors, Willis, Heming, and Moore got along so well during quarantine that Moore actually moved in!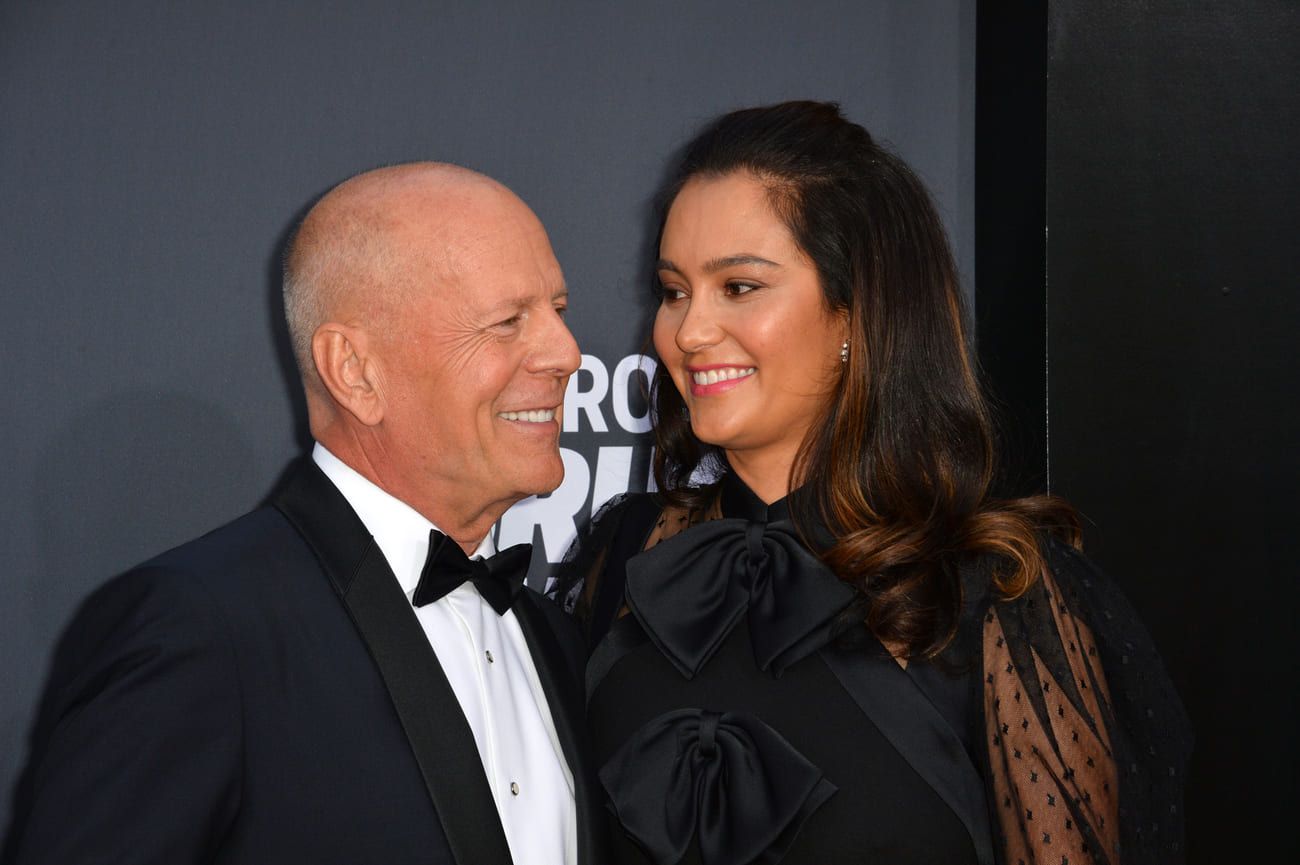 Aaron and Sam Taylor-Johnson
Without some controversy, what good is a Hollywood love story? On the set of Nowhere Boy in 2008, 18-year-old Aaron Taylor-Johnson and Sam Taylor-Wood became friends. Even yet, they didn't start dating until after Taylor-Wood's divorce was finalized. The pair wed after four years of dating.
Many of Aaron Taylor-Johnson's followers on Twitter and TikTok have urged him to split from his older wife, but it's obvious that neither of them plans to do so anytime soon. They may not care about the controversy surrounding their 24-year age gap!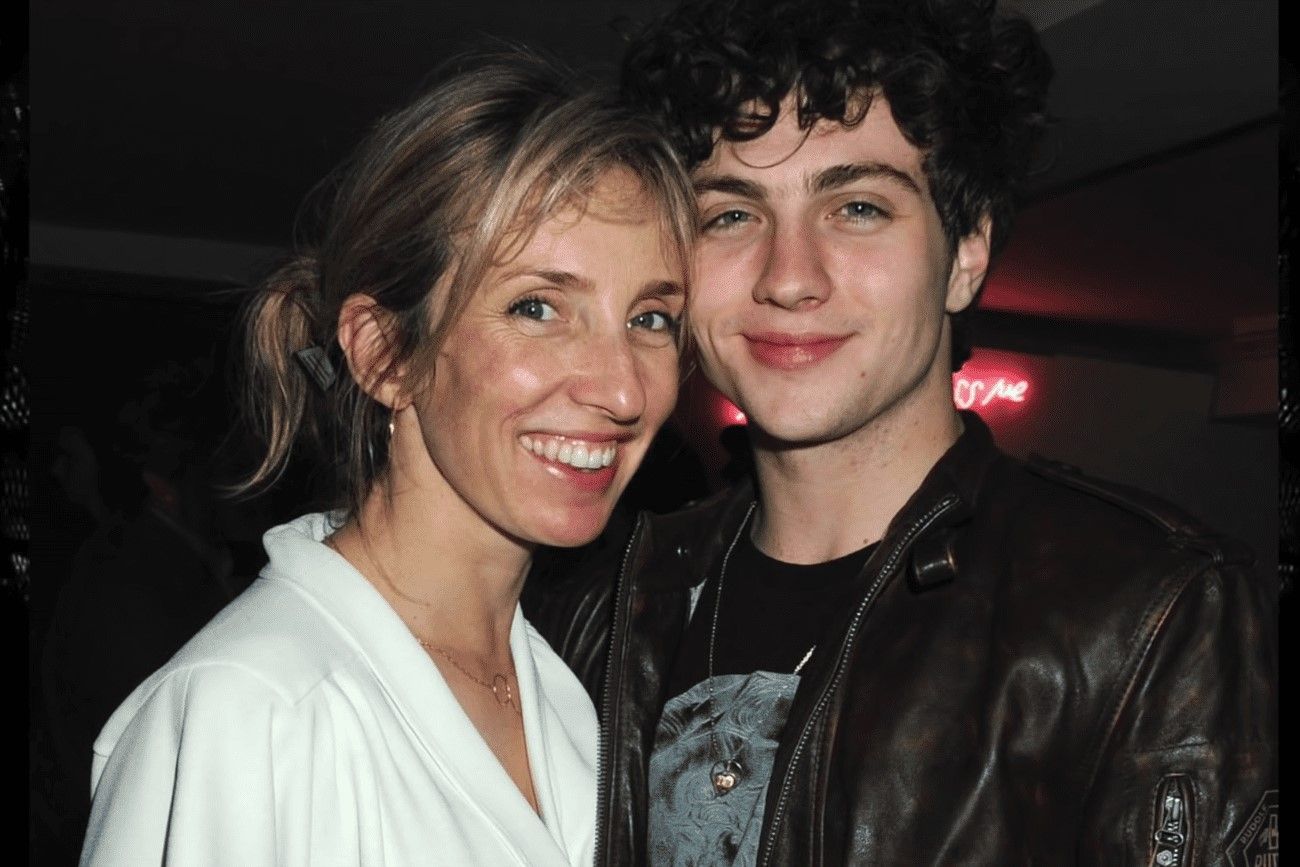 @Inside Sam and Aaron Taylor-Johnson's Inappropriate Relationship/ SLOAN/YouTube.com
Claudia Schiffer and Matthew Vaughn
Model Claudia Schiffer said her spouse was all she had ever wanted in a man and that he had "swept her off her feet" after they wed in May 2002. Film producer Matthew Vaughn has been juggling work and family commitments.
Looking at the celebrity couple on red carpets, you can see there is a height difference between the two, even though it isn't particularly obvious in casual photos. Even though Schiffer is only an inch taller than Vaughn, there are photos of her leaning in for a kiss.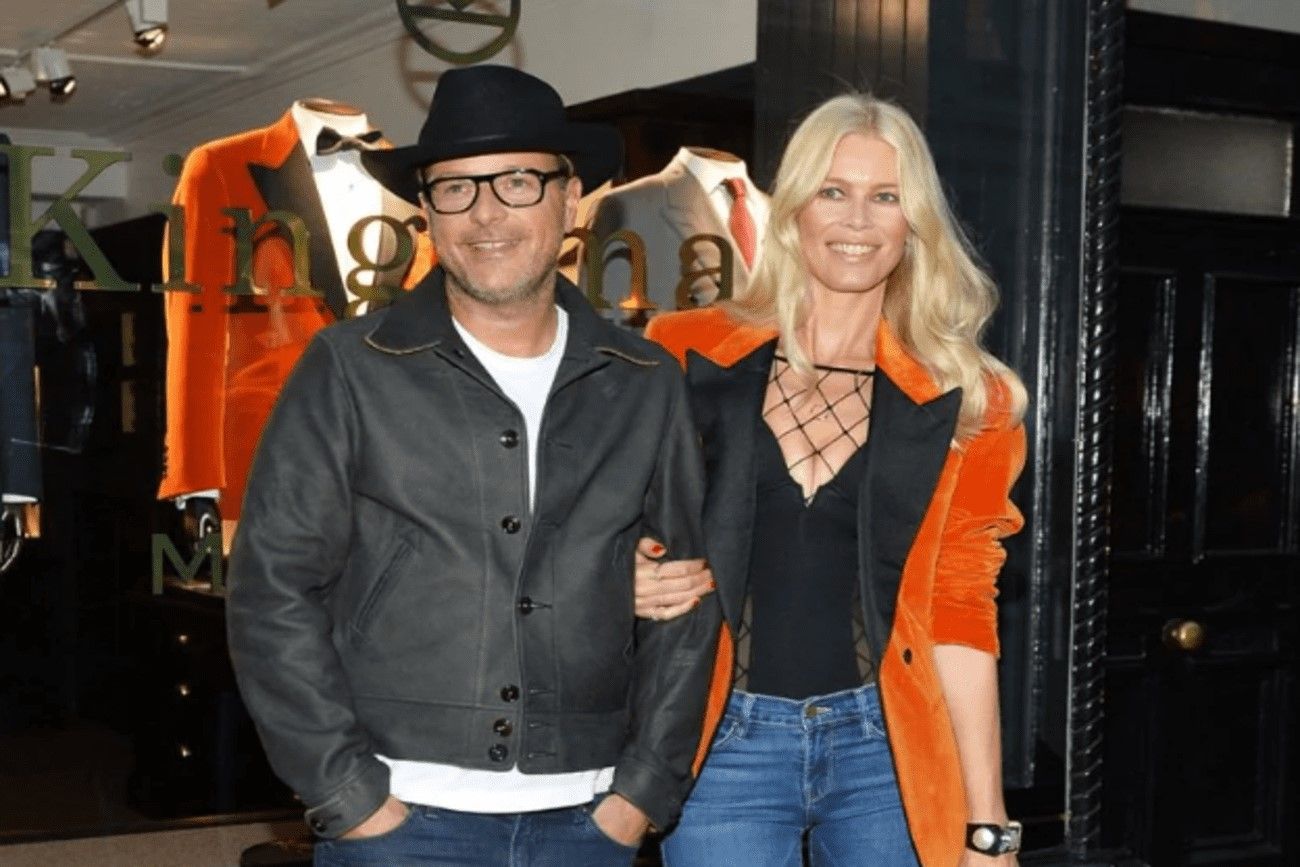 @BunyipPouch/Reddit.com
Bob Saget and Kelly Rizzo
Although dating someone your own age might be more typical, relationships with age gaps are quite popular in the entertainment industry. In 2018, comedian and actor Bob Saget wed Kelly Rizzo for a second time.
The couple's age differences are 23 years. The celebrity reportedly entered food blogger Kelly's Instagram DMs. I don't really see him as Danny Tanner, she replied. He is simply Bobby to me, my affection.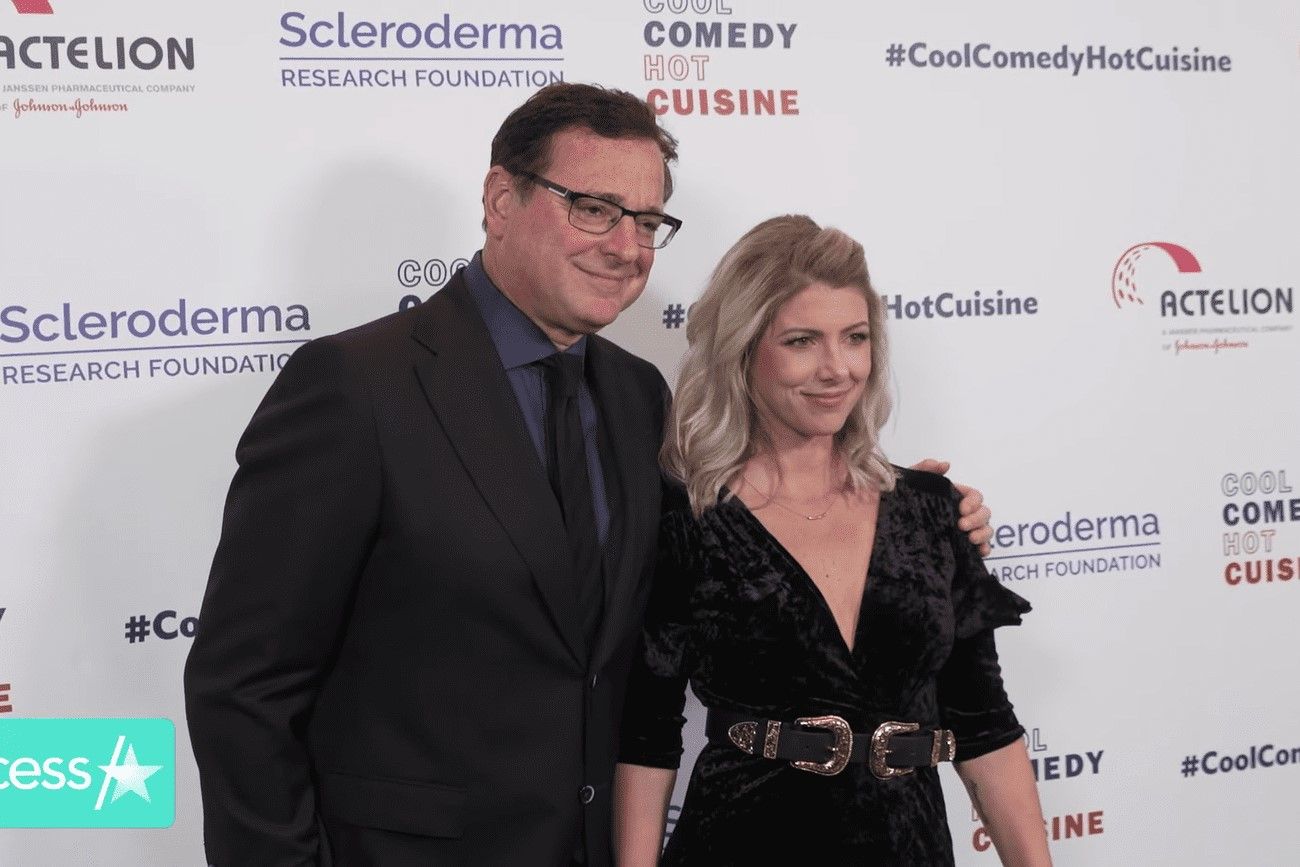 @Bob Saget Remembered By Kelly Rizzo On What Would've Been His 67th Birthday/Access Hollywood/YouTube.com
Emily Ratajkowski and Sebastian Bear McClard
Actress Emily Ratajkowski and her partner, film producer Sebastian Bear McClard, started dating in 2018 and got married soon after.
They exchanged the words "I" in a courtroom in New York. For a long time, they kept their relationship a secret. But in 2021, it became known that the couple had a son, Sylvester.
But in 2022, the press reported that the couple broke up because of her husband's betrayal. Even later, journalists wrote that Ratakovsky's ex-husband was allegedly accused of sexual harassment by several women. We continue to follow this high-profile story.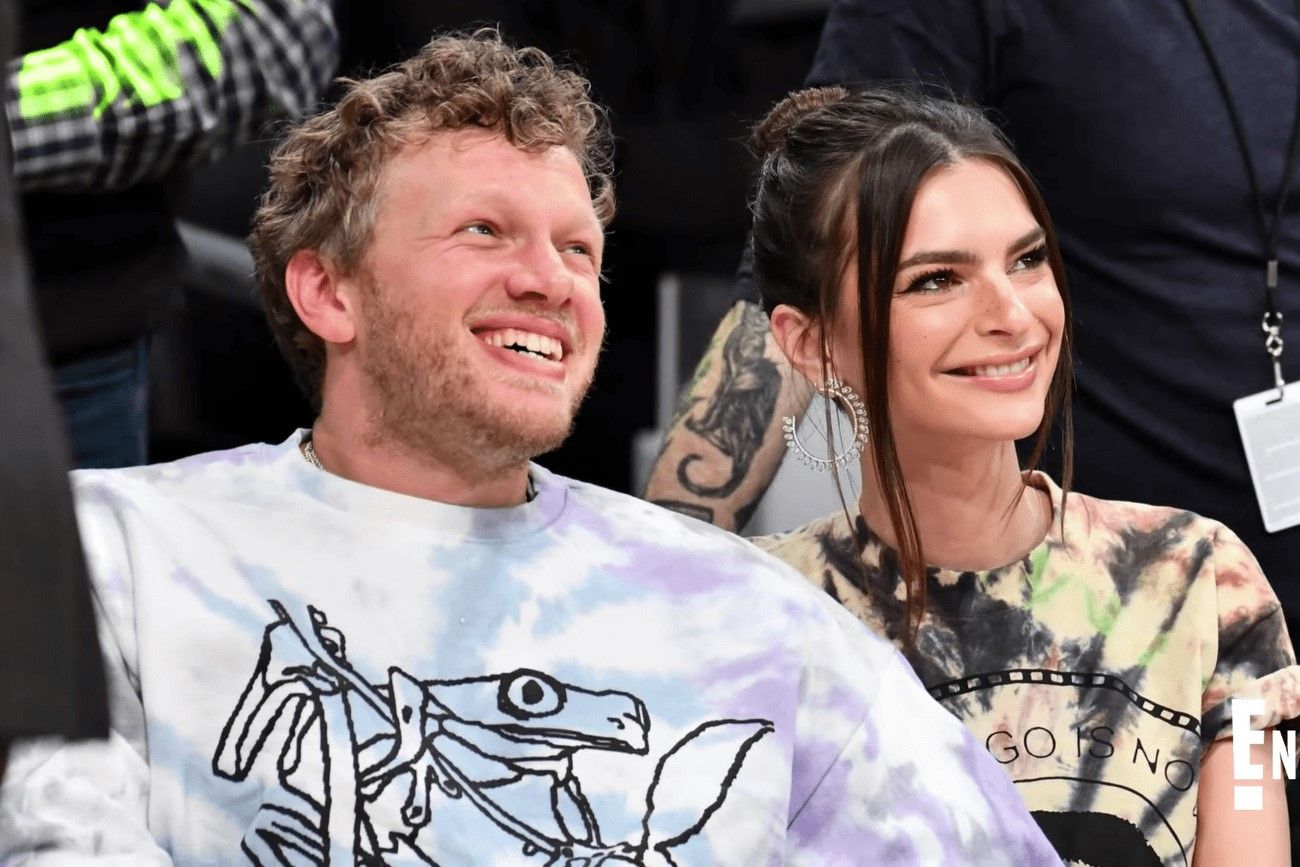 @Emily Ratajkowski & Husband Sebastian Bear-McClard SPLIT | E! News/E! News/YouTube.com
Harrison Ford and Calista Flockhart
There were many raised eyebrows when actor Calista Flockhart and Star Wars actor Harrison Ford started dating in 2002. Not just because the Indiana Jones heartthrob had finally found love, but also because Ford is his partner's elder by 22 years.
After Flockhart 'accidentally' spilled her drink on Ford at the 2002 Golden Globes, the two eventually became friends. Fortunately for her, her strategy worked out, and after seven years of dating, the couple got married in June 2009. They have been able to forge a solid bond by disregarding their detractors.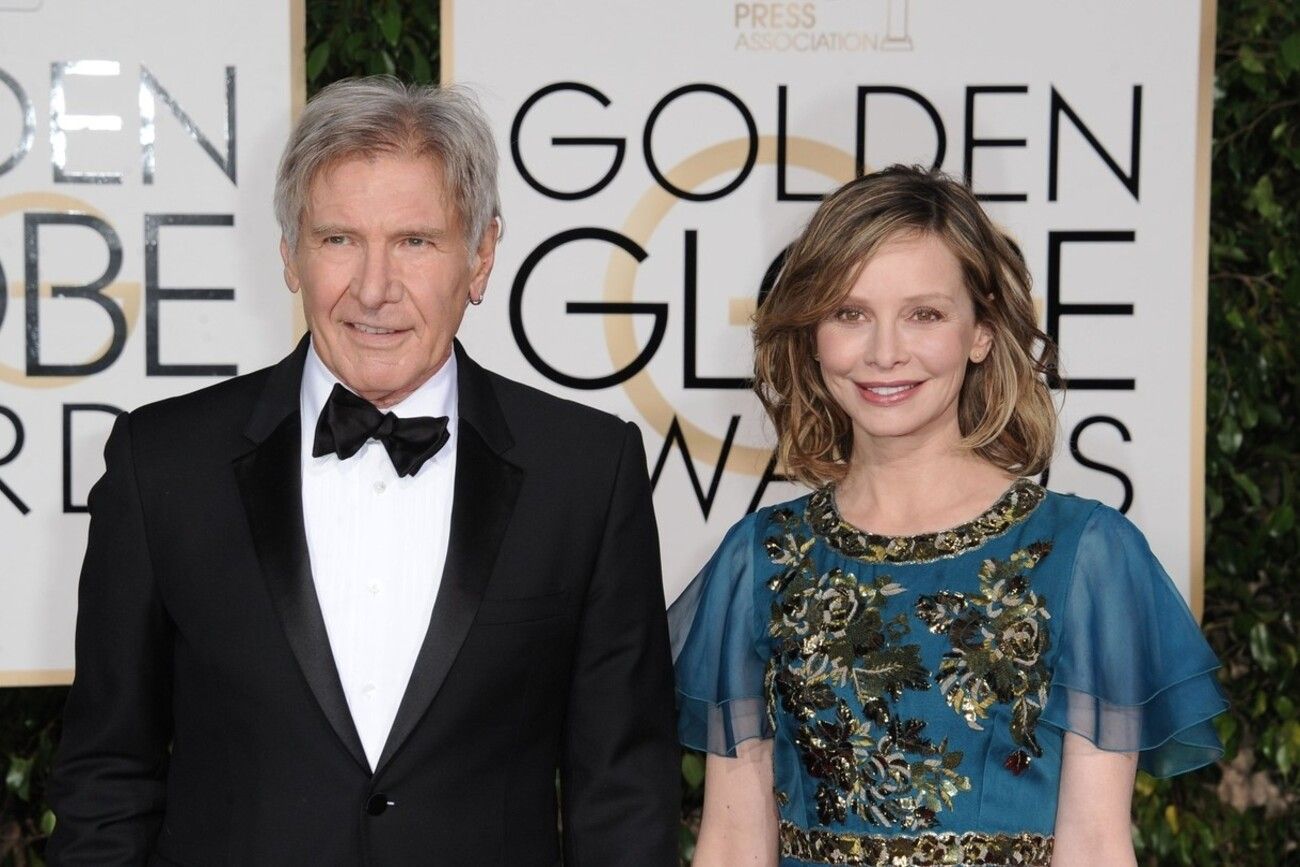 Amy Schumer and Chris Fischer
Given that this celebrity pair had kept their connection private, this brief romance shocked the world even more. Comedian Amy Schumer and chef Chris Fischer first connected through Fischer's sister-in-law, Schumer's personal assistant.
After just giving her guests three days' warning, Schumer revealed that the couple had wed in a small, private ceremony in California four days after they made their relationship public. The couple and their little son, Gene, are content despite their brief romance not being typical.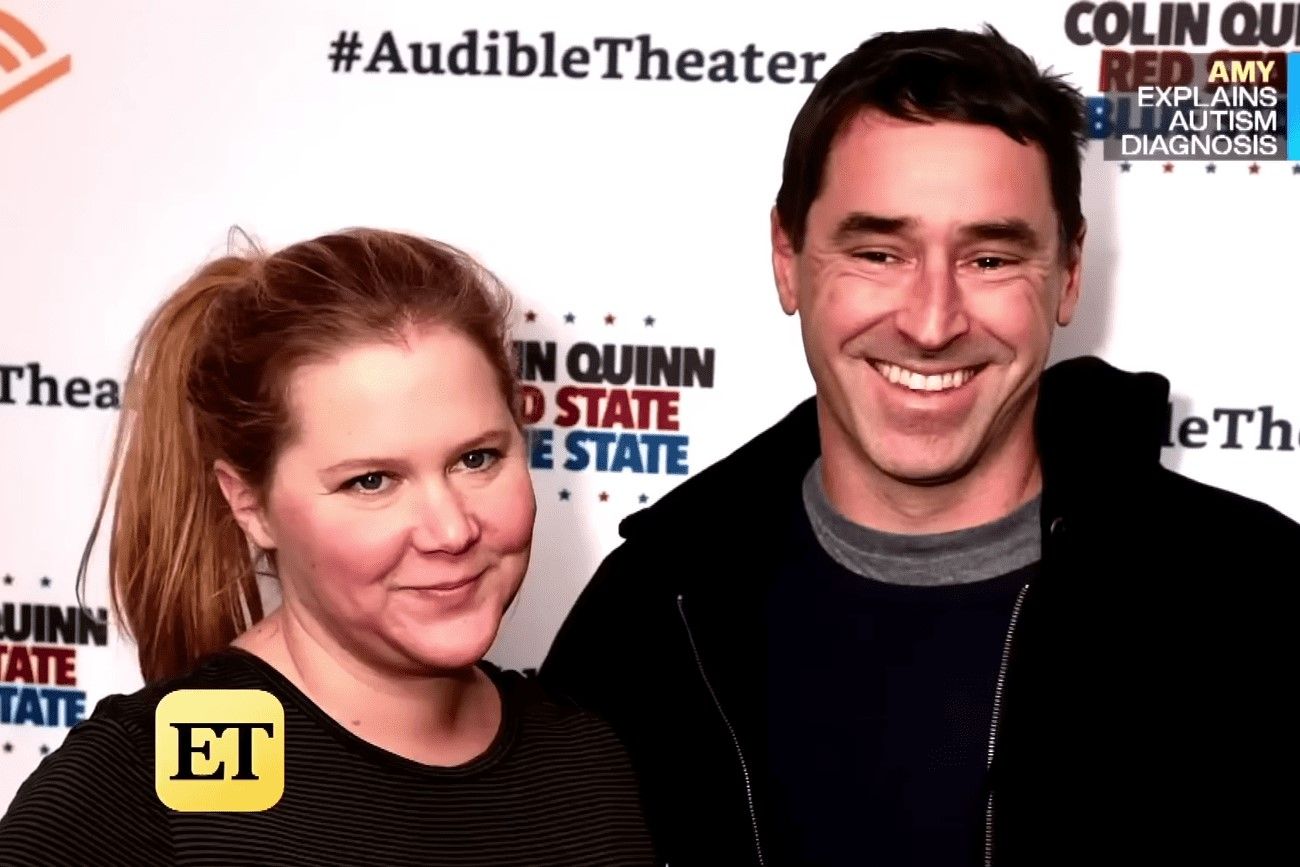 @How Amy Schumer Tried To Chase Her Husband Away | Rumour Juice/Rumour Juice/YouTube.com
Ashton Kutcher and Mila Kunis
It took Ashton Kutcher and Mila Kunis 14 years to begin dating, but once they did, they realized they were soulmates. In 1998, Kutcher and Kunis first crossed paths on the set of That '70s Show. Kunis joined the company when she was just 14 years old because the executives were so taken with her skill.
The two crossed paths again at the Golden Globes seven years after Kutcher departed That '70s Show, and the rest is history. Their partnership merely serves as proof that you'll meet the appropriate person when you're ready.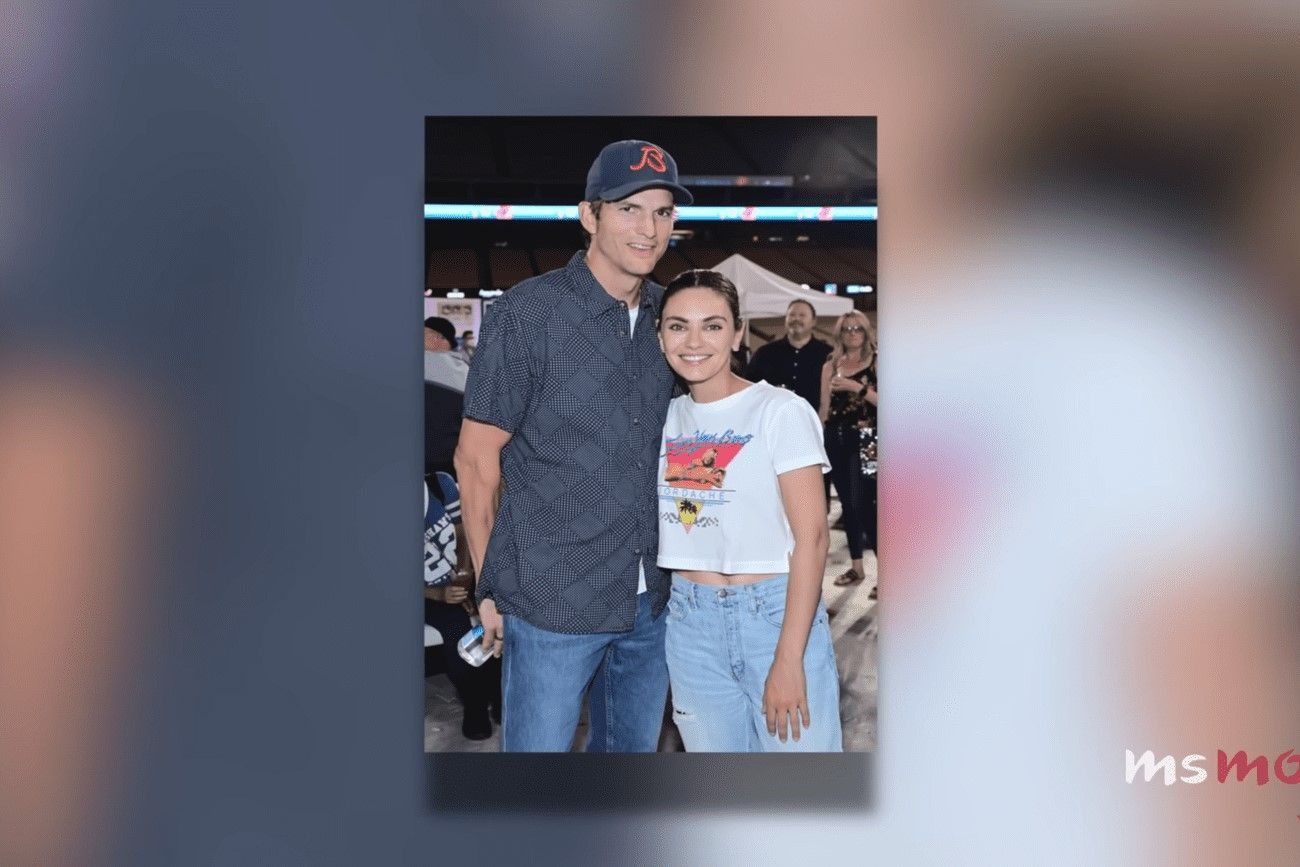 @Top 20 Times Ashton Kutcher & Mila Kunis Made Us Believe in Love/MsMojo/YouTube.com
Harry Styles and Olivia Wilde
Harry Styles, a former member of One Direction, attracted the attention of journalists and the fact that he often met with women who are much older than him.
He dated TV presenter Caroline Flack, who was 31, back in 2011 when he was just 17. Olivia Wilde, an American actress who is also 10 years older than him. Harry started dating her in 2020. However, already in November 2022, it became known that the lovers had separated.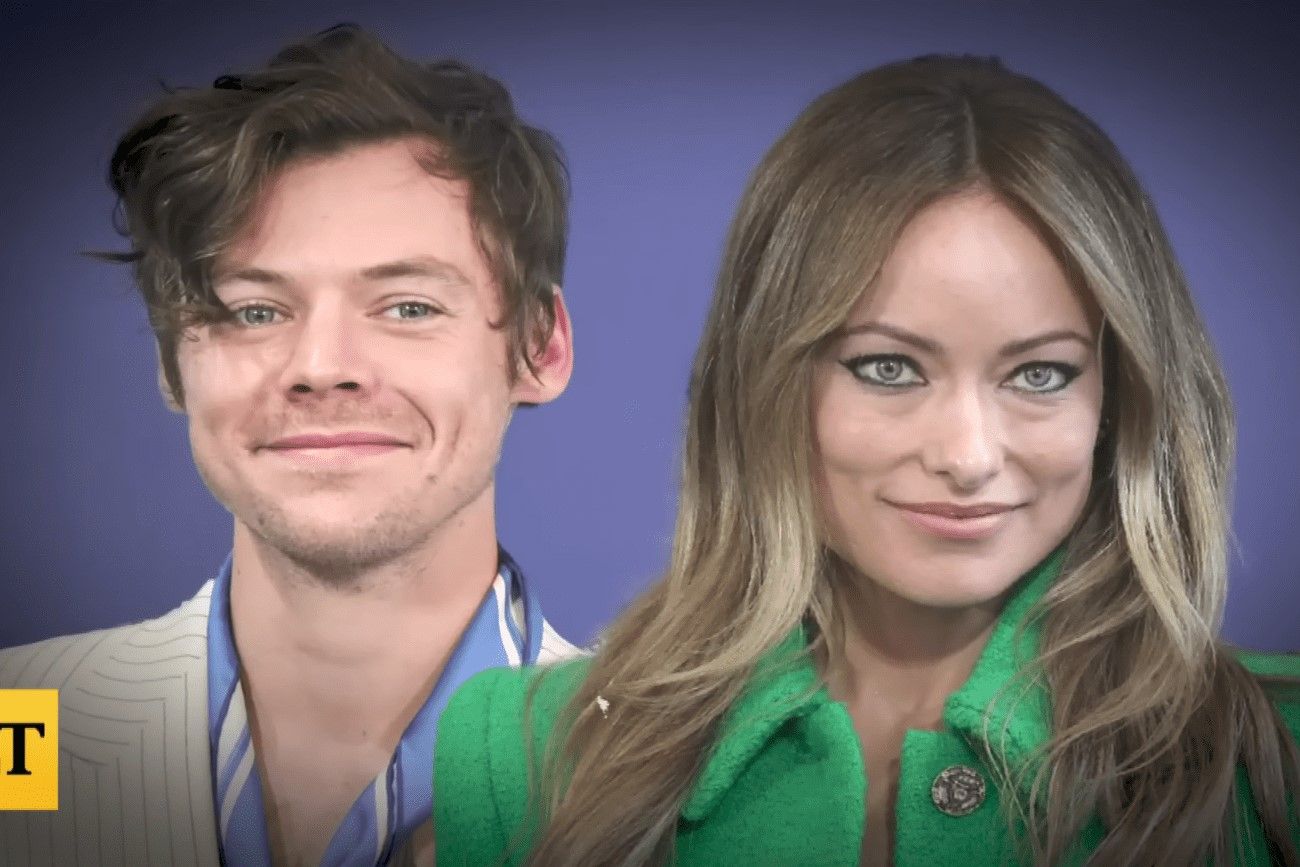 @Harry Styles and Olivia Wilde SPLIT/Entertainment Tonight/YouTube.com
David Foster and Katharine McPhee
David Foster, a musician from Canada, is no stranger to disregarding the opinions of the general public when it comes to his relationships. Due to his role as Yolanda Hadid's husband in the reality series The Real Housewives of Beverly Hills, the composer and producer gained widespread notoriety.
Fans observed the breakdown of the couple's relationship, and Foster soon moved on. Katharine McPhee, David Foster's sixth wife, and David Foster wed in 2019. The producer and the former American Idol finalist are 34 years apart in age.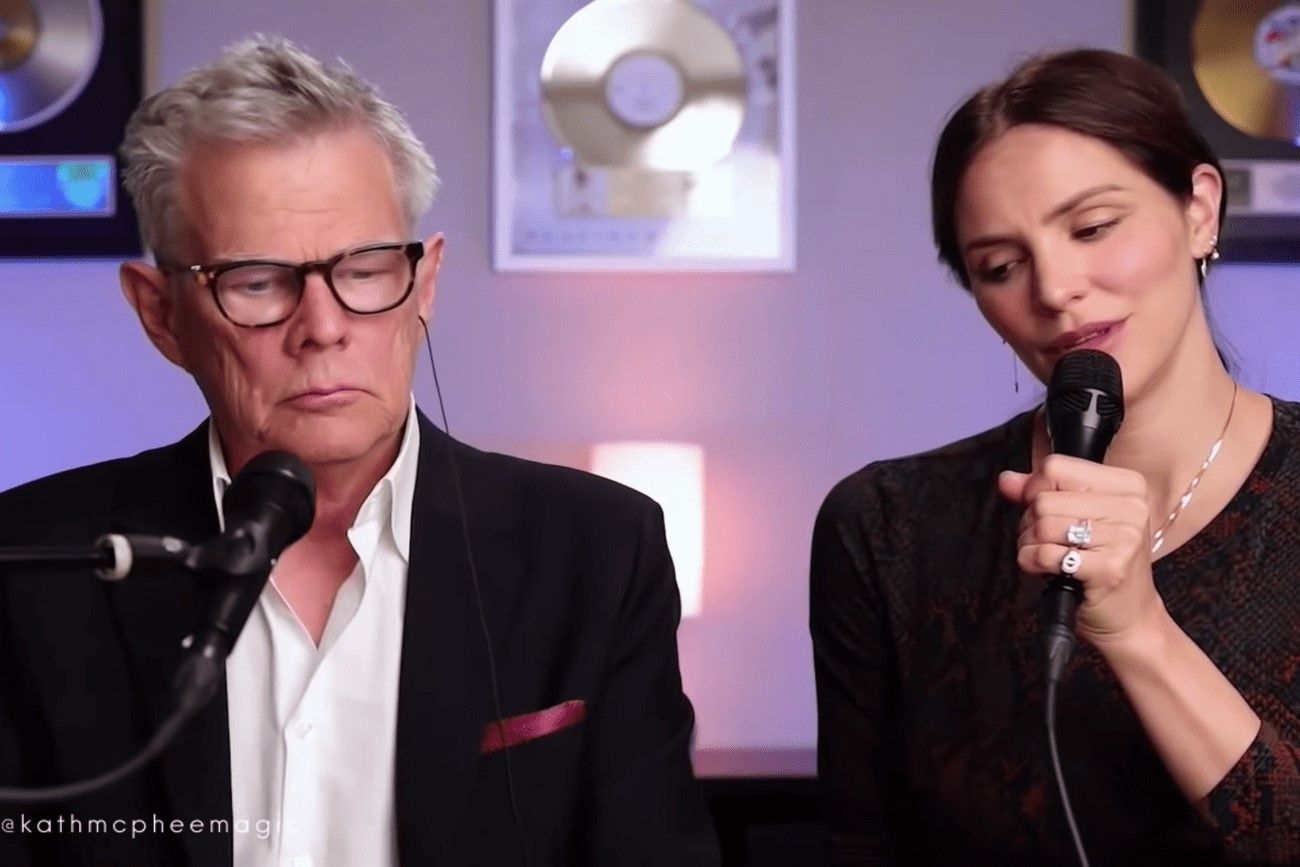 @Katharine McPhee Foster & David Foster - Somewhere over the rainbow @ CAC Gala (11 April 2021)/ Kat McPhee Magic | About Katharine McPhee Foster/YouTube.com
Kim Kardashian and Pete Davidson
In 2020, after the breakup of the marriage with Kanye West, it became known that Pete Davidson and Kim Kardashian are dating. The actor may not have been her type, but he also dated many other famous women as her ex. Kaia Gerber, Kate Beckinsale and Ariana Grande are some of Pete's former lovers. But the relationship with Kim also did not last long - after 9 months of dating, Pete and Kim broke up.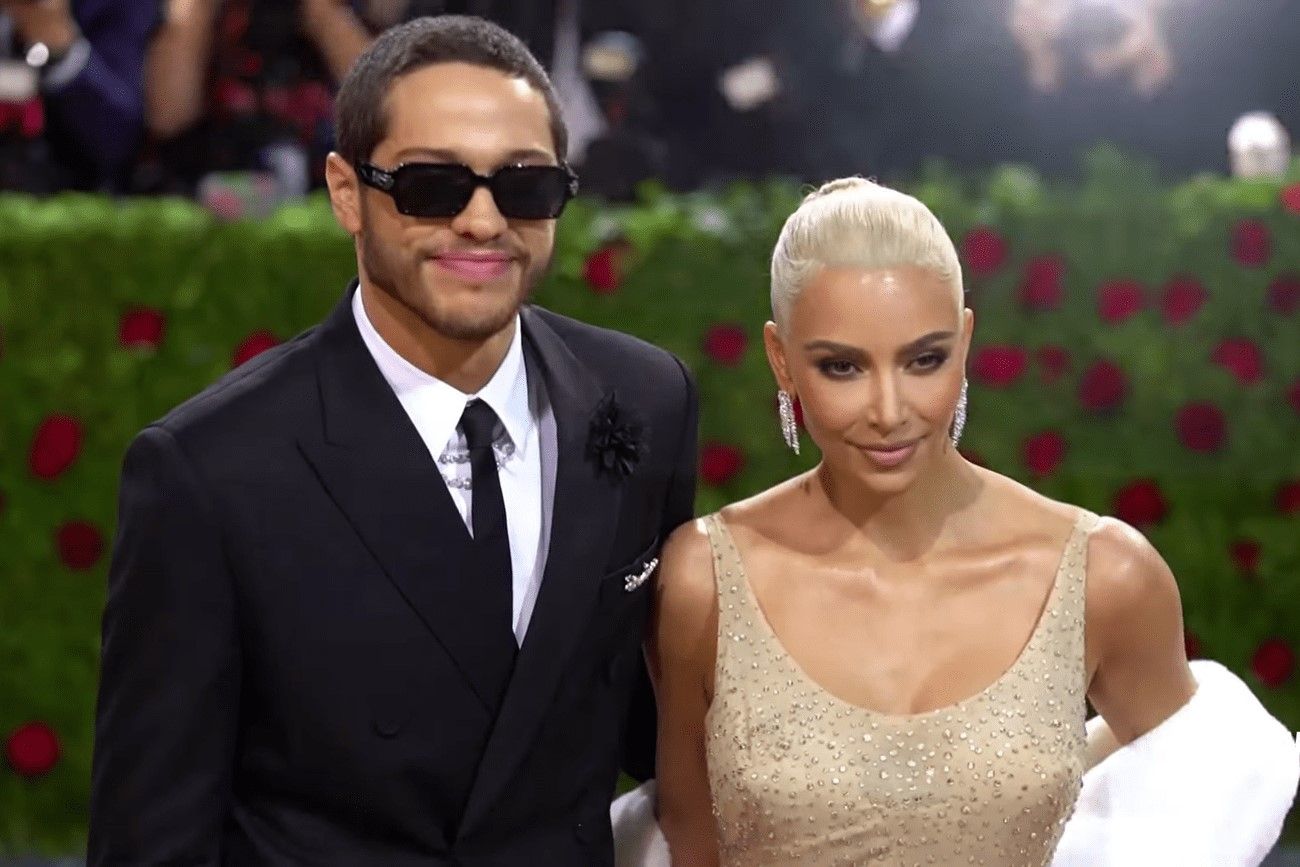 @See Pete Davidson's Debut on The Kardashians | E! News/E! News/YouTube.com
Mo'Nique and Sidney Hicks
People in love partnerships are typically thought to be monogamous. That's not always the case, though. In actuality, a lot of famous people are involved in unusual partnerships. They only worry about what works for them and don't care about stereotypical husband and wife duties.
The actress Mo'Nique has disclosed that her marriage to Sidney Hicks includes an agreement. Being with someone else is not a deal-breaker for the pair because they are always honest. We're pretty honest, she says. There are no hidden things.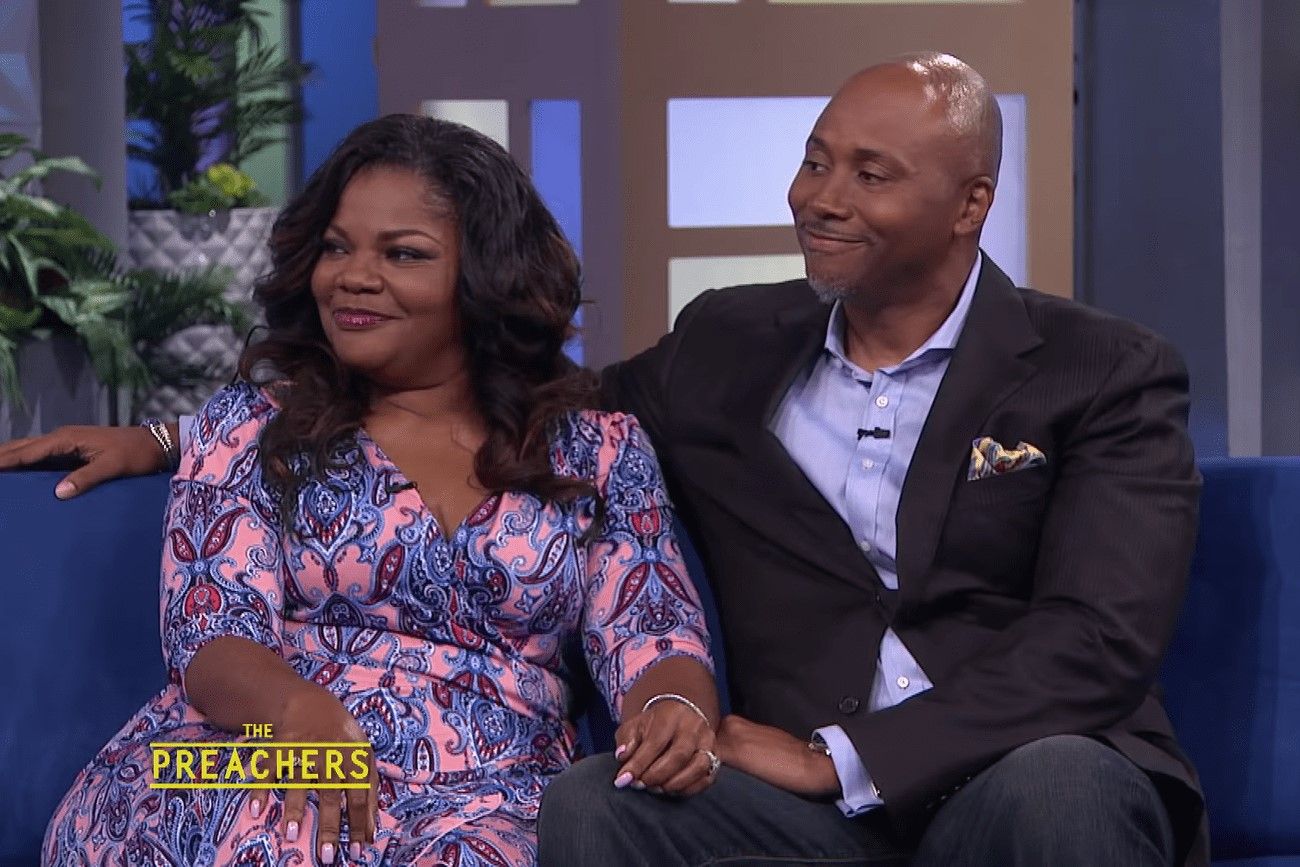 @Mo'Nique Shares Her Secret to Making An Open Marriage Work/The Preachers/YouTube.com
Arie Luyendyk Jr. and Lauren Burnham
Arie Luyendyk Jr. and Lauren Burnham's romance is actually rather enchanted. When Dutch-American car racer Arie was chosen for The Bachelor in 2017, the couple connected. He eventually got down on one knee and proposed to Becca Kufrin, but he later regretted it and started dating the runner-up, Lauren Burnham.
Amazingly, these two married in 2019 and have three kids together since then. Even if they upset the entire Bachelor Nation, at least they got their reality TV in the end.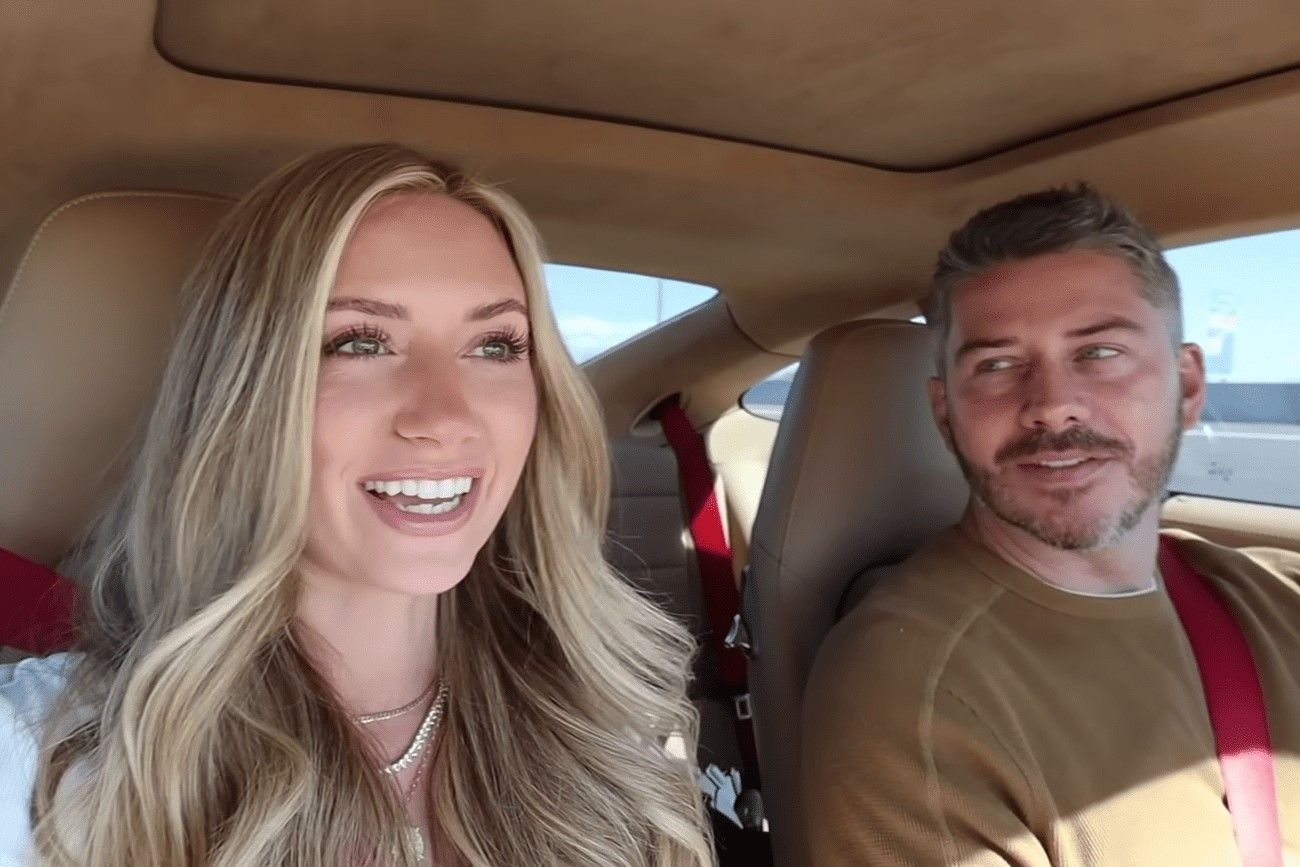 @THE MOST AMAZING SURPRISE DATE | We launched an app called DUO/Lauren & Arie/YouTube.com
Heidi Montag and Spencer Pratt
Listen, if reality TV stars Spencer Pratt and Heidi Montag cared what others thought of them, they would have vanished long ago. Speidi are all about the drama and thrive on public disfavor.
Our screens first saw Heidi and Spencer in the MTV reality series The Hills. Lauren Conrad and Heidi's friendship ended when Heidi decided to choose Spencer over Lauren. Their marriage dates back to 2008. Gunner Stone, their son, was born in 2017.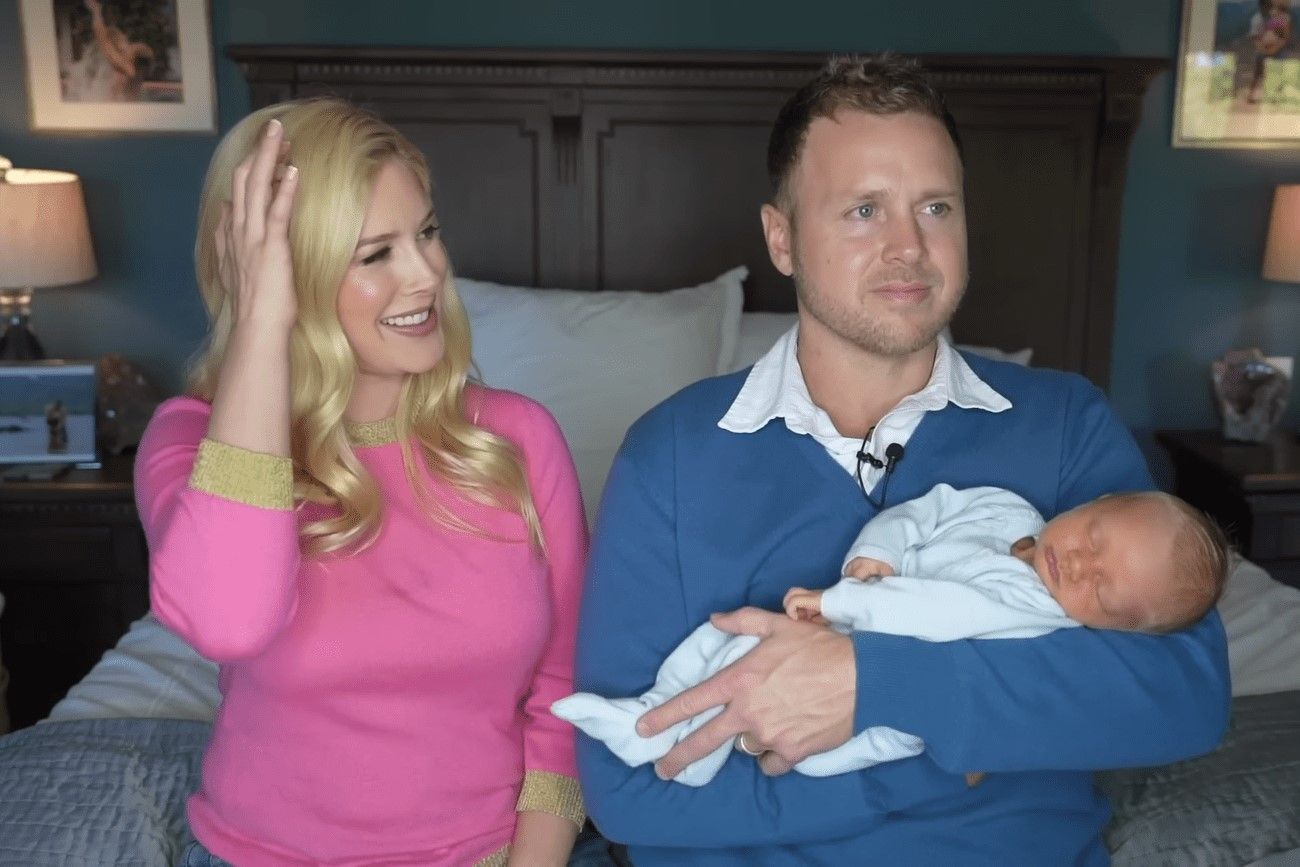 @Heidi Montag & Spencer Pratt Open Up About Adjusting To Being Parents of 2 Boys/Us Weekly/YouTube.com
Tom Ackerley and Margot Robbie
Who knew Margot Robbie, an actress, was married? Absolutely not! While some famous people are quite open about their relationships, others are very private. The Australian actress keeps her marriage fairly discreet and hardly ever publishes photos of herself and her husband together.
Interesting fact: Margot Robbie and Tom Ackerley shared a room before getting married. In 2013, she first met the British assistant director, who she later relocated to London with along with a few others. They eventually began dating. In 2016, the pair exchanged vows in a secret ceremony.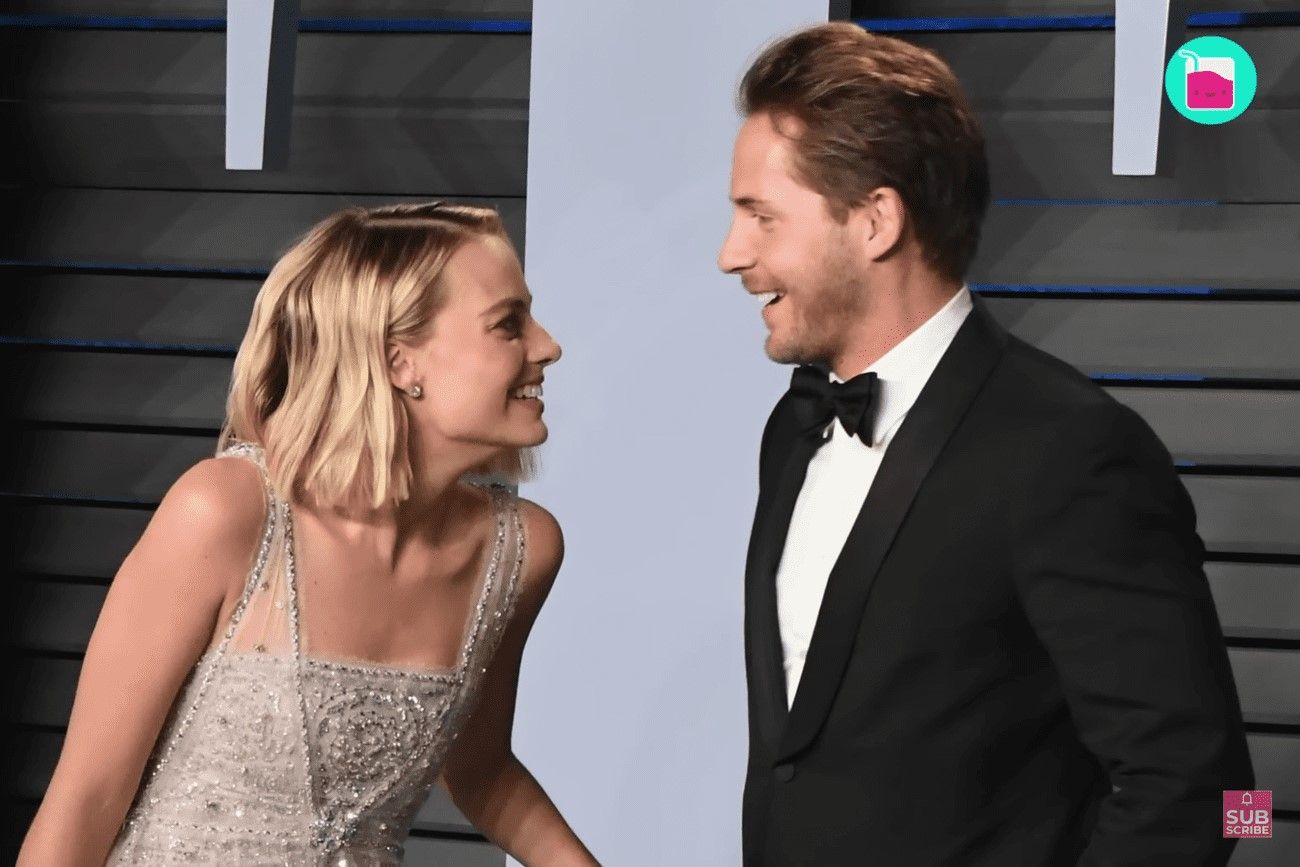 @How Margot Robbie's Husband Changed Her Idea Of Love | Rumour Juice/Rumour Juice/YouTube.com
Nico Tortorella and Bethany C. Meyers
Nico Tortorella and Bethany C. Myers are at the forefront of challenging stereotypes. The actor has been married to Bethany C. Meyers for more than ten years. They came out as being in a gay polyamorous relationship in 2017.
After their announcement, Nico and Bethany's family refused to ask them to Thanksgiving dinner. Whatever the case, they continued as usual. They later came out as transgender in a video with drag performer Trinity the Tuck.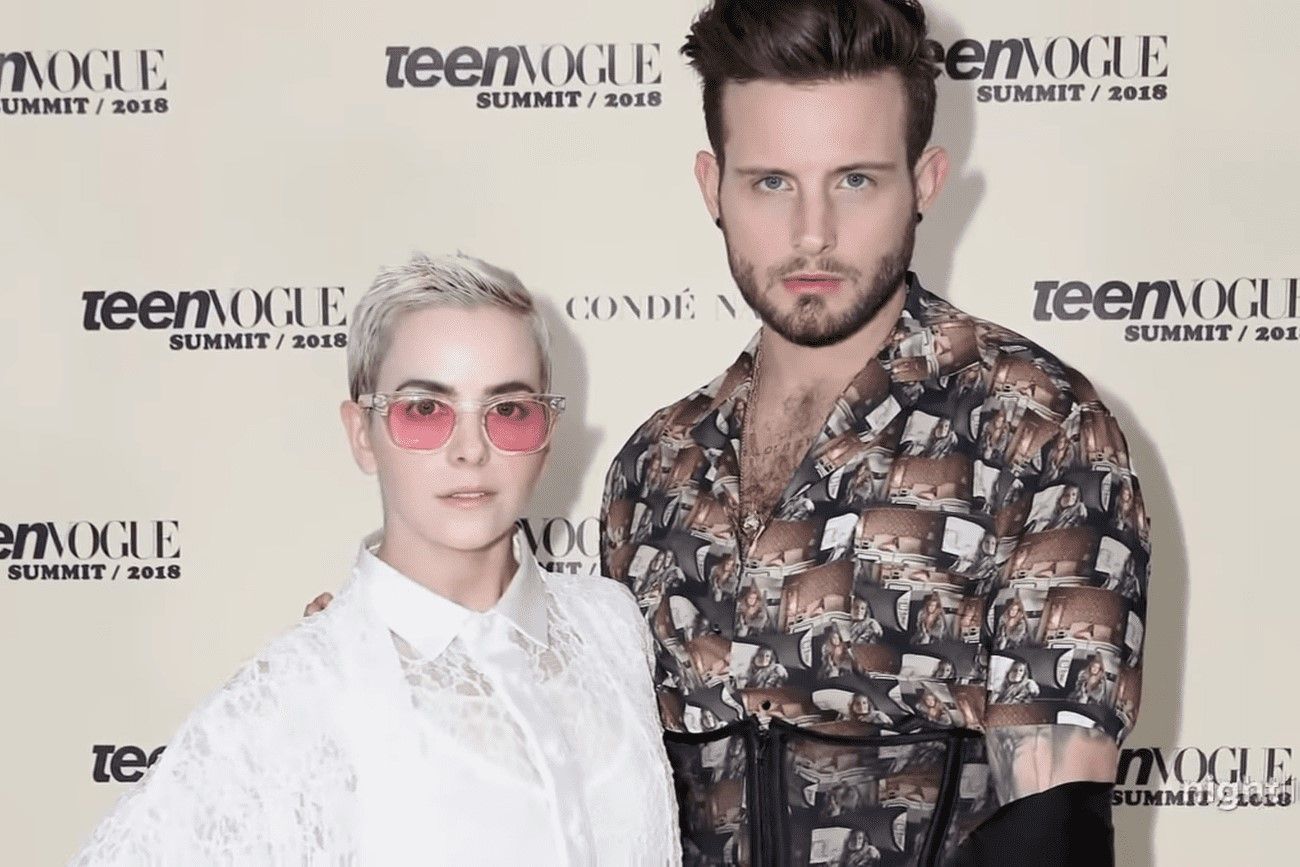 @'Younger' star Nico Tortorella on their untraditional marriage, LGBTQ+ advocacy | Nightline/ABC News/YouTube.com
Tina Turner and Edwin Bach
Until her death in 2023, Tina Turner remained one of the greatest singers in the world. Tina met her future husband Edwin Bach very interestingly. Turner's record company EMI sent Bach to pick him up at Heathrow Airport in 1986. After that, their relationship quickly developed.
In an interview, Turner claimed that Bach is the younger of them, as they are 16 years apart in age. Despite being together since the 1980s, the couple only got married in Switzerland in 2013! Despite the age difference, Tina and her husband proved that true love can only be interrupted by death.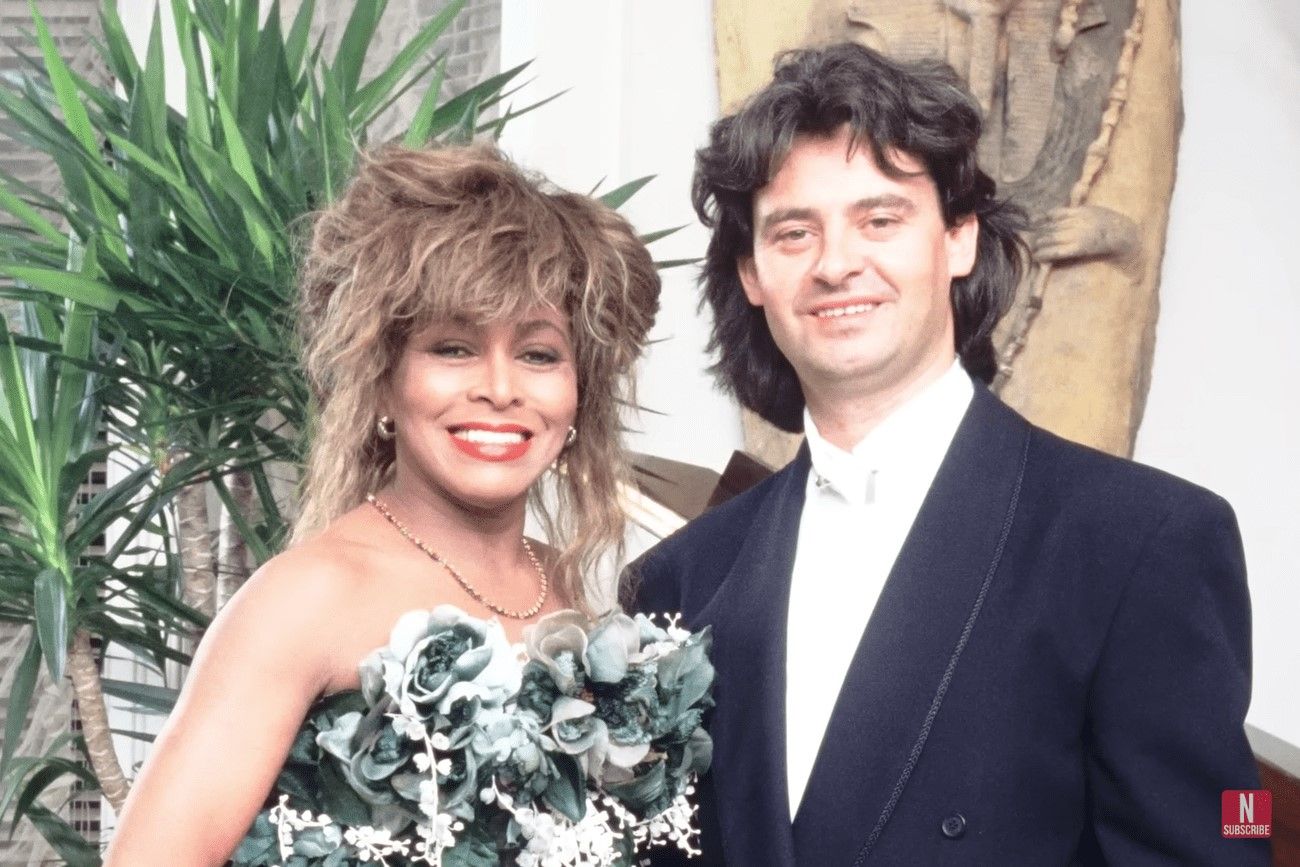 @The Truth About Tina Turner's Husband Erwin Bach/ Nicki Swift/YouTube.com
Leonardo DiCaprio and Camila Morrone
Leonardo DiCaprio has one of the most successful acting careers in Hollywood. He is also very popular among women, although he does not meet them for long. In 2017, DiCaprio was photographed with Camila Morrone, a supermodel who was 20 years old at the time. Throughout their relationship, they have only made occasional public appearances as they are known to be private.
Nevertheless, later the couple broke up, as everyone suspected. It is worth adding that Camila became another girl who is twice as young as Leo and with whom he had another short affair. After all, Leo, as you know, chooses girls at least twice his age.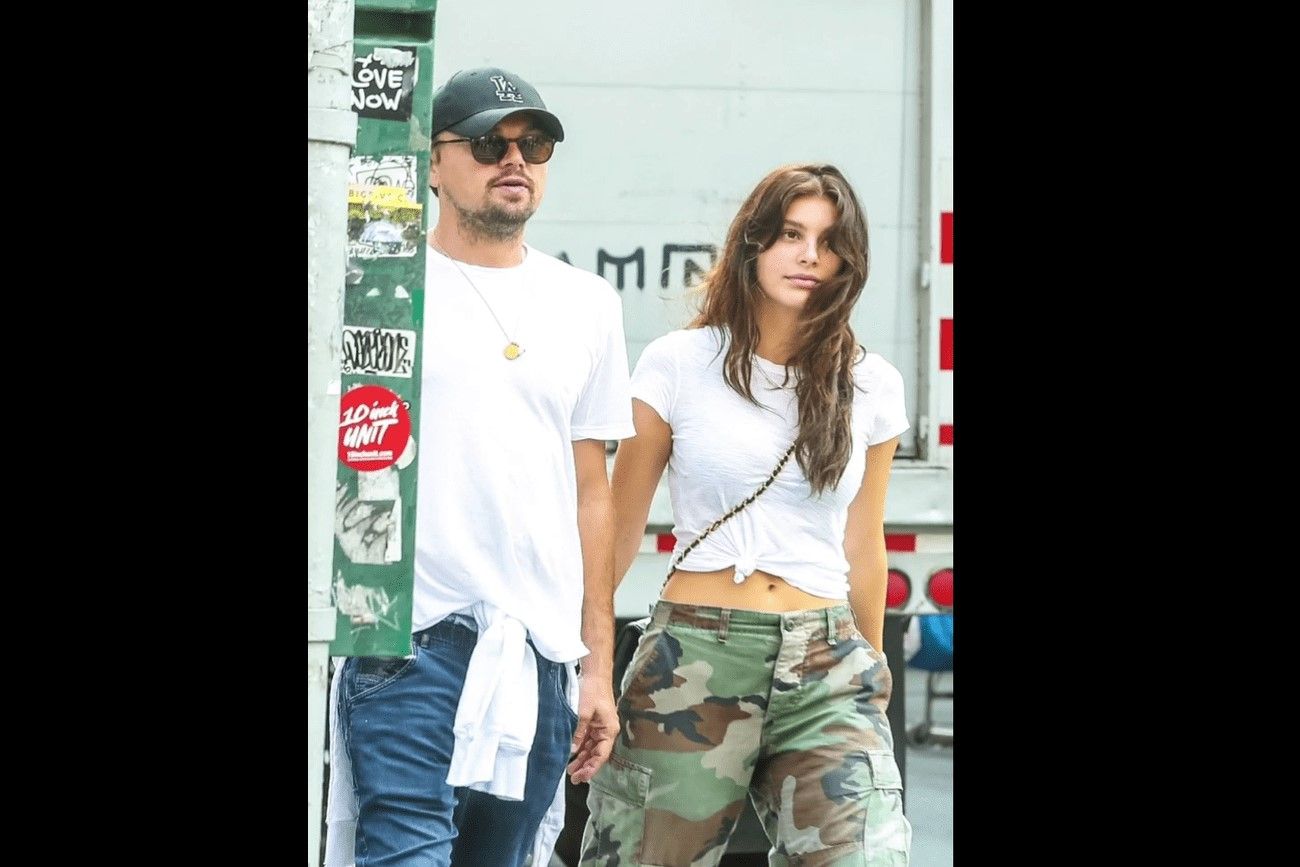 @Leonardo Dicaprio and Girlfriend Camila Morrone❤/gabut vlog/YouTube.com
Lisa Bonet and Jason Momoa
In 2013, Momoa first met Lisa Bonet, his childhood idol, at a jazz club. They started dating soon after and got married in 2017. Despite the difference of 13 years.
But after 17 years of dating, the couple split, leaving fans with no details of the divorce. It became known at the end of 2022. IN
Momoa and Bonet have two children together.
@All the Signs Lisa Bonet & Jason Momoa's Relationship Was DOOMED/ RRG/YouTube.com