Famous couples who don't want to mention their romantic relationships from the past
11 Jul 2023
When two stars come together, it creates a media frenzy and the world eagerly watches their relationship. However, celebrity unions often fall under the so-called "Hollywood curse" and do not last long. And some of them now want to forget about their previous failed romances forever. But we decided to remember which celebrities had relationships in the past with their colleagues and why they ended in failure.
Nick Jonas and Selena Gomez
Selena Gomez's dating life has indeed been a subject of interest, with on-and-off relationships involving Justin Bieber and The Weeknd. However, prior to her involvement with either of these singers, Gomez dated fellow Disney actor and boyband member Nick Jonas. Their relationship coincided with the release of the Jonas Brothers' single Burnin Up, which achieved significant success as their first top five hit in the United States. Gomez even made an appearance in the music video for the song, adding an extra layer of connection between her and Nick Jonas during that time.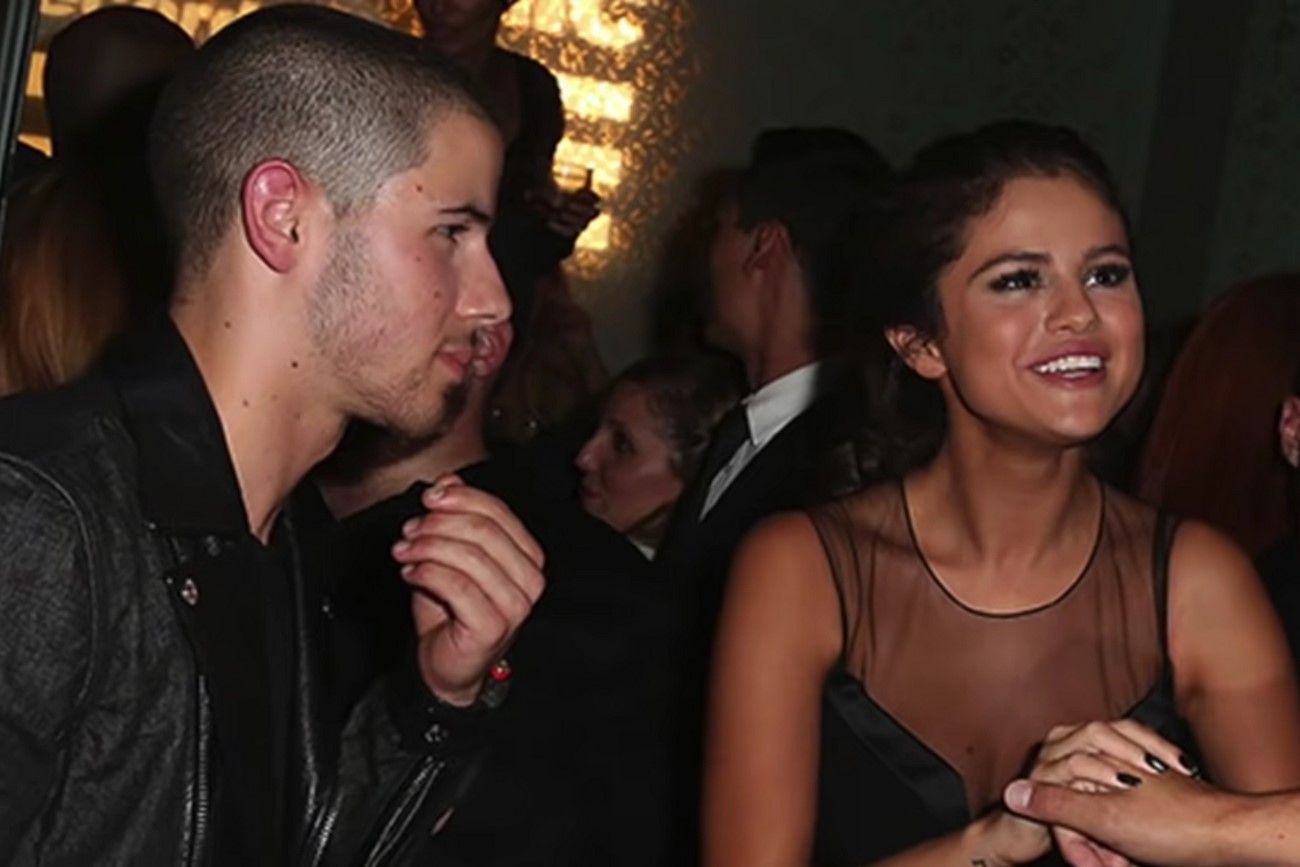 @Nick Jonas Girlfriend (2006 - 2021)/You Should Know/YouTube.com
Ryan Gosling and Sandra Bullock
In 2011, speculations arose about a potential romantic involvement between Sandra Bullock and Ryan Reynolds, but it wouldn't have been the first time Sandra had a Ryan in her life. Back in 2002, the actress, known for her role in Miss Congeniality, was in a relationship with actor Ryan Gosling. Their one-year romance gained significant media attention when it became public knowledge, primarily due to their prominent status in Hollywood. However, it was their notable age gap of 16 years that particularly intrigued the media and sparked conversations.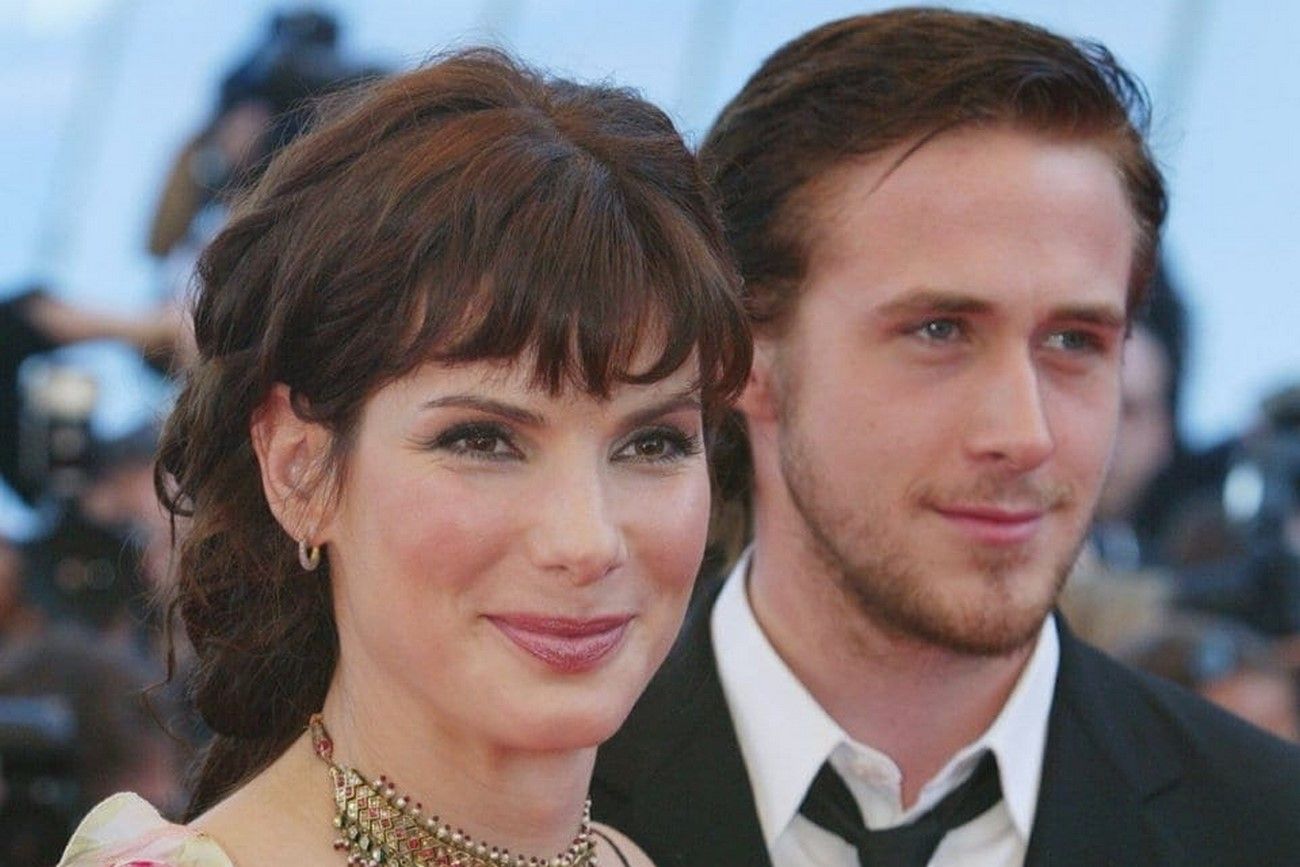 @The Stars You Forgot Dated Including Ryan Gosling And Sandra Bullock/ET Canada/YouTube.com
Kim Kardashian and Nick Cannon
Kim Kardashian, who is now widely recognized for her marriage to rapper and singer Kanye West, has become a subject of constant scrutiny for her actions and those of her family. However, prior to the era of Keeping Up with the Kardashians, Kim was involved with Nick Cannon. They embarked on a romantic relationship in September 2006, a time before Kim Kardashian became one of the most renowned women in the world. Nonetheless, their relationship only endured for four months, coming to an end in January 2007. Subsequently, Cannon married and later divorced Mariah Carey.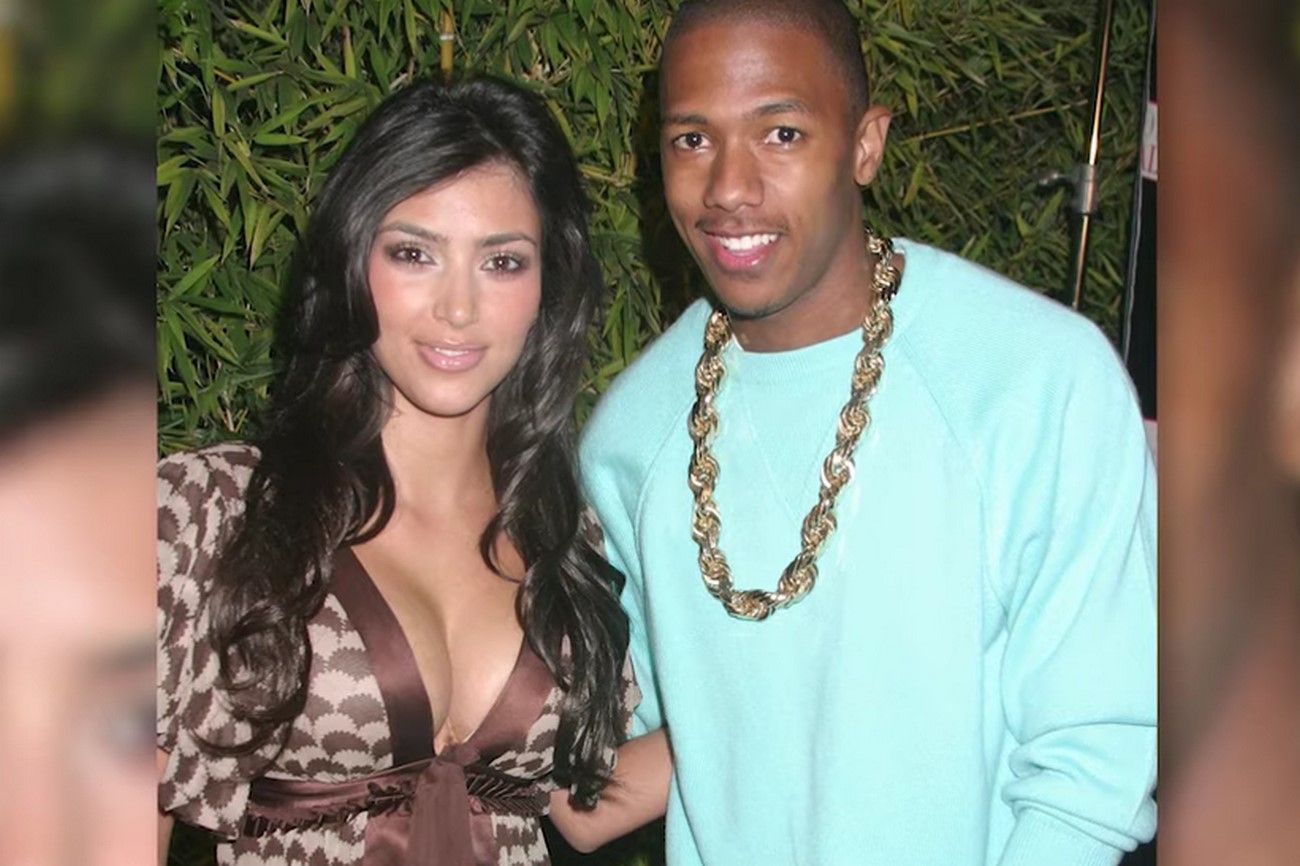 @How Kim Kardashian Broke Nick Cannon's Heart/Access Hollywood/YouTube.com
Ryan Reynolds and Alanis Morissette
Ryan Reynolds, along with his current spouse Blake Lively, has undoubtedly become the epitome of a desirable couple as evident from their social media posts. Nonetheless, prior to crossing paths with the Gossip Girl star, marrying her, and starting a family, the Deadpool actor was in a relationship with Alanis Morissette. The two Canadian personalities met in 2002 and maintained their romance for four years. Reynolds even went so far as to propose to the acclaimed singer of Ironic, but alas, the couple did not exchange vows. Instead, they went their separate ways in 2006.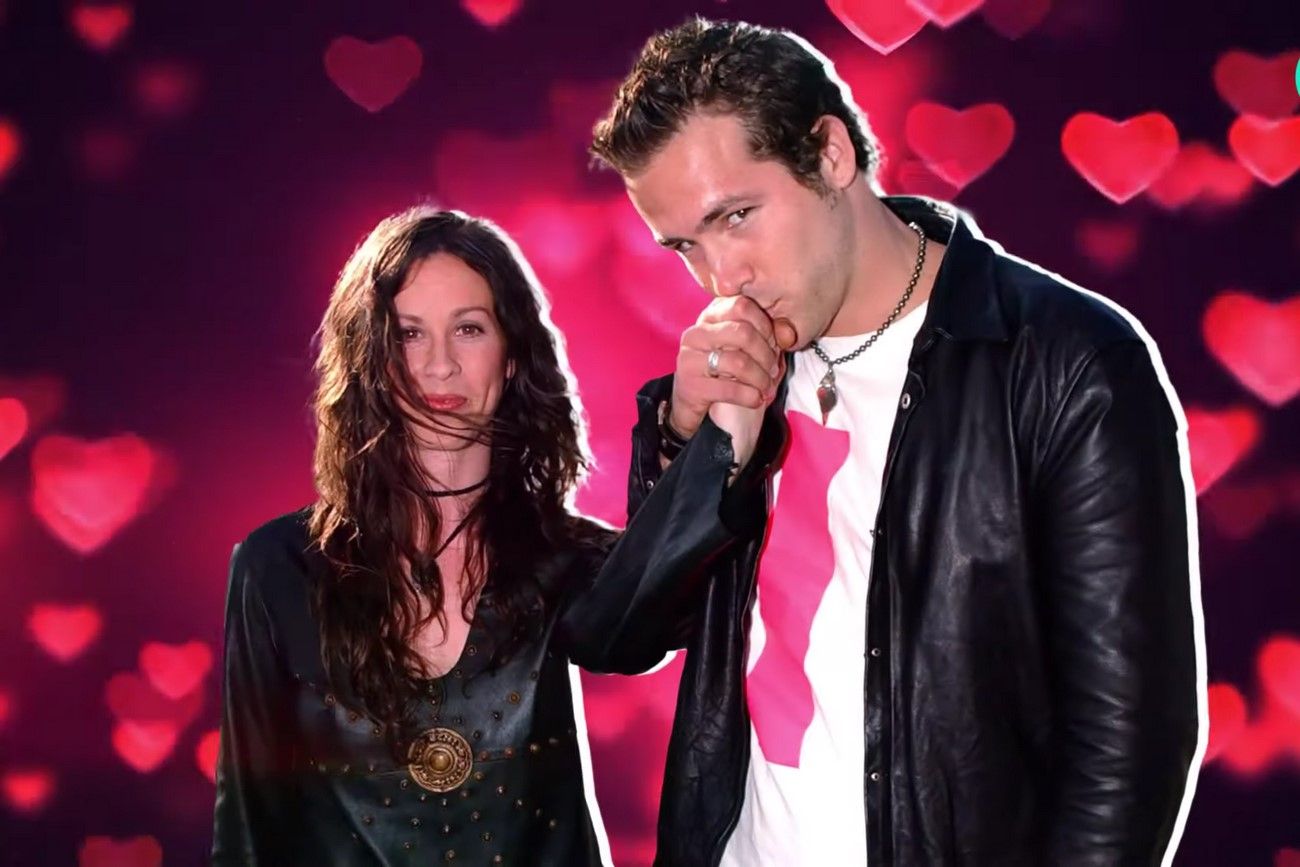 @How Ryan Reynolds Almost Married Alanis Morissette | Rumour Juice/Rumour Juice/YouTube.com

Justin Timberlake and Fergie
Prior to her relationship and eventual marriage with Josh Duhamel, Fergie had a romantic involvement with Justin Timberlake, long before they both settled down. Their connection began after collaborating on the song Where Is the Love? and subsequently led to dating. In a 2003 interview with Cosmopolitan, Fergie characterized their relationship as a casual fling. She explained that they would hang out with their mutual friend, J.C. Chasez, who was dating one of Fergie's close friends from 'N Sync. Fergie elaborated, stating, "Justin and I would go out together, have a good time, and engage in some romantic moments. We even went on a trip to Hawaii, but we were never in a serious relationship. He was more of a 'Mr. Right Now' for me."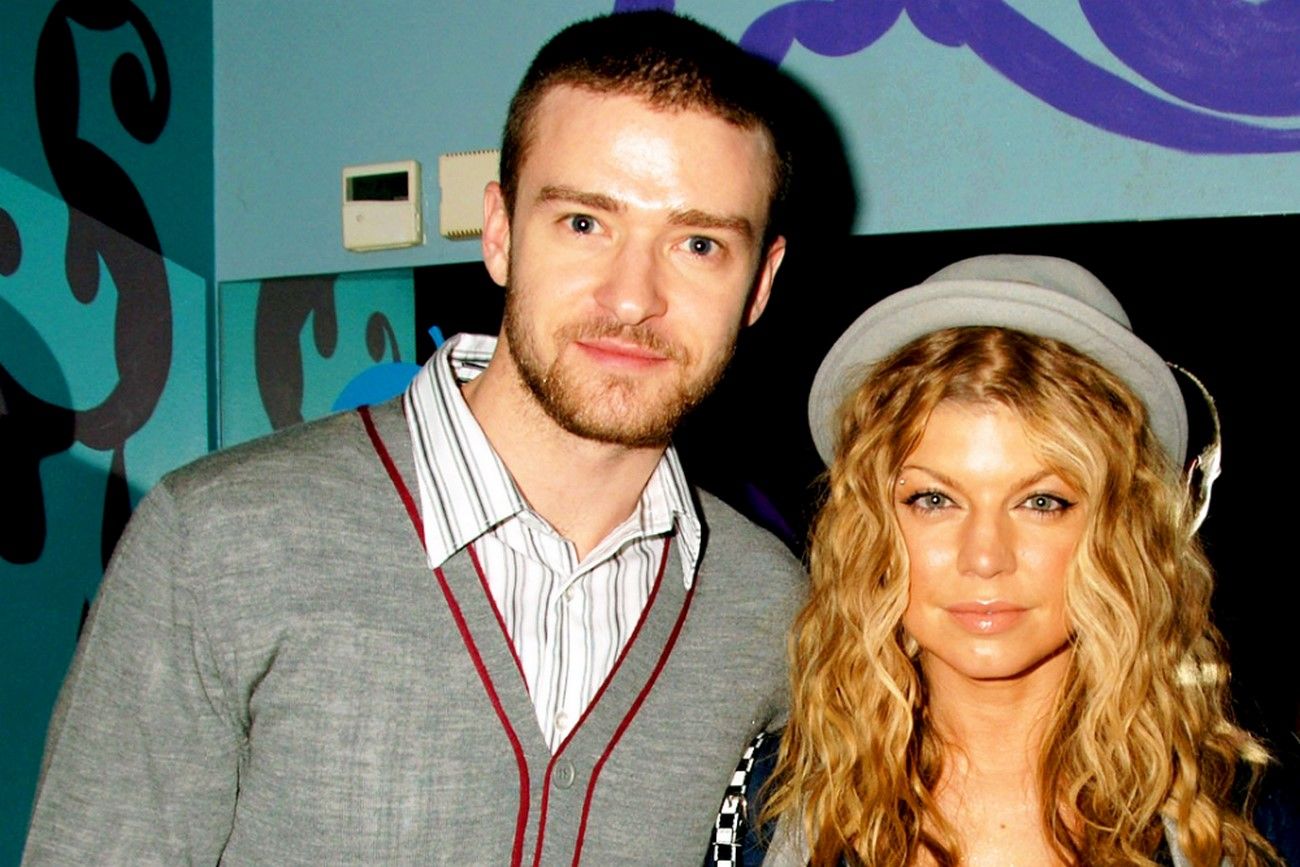 @Fergie's BIZARRE Relationship with Justin Timberlake (HE WAS ONLY 16)/SLOAN/YouTube.com
Mila Kunis and Macaulay Culkin
During her time on the hit show That '70s Show, Mila Kunis was in a relationship with Home Alone star Macaulay Culkin. Their romantic journey began in 2002 and lasted for a solid eight years. Kunis reminisced about their time together during an interview with Howard Stern, remarking, "He was huge. Their relationship was not without its challenges. Despite the initial excitement and attention Brad Pitt garnered from fans wherever he went, it seems that the attraction eventually dwindled. This shift in dynamics led to their breakup in 2011, indicating that their connection had diminished over time.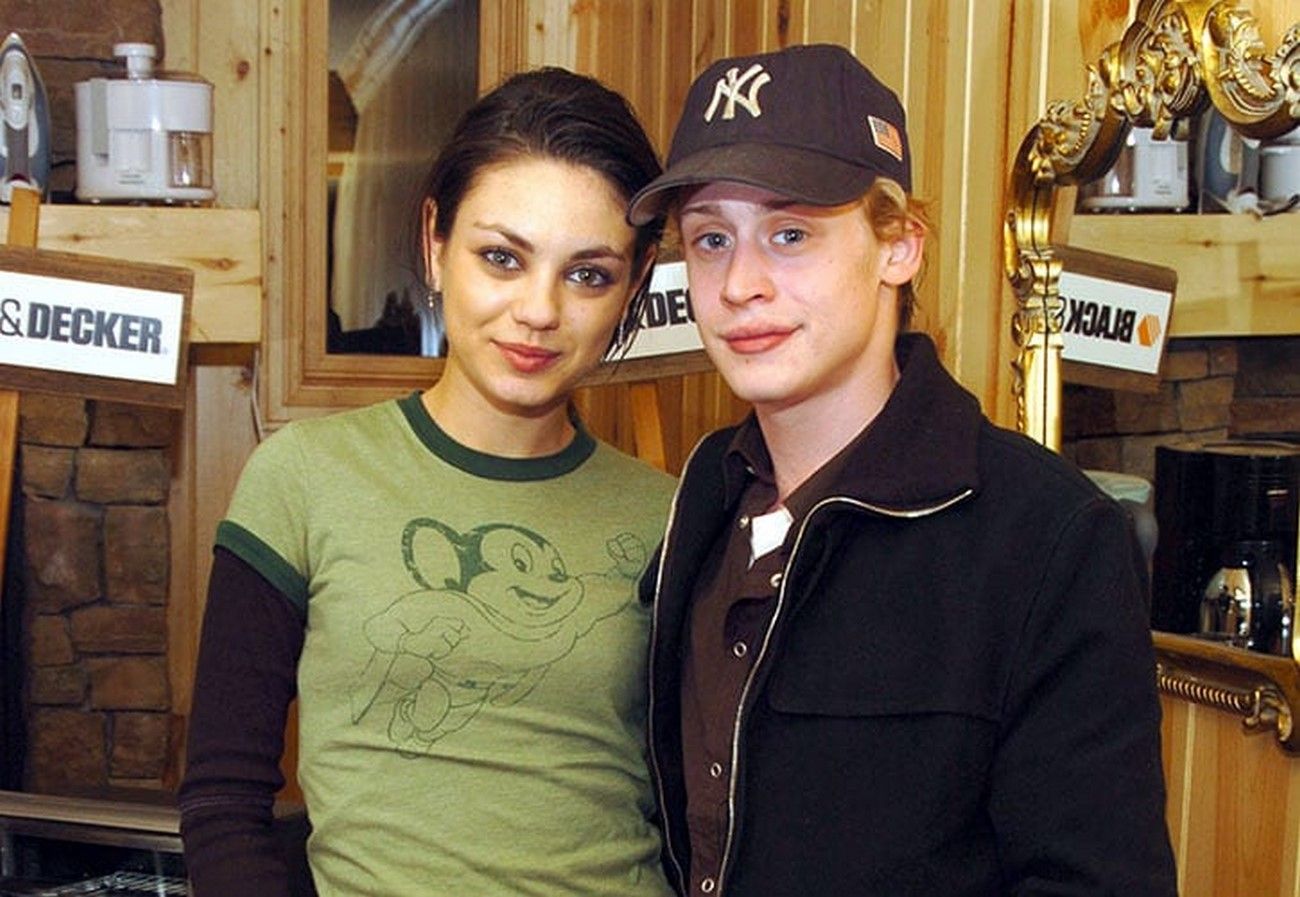 @Mila Kunis Says She Was to Blame for Macaulay Culkin Breakup/Entertainment Tonight/YouTube.com
Julia Roberts and Liam Neeson
Celebrities and their relationships have always been a topic of fascination for many. It's particularly intriguing when two A-list stars are involved romantically. However, it's not uncommon to forget about past celebrity couples. One such couple that may have slipped from memory is the pairing of Julia Roberts and Liam Neeson, two of Hollywood's biggest stars. Before they married their current partners, Roberts and Neeson dated from 1988 to 1990. Their relationship began when they met on the set of the film Satisfaction.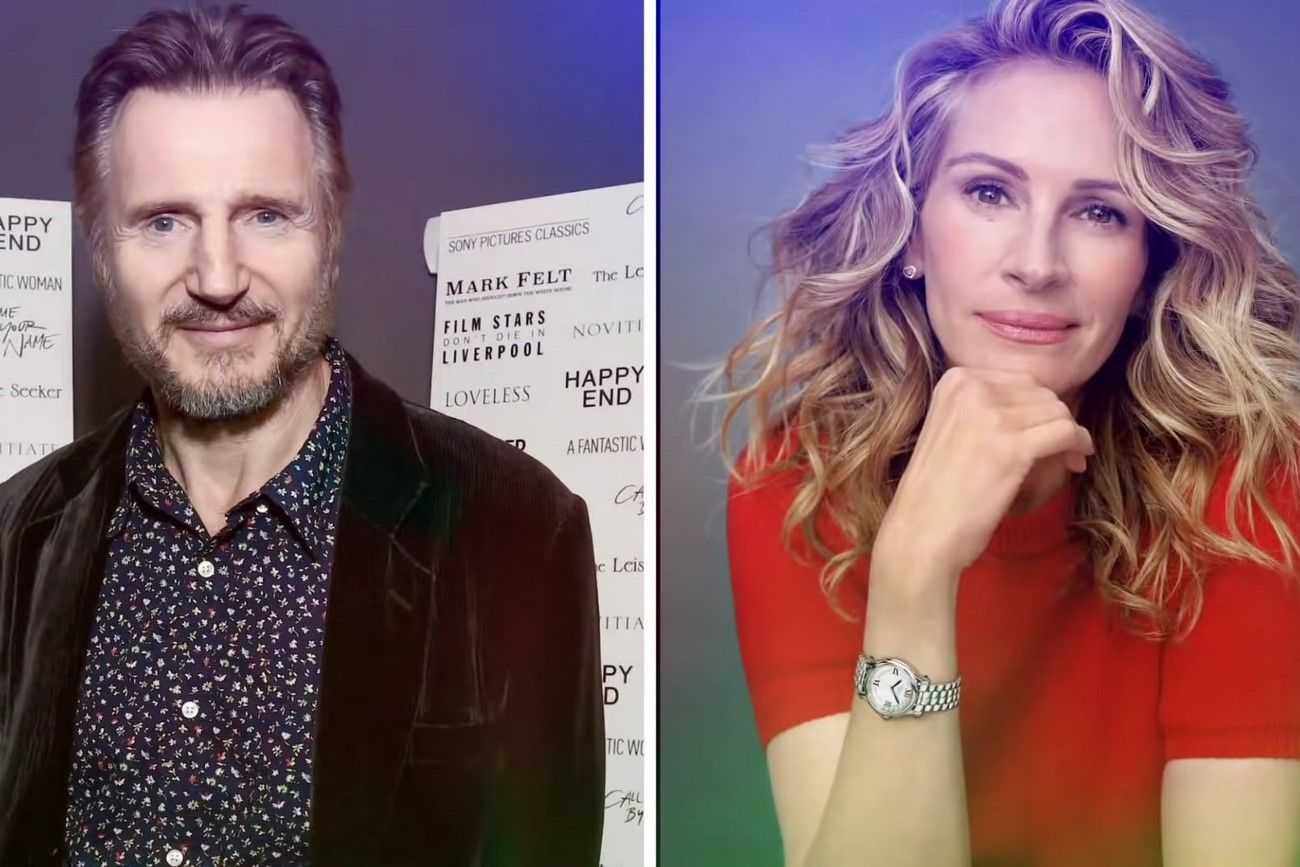 @Julia Roberts All Boyfriend ★ 2022/You Should Know/YouTube.com
Brad Pitt and Shalane McCall
Brad Pitt's inclusion on this list may not come as a surprise given his reputation as a ladies' man. In 1987, when Pitt was 24 years old, he had a four-episode role on the CBS soap opera Dallas where he crossed paths with Shalane McCall, who was 15 at the time and known for her portrayal of Charlotte "Charlie" Wade on the show.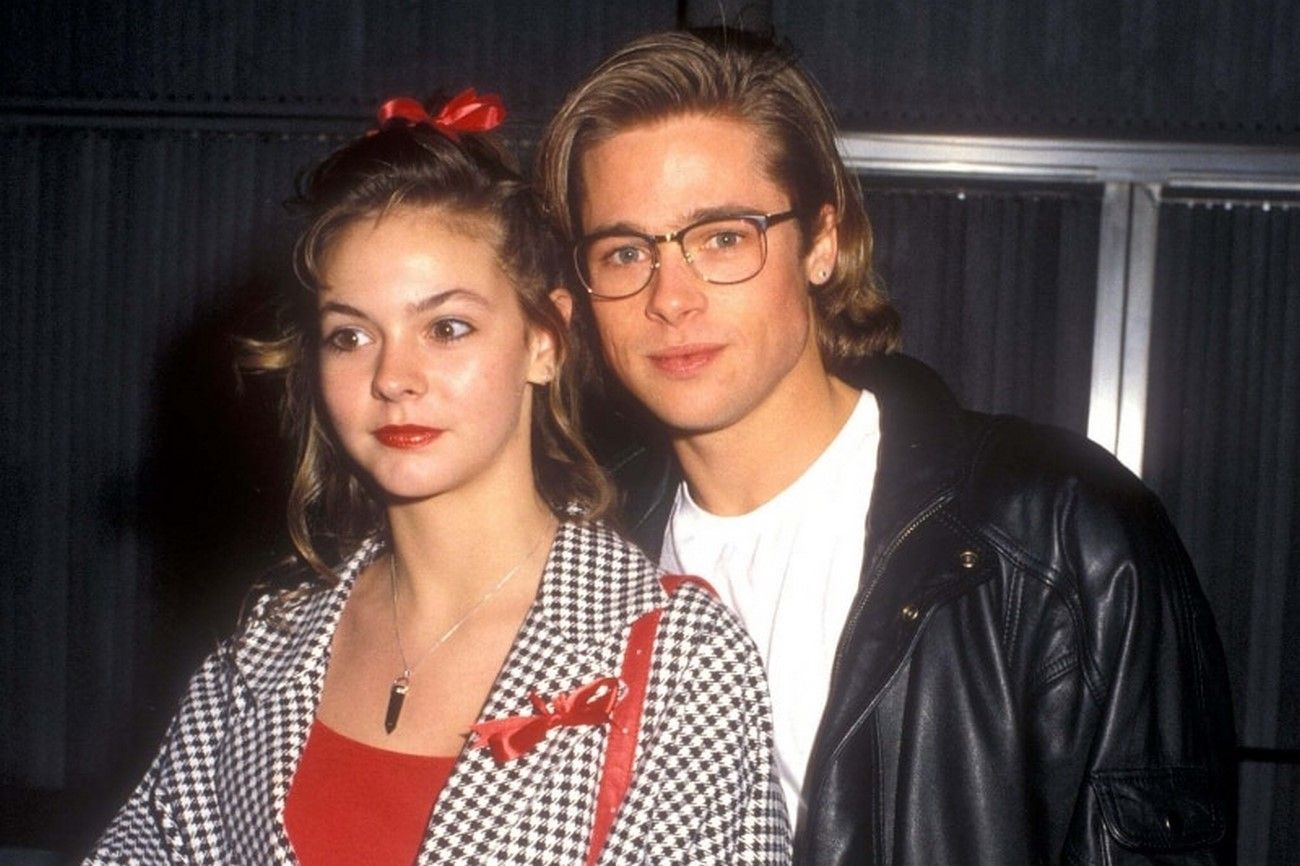 @Brad Pitt's Lifestyle ★ 2021/Lifestyle & Net Worth/YouTube.com
Angelina Jolie and Jonny Lee Miller
Angelina Jolie has undeniably attracted significant media attention with her relationship choices, as well as the controversies and affairs that accompanied them. Prior to her highly publicized marriage to Brad Pitt, her co-star in Mr & Mrs Smith, Jolie was married to Jonny Lee Miller. Similar to her relationship with Pitt, Jolie and Miller met while working together on the film Hackers in 1995. They exchanged vows in March 1996 but unfortunately parted ways three years later in 1999.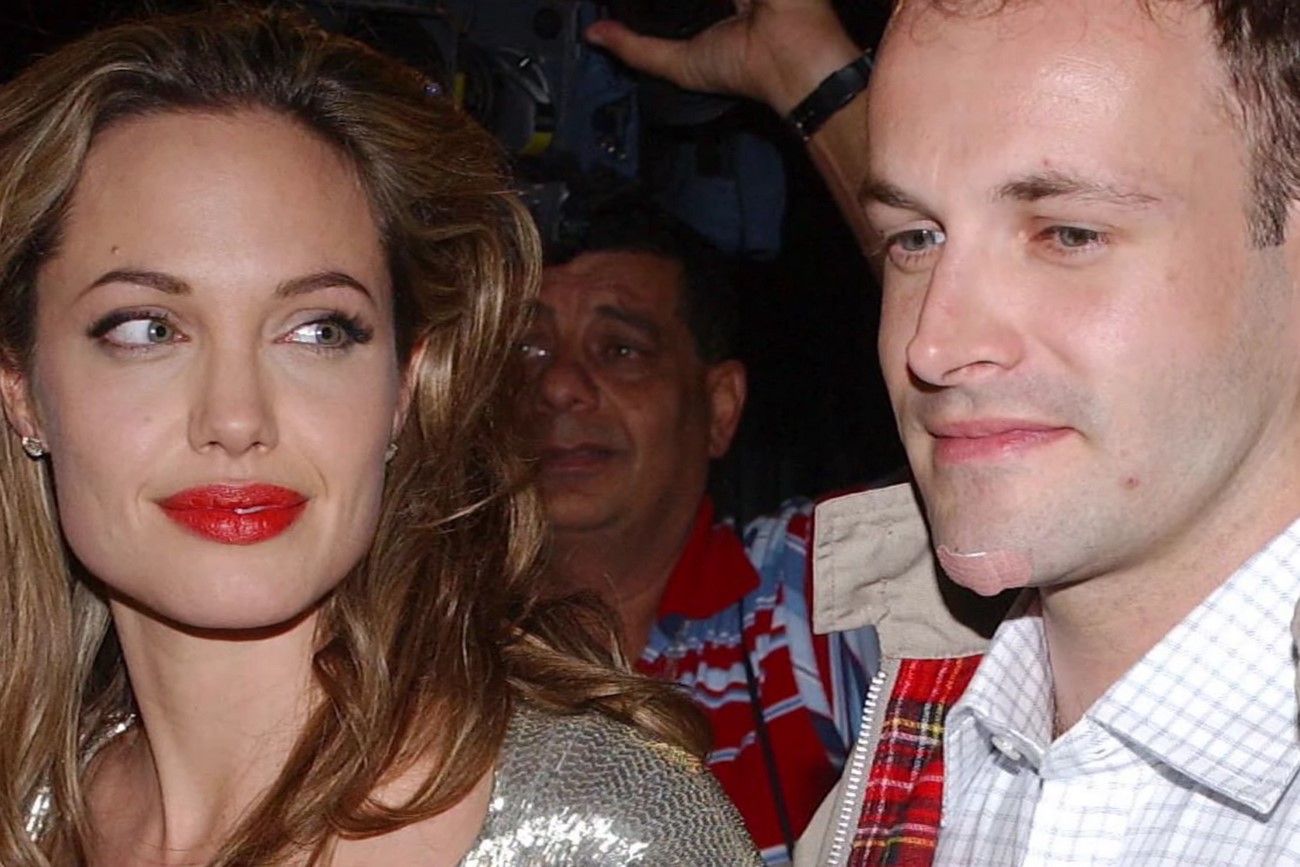 @Is Angelina Jolie Falling For Her Ex Jonny Lee Miller Again? | Rumour Juice/Rumour Juice/YouTube.com
Blake Lively and Penn Badgley
While we previously highlighted Ryan Reynolds and Blake Lively as the epitome of "couple goals," it's worth mentioning that there was a time when the world was invested in the relationship between Blake Lively and her co-star Penn Badgley. The two not only played each other's love interests on the popular TV show Gossip Girl but also embarked on a real-life romance. Fans of the show were thrilled by the news. However, after three years of dating, the pair decided to part ways in 2010. Fortunately, they continued to work together on Gossip Girl, allowing their characters to maintain a connection on screen.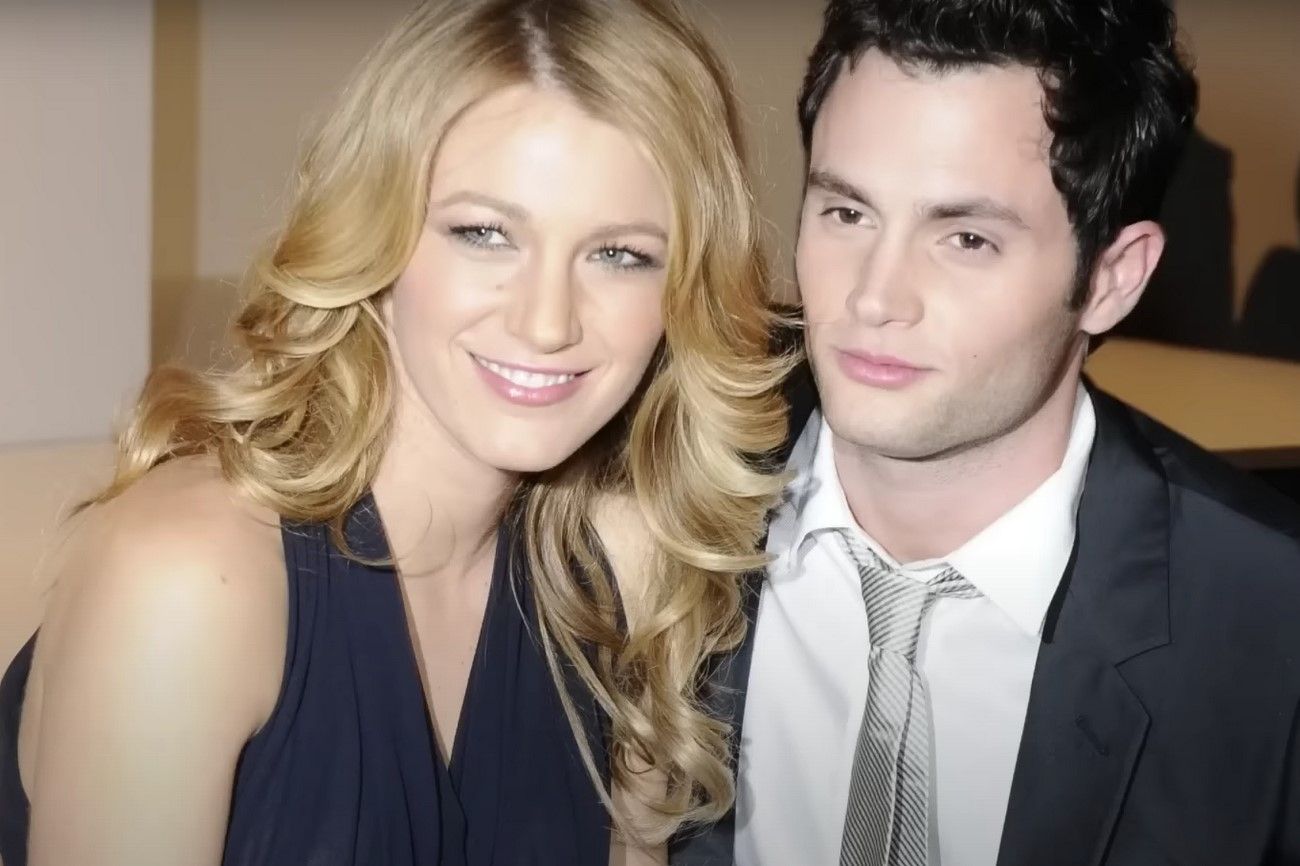 @Penn Badgley Shares How Ex Blake Lively "Saved" Him | E! News/E! News/YouTube.com
Sandra Bullock and Matthew McConaughey
Following their appearance together in the film A Time to Kill, Sandra Bullock and Matthew McConaughey began a romantic relationship. It's difficult to recall a time before McConaughey married Camilla Alves, as their stunning love story and captivating appearances have captured attention. However, four years prior to their marriage, McConaughey spoke about his romance with Bullock in an interview with Playboy, acknowledging her maturity by stating, "She's not a little girl. She's a woman." He continued to praise his then-partner, saying, "She possesses the qualities to lead a nation."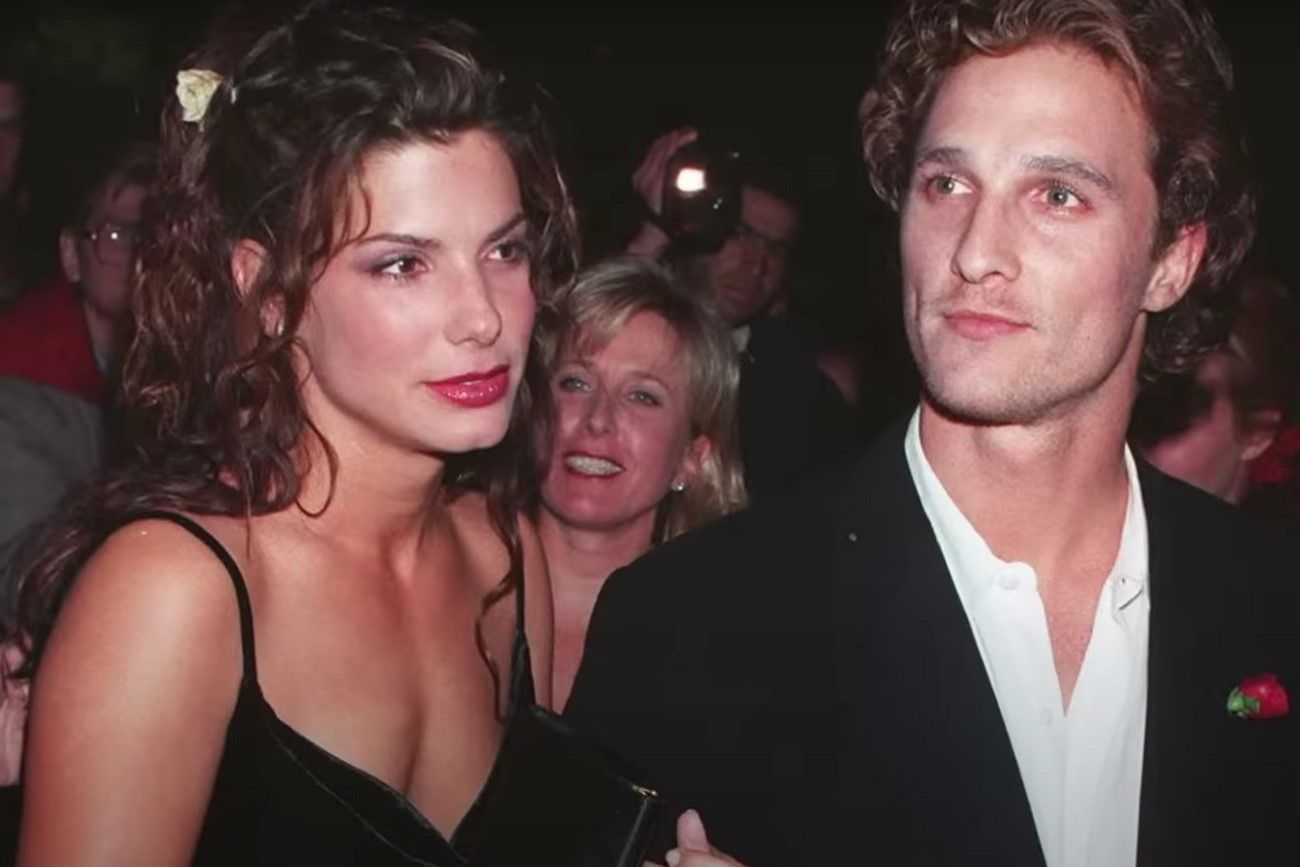 @Inside Sandra Bullock & Matthew McConaughey's Secret Love | Rumour Juice/Rumour Juice/YouTube.com
Orlando Bloom and Kate Bosworth
Orlando Bloom, the charismatic actor who often captures the hearts of many when he appears on screen, has been in relationships with several fortunate women. While he gained significant attention for his marriage to the stunning Victoria's Secret model Miranda Kerr in 2010, it's worth mentioning that he was previously involved with Kate Bosworth. The Blue Crush star and Bloom were in a relationship for two years before parting ways in 2005. Kate's presence in his romantic history serves as further evidence that Orlando has a penchant for dating beautiful women.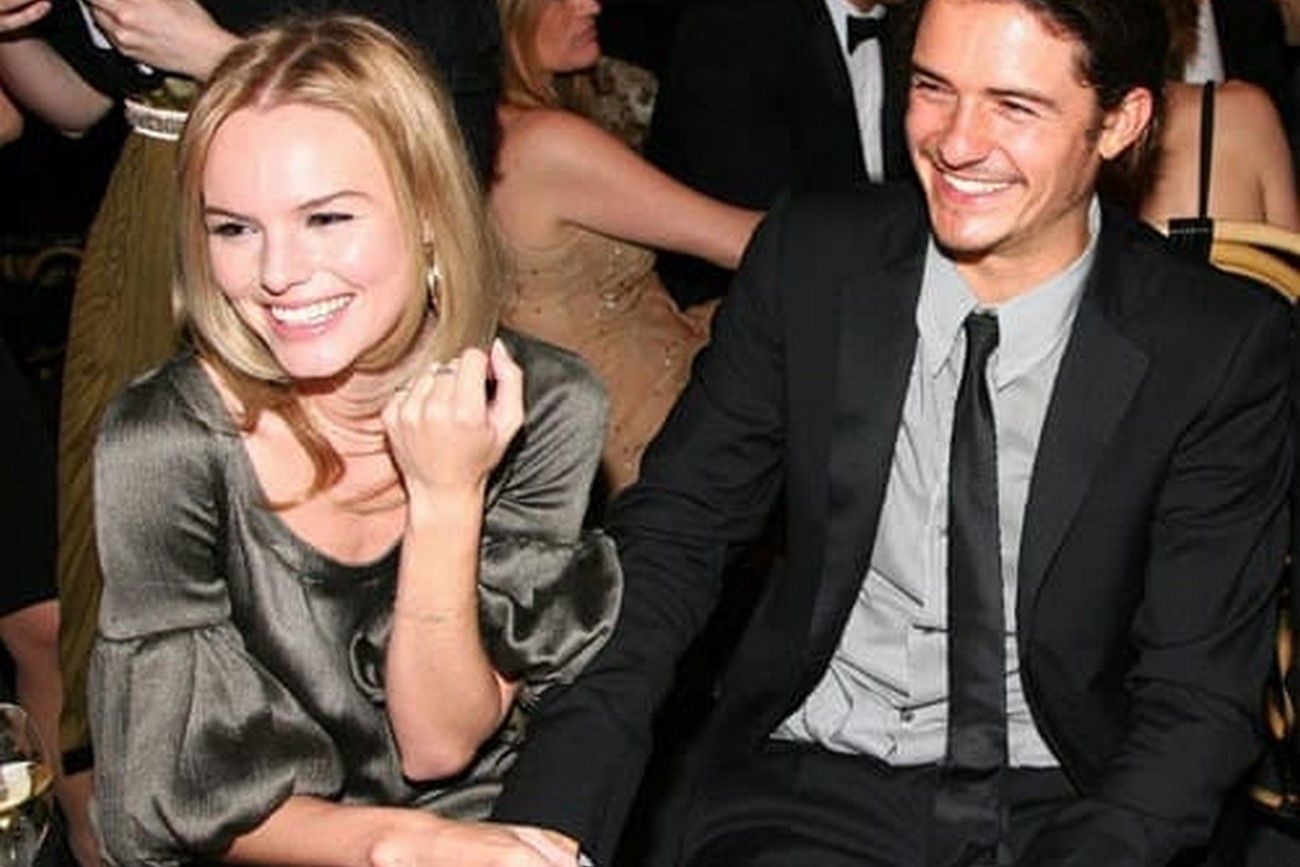 @Orlando bloom & Kate bosworth/ObLover94/YouTube.com
Gwyneth Paltrow and Brad Pitt
Gwyneth Paltrow and Brad Pitt, two celebrities who have had highly publicized marriages and subsequent divorces, almost became a power couple themselves. Prior to their relationships with Chris Martin, Jennifer Aniston, and Angelina Jolie, Paltrow and Pitt shared the screen in the 1995 film Se7en. The couple became engaged during their time together but ultimately decided to end their engagement. Reflecting on their relationship in an interview with Howard Stern, Paltrow revealed, "I wasn't ready, and he was too good for me."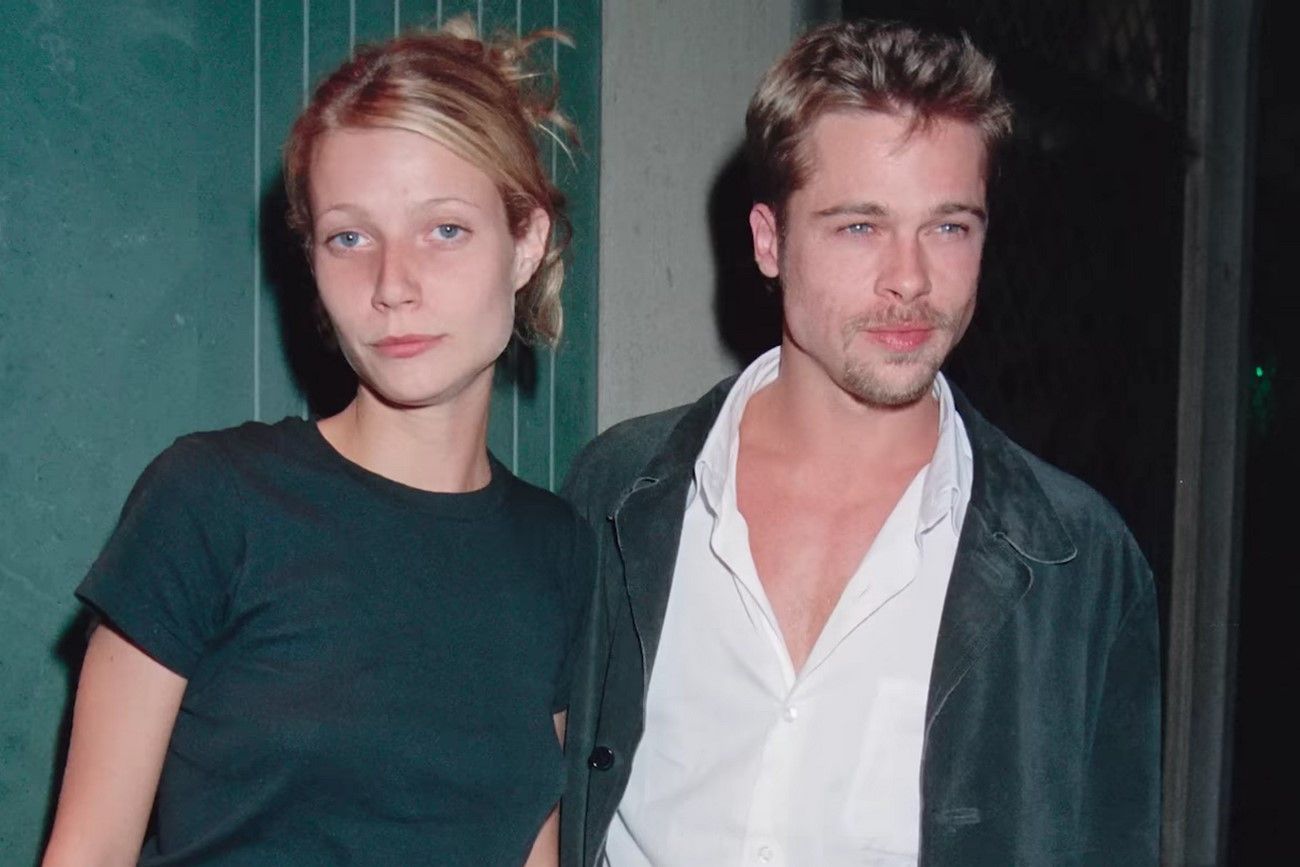 @What Gwyneth Paltrow's Exes Have Said About Her/Nicki Swift/YouTube.com
Justin Timberlake and Jenna Dewan-Tatum
Before her highly publicized marriage and subsequent separation from Channing Tatum, Jenna Dewan had a connection with Justin Timberlake. In 2002, Dewan worked as a backup dancer for Timberlake during his Cry Me a River era, which coincided with the end of Timberlake's relationship with Britney Spears. Jenna revealed in an interview with Andy Cohen that she and Timberlake dated, clarifying that they were initially friends before entering into a romantic relationship. She emphasized that she was not a rebound for Timberlake after his breakup with Spears.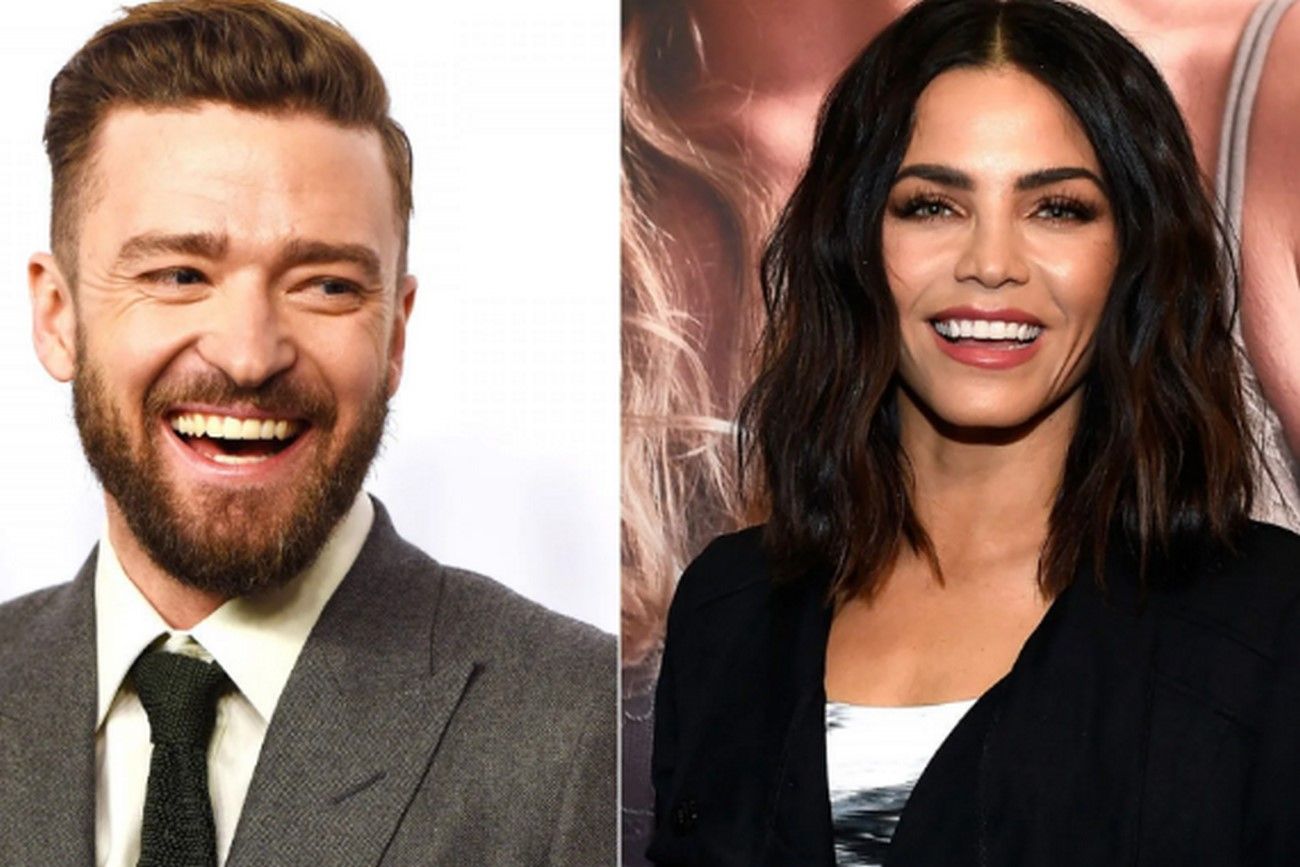 @7 Couples You Totally Forgot Dated: Justin Timberlake & Jenna Dewan Tatum, Seal and Tyra Banks & …/Entertainment Tonight/YouTube.com
Lindsay Lohan and Samantha Ronson
Following her split with Wilmer Valderrama, known for his role in That 70s Show, Lindsay Lohan entered a relationship with Harry Morton, heir to the Hard Rock Cafe empire, in 2006. Unfortunately, their romance eventually reached its conclusion. Subsequently, the star of The Parent Trap was romantically linked to British DJ Samantha Ronson. The couple began dating in 2008 but ultimately called it quits in 2009. Speaking about their relationship, Lohan candidly expressed to Us Weekly that their romance was not sustainable because "Two toxic people cannot be together. End of story."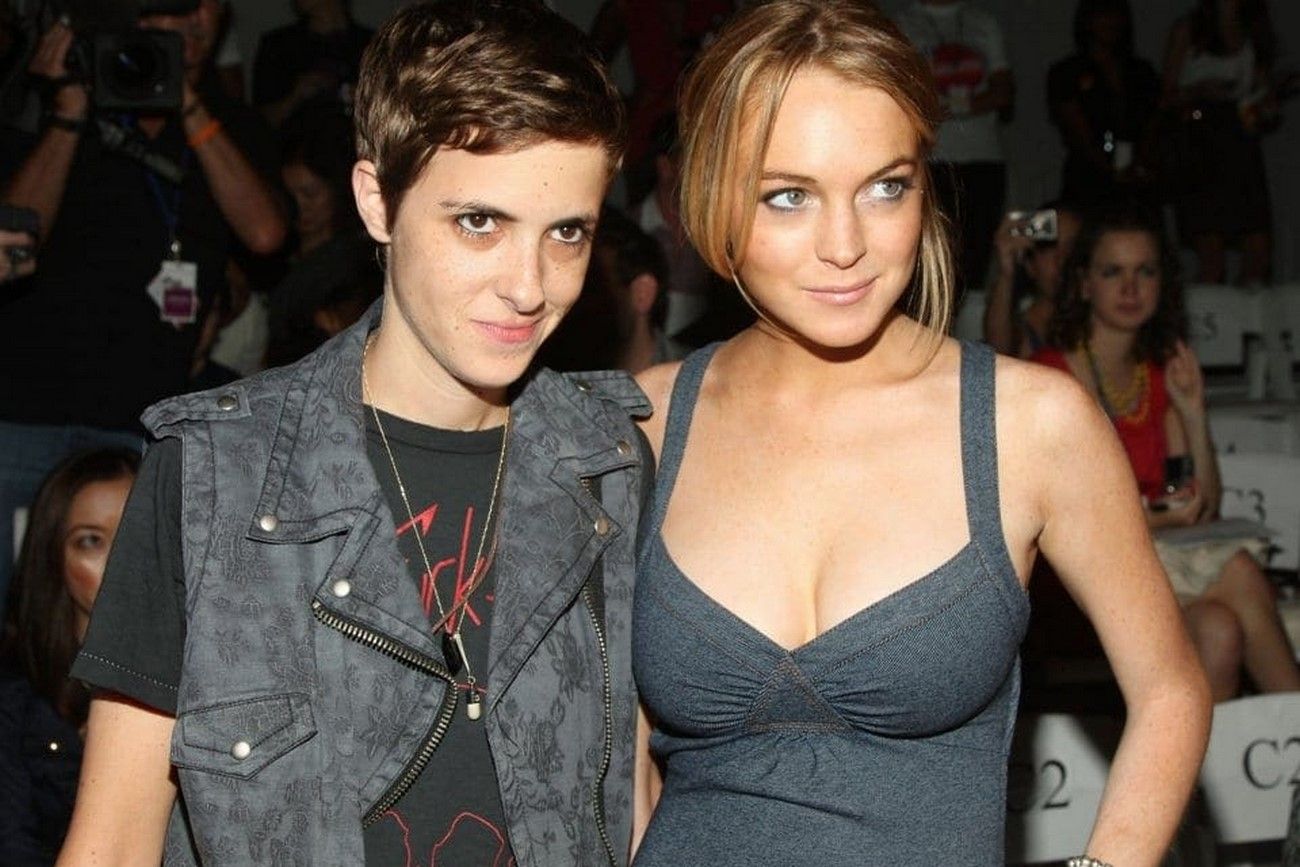 @Lindsay Lohan's MESSY Queer Era: Samantha Ronson Saga/vitaly (your y2k ceo)/YouTube.com
Scarlett Johansson and Jack Antonoff
Jack Antonoff, prior to his relationship with Girls actress Lena Dunham, was involved with Scarlett Johansson. Interestingly, the two actors were high school sweethearts and dated for two years, beginning when they were 17 years old. They even attended their prom together in 2002. Presently, the circumstances have changed for both individuals. While Antonoff's relationship with Lena has recently ended, Scarlett has gone through two marriages and subsequent divorces. She divorced Ryan Reynolds in 2011, and more recently, she and Romain Dauriac ended their three-year marriage, finalizing their divorce last year.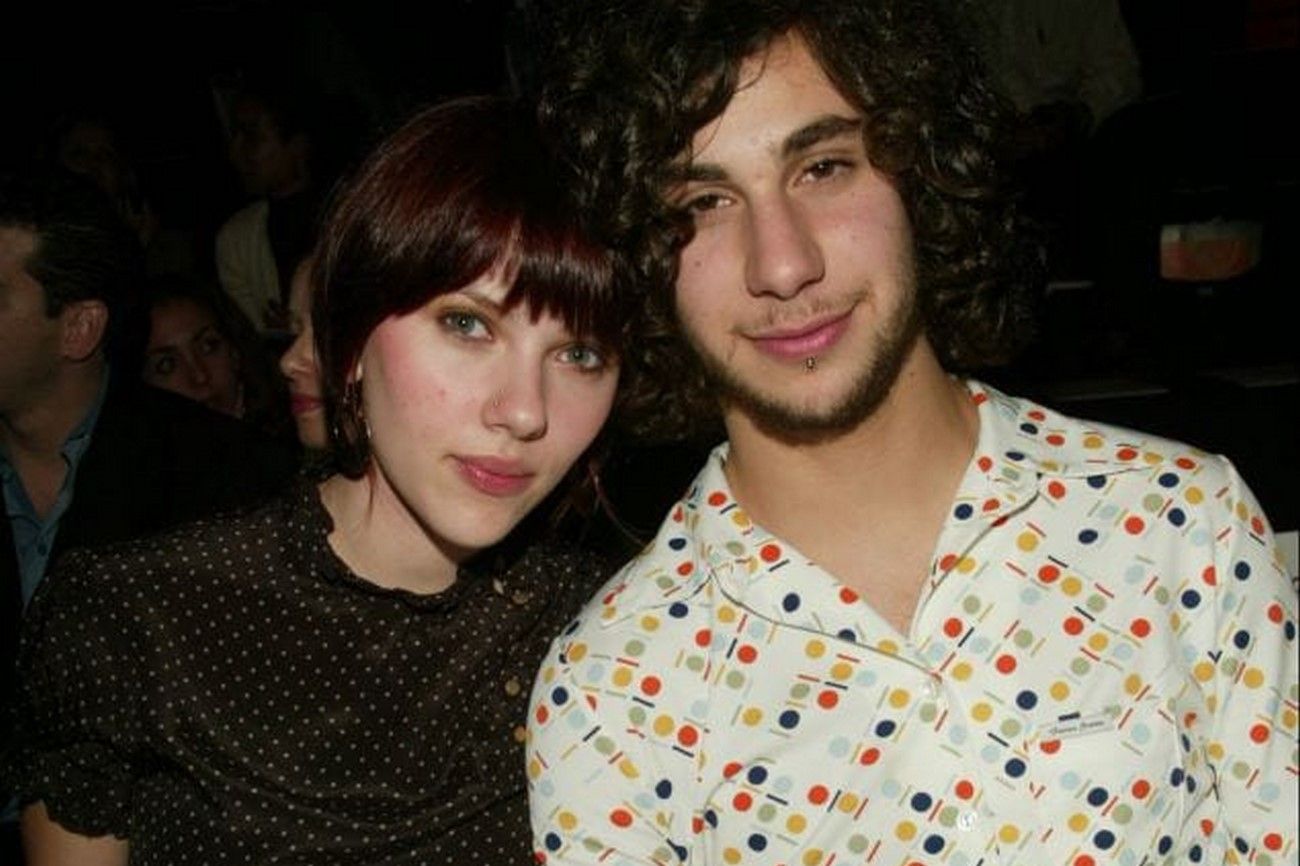 @Scarlett Johansson Boyfriend (2001 - 2021)/You Should Know/YouTube.com
Nicole Kidman and Lenny Kravitz
Nicole Kidman, who is famously affectionate with her singer husband Keith Urban, had a noteworthy romantic history prior to her relationships with Keith and even Tom Cruise. At one point, Kidman was engaged to musician Lenny Kravitz. Although they were set to tie the knot in 2003, the Stepford Wives actress revealed that she wasn't prepared for marriage at that time, resulting in their engagement being called off. Nevertheless, Kidman has since collaborated with Kravitz's daughter, Zoe, in the immensely popular series Big Little Lies.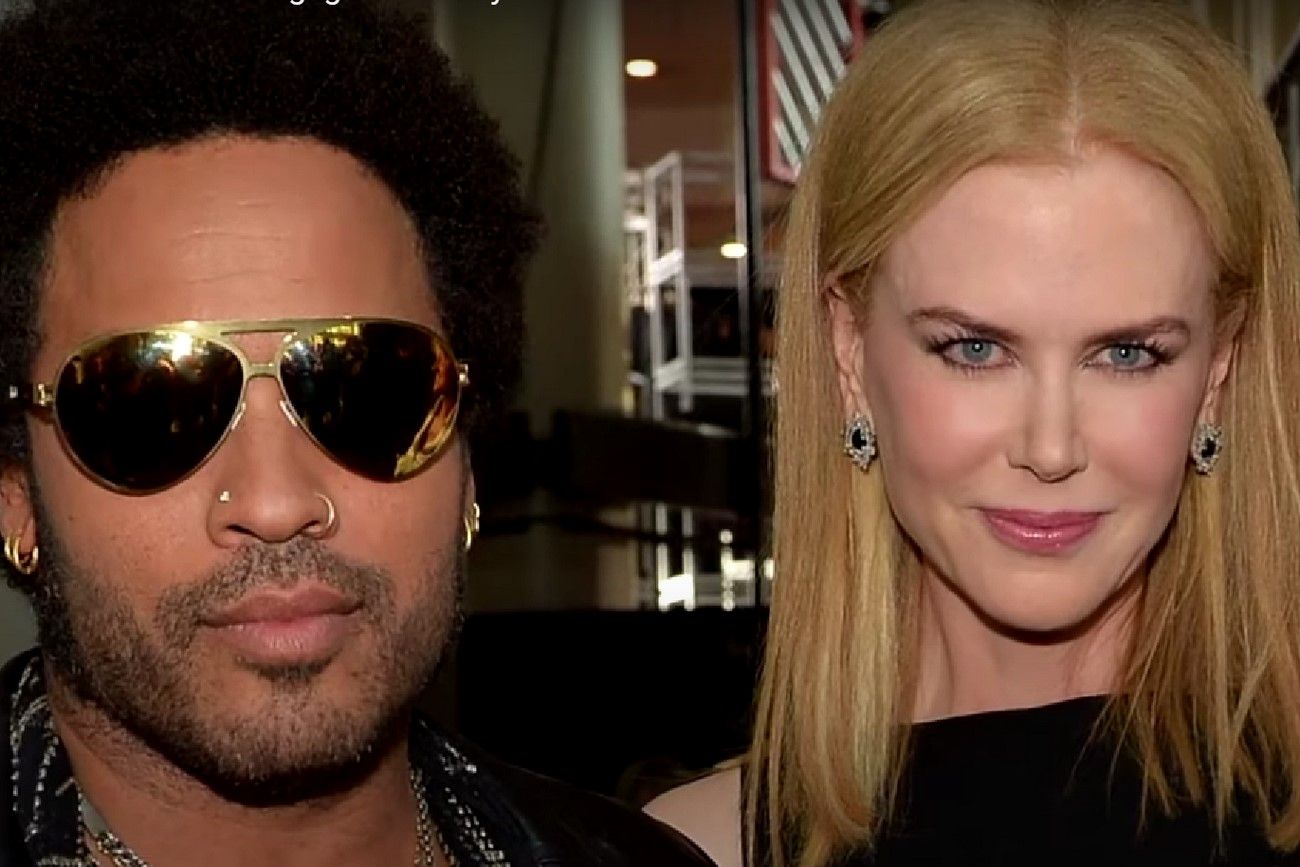 @Nicole Kidman Reveals She Was Once Engaged to Lenny Kravitz/Entertainment Tonight/YouTube.com
Madonna and Dennis Rodman
Madonna's relationship with director Guy Ritchie was widely known and garnered significant attention, especially when their highly publicized divorce occurred in 2008. However, prior to her marriage to Ritchie, Madonna had a brief romantic involvement with basketball player Dennis Rodman in 1994. Rodman, who had recently divorced Annie Bakes at the time, dated the renowned singer briefly. Since then, Rodman has been married and divorced two more times, marking subsequent chapters in his personal life.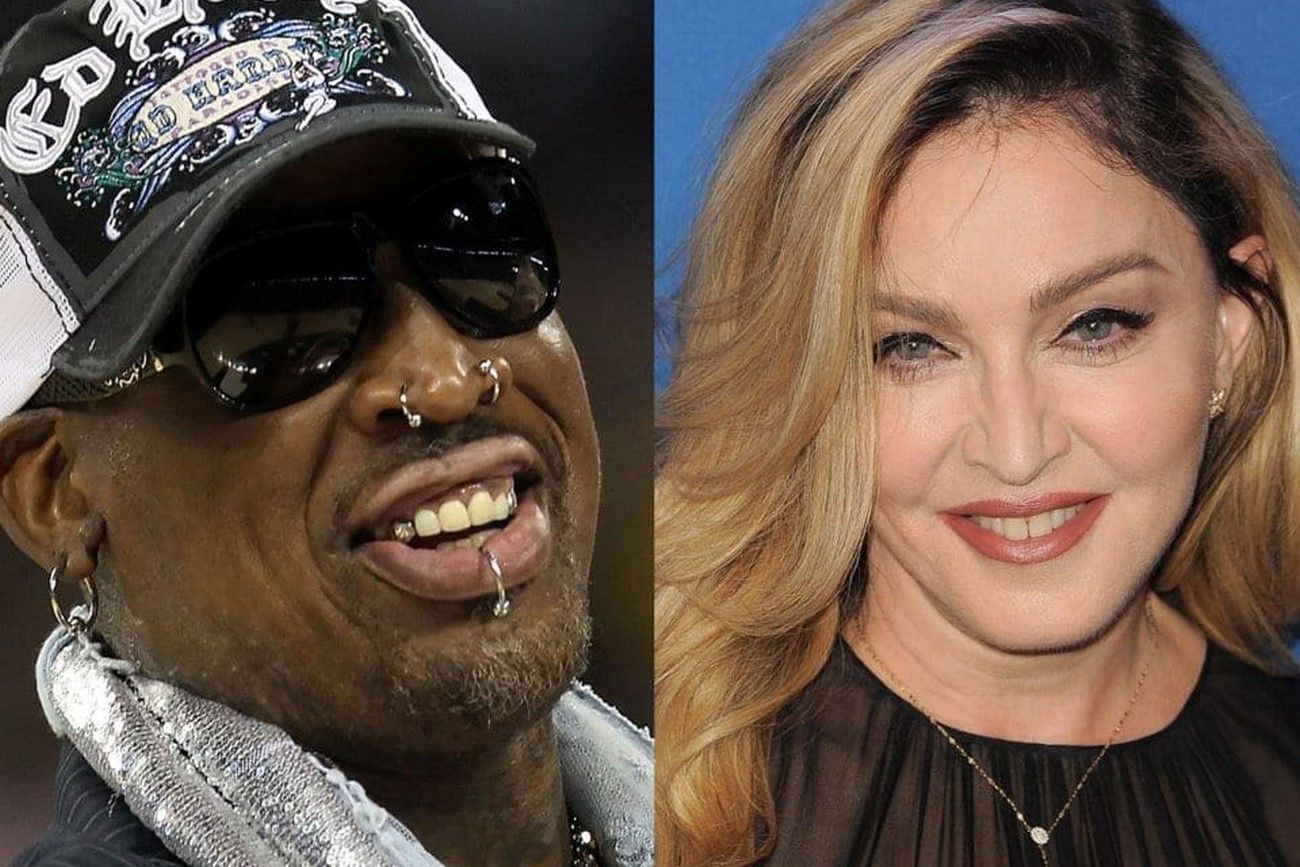 @Dennis Rodman on dating Madonna/Graham Bensinger/YouTube.com
Sheryl Crow and Owen Wilson
Prior to her engagement with Lance Armstrong, Sheryl Crow shared a well-known romantic connection with Owen Wilson, dating from 1999 to 2001. Reflecting on her past relationships, Crow expressed, "I have consistently been involved with accomplished men, which might give the impression of being on an equal footing. However, what often occurs is that one person diminishes, and unfortunately, it was always me. I believe that at times, for one person's brilliance to shine, others have to suppress theirs."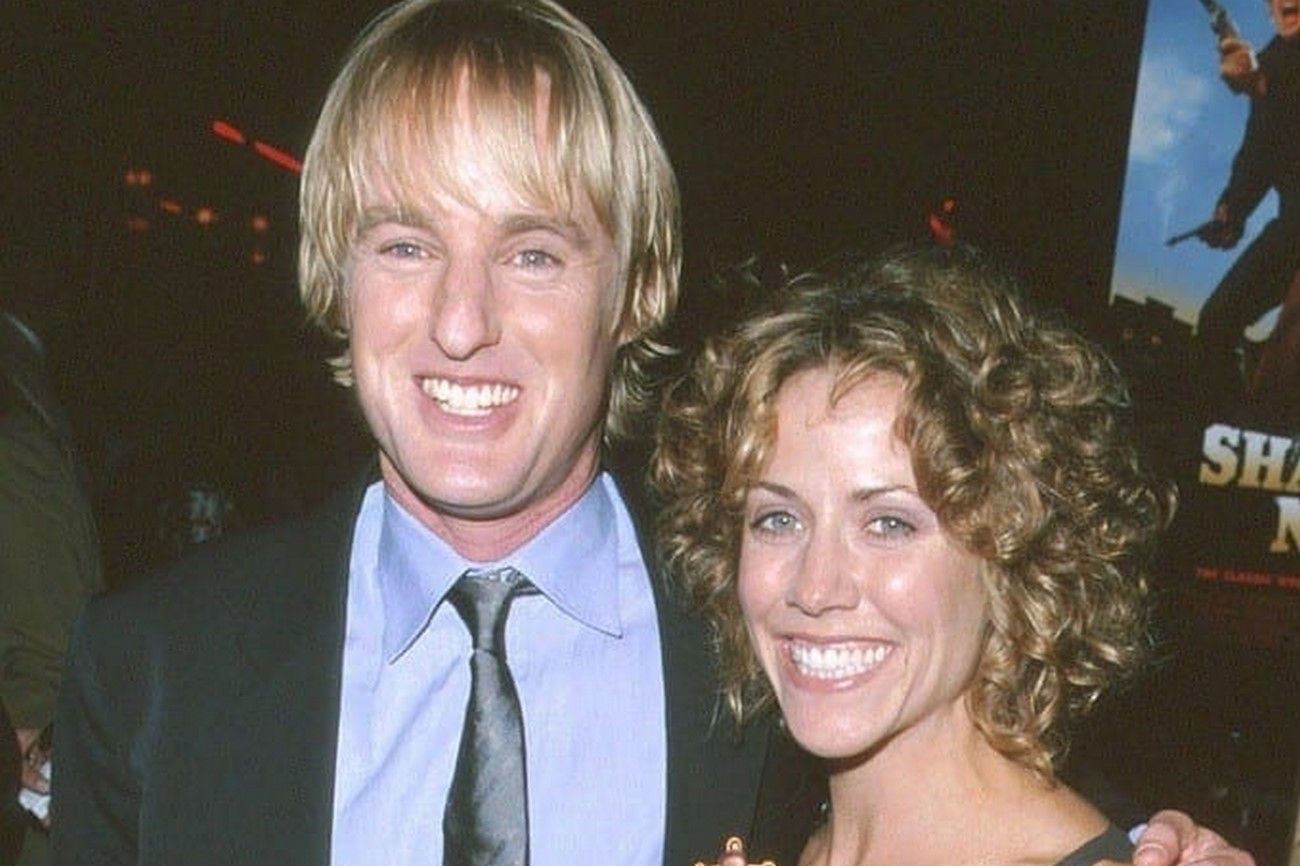 @Owen Wilson Wife & Girlfriend List - Who has Owen Wilson Dated?/@HitBerry/YouTube.com
Reese Witherspoon and Jake Gyllenhaal
Reese Witherspoon went through a difficult period when her marriage to Ryan Phillippe, the father of her children, came to an end. However, fans were thrilled to hear that Witherspoon started a romantic relationship with the charming Jake Gyllenhaal. The two renowned stars crossed paths while working together on the film Rendition in 2007, and their connection quickly ignited. They officially became a couple shortly thereafter, but unfortunately, their relationship concluded after two years, as the Big Little Lies star and the Brokeback Mountain actor parted ways in 2009.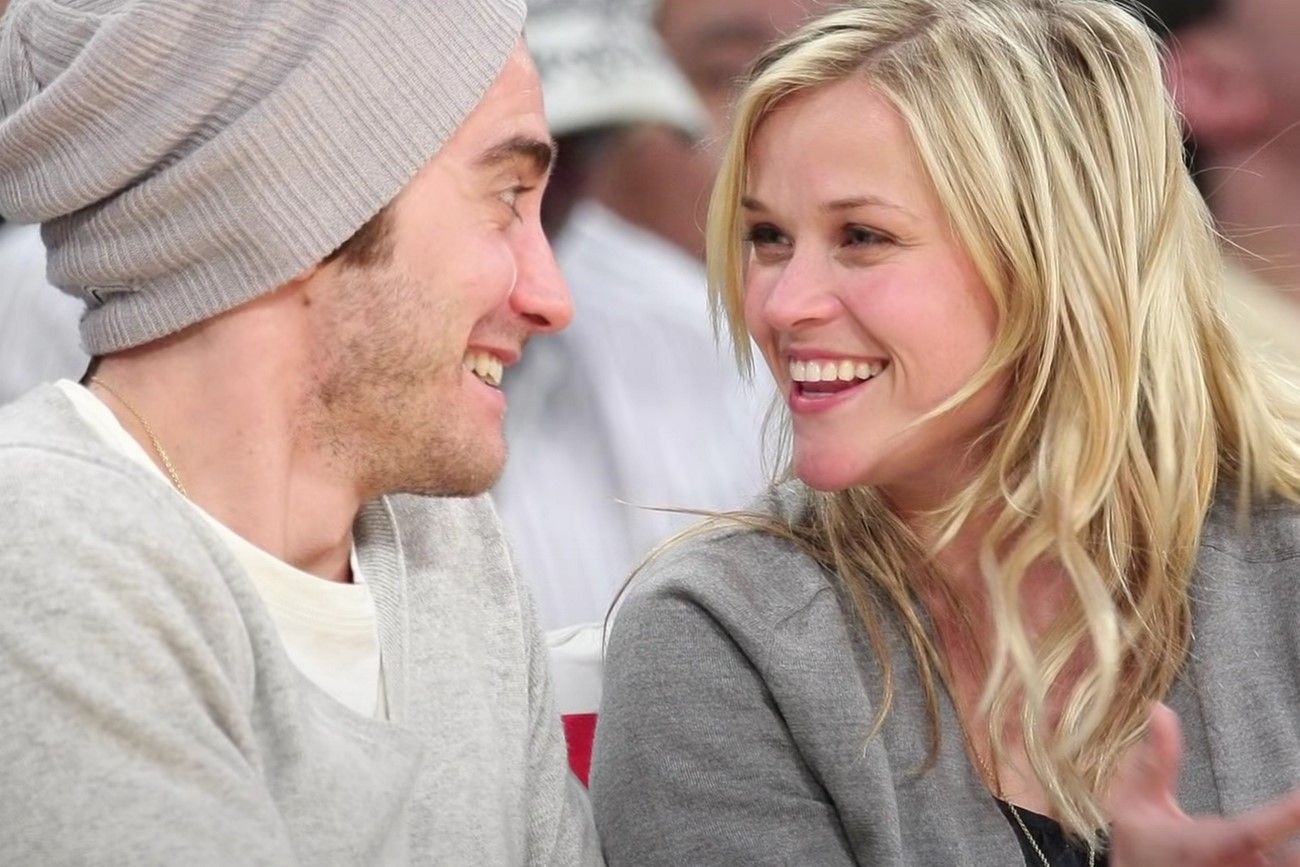 @Inside Reese Witherspoon And Jake Gyllenhaal's Relationship/The List/YouTube.com
50 Cent and Chelsea Handler
One of the more surprising couples on this list is the unexpected pairing of 50 Cent and Chelsea Handler. The renowned rapper and the comedic talk-show host dated in 2010, despite Handler's prior remark in an Oprah interview where she stated her reluctance to date someone with a numerical name. Nevertheless, it appears that the man whose stage name is a number managed to captivate the blonde beauty, and she described feeling "satiated" during their time together. Unfortunately, their romance was not meant to endure and eventually came to an end.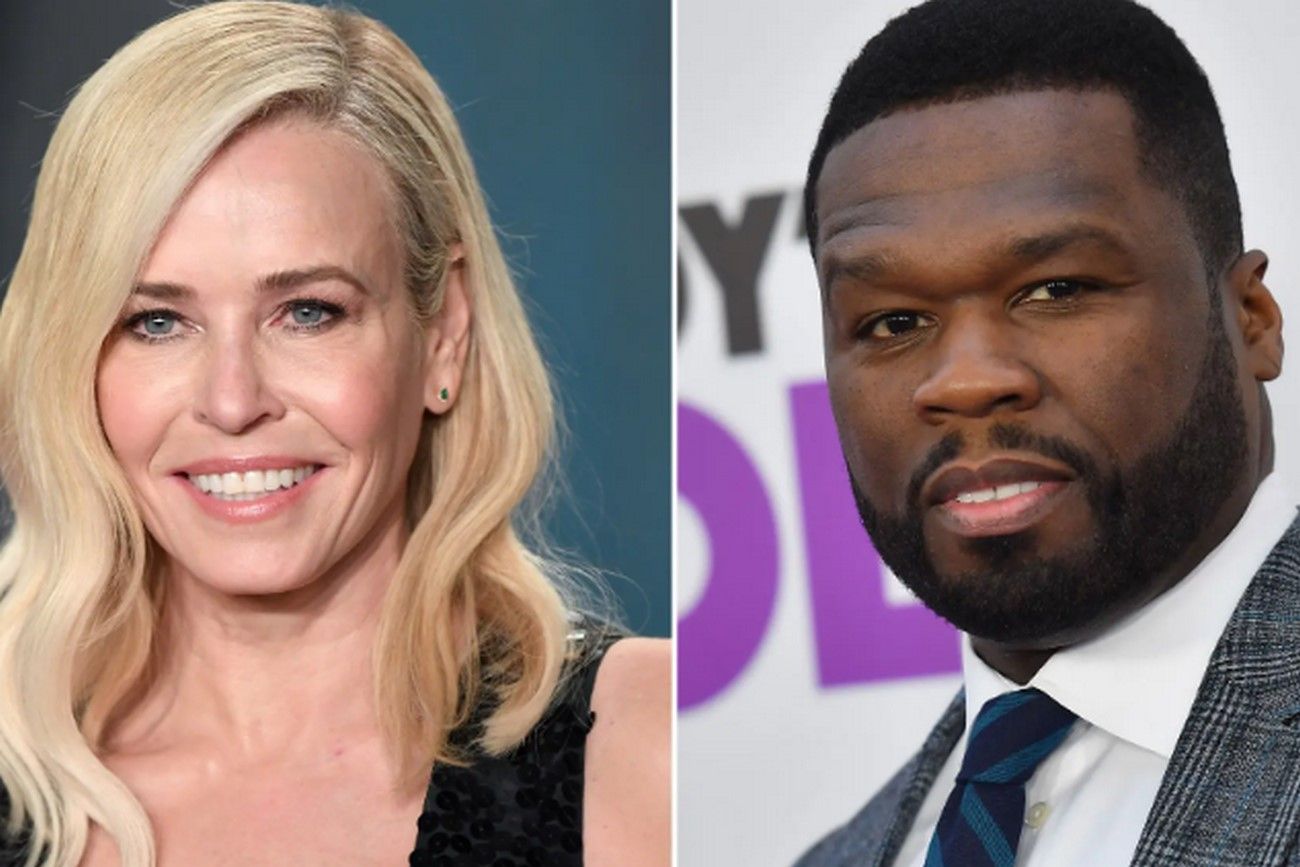 @50 Cent REACTS to Chelsea Handler's NSFW Comment About Him/Entertainment Tonight/YouTube.com
Nick Lachey and Kim Kardashian
Although their relationship may have been brief, it's worth acknowledging that the 90s heartthrob and former member of the boy band 98 Degrees had a connection with Kardashian, which holds significance. Reflecting on their time together, he remarked, "To refer to her as my ex is a bit of an exaggeration." At one point, they even went to see a movie together, and Nick was taken aback when 25 paparazzi were waiting outside the theater as Kim momentarily left to use the restroom. Despite the brevity of their dating history, Nick had nothing but positive things to say about the reality star.
@Nick Lachey Shares Details From His Failed Date With Kim Kardashian!/Entertainment Tonight/YouTube.com
Joaquin Phoenix and Liv Tyler
In recent times, Joaquin Phoenix has made a remarkable comeback in his acting career, reclaiming his position as one of the most highly regarded actors in Hollywood. Liv Tyler, reflecting on their past, remembers the time when she and the Joker star were romantically involved during their youth. Tyler expressed her ongoing friendship with her exes, including Phoenix, stating that she has a deep affection for them. She further explained that the nature of their relationships depends on various circumstances. In fact, Tyler considers Phoenix and his sisters to be like family, emphasizing the strong bond they share.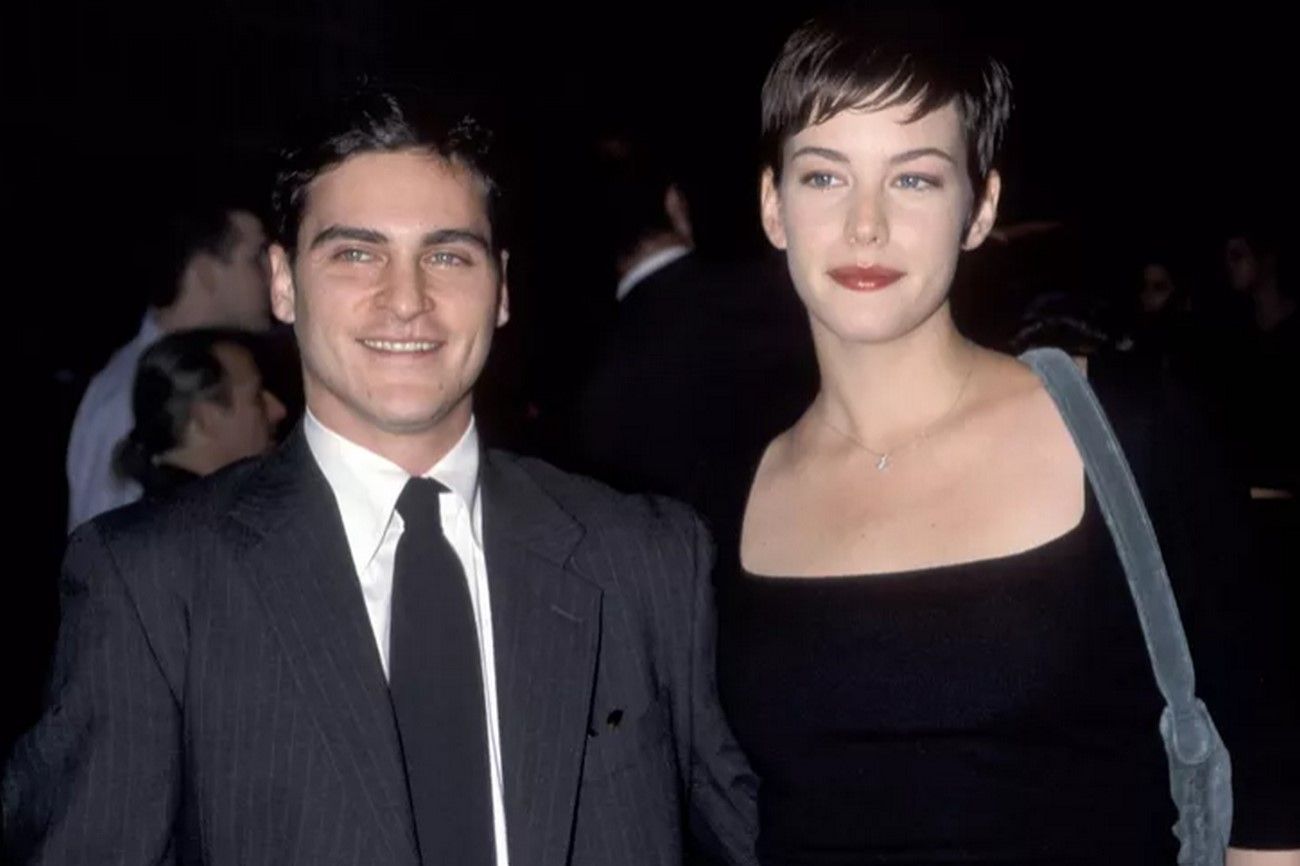 @Joaquin Phoenix Girlfriends List (Dating History)/CelF/YouTube.com
Simon Cowell and Carmen Electra
From December 2012 to February of the following year, music mogul Simon Cowell was in a relationship with former Playboy model Carmen Electra. Electra described Cowell as "awesome and very charming." However, their relationship hit a snag when it was reported that Cowell had not remained faithful, which ultimately led to their split. Despite the circumstances, Electra still regarded Cowell as someone who was fun, intelligent, and intriguing.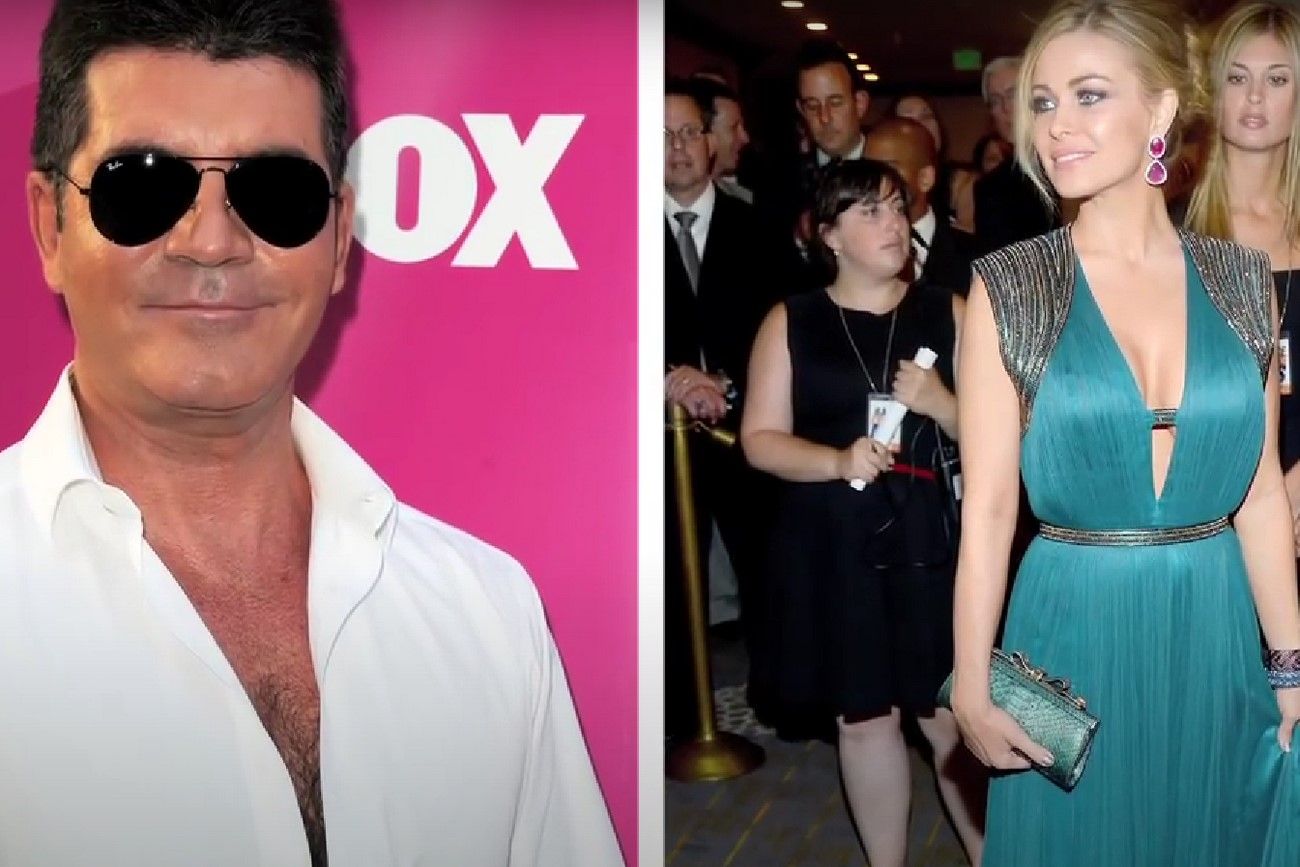 @Simon Cowell and Carmen Electra — Unexpected Celebrity Couples Decoded!/POPSUGAR Entertainment/YouTube.com
Tom Cruise and Penelope Cruz
Tom Cruise, known for his multiple high-profile marriages, had a significant relationship with actress Penelope Cruz following his divorce from Nicole Kidman. The pair met on the set of the film Vanilla Sky in 2000 and became a couple. They remained together for three years before ending their relationship in January 2004. Cruise went on to marry his third wife, Katie Holmes, in 2006, while Cruz married actor Javier Bardem in 2010.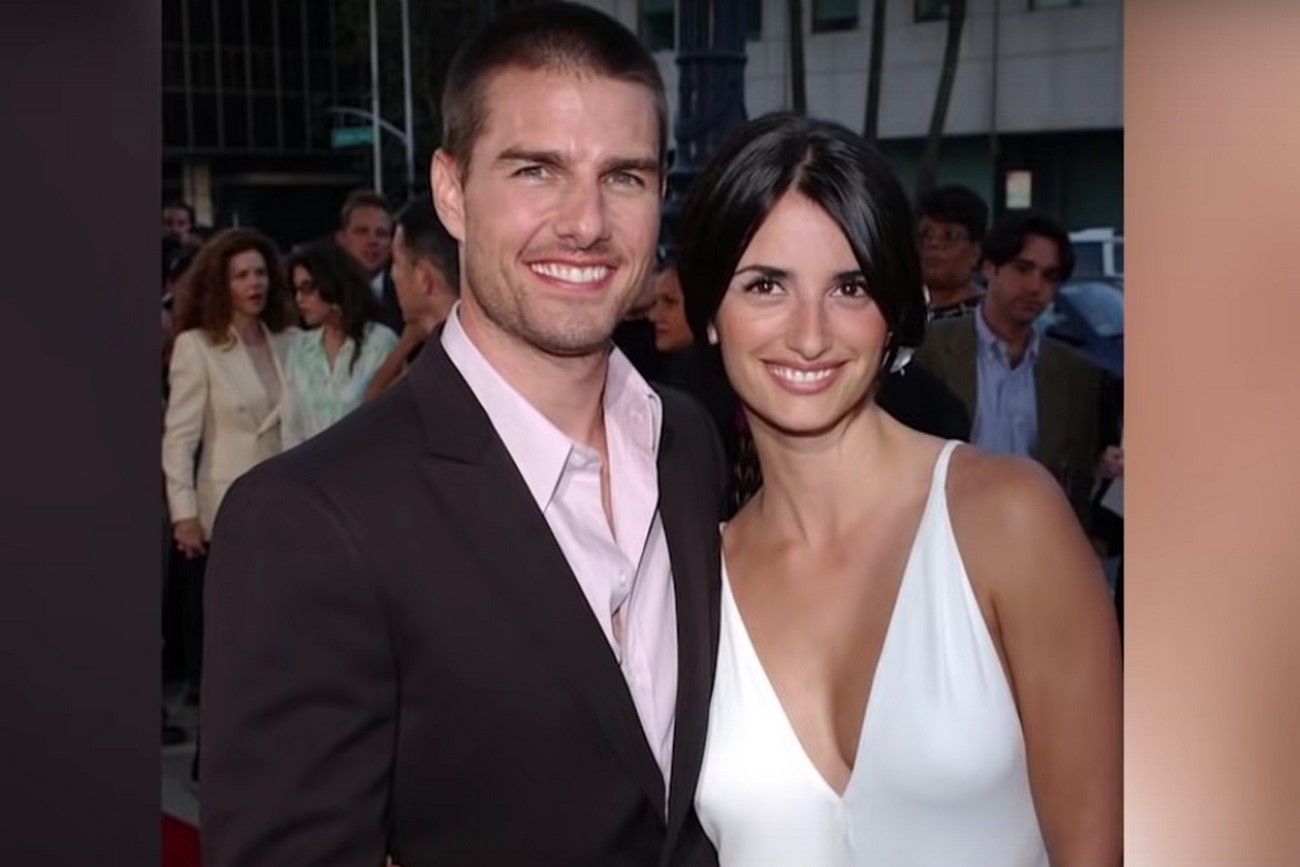 @How Penélope Cruz Broke Tom Cruise's Heart | Rumour Juice/Rumour Juice/YouTube.com
Jake Gyllenhaal and Kirsten Dunst
After Kirsten Dunst's breakout role in the popular film Spider-Man in 2002, she became the It Girl of the moment. Naturally, her charm caught the attention of heartthrob Jake Gyllenhaal. The two famous actors began dating in 2002, but unfortunately, their relationship ended in 2004. The announcement of their split saddened not only Dunst and Gyllenhaal but also their dedicated fans. In a 2009 interview with Allure, Dunst expressed that while it would be nice to see Gyllenhaal, they were not close friends at that time.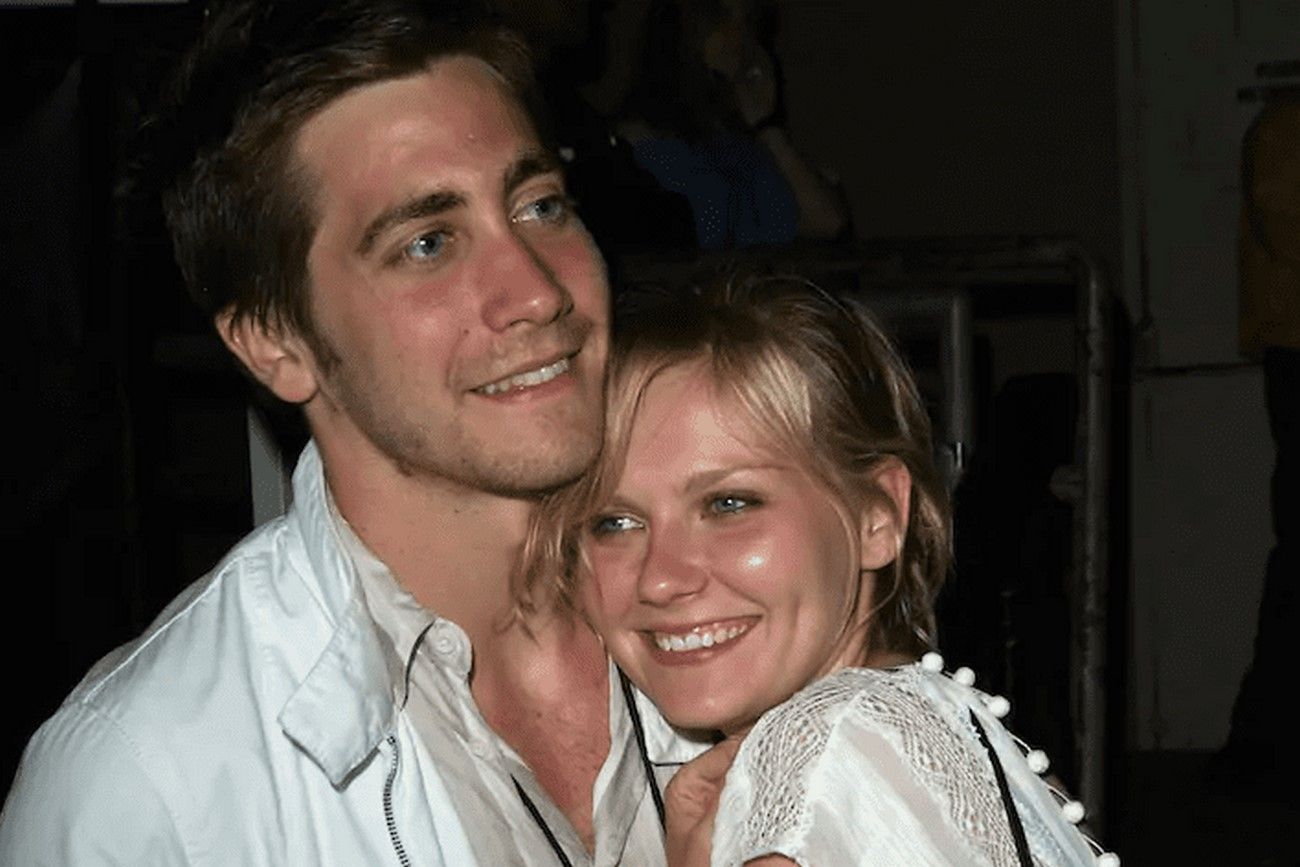 @Jake Gyllenhaal and Kirsten Dunst/clempurple/YouTube.com
Kid Rock and Pamela Anderson
Kid Rock and Pamela Anderson have frequently grabbed media attention over the years, often for controversial reasons. In 2003, the headlines focused on their engagement, followed by news of their split before the wedding took place. However, the couple surprised many by getting married on a yacht in 2006, leading fans to believe it was a genuine commitment. Unfortunately, just four months later, Anderson filed for divorce, putting an end to their short-lived marriage.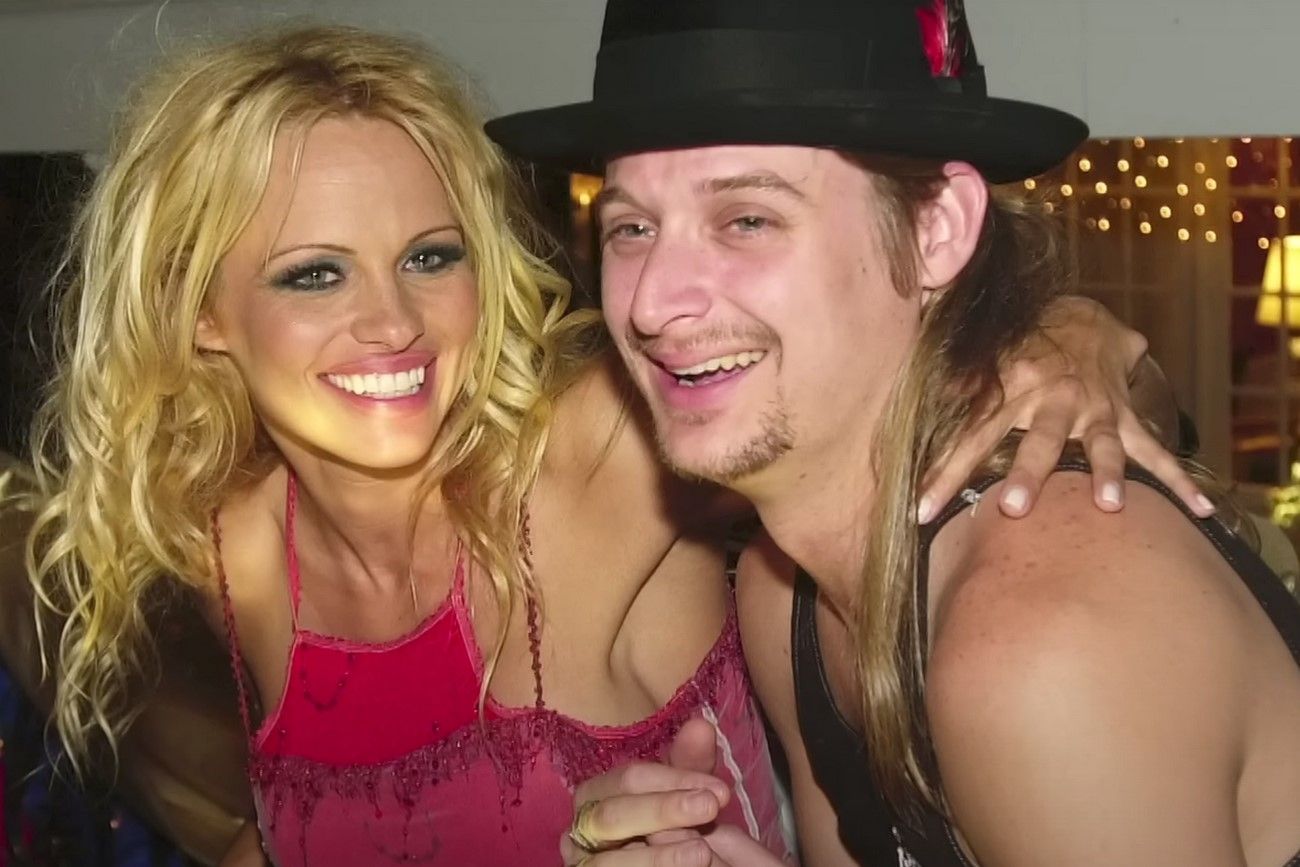 @Pamela Anderson Knew Her Marriage to Kid Rock Wasn't Going to Last/The Howard Stern Show/YouTube.com
Mariah Carey and Luis Miguel
In a recent interview with Cosmopolitan magazine, Mariah Carey discussed her personal relationships and revealed, "I haven't had a large number, but there has been a diverse mix. I've only been with five individuals in my life, so compared to others in the industry, I consider myself somewhat reserved." This statement highlights the significance of each of her past relationships, including her romance with Latin crooner Luis Miguel, which spanned from 1998 to 2001.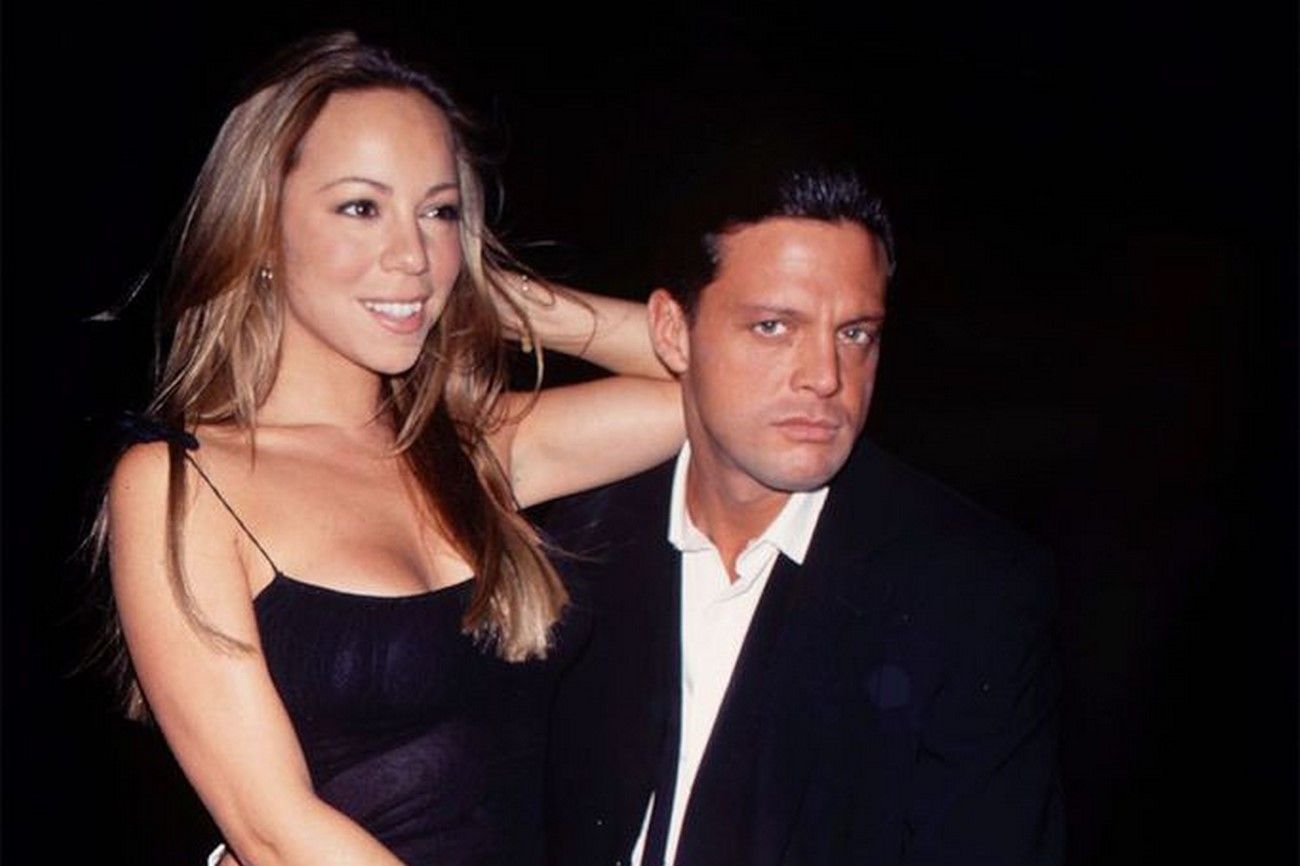 @Mariah Carey's emotional breakdown/Missing the 90s Ma/YouTube.com
Sarah Jessica Parker and Robert Downey Jr.
Sarah Jessica Parker, known for her role in Sex and the City, holds nothing but admiration for her current husband, Matthew Broderick. However, before finding her soulmate, Parker was involved in a significant relationship with fellow actor Robert Downey Jr. Their romance lasted for seven years before they eventually separated in 1991. The main factor behind their breakup was Downey's battle with addiction during that period. Despite their parting, Parker has spoken fondly of their time together.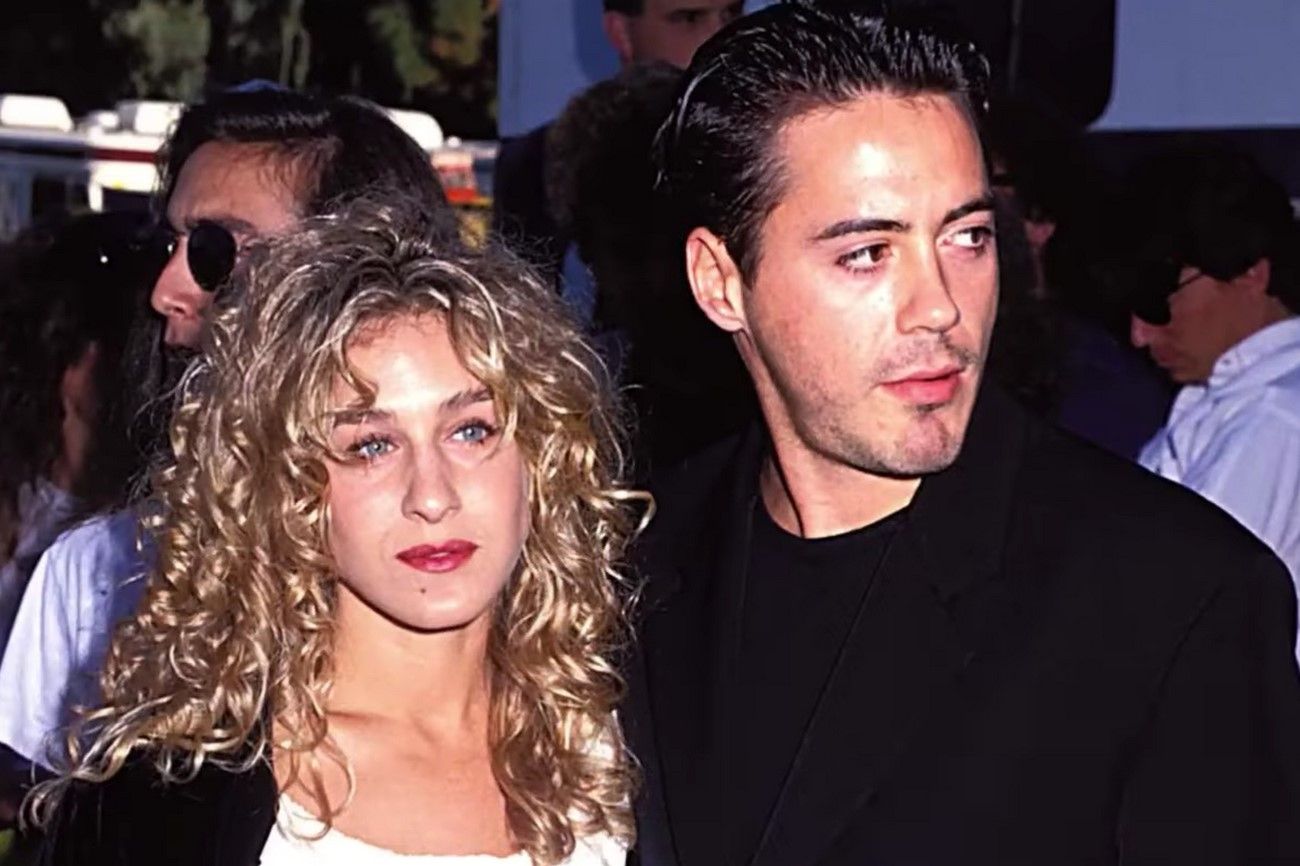 @What Made Sarah Jessica Parker "Angry" in Robert Downey Jr. Romance | E! News/E! News/YouTube.com
Tom Cruise and Cher
Cher recently surprised Andy Cohen by revealing that Tom Cruise was once in her "top 5" list of romantic partners. Their relationship, however, was brief and can be considered more of a fling, having taken place in 1985. Consequently, many people may not even be aware of their past connection. In comparison, Cher's well-known marriage to Sonny Bono during the 1970s received more attention, while Cruise's relationships and marriages to Nicole Kidman and Katie Holmes have been more prominently covered in the media. Despite their brief involvement, Cher's and Cruise's romantic history together remains a lesser-known aspect of their personal lives.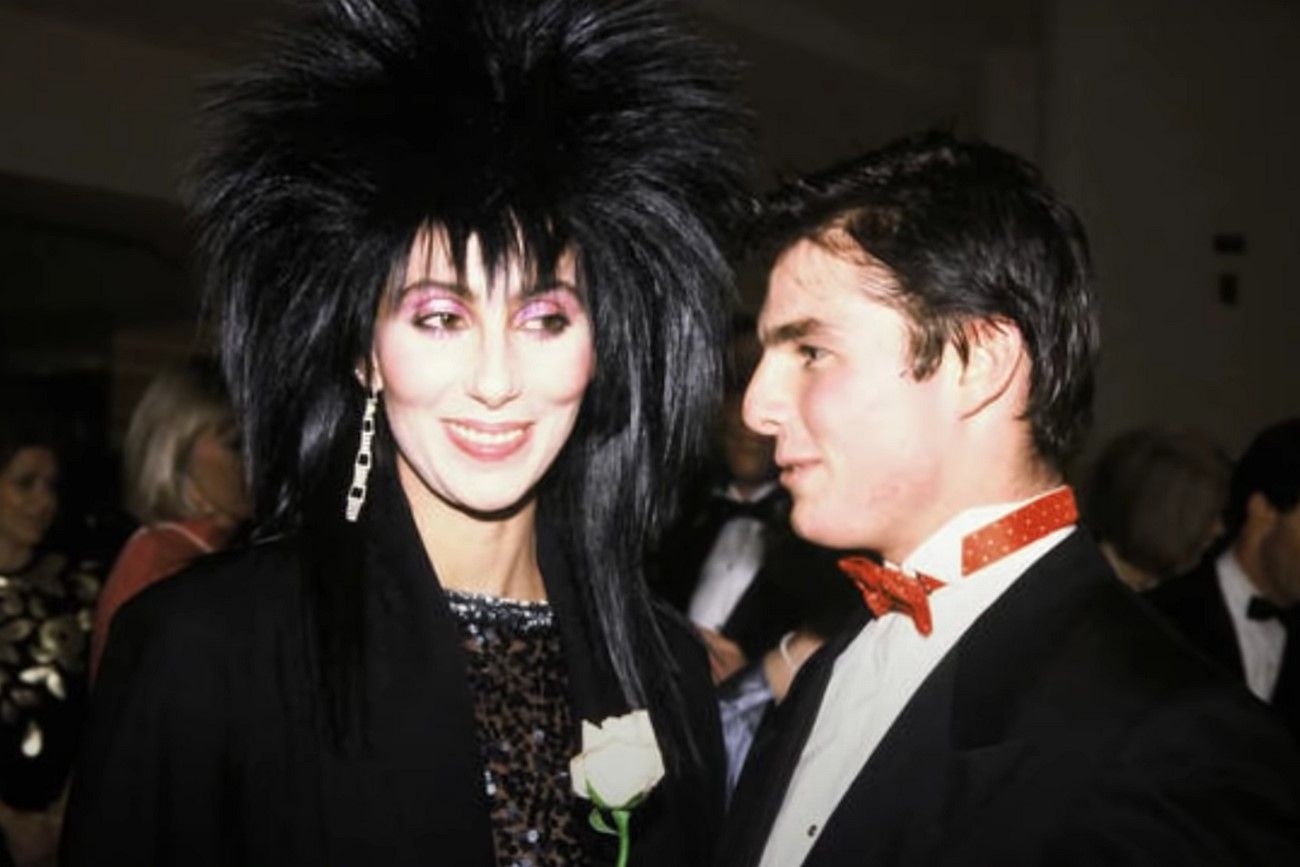 @When Tom Cruise and Cher secretly dated in the 1980s | Untold Stories | Smooth Radio/Smooth Radio/YouTube.com
Michelle Rodriguez and Zac Efron
When news surfaced about Michelle Rodriguez and Zac Efron being in a relationship, many people were taken aback and considered them an unlikely couple. The age difference between Rodriguez and the High School Musical star, with Rodriguez being ten years older, added to the surprise factor. However, their relationship lasted a mere two months before they amicably decided to part ways. It's possible that Rodriguez entering into a relationship with model Cara Delevingne in the same year played a role in their breakup.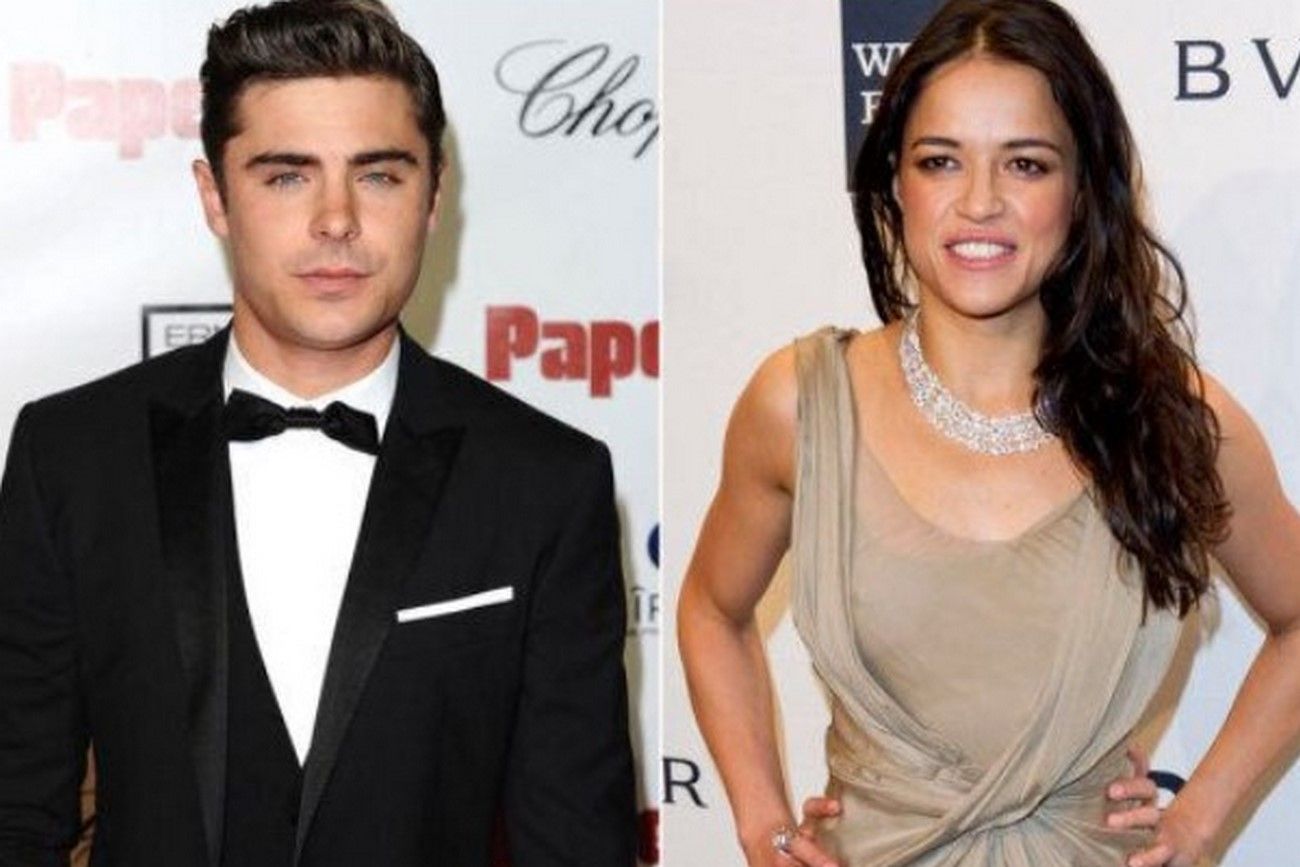 @Zac Efron Spotted Kissing Michelle Rodriguez! New Couple Alert?/Clevver News/YouTube.com
Brooke Shields and Nicolas Cage
During the 1980s, Brooke Shields was recognized as one of Hollywood's most controversial "it" girls. Given her reputation, it was not surprising when she became involved with the notorious bad boy, Nicolas Cage, known for his tumultuous relationships with some of Hollywood's most stunning women. While the specific intricacies of their romance remain largely undisclosed, speculation intensified when Cage accompanied Shields to the premiere of his film Moonstruck, leading people to suspect that their connection was more than just a passing fling.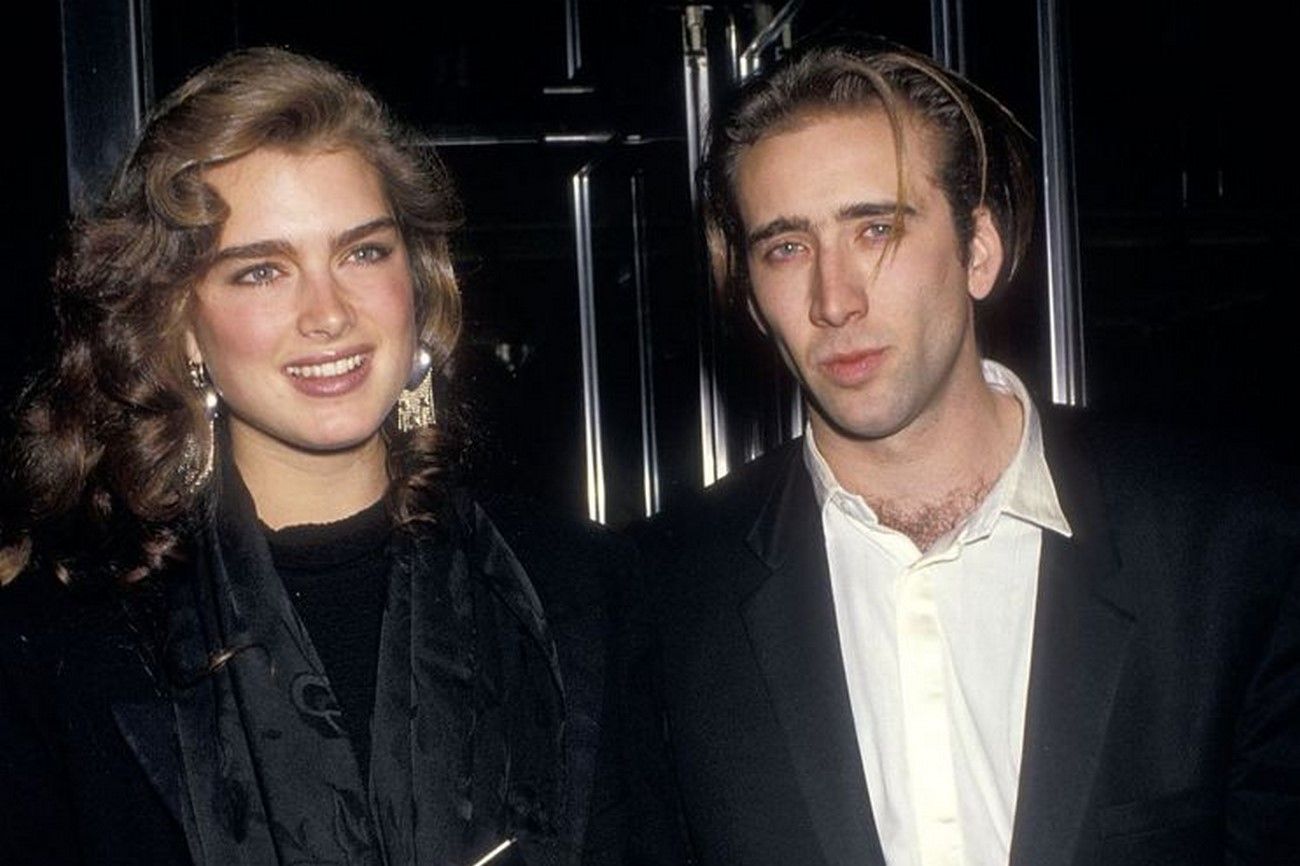 @Nicolas Cage Dating Partners #nicolascage #actor #movieactres #hollywoodactors/Wise Shows/YouTube.com

Seth MacFarlane and Emilia Clarke
Seth MacFarlane, the creative genius behind the popular animated sitcom Family Guy, and Emilia Clarke, renowned for her role as Daenerys Targaryen in HBO's Game of Thrones, found themselves in a brief relationship in 2012. However, after just six months, the unexpected couple decided to end their romance in 2013. Interestingly, a year later, Clarke was voted the most desirable woman in the world by AskMen readers and was also named Esquire's Sexiest Woman Alive in 2015, suggesting that MacFarlane may have missed out on an opportunity. Clarke's subsequent accolades and recognition demonstrate her immense popularity and desirability among fans.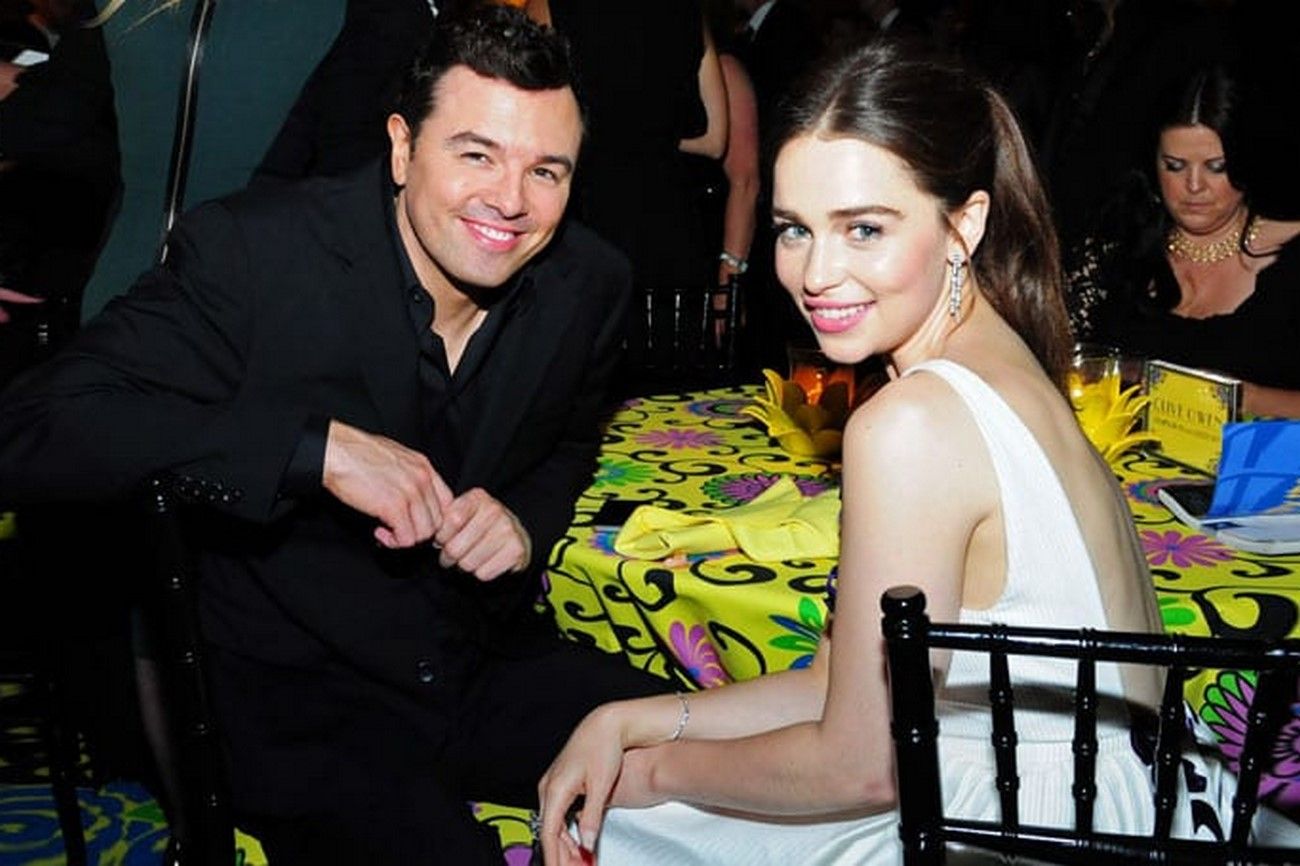 @Why Emilia Clarke & Seth MacFarlane Were An "Unlikely Pair" | Rumour Juice/Rumour Juice/YouTube.com
Matt Damon and Winona Ryder
Matt Damon, known for his roles in films like Good Will Hunting and The Bourne Identity, and Winona Ryder, who has recently gained renewed fame through her role in Stranger Things, were once a couple. Before their respective successes, they were in a relationship that lasted for two years before ending in March 2000. However, both Damon and Ryder found love again in their personal lives. Five years after their breakup, Damon married Luciana Barroso, his current wife, and in 2011, Ryder tied the knot with Scott Mackinlay Hahn. Despite their romantic history, Damon and Ryder have moved on and found happiness with their respective partners.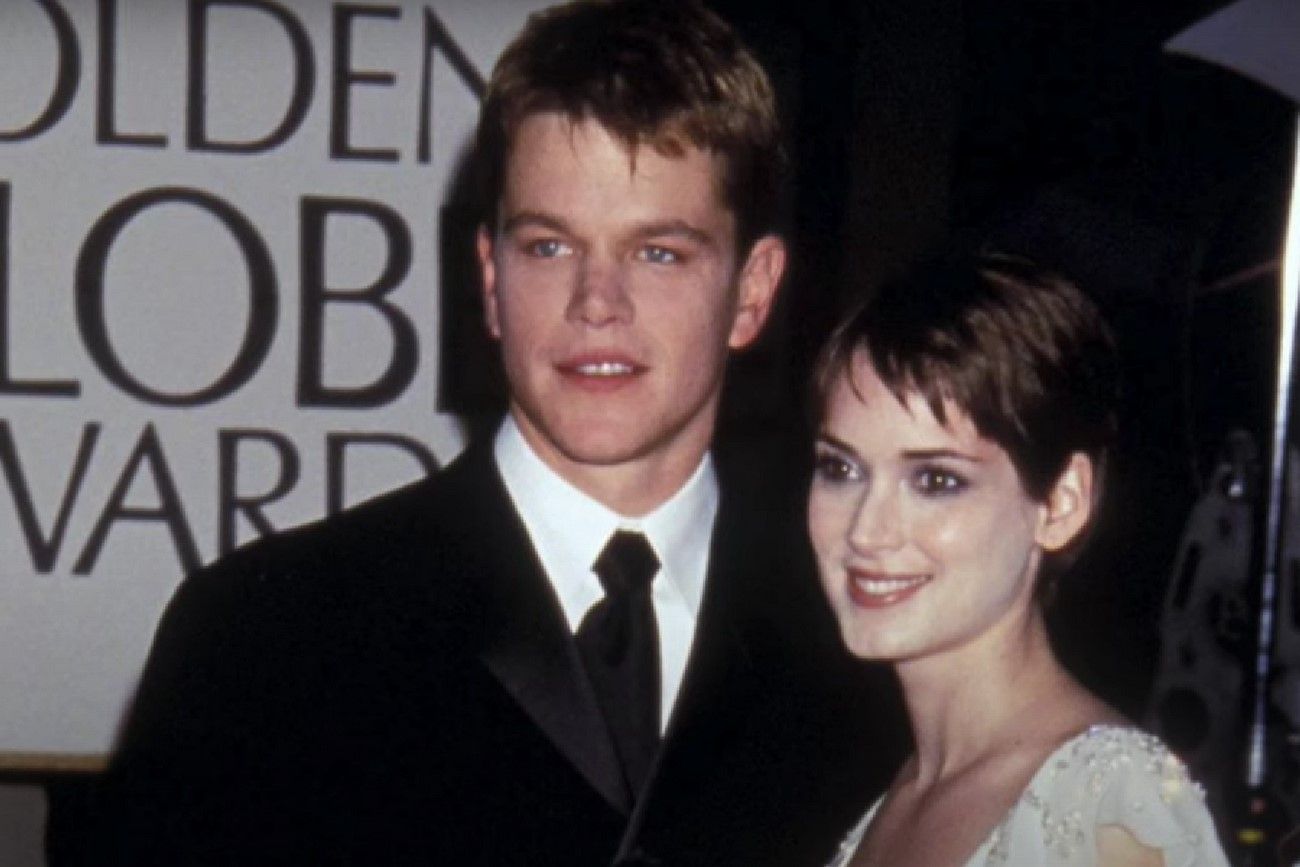 @Matt Damon Girlfriend (1997 - 2021)/You Should Know/YouTube.com
Cindy Crawford and Richard Gere
In 1988, Richard Gere, a 39-year-old actor renowned for his role in Pretty Woman, crossed paths with Cindy Crawford, a 22-year-old runway model. Their first encounter took place at a backyard BBQ party hosted by a mutual friend. A few years later, in 1991, the couple made the decision to tie the knot at a chapel in Las Vegas, disregarding their significant age difference. However, their marriage lasted only four years, as they divorced in 1995. Reflecting on their relationship, Crawford later expressed, "I think at 22, I was more willing to go along and follow, but as time went on, I started to desire a sense of equality—to lead at times and to walk side by side at times."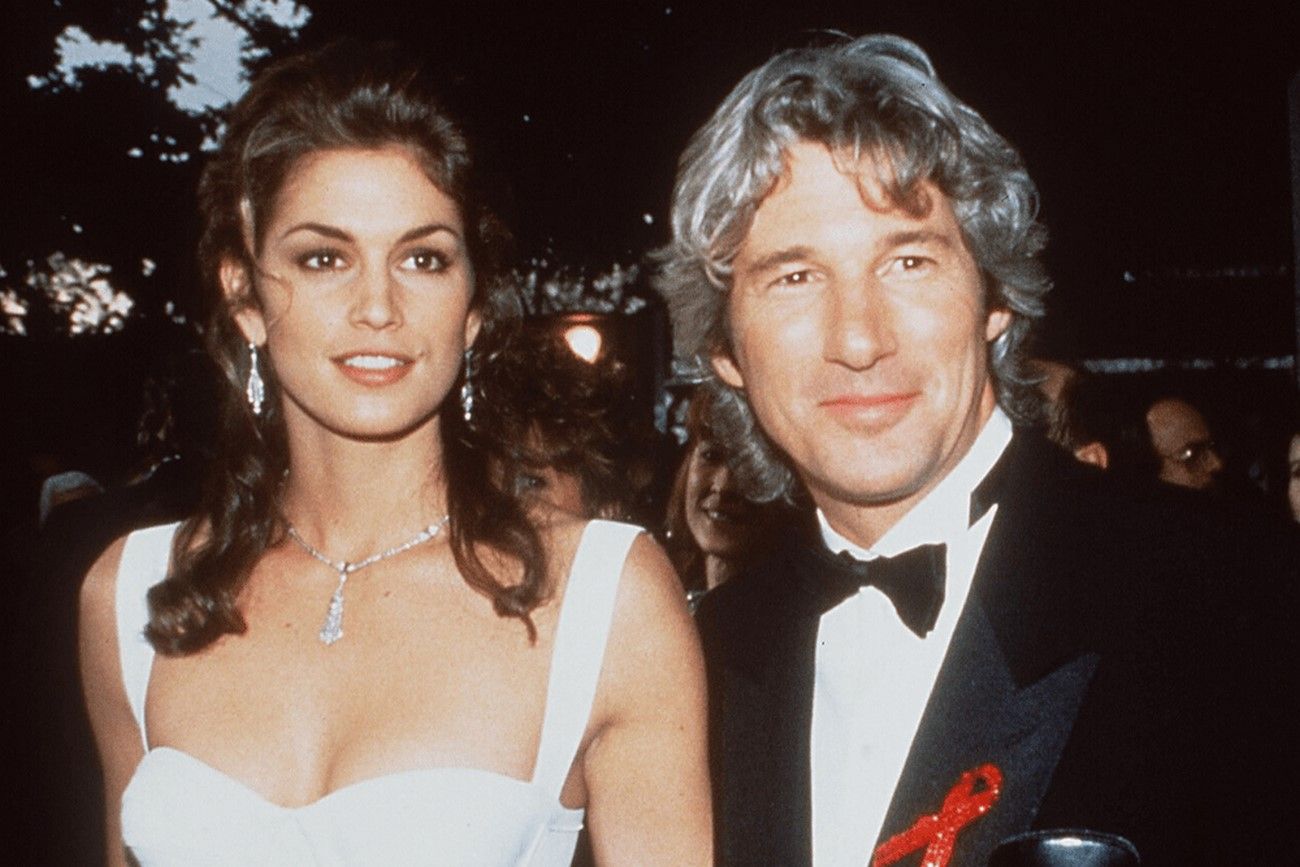 @Age Gap Ruined Richard Gere & Cindy Crawford's Marriage | Rumour Juice/Rumour Juice/YouTube.com

Jennifer Aniston and Paul Rudd
The relationship between Aniston and Rudd can be traced back to 1998 when they both starred in the film The Object of My Affection. During the filming process, they developed feelings for each other and had a brief romantic involvement. However, their connection ultimately evolved into a close friendship. Over the years, Aniston and Rudd continued to collaborate on various TV shows and movies. In an interview with GQ, Jennifer Aniston responded casually when asked about the experience of kissing her best friend on set. She simply replied, "Nah." I've been kissing him for years." Rudd chimed in, saying, "We've been making out for decades."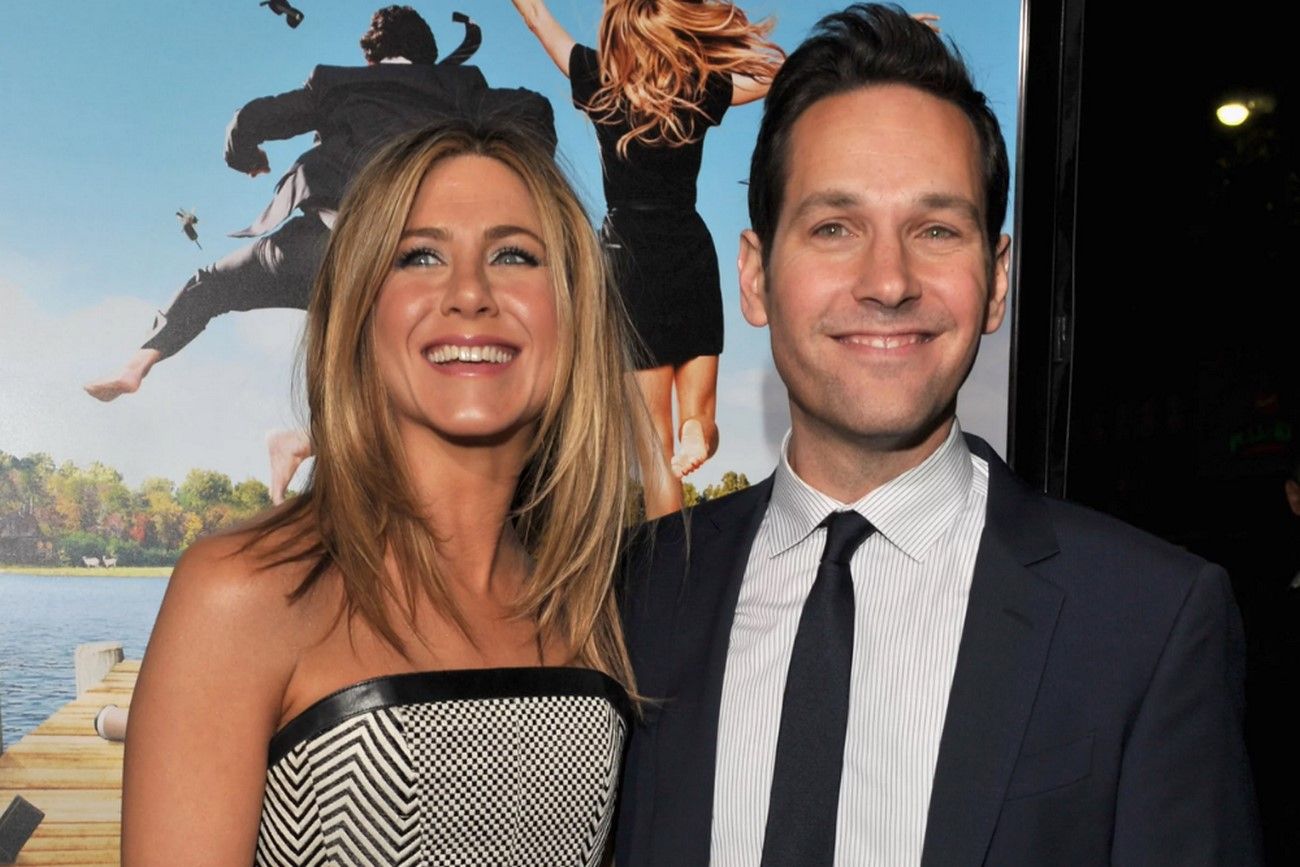 @Jennifer Aniston Boyfriend (1990 - 2021)/You Should Know/YouTube.com
Alyssa Milano and Justin Timberlake
Jenna Dewan-Tatum has clarified that she was not a rebound for Justin Timberlake after his breakup with Britney Spears. However, Alyssa Milano has claimed that she was indeed the rebound. The actress from Charmed confirmed that she briefly dated Timberlake in the early 2000s and jokingly stated, "Right after Britney broke his heart, I swooped in for the kill!"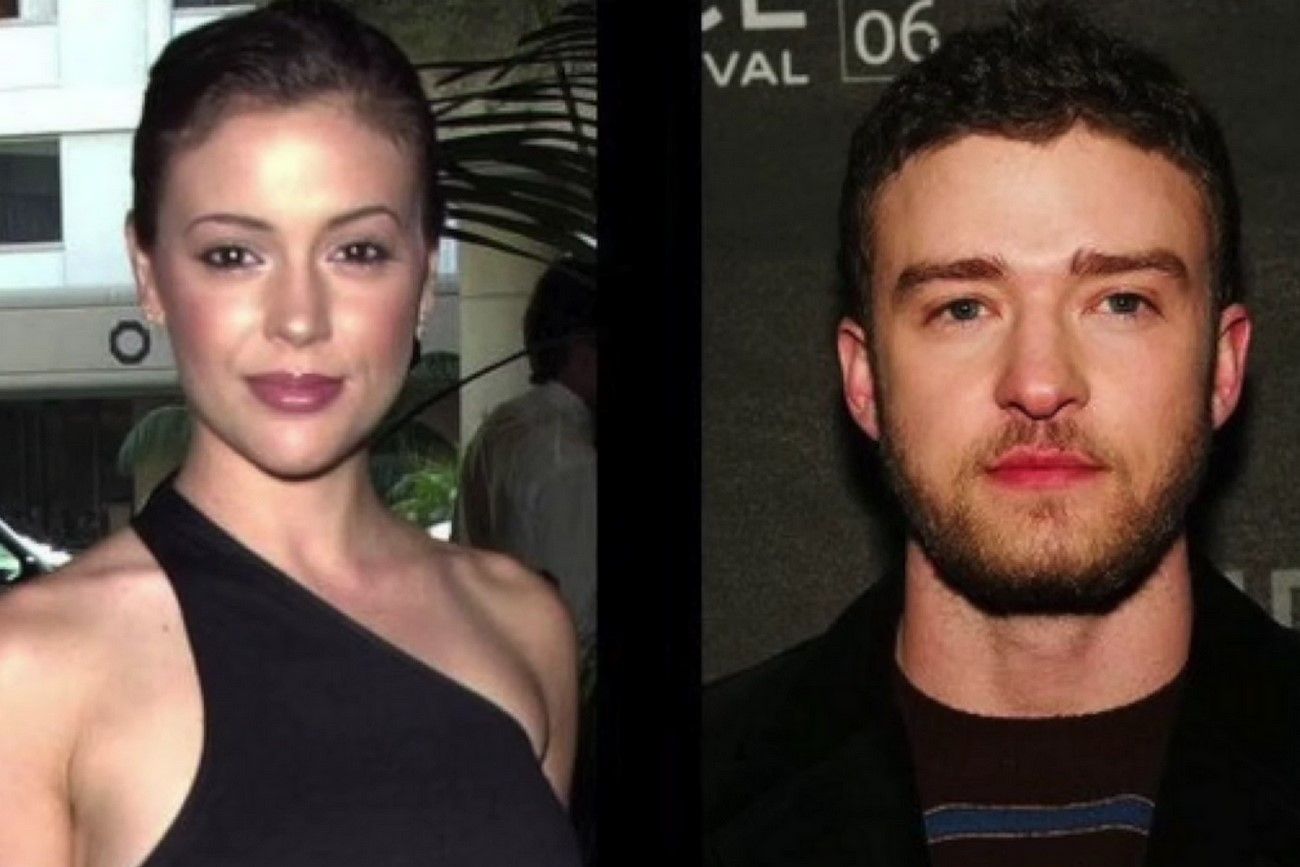 @Justin Timberlake Girlfriend (1994 - 2021)/You Should Know/YouTube.com
Madonna and Michael Jackson
In 1991, Madonna and Michael Jackson caused a stir among their fans by attending the Academy Awards together. However, the public and media were skeptical, viewing their relationship as a mere act for Madonna's documentary, Truth or Dare. Nevertheless, it is evident that these two celebrities enjoyed each other's company at various after-parties and dinner outings. Recently, Madonna addressed the speculation by sharing a throwback picture on Instagram. Unfortunately, their relationship came to an end when Madonna publicly criticized Jackson's appearance on television.
@Madonna on Her Rivalry with Michael Jackson! Candidly In Her Own Words | the detail./the detail./YouTube.com
Christina Applegate and Brad Pitt
During the 1989 MTV Video Music Awards, Christina Applegate, known for her role in Married... With Children, attended the event with Brad Pitt as her date. Naturally, their appearance together sparked dating rumors, and given Brad Pitt's reputation as one of the most attractive men in the world, it's understandable why Christina might have been smitten. However, in a surprising turn of events, Applegate apparently left her up-and-coming actor date in the middle of the night for another man. Skid Row rocker Sebastian Bach has claimed that he was the one she left with, although Christina has never officially confirmed or denied these reports.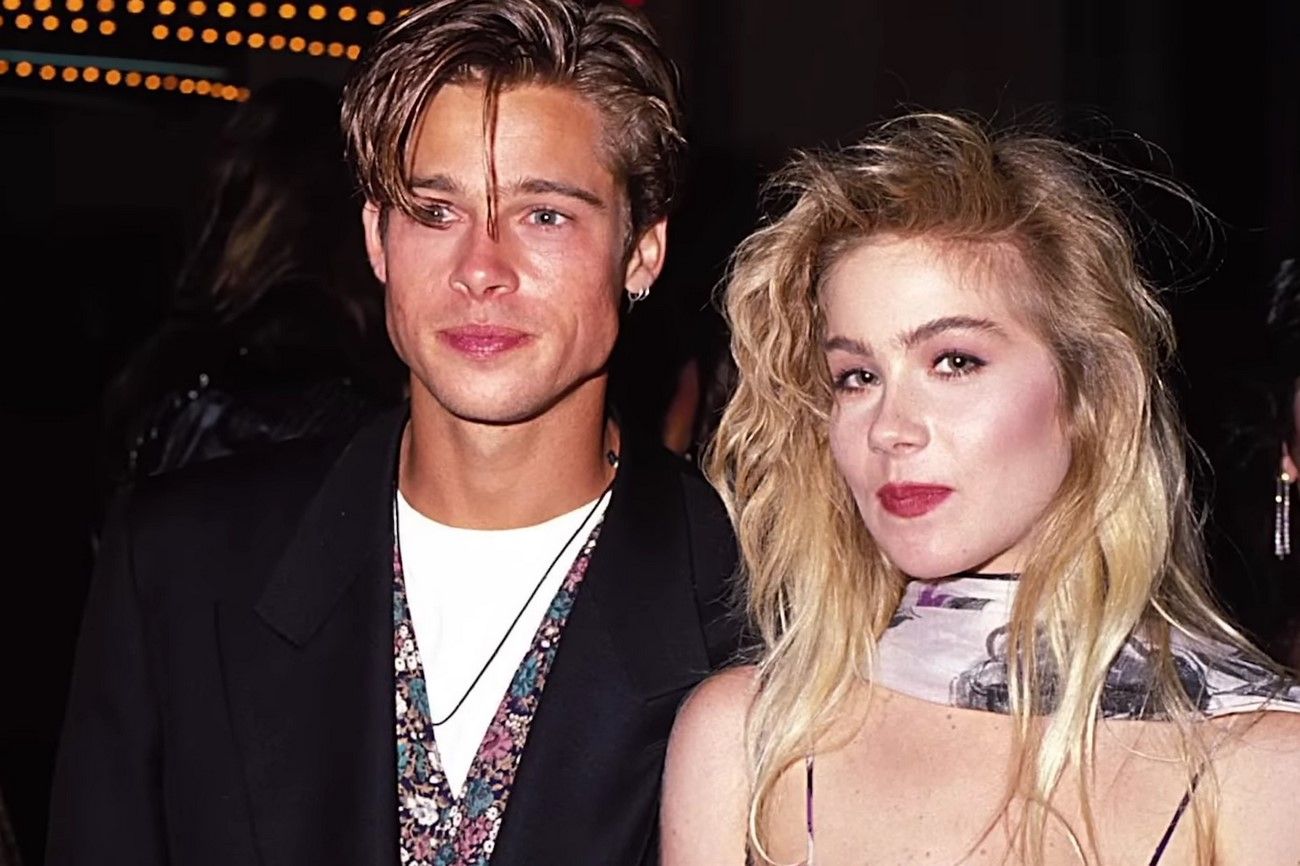 @Who Did Christina Applegate Ditch Brad Pitt For? | Rumour Juice/Rumour Juice/YouTube.com
Miley Cyrus and Nick Jones
The Disney Channel witnessed one of its most prominent teen romances in 2006, although it only lasted for a year. While Nick Jonas is now happily married to Priyanka Chopra, there was a time when he and Miley Cyrus were deeply in love. Miley reflected on their past relationship in an interview with Seventeen, revealing her emotional journey. She confessed, "Initially, I cried for an entire month, and I even dyed my hair black. When we were together, Nick wanted me to get highlights, so I did that and tried to make myself look amazing." However, everything changed on the day they broke up. Miley decided to rebel against the image Nick had for her, stating, "I wanted to dye my hair black because I no longer cared about looking pretty; I wanted to project a hardcore image. I was resisting everything Nick wanted me to be." After the breakup, she realized the importance of self-discovery, saying, "I needed to spend time alone and truly figure out who I am."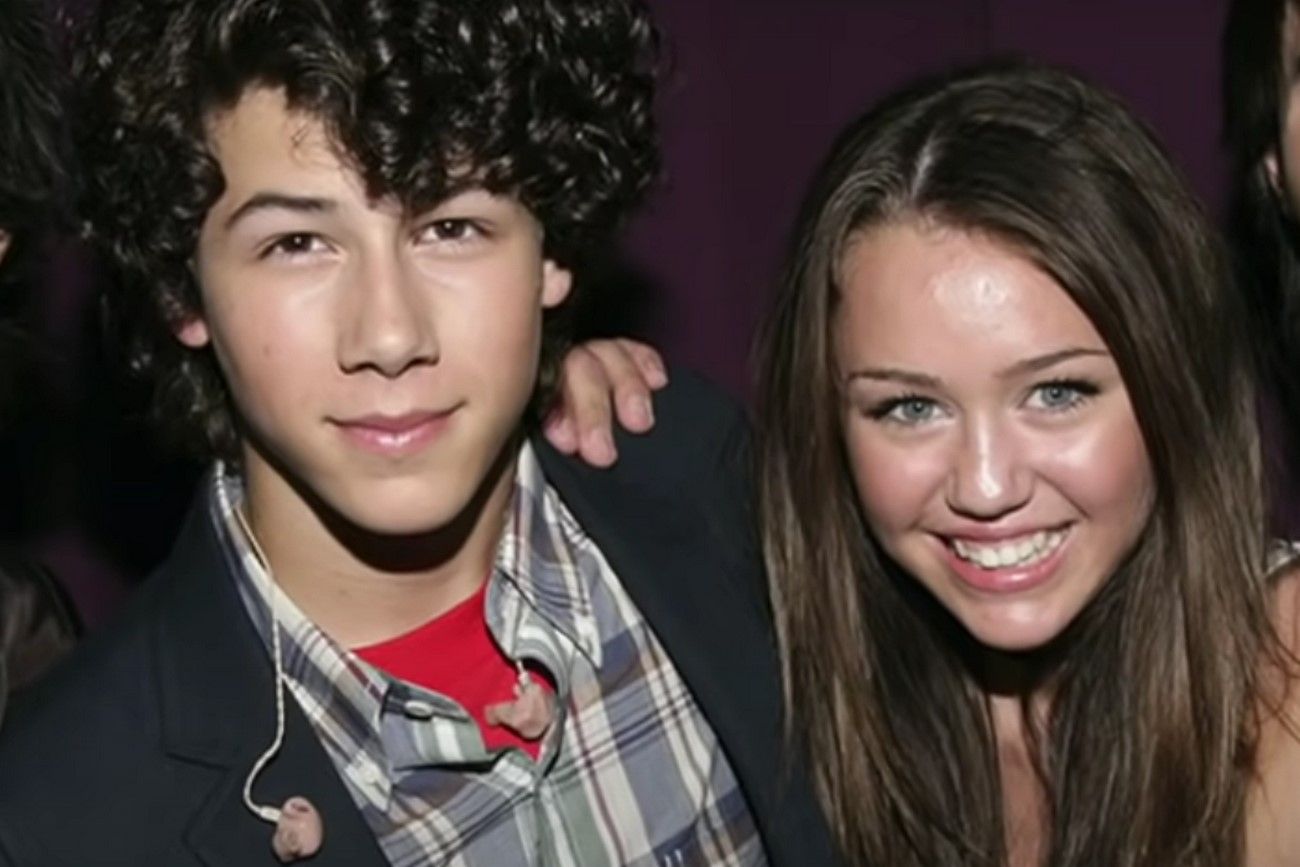 @Nick Jonas Girlfriend (2006 - 2021)/You Should Know/YouTube.com

Edward Norton and Salma Hayek
While Salma Hayek is currently married to French businessman Francois-Henri Pinault, it is often overlooked that she had a previous relationship with fellow actor Edward Norton. Their romance blossomed during the late '90s and early 2000s. Interestingly, their connection began through a shared chiropractor, which led them to hit it off. However, their relationship ended in 2003. Hayek subsequently moved on and is now in a committed partnership with Pinault.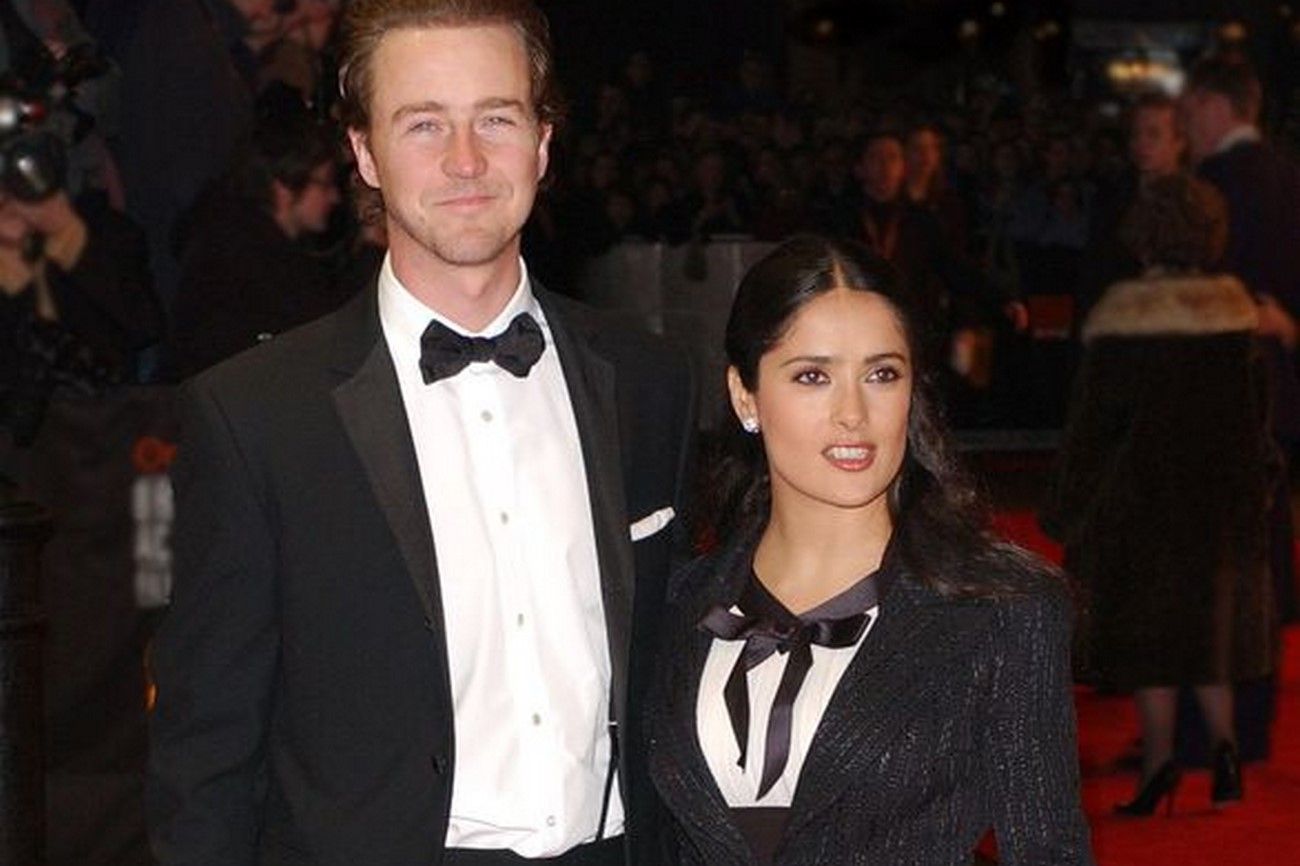 @Sizzling Style: Salma Hayek and Edward Norton's Red Carpet Chemistry#shorts#viral#trend/@amya4847/YouTube.com
Scarlett Johansson and Sean Penn
Scarlett Johansson and Sean Penn garnered significant attention in 2011 when their relationship became public. The couple's romance sparked controversy primarily due to their substantial age difference, with Penn being 50 years old and Johansson just 26 at that time. However, after five months together, reports emerged suggesting that Penn, not wanting to be tied down, decided to end their relationship. There were subsequent rumors indicating that Johansson was interested in reigniting their romance but was unsuccessful in doing so.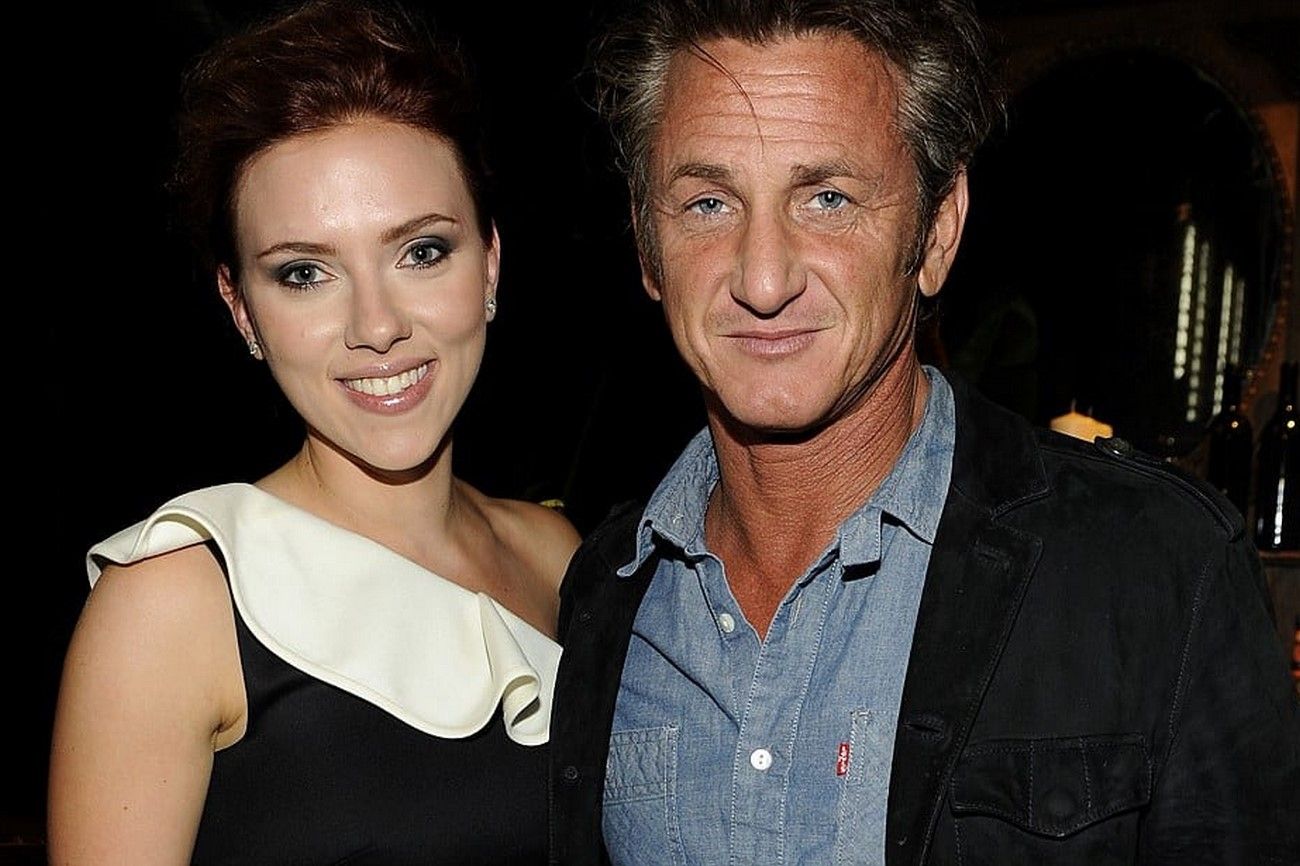 @Scarlett Johansson Boyfriend (2001 - 2021)/You Should Know/YouTube.com
David Arquette and Drew Barrymore
While it may not be the most shocking revelation, it is true that David Arquette and Drew Barrymore allegedly had a short-lived romantic involvement. Despite Barrymore consistently denying such claims in the past, Arquette has a different perspective. According to Arquette, they began dating long before their collaboration on the film Never Been Kissed. He mentioned their dating history during an interview on PeopleTV's Couch Surfing, stating, "We also dated, but she denied it on Howard Stern."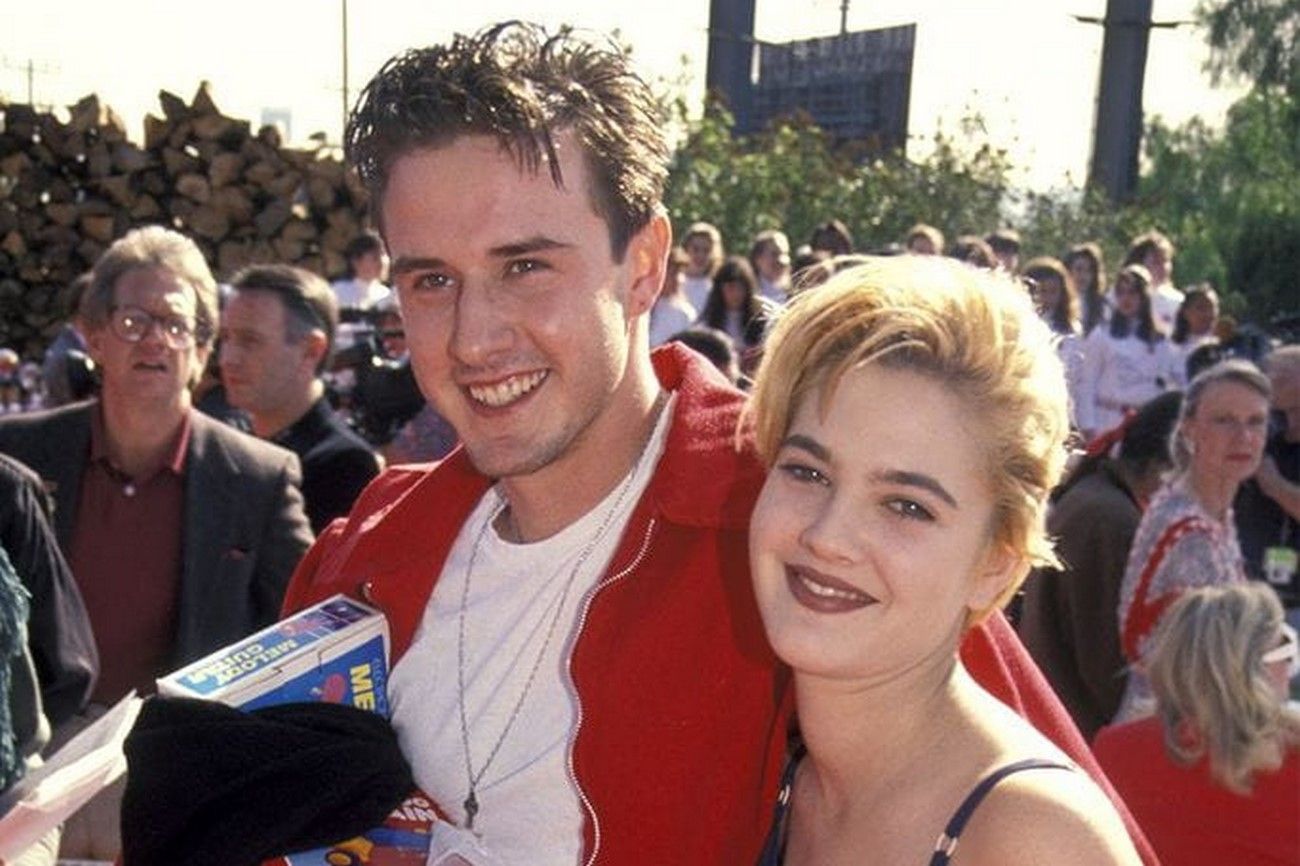 @Drew Barrymore Husband & Boyfriend List - Who has Drew Barrymore Dated?/HitBerry/YouTube.com
Rachel McAdams and Michael Sheen
Rachel McAdams, known for her role in the romantic drama The Notebook, found love with British actor Michael Sheen while working together on Woody Allen's Midnight in Paris. The famous duo began dating and enjoyed a three-year relationship before deciding to part ways in 2013. Sheen always spoke highly of McAdams, frequently describing her as beautiful and incredibly funny. McAdams herself commented on their relationship, saying, "Michael and I never spend more than three weeks apart — we rack up a lot of air miles — but you have to be quite adaptable in this business, whether you are in a relationship or not." This highlights the challenges and flexibility required in the entertainment industry.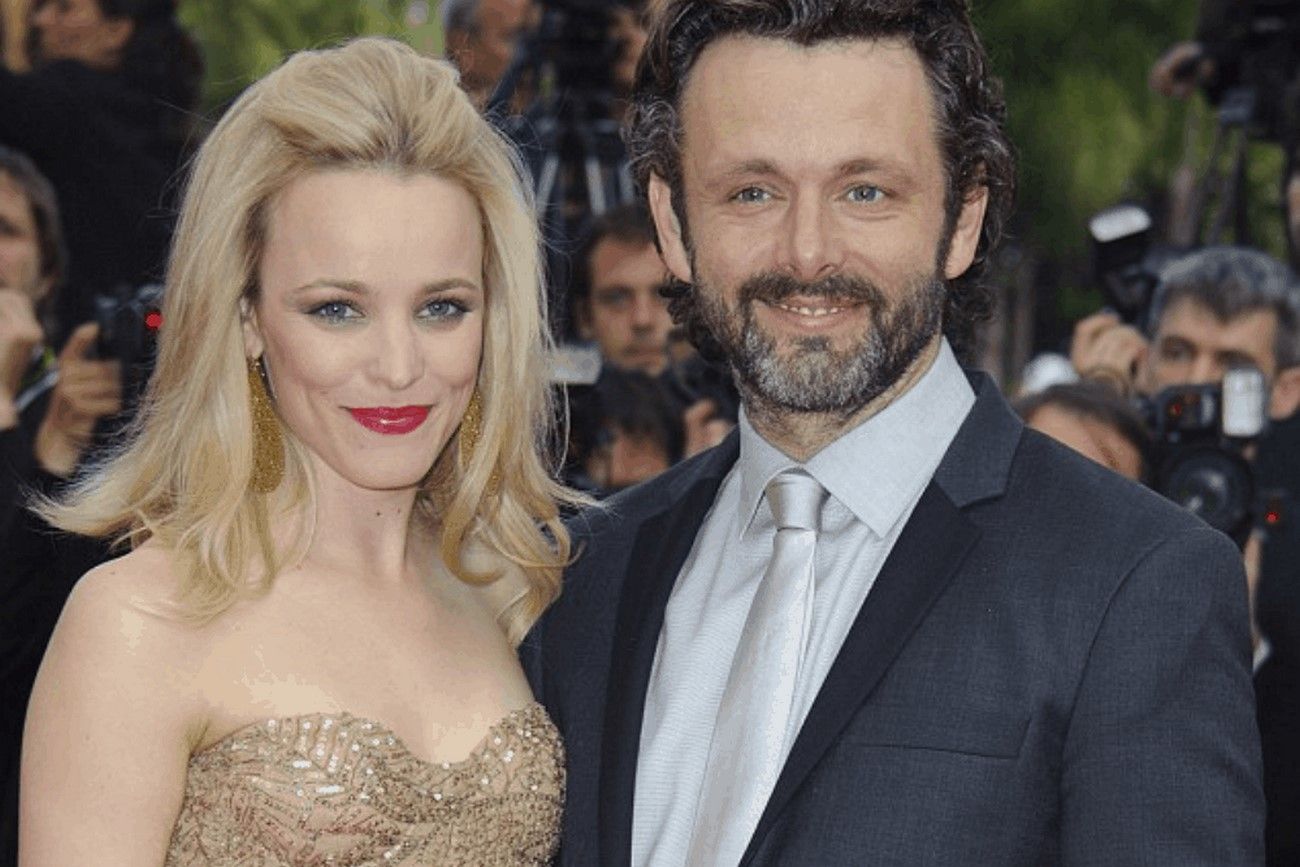 @Rachel Mcadams: boyfriend list/giulia bianca/YouTube.com
Matthew McConaughey and Janet Jackson
During a lively round of Plead the Fifth on the late-night talk show Watch What Happens Live, host Andy Cohen decided to address a long-standing rumor regarding Matthew McConaughey's romantic involvement with Janet Jackson. Initially, McConaughey responded with laughter and attempted to dodge the question. However, when Cohen persisted, he finally admitted that he had indeed dated the singer, albeit briefly. "We went out for dinner. That was the extent of their relationship, as revealed by him.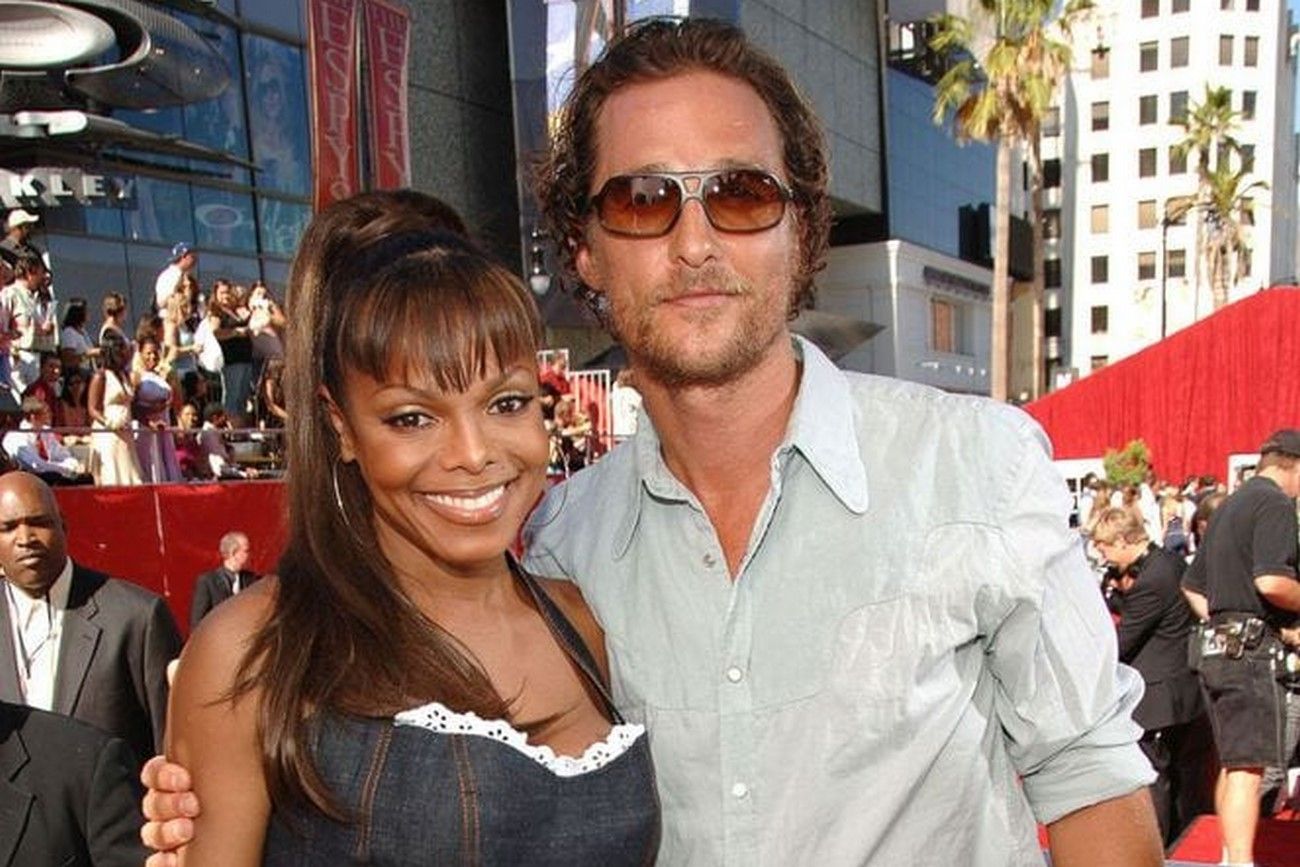 @matthew mcconaughey & janet jackson dated ?/Creatively Designed Presents/YouTube.com
Ben Affleck and Gwyneth Paltrow
Prior to her marriage to a renowned British singer, Gwyneth Paltrow appeared to have a penchant for dating prominent Hollywood men. Although her relationship with Brad Pitt didn't work out, she also had a romantic involvement with Ben Affleck, known for his role in Good Will Hunting. The high-profile couple began dating in 1997 and were together for two years until 1999. They briefly reunited before ultimately ending their relationship in 2000. Reflecting on their time together, Paltrow spoke highly of Affleck in an interview with Howard Stern, describing him as exceptionally intelligent, talented, and funny. However, she noted that he wasn't in the right place in his life to maintain a long-term relationship at the time.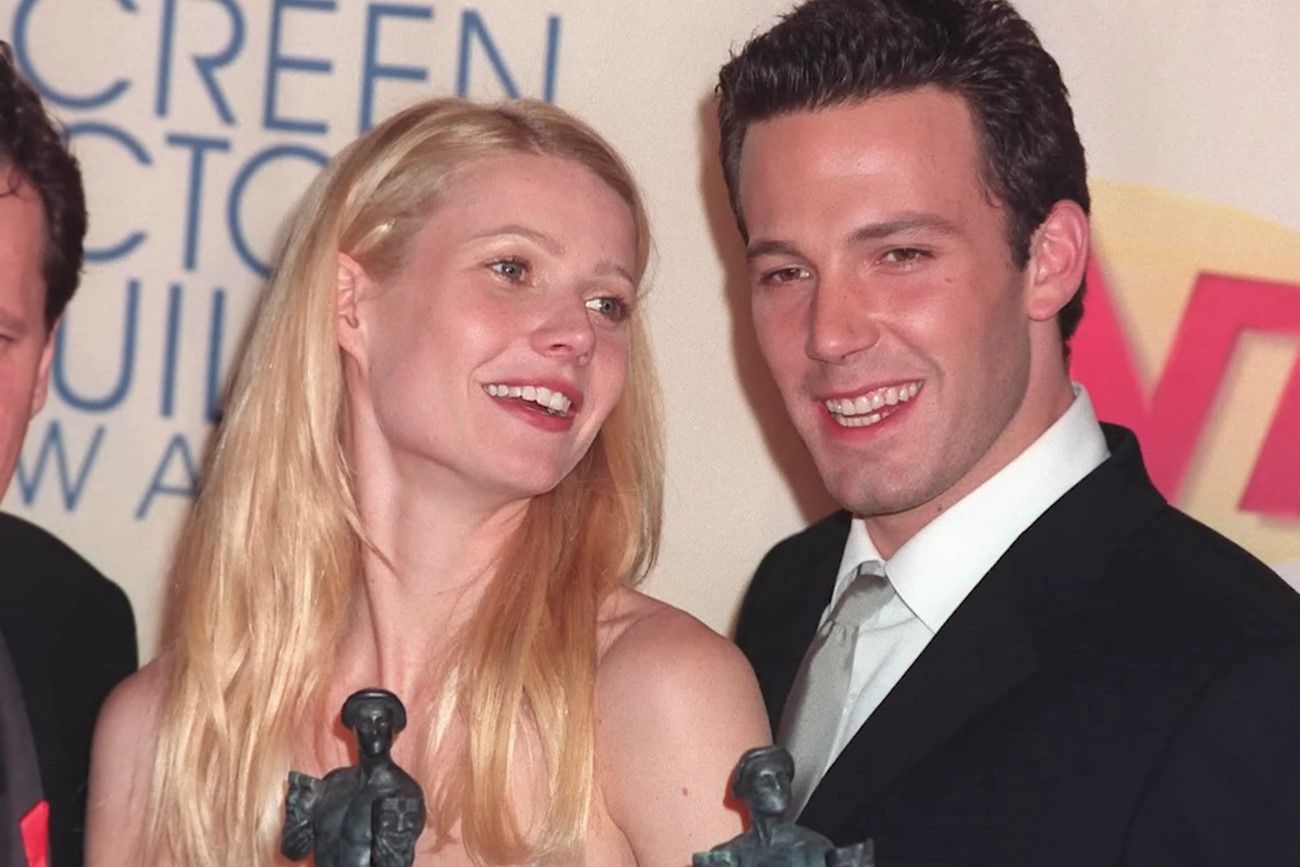 @What Gwyneth Paltrow's Exes Have Said About Her/Nicki Swift/YouTube.com
Zachary Quinto and Jonathan Groff
Following the end of a serious relationship, Zachary Quinto, known for his role in Star Trek, crossed paths with Jonathan Groff and found his soulmate. Quinto, who had experienced a series of unfortunate relationships, expressed his immense happiness and gratitude for their connection. Reflecting on his past relationships in a 2012 interview with Out Magazine, Quinto admitted to a pattern of being drawn to individuals who were emotionally unavailable. He realized that he was safeguarding himself due to an association between love, connection, and emotional pain. Regrettably, Groff and Quinto's relationship came to an end in July 2013 due to challenges arising from long-distance issues.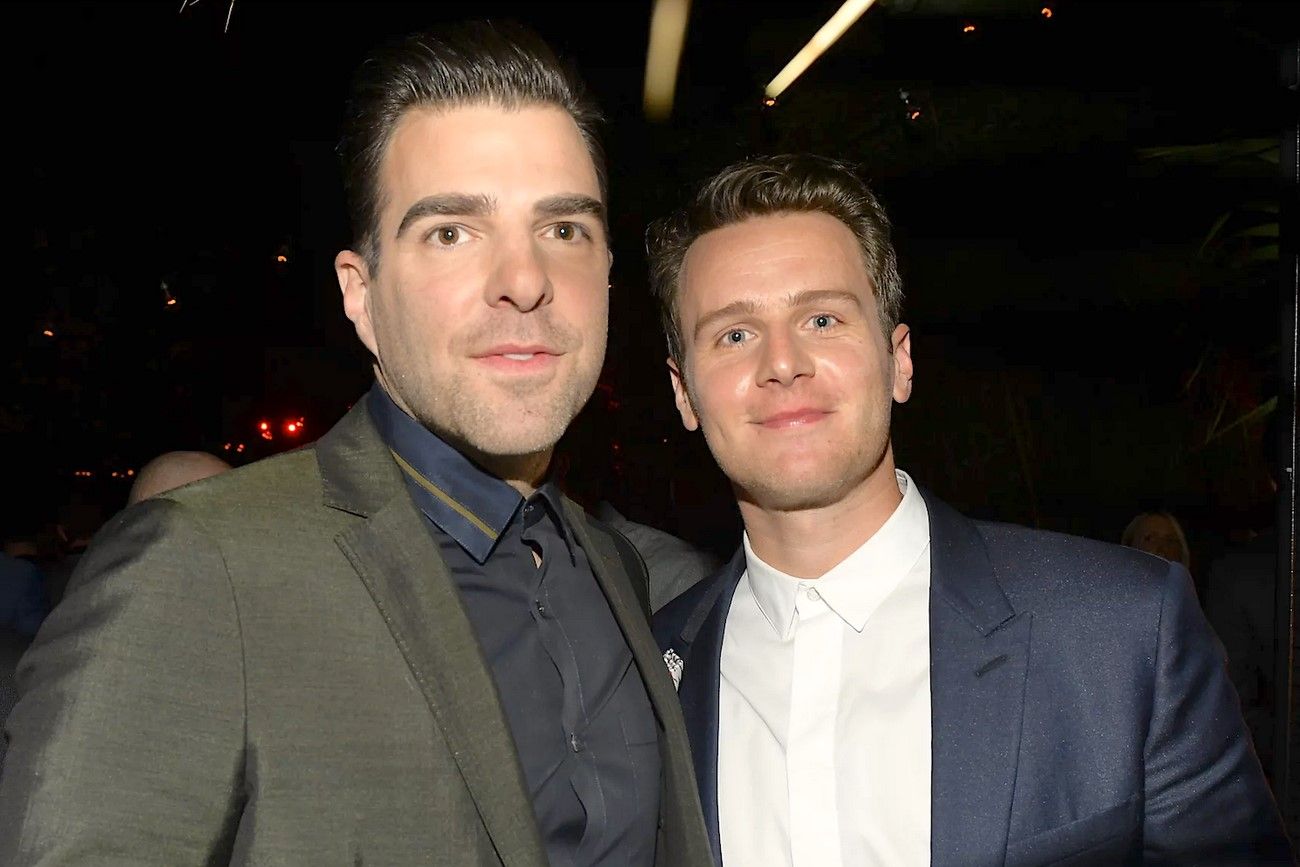 @Jonathan Groff Boyfriends List (Dating History)/CelF/YouTube.com
Michael Keaton and Courtney Cox
While Courtney Cox is widely recognized for her portrayal of Monica Geller on the immensely popular sitcom Friends, it's worth noting that prior to achieving fame and becoming one of the highest-paid actresses for this iconic role, she was in a relationship with Michael Keaton. Keaton and Cox were together for over six years before parting ways in 1995. This separation occurred just one year after Cox began her journey as a prominent cast member on the NBC sitcom. Later on, she married David Arquette, with whom she shares a child, but they have since divorced.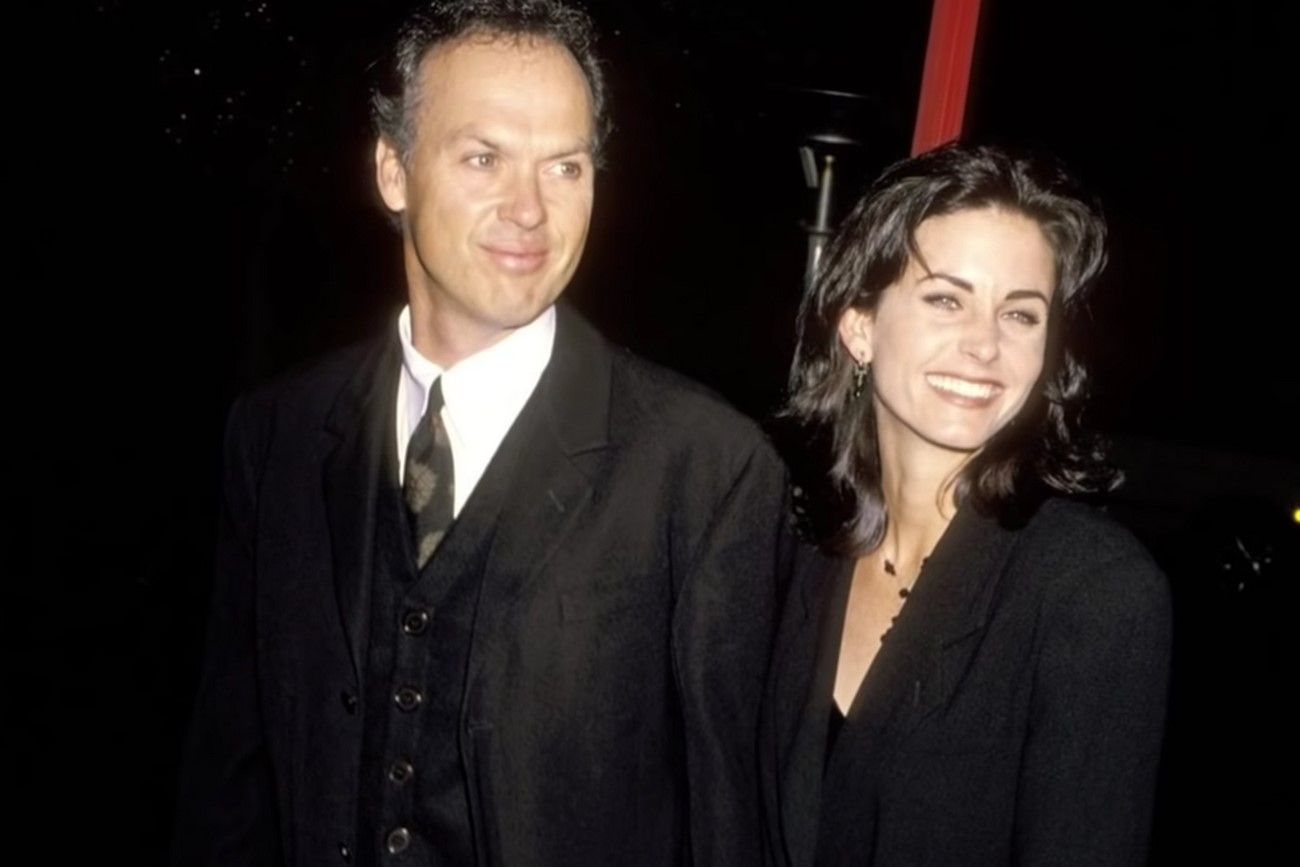 @Why Michael Keaton And Courteney Cox Never Married | Rumour Juice/Rumour Juice/YouTube.com
Anjelica Huston and Jack Nicholson
In 1973, Anjelica Huston, an Oscar-winning actress, made the decision to leave her modeling career in New York and return to her hometown of Los Angeles. At the age of 21, she attended a birthday party where she met Jack Nicholson, who was 14 years her senior, and they fell in love. Their relationship endured for over two decades until 1989 when Nicholson announced that he was expecting a child with another woman, Rebecca Broussard. Reflecting on their time together in her book Watch Me: A Memoir, Huston wrote, "Paternally, he would call us 'my people.' At the time, the generalization bothered me; I wanted to feel special and retain my individual identity. 'Where are my people?' I wondered. But with Jack, there was a strong sense of being part of his team. And being on his team was a positive experience; it was a formidable team to belong to."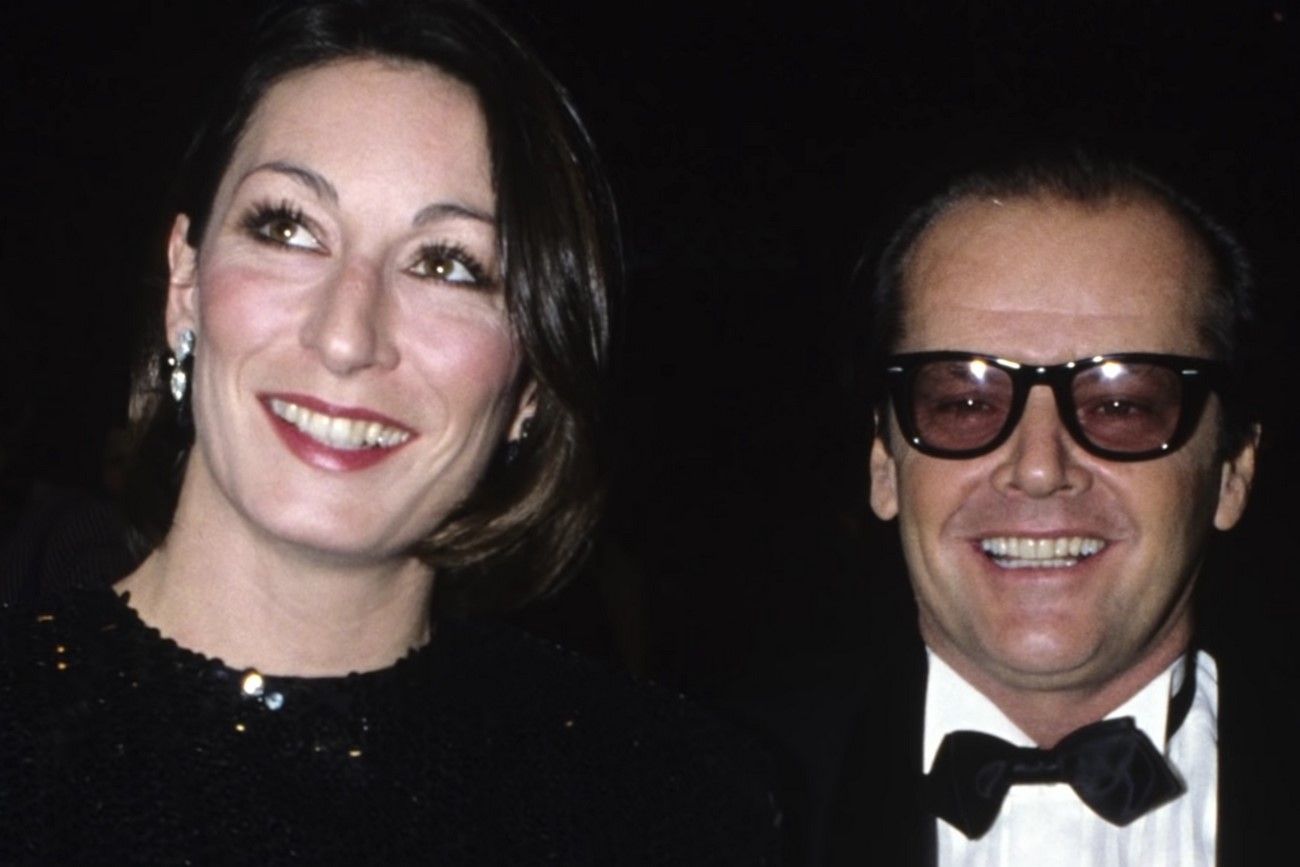 @Jack Nicholson Love-Tortured Anjelica Huston For 17 Years | Rumour Juice/Rumour Juice/YouTube.com
Jennifer Love Hewitt and Will Friedle
During the 1990s, Jennifer Love Hewitt rose to fame with her roles in popular films such as I Know What You Did Last Summer, Can't Hardly Wait, and Trojan War. It was during the filming of Trojan War that Hewitt developed a connection with Will Friedle, known for his portrayal of Eric Matthews on the beloved TV series Boy Meets World. Although they had been introduced earlier, their romantic involvement began in 1997 while working on the movie. However, their relationship was short-lived, and they eventually moved on to marry different partners.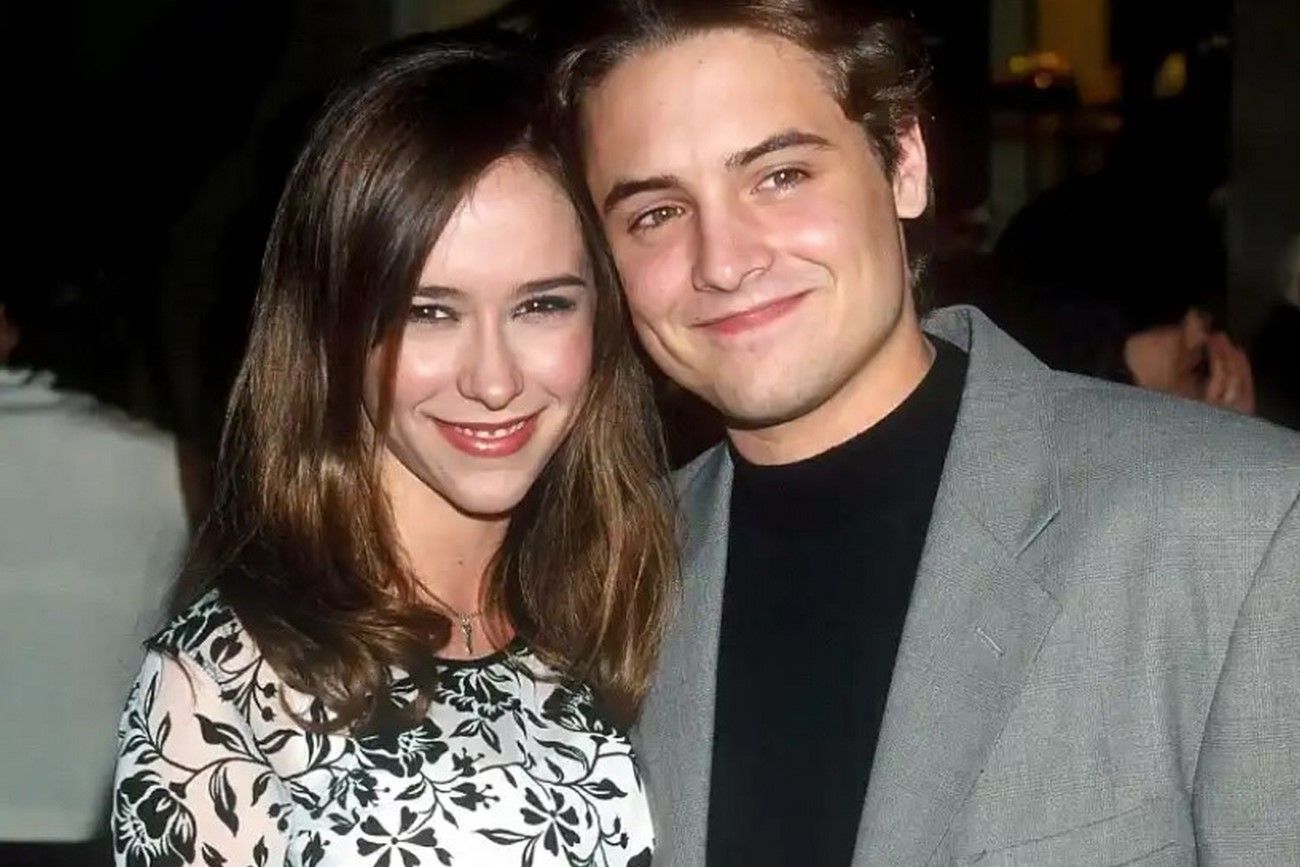 @Inside Jennifer Love Hewitt's Relationship History/Nicki Swift/YouTube.com